3
min read
It's not all roses here at Opening a Bottle.
While I try to only write about bottles of wine that are worth your attention, I do, sometimes, come across a bottle that is such a struggle to enjoy — and through that struggle, I come out the other side filled with notions — that it is worth profiling.
Domaine de la Mordorée's "La Dame Rousse" Lirac is one of those bottles. It had several things going for it before the cork was pulled. For one, it is by the same winemaker who created "La Dame Rousse" Tavel, which I ranked as No. 10 on my Top 25 Wines of 2015 list, and which — with its electric freshness, concentrated aromas of peach and hint of crushed nuts — remains a benchmark bottle of rosé for me. Furthermore, it was an even split between two of my favorite red grapes, Grenache and Syrah. And a French appellation (Lirac AOC) I had yet to dive into? Let's do this thing!
I will say this: it is a good wine with zero flaws. It opened up nicely, revealing mountains of characterful traits — a plush and earthy texture with notes of smoke, violets, cooked raspberries and blackberries. In fact, there was an actual tension in this wine from its two halves: fruit and fun from Grenache, power and bombast from Syrah. If I had merely a glass, I would have rated it quite highly.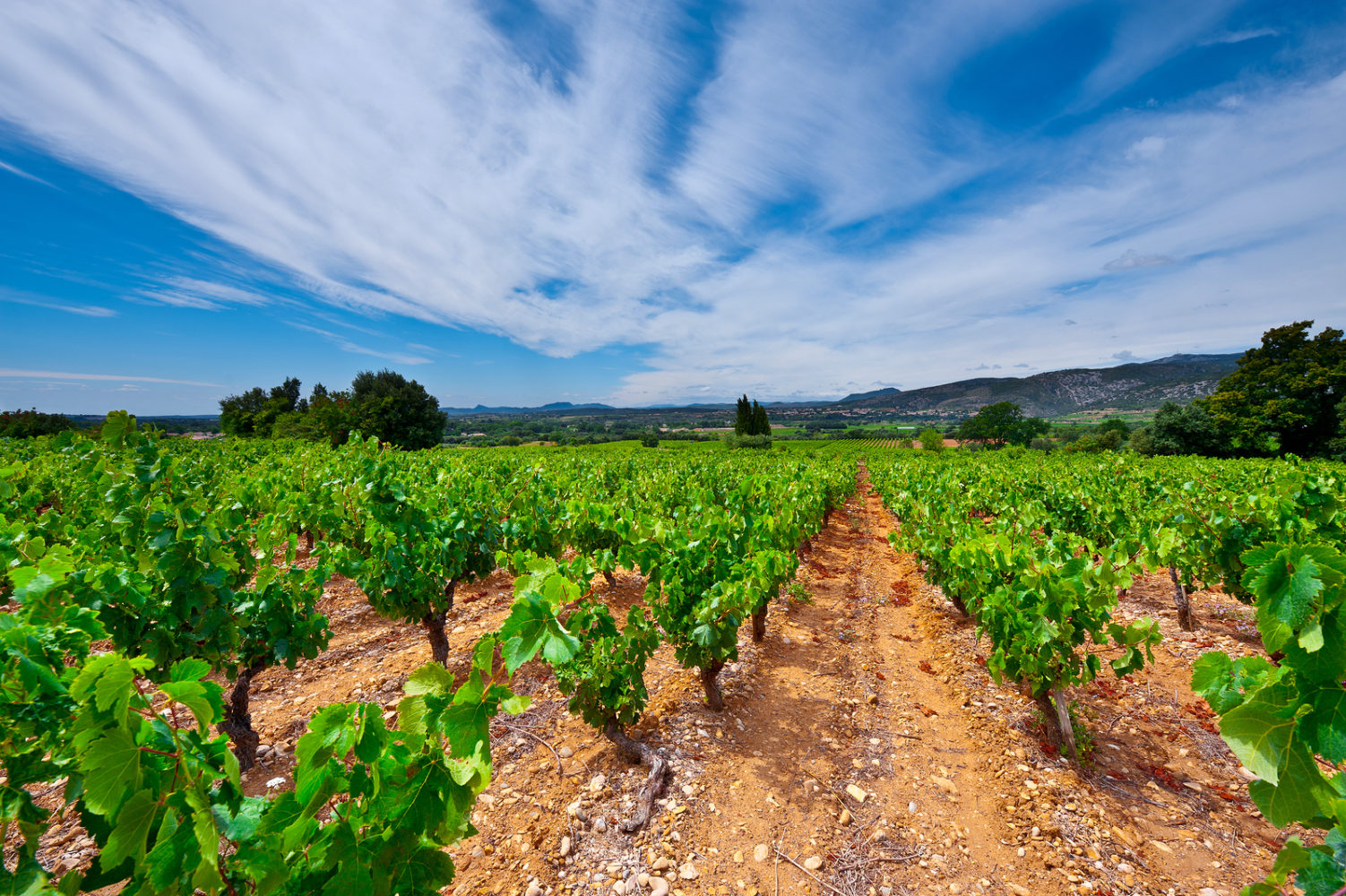 But over time, it simply wore me out. If I were to guess, it was the ripeness of the Syrah half that overwhelmed my palate. Lirac is in the warmer part of France, down in the Southern Rhône. In fact, its across the Rhône from Châteauneuf-du-Pape, and can be seen as a nice value alternative to the area's iconic Grenache blends. Perhaps I would have liked more Grenache to counter the potency of the Syrah. For my tastes, Syrah performs better in cooler climes where northern latitudes or the presence of maritime mists can cool off the grapes and even the ripening. A full half of this wine was Syrah, and maybe that's why, with a second glass, it came across as beastly. No surprise, it scored highly with Robert Parker's Wine Advocate and Wine Enthusiast. It's the kind of wine that would scream for attention and rise above the clouds in a mass tasting.
I recorked it, pumped the air out, and returned to it the next night, long after dinner was consumed and my feet were finally up after a long day. With all that time to breathe, the tension in the wine had faded, and it was back to being pleasant, if a bit uninteresting. Perhaps next time, I'll just stick to a single glass.
2012 Domaine de la Mordorée "La Dame Rousse" Lirac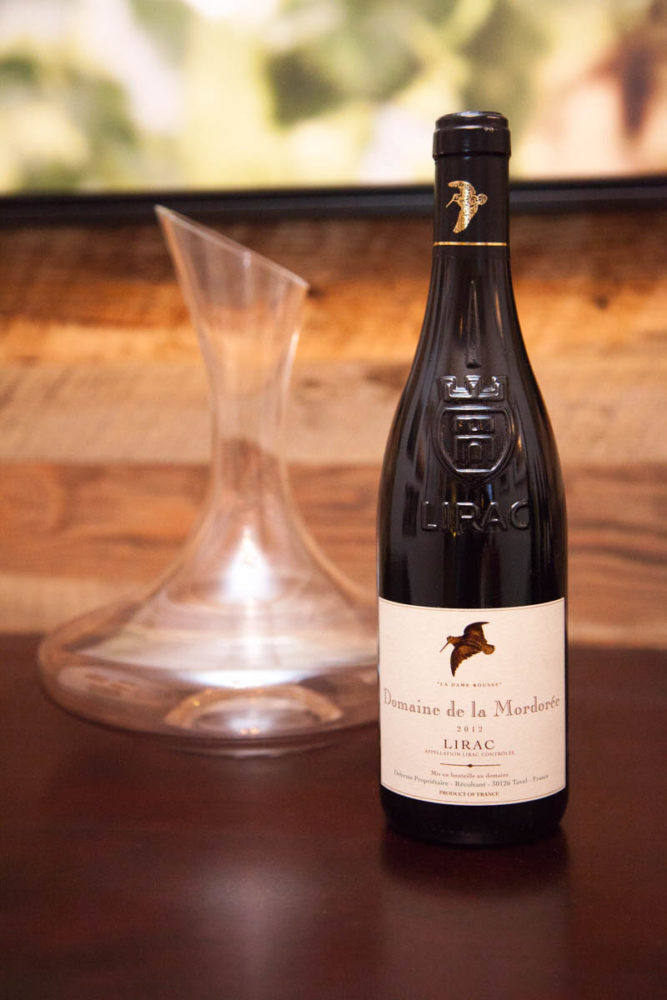 Lirac, France
Grapes: Grenache (50%), Syrah (50%)
Alcohol: 14.5%
Ratings: ★★★ 1/2 (out of five)
• Aromas, Flavors & Structure: ★★★ 1/2
• Food friendliness: ★★ 1/2
• Value: ★★★
Tasting notes: Demonstrates great tension between its two halves, Grenache and Syrah. On the nose, it burns with violets, smoke and cooked dark berries. The wine stays high on the palate, like its climbing the walls of your mouth trying to find a way to burrow into your nose. Fierce acidity and searing tannins with a plush texture. Overwhelming after a second glass.
Recommended for: By the glass or with grilled red meats or portabello mushrooms. I can't imagine it would pair well with anything more delicate than that.