5
min read
The world of wine is so vast, I am not quite sure how anyone can master it, let alone feel like their work is ever done studying it.
I bring this up because I was recently labeled by a reader who contacted me as a "self-proclaimed expert." My initial gut reaction was where did I type that steaming pile of hubris? followed immediately by and how quickly can I find it and amend my words? (I should have trusted myself. No where on Opening a Bottle, at least that I could find, do I call myself an expert).
Make no mistake, I am a student of wine. I know some things more than others, and I hope the reason people enjoy reading Opening a Bottle is because the editorial has a tone of discovery and passion, and a lack of pretension.
But I'm well aware that writers, by their very nature, can get carried away. Add sensory description and the expectation of expertise and you have a potential recipe for arrogance. I will admit that there are sentences I've written that make me wince, but the desire to be humble about wine's magic—yet thoroughly knowledgeable at the same time—is genuine.
Poking Holes in Opening a Bottle
I bring all of this up because this reader had an issue with my coverage. Namely, the holes in it. For a "self-proclaimed expert," he found it odd that I had not covered Campania or Portugal in any great detail. The former is a fair point, because Campania is shaping up to be one of Italy's most electric wine regions, and I've made a pretty deliberate point to say Italy is an area of emphasis here on this site. (Although, I should point out that a week before the reader's note, I published my Top 10 Wines of 2018 which featured Feudi di San Gregorio's magnificent Greco di Tufo at No. 4).
As to Portugal, you could also levy the same accusation vis-a-vis Austria, Hungary, Georgia, Chile, Oregon … I could go on. Basically, he was asking one man, with no staff, no advertisers, and one liver to drink the world and write about it. Criticism is welcome, but let's also adjust our expectations.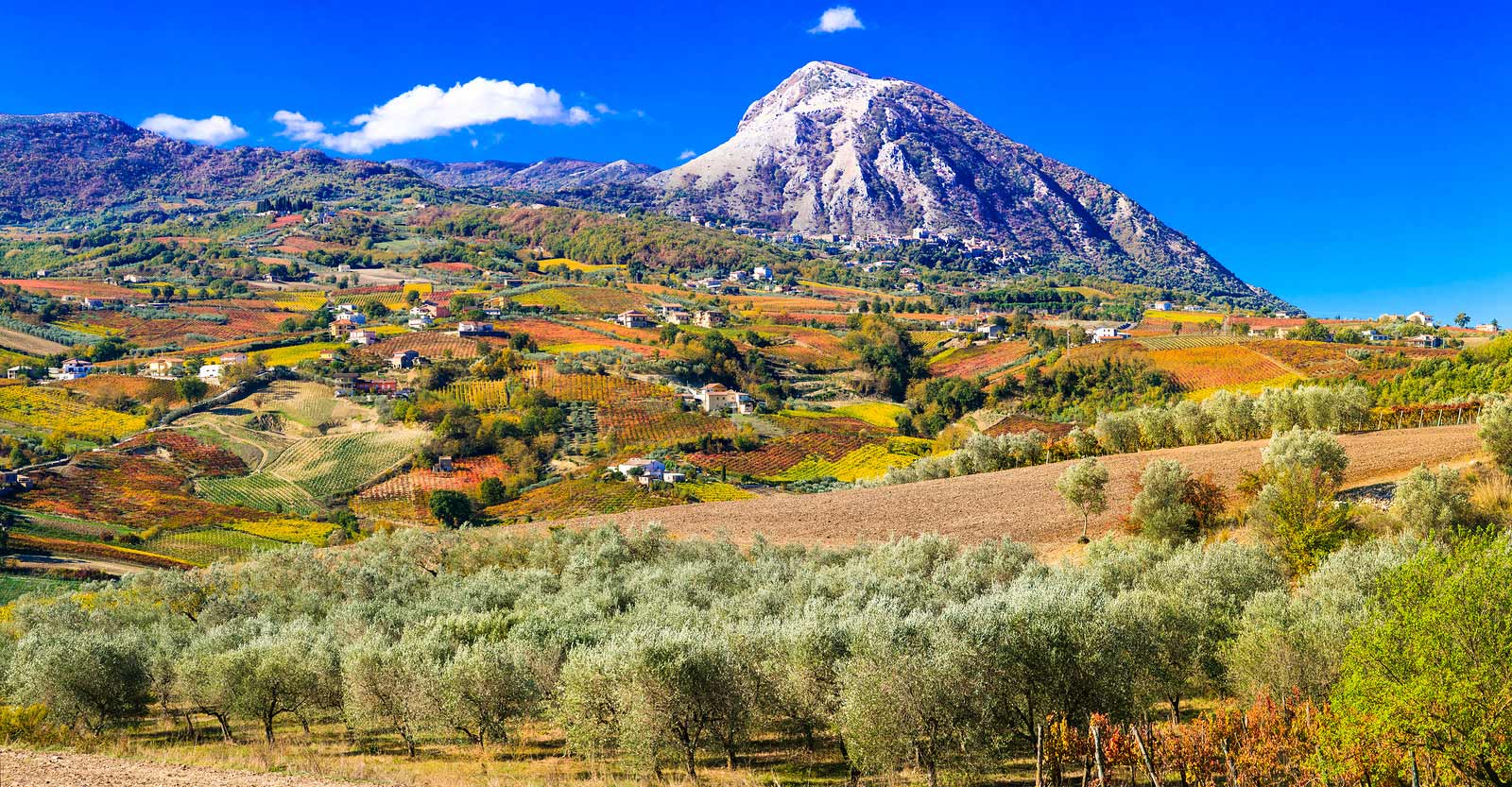 So Let's Fill That Campania-Shaped Hole, Shall We?
For months, I've been studying southern Italy's wine regions as part of the Wine Scholars Guild program. It's easy to be cornered by the greatness of Piedmont, Tuscany, Veneto and Sicily, so this program has forced me to take a deeper look at many wine regions that are still largely under-the-radar. Marche, Umbria, Abruzzo, Basilicata, Puglia and Sardinia all deserve more coverage, but of the regions included in the curriculum, Campania has most intrigued me, with wines that clearly standout as unique and distinct from the rest of Italy.
Campania is deeply complex, and ridiculously underrepresented when you walk through the aisles of most wine shops in America. A fair comparison can be made between Campania and Piedmont, although I'd estimate that Piedmont wines are more common by a factor of 20 to 1.
Both regions draw inspiration from a deep pool of distinctive, indigenous grape varieties that largely do not grow elsewhere. Campania's Aglianico is often compared to Piedmont's Nebbiolo because of its aromas, structure and ability to age. Even the land ownership in both regions is similar, with large sprawling estates firmly in the minority. In fact, in Campania, 80% of the vineyard holdings are less than 5 hectares.
The two heavyweights in terms of volume, availability and reputation are Feudi di San Gregorio and Mastroberardino. From there, there is a small smattering of medium-sized producers that you may find regularly, and then an ocean of tiny producers making small-volume wines of endless possibility but also, endless searching.
On the Edges of Campania
Which brings me to the 2010 Pierluigi Zampaglione "Don Chisciotte" Fiano Campania, which we opened last week. Made from one of Italy's most celebrated white varieties, this Fiano comes from a small town in eastern Campania called Calitri, in the Alta Irpinia. From here, you could throw a tomato into Basilicata its so close. In fact, its better known for tomatoes (and grain and beans) than grapes. The heartland of Fiano — Avellino — is 75 miles away.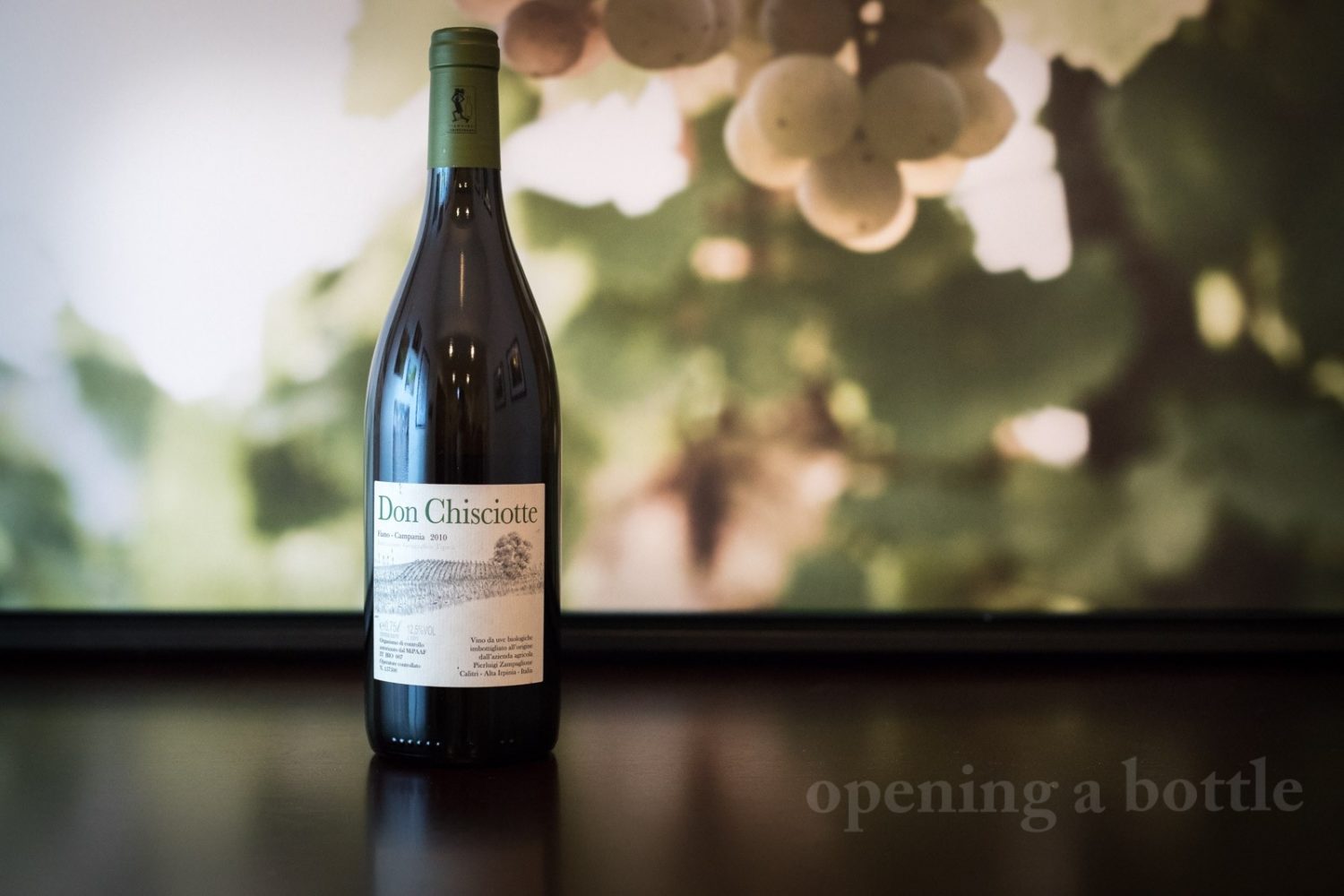 For Pierluigi Zampaglione, this is his only wine. The name is a reference to Don Quixote because of the prevalence of windmills in Alta Irpinia (and probably, the romanticism that must have occurred for a tomato farmer to plant Fiano and give fine wine a try, which he did in 2002).
I loved this wine. The color was a seductive copper-tinged gold, but the real action was on the nose. For me, the intense aromas made the wine seem alive, recalling crisp nectarines and white peaches, wildflowers, herbs and a touch of nuttiness that was closest to roasted pecans. This was a wine that would not let me go.
Now for the Record Scratch…
But there is a problem: it is currently sold out everywhere (at least online), with the only listing for it on wine-searcher.com being in Florence, Italy. I'd love to recommend it to you, but at the same time, that's almost like recommending you see a wolverine in the wild.
Either way, the importer is PortoVino, who also brings in Colombera & Garella (an Essential Winemaker) and Emidio Pepe, whom I've yet to sample, but is widely considered the best winemaker in Abruzzo. I'll reach out to them and see if I can get more info. In the end, look for more coverage of Campania this year. And Marche. And Sardinia…
2010 Pierluigi Zampaglione "Don Chisciotte" Fiano Campania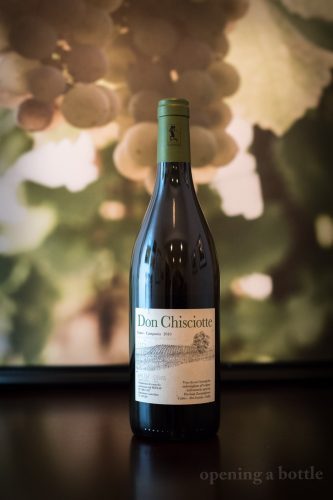 Campania IGT, Italy
Grape: Fiano (100%)
Alcohol: 12.5%
Rating: ★★★★★ (out of five)
• Food-friendliness: Versatile
• Value: Very Good
Tasting notes: Remarkable copper-tinged golden color reveals the age of this wine, as well as the fact that an extended maceration occurred. In fact, the wine behaves quite a bit like an orange wine, with a bit of tannin and profuse aromas with true depth. On the nose, it recalled crisp white peaches or nectarines, wildflowers, herbs and a hint of sweet nuttiness that, if anything, was like pecans. It is decidedly savory on the palate, and surprising light given what the powerhouse aromas suggest. Pretty on the finish. An exceptional wine that is worth the hunt.
Recommended for: We served this with Arctic char baked in a traditional pesto sauce.