4
min read
One of the greatest tricks an Italian winemaker can pull, is to honor the centuries-old traditions of their area while still standing out as unique. I just spent about 15 minutes trying to think of another winemaker who does this maneuver better than Sicily's Azienda Agricola COS, and … nope! Can't think of anyone! (Permission granted to flood my comments).
When COS began in 1980, their stripped-down approach and embrace of indigenous varieties was revolutionary. Sicily was awash in bulk wine, and the We-Can-Do-Parker-Wines-Too '90s were still ten years out. Named after the three friends who founded the winery — Giusto Occhipinti, Cirino Strano and Giambattista Cilia (Cilia had inherited the original holdings from which the winery sprang) — COS has never lost focus on its mission. Over its 40-plus-year lifespan, the winery has been ahead of the trend curve on organic and biodynamic practices, sticking with Sicily's gorgeous native wine grape varieties, and even the use of clay vessels for fermentation, which they started in 2000.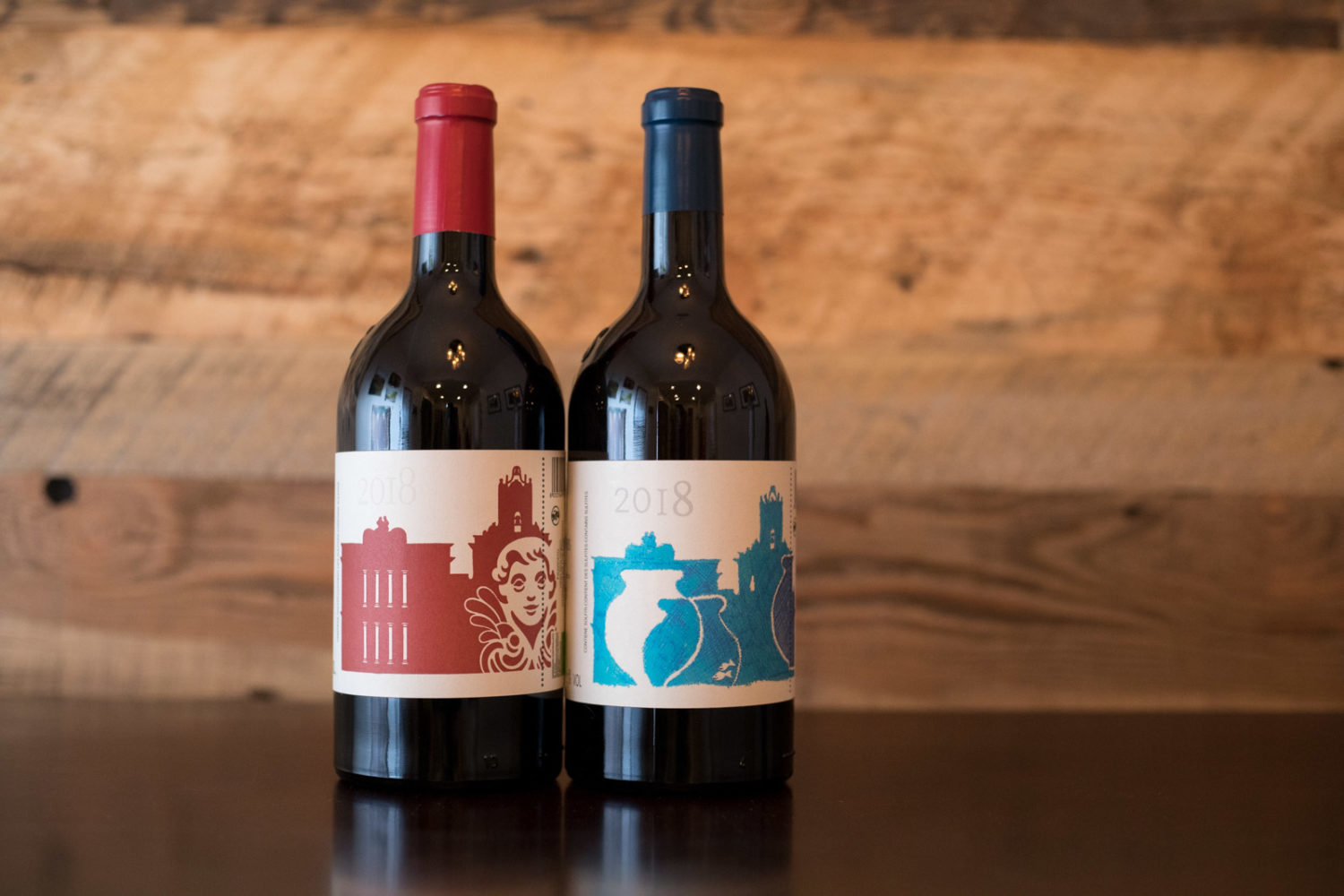 These days, wine drinkers have a multitude of options that fit that description, but often times, Azienda Agricola COS still leads the lot. Some have argued that the occasional appearance of brettanomyces in their red wines can be a distraction at best, a tarnish at worst. Believe me, I am no fan of barn animal flavors in my wine, but when I've detected it in COS' wines it has often lent a faint, complementary edge that enhances — rather than detracts — from their wild character. For me, this flirtation with the edge is part of the COS character, and it never ceases to amaze me how they make it work time and time again. (Again, permission granted to flood my comments!)
One wine that recently stood out to me from COS is their Zibbibo in Pithos. Pithos references the clay amphorae they use for fermentation, and Zibbibo is the grape, a Sicilian name for Moscato di Alessandria that references the island's Arab past, in which zabib referred to raisins.
I have a soft spot for this grape, and its because I've tasted it fresh off the vine in Sicily. It's outlandishly garish flavors are at once bright, nuanced and evocative of tropical flowers and citrus peel, and if you can get past the seeds, they make the most heavenly-flavored raisins. It is also the dominant grape variety on the island of Pantelleria, one of the strangest viticultural landscapes in the world.
COS' Zibbibo stays true to the grape's fondness for fruity tones and spring blossoms, but stays dry, full-bodied and impactful throughout. There is even a delicate amount of tannin — yes! a white wine with tannin! — thanks to seven months of skin contact. That's a lot of time for things to go astray, especially with a member of the Muscat family, whose assertive, happy flavors can quickly become overbearing and phony. The fact that they so deftly navigate this process from vineyard to clay vessel to bottle is a testament to why they're still so essential to Southern Sicilian wine.
2018 Azienda Agricola COS Zibbibo in Pithos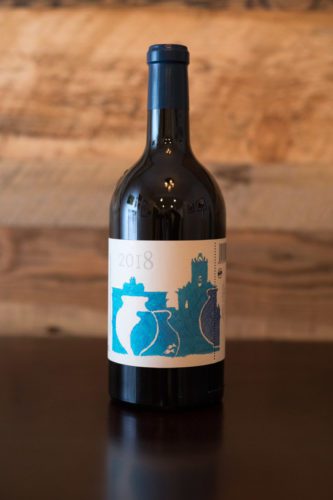 Terre Siciliane IGP (Sicily)  
Grapes: Zibibbo (aka Moscato di Alessandria) (100%)
Alcohol: 11.5%
Opinion: ★★★★★ (out of five)
Food-friendliness: Selective
Value: As Expected
Click on the wine icons above to learn more.
A beginner might like … the novelty of COS' stout little clavelin-like bottle for the Zibbibo in Pithos. This stubby (and some might say "stubborn" when they try to fit it in their wine rack) bottle is inspired by an ancient wine jar that was excavated from the vineyards. It is among the most distinctive bottles and labels in Italy. (Oh, and a beginner might like the stunning aromas of this wine, too. How could you not?)
A wine obsessive might like … trying to catalogue this wine in their tasting notes. From the glowing, lively hue of dandelion to the dead-ringer aroma of fresh apricots, to the mercurial iron-tinge that seems to carry through much of the wine, this is a wine that will keep your pen flowing as you make notes.
---
Essential Winemakers of Italy
Azienda Agricola COS is (still) an Essential Winemaker of Italy. This curated list of the best producers in Italy is available to subscribers only, and regularly vetted, updated and fawned over by the Editor-in-Chief. Check out the section today.
Visit COS' Essential Winemakers of Italy page
---