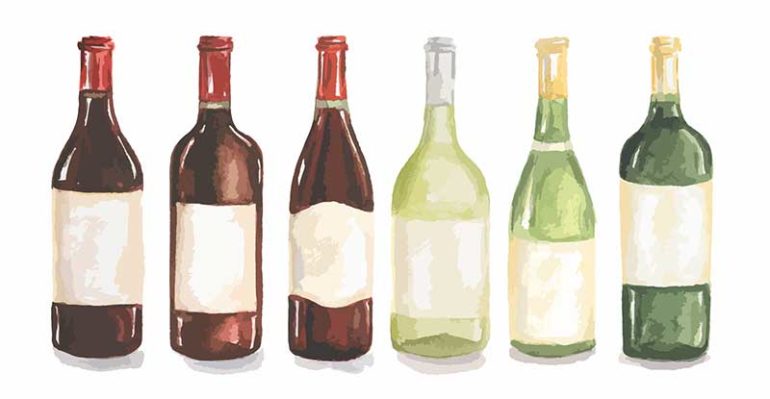 As a subscriber to Opening a Bottle, you are granted access to all of the content on the site as well as access to virtual tastings held on Zoom. Your access is valid from the date of signup through one (1) year. Please note that your subscription will automatically renew for another year upon this date unless you log into your account and cancel this renewal. Retention of these terms of use is limited only to active subscriptions.
Headwaters Content LLC d/b/a "Opening a Bottle" is providing a service and not selling or shipping any products through this website. We occasionally recommend third-party retailers who can fulfill specific wine orders for our subscribers, but the distribution of that wine is done solely between the third-party and the subscriber, and Headwaters Content is not responsible for any damage, delay or issue resulting in such an order. We do not receive sales commissions for any of these recommendations.
All content published on Opening a Bottle is copyrighted and protected. Images created by our team are marked as ©[author name] / Opening a Bottle, which means their republishing was sanctioned for use by Opening a Bottle, but the copyright remains with the author. These images cannot be retained for any reason other than personal use.
By becoming a subscriber, you agree to the following terms of use:
"Content" pertains to all text, photography and video published on Opening a Bottle, which is protected by copyright. We reserve the right to seek damages for any abuse of these terms.
Individual subscribers are not allowed to:
Distribute their username and password to third parties;

Republish any subscriber content on any other website or app;

Download and redistribute any content offline.
Any violation of these terms will result in the termination of your subscription.
Professional subscribers are not allowed to:
Distribute their corporate username and passwords to more than the five designated group account holders;

Republish any subscriber content without first seeking written permission from Editor-in-Chief;

Download and redistribute/republish any content offline without without first seeking written permission from Editor-in-Chief;

Or download and redistribute/republish any of our photography (including wine bottle photos) for any reason.
We want our content to be used by the wine industry to promote good work, but we have a right to be able to track such usage and limit it. To that extent:
Republished excerpts are limited to 250 words, and must pertain only to articles and reviews published within the last two (2) years from the date of republishing, and only for pages presently active on the site;

Republished work cannot be modified in any manner;

We reserve the right to unpublish pages and posts at our discretion, and once this is done, professional subscribers must cease use of permission-granted content for promotional purposes. We will notify you of such an action beforehand.

For any republished content, the author and the source (Opening a Bottle) must be attributed. Failure to do so will incur a warning. Multiple offenders of this policy may have their subscription terminated.

Republishing any article or review in its entirety is not allowed under any circumstance. This includes screenshots of content that are republished in any way, including through temporary means such as Instagram stories, etc.

Sharing of links to content via social media and blogs, trade reports, and articles is encouraged and supported, as long as they do not circumvent the paywall in any manner.
Any violation of these terms will result in the termination of your subscription. To make a request for republishing our content, please visit the Contact page and select "Republishing Content Inquiry" from the dropdown menu.
WCAG and ADA
Ensuring equal access to information is vitally important to us. Every effort is being made to make this site's content accessible to people of all levels of ability, and we are striving for as complete compliance with Web Content Accessibility Guidelines (WCAG) and the Americans with Disabilities Act (ADA) as possible. If you notice anything with our site design or code that hinders your access to content, please contact us and we will do everything within our resources to correct it.
Email Communications
We use email to communicate with subscribers and users of the site who are curious about our updates and events. By becoming a subscriber, you agree to opt-in to these emails, which you can unsubscribe from at your leisure. Note that this does not result in a cancellation of your Opening a Bottle content subscription; it is merely an opt-out from the emails. Please make sure that your email client is configured to accept our emails to ensure they are not filtered into a bulk or junk mail folder. Subscribers assume responsibility for ensuring their email programs are configured to receive such emails, and Headwaters Content d/b/a Opening a Bottle assumes no liability for emails being automatically filtered into such folders.
Access to virtual tastings is included in your subscription. This includes access for 14 days after the event to watch a password-protected video of the presentation on Vimeo.com, which is available to all subscribers via a link in the event's companion Study Guide, where the password to the video will be published. These videos will not be viewable to anyone who does not have the password. After 14 days, the video is taken down to preserve the long-term privacy of guests attending.
Please note that by attending a virtual tasting, you are:
Consenting to the recording of the presentation;

Consenting to the publishing of the presentation on a password-protected Vimeo page;

Agreeing that if you choose to turn on your camera for the presentation that you are agreeing to have your likeness included in the recorded presentation for the 14-day period;

And you are agreeing to not share the password to this video with anyone outside your household (individual subscription only) or place of business (professional subscription only) or any non-subscriber of any kind.
Changes to Future Virtual Tasting Policies
Presently, any subscriber can attend any live virtual tasting. And any subscriber can access to the recorded version within 14 days after the event if they choose. However, Headwaters Content LLC reserves the right to implement a reservation system for subscribers to control the access to the live event. The recorded version will remain available by the method deemed above, ensuring that all subscribers will still have a level of access to the virtual tasting series.
Your privacy is important to us. You can review our cookie policy and learn more about what personal data we retain for an optimal website experience via our Privacy Policy. We will not sell any of your personal information to third parties for redistribution. We use Stripe to perform credit card transactions to secure your subscription, but your credit card number is retained by them and not Opening a Bottle. If you would like to learn more about Stripe's policies, please visit their website.
Headwaters Content LLC d/b/a/ Opening a Bottle is not liable for any damages incurred because of the accuracy of the information provided on the site, nor are we liable for the availability of the service, nor the speed of delivery of content via internet networks.
Every effort is made to ensure accuracy of content. Please contact us if you see anything that is factually incorrect and every effort will be made to research and appropriately rectify errors within reason.
Modifications to Terms of Use
You will be notified if the terms of use agreement is modified or revised. Once published, these revisions will go into effect immediately.