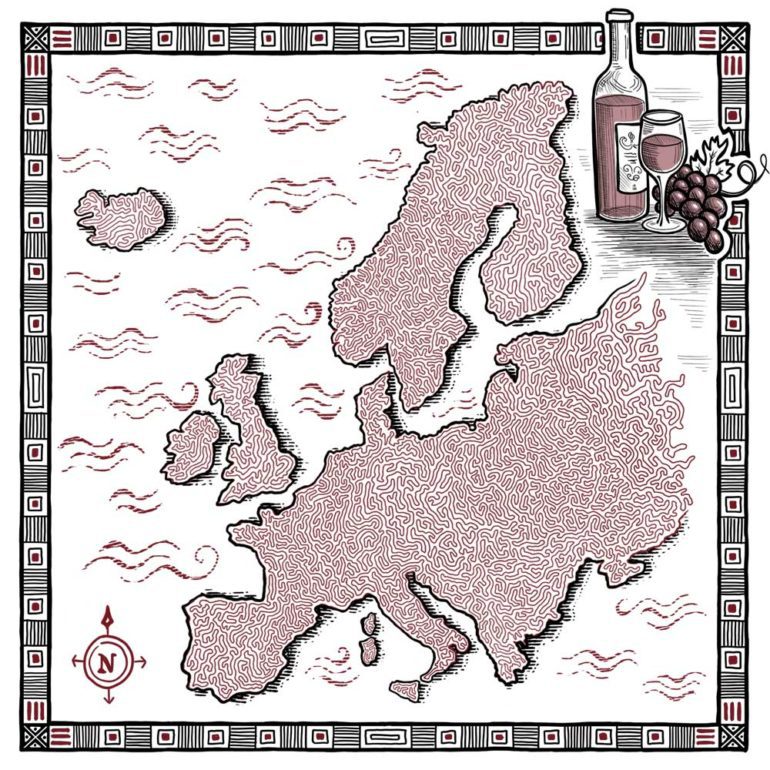 First-Taste Guides
This popular series of articles breaks down some of Europe's most puzzling wine categories: mostly appellations where the wine is named after a place. Many of Europe's wines are strictly regulated to control grape varieties, yields, vineyard management and winemaking methods, all in an effort to preserve tradition or — more honestly — a brand name. In other words, if you buy an Etna Rosso, it ought to taste like an Etna Rosso. And in turn, nothing else in the world should taste the same way.
At least in theory.
But for many wine drinkers in the United States, these rules are a barrier to entry. This series is designed to empower them with the information they need for a perfect "first taste."
Illustration by Hernán Sosa.