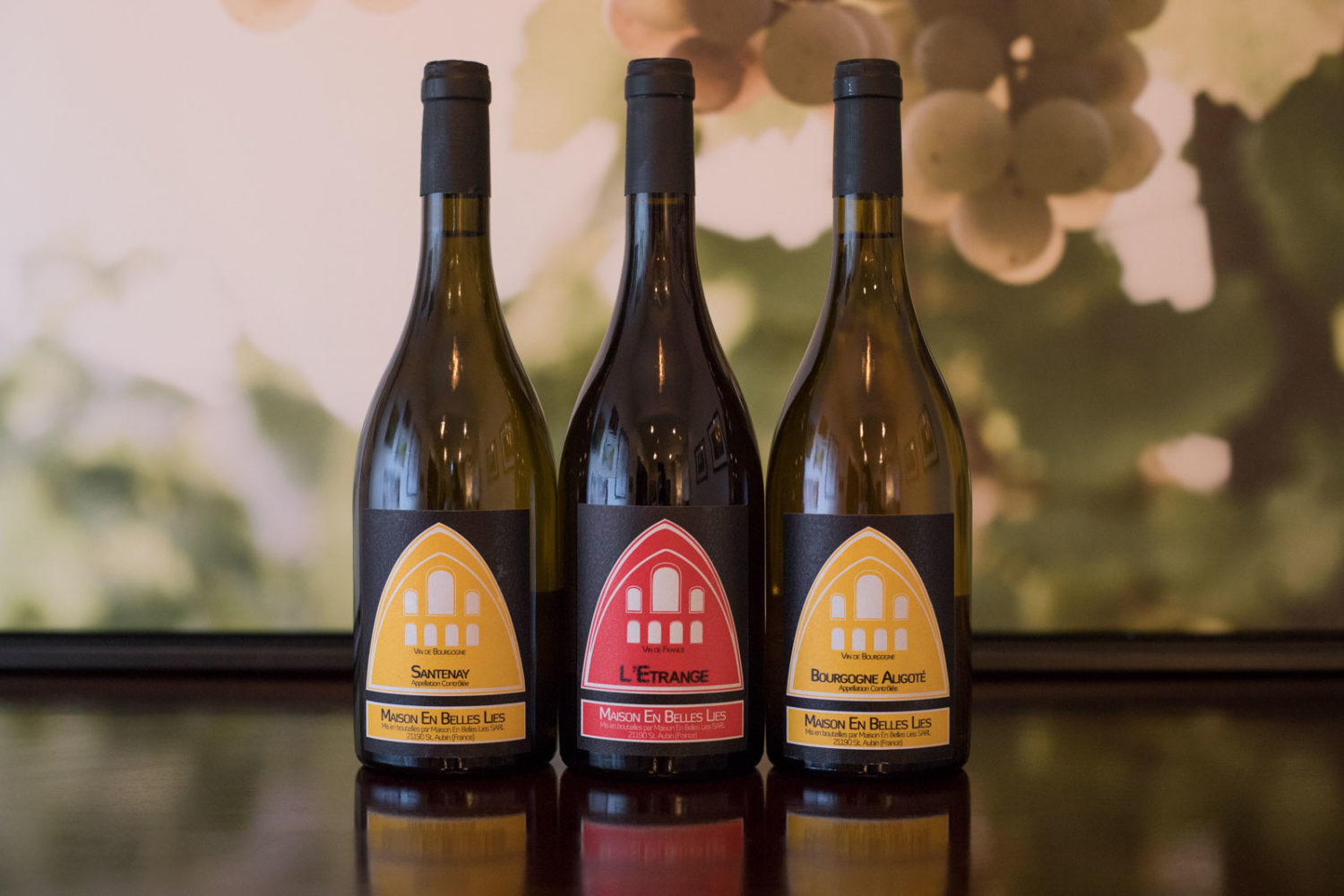 Why Maison en Belles Lies is Essential
Burgundy is not known for being playful. If you want light-hearted, the wines seem to say, head south to Beaujolais. We're busy awaiting our fate in a rich person's cellar.
However, in the wines of Maison en Belles Lies, we see this formula shaken up. A small, biodynamic estate run by winemaker Pierre Fenals in the village of Saint-Aubin, Maison en Belles Lies manages to convey an openness that I find welcoming and overdue in Burgundy.
Certainly, there are age-worthy wines being made — including a Grand Cru Corton-Charlemagne and a 1er Cru Pinot Noir from Maranges — but Fenals isn't afraid to explore unusual-for-Burgundy blends (such as "L'Etrange", see below) or tap into the orange-wine/amphorae trend (such as "Ambre"). Naturally, Fenals is an outsider: a Parisian who left the fashion industry in part because he came across a book on biodynamic farming at a flea market. Sometimes, you need an outsider to make sense of a place, and for newcomers to Burgundy seeking an entry-point, Fenals provides it. "First tastes" don't get any better than the Bougogne Aligoté, one of my favorite French white wines, period. Numerous winemakers are embracing this once-neglected variety, but Fenals' version has left me with the clearest picture of its potential, and it serves as an exquisite introduction to why Burgundy is so beloved.
Saint-Aubin, Burgundy
Grapes: Aligoté, Pinot Noir, Chardonnay
Appellations/Cru: Saint-Aubin AOC, Santenay AOC, Grand Cru Corton-Charlemagne AOC
American Importer: Zev Rovine Selections
Originally listed: November 2020
Wines to Seek Out
While this is a small estate, the range of wines is vast, ranging from Beaujolais-Village to Aloxe-Corton. I'd recommend these three wines if you are just getting to know Burgundy.
Maison en Belles Lies Bourgogne Aligoté
This is a monumental wine; there is no other way of putting it. Its magic begins with the exotic nose that conjures memories of sweet white flowers, key lime, honeycomb and a handful of herbs. The quick-paced acidity wipes the slate clean with each sip, and a delicious, mouthwatering finish lingers like the scent of a jasmine.
Maison en Belles Lies Santenay Blanc
An excellent, straightforward example of Bourgogne Blanc at the village level. Aromas are suggestive of lemon peel, golden apple, coconut and savory herbs, with a juicy, enticing acidity.
Maison en Belles Lies "L'Etrange" Vin de France
Dubbed "The Strange," this peculiar blend relies on Pinot Noir, Gamay and Chardonnay — a Passe-Tout-Grains of sorts, with a white cameo from Chardonnay. Its lightness borders on the ridiculous, but the fine, lean profile is so precise, and the aromas so abundant, it is a hard wine to turn away from — even if it is a little strange.