5
min read
Autumn is probably my favorite time of year to uncork wine. The heat of summer slowly begins to dissipate, creating opportunities to drink heartier reds and whites that have been ignored for the last few months. Meanwhile, an occasional warm weekend afternoon can call for the favorites of summer. It's the best of both worlds. And with the distinct tinge of fallen leaves in your nostrils, it is a season to be sensory.
Over the course of the year, I've flagged a few bottles that I've tried as "perfect for fall," and held off on writing about them until now. Find these gems now while the season changes.
Wines That Recall Earthy Flavors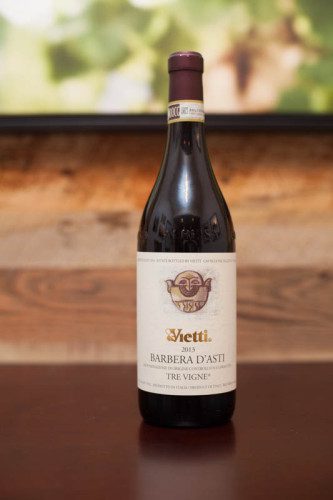 Which season is the most fragrant? Spring might come to mind first, but to me, few seasonal aromas are more ubiquitous than the earthy scent of fallen leaves that seems to permeate everything in autumn.
Last week, we thoroughly enjoyed a bottle of the (1) 2013 Vietti Barbera d'Asti "Tre Vigne" (★★★★ 1/2) and the nose on this wine created a flood of nostalgia in my mind. Something about it conjured up that distinct aroma of fall, and given Barbera's naturally high acidity, its the perfect foil for the roasted meats and hearty soups we love to serve this season.
In fact, we can stay in Italy all autumn long. So many of The Boot's magnificent red wines seem tailormade for this season, especially those from Umbria and Tuscany. Somewhat unusual for Umbria is the (2) 2012 Falesco Merlot (★★★★) in that it is 100% Merlot. But this characterful wine, defined by waves of red berry and resin notes, is a far cry from the fruit-bomb Merlots you may be used to. I also like the (3) 2012 Il Poggione Rosso di Montalcino (★★★★ 1/2), a lower-entry point than Brunello di Montalcino, and every bit as rewarding. It is wonderfully smooth for a Sangiovese, and bares a distinct nuttiness to the finish that suits the season.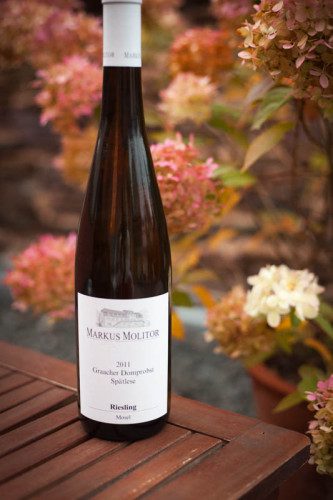 Lastly, we have German Riesling. You could argue (and many do) that Riesling is appropriate everywhere, with everything, during anytime of the year.
But I like them most in fall when their weird yeast-like "petroleum jelly" aroma doesn't come across as strange and off-putting, but rather, endearing.
Look for producers from the Mosel River valley, particularly Pauly Bergweiler, Markus Molitor — his (4) Graacher Domprobst Spätlese (★★★★) is excellent — or the newest one to cross my path, Andreas Schmitges. Reach for his (5) Red Slate Riesling (★★★★) on nights when you are serving up something spicy. The wine's bright pineapple-lime flavors ride high on a semi-sweet body.
Wines That Are Game For Fall
I live in the West, where this time of year you can easily acquire a delicious venison or elk steak. My brother has quite a few friends who are hunters, and so, lucky guy, he often procures a little game to cook at home. My favorite is the smoked pheasant he once served.
There are several red wines that show lovely depth and concentrated gamey touches to accentuate the flavors of wild game. To me, the most obvious is Syrah and Syrah-based blends, so look to the Northern Rhône section of your wine shop. I love the (6) 2010 Domaine Courbis Saint-Joseph and the (7) 2012 Tortoise Creek "Le Charmel" (★★★ 1/2), the latter I described as a "delicious savory bomb" in my tasting notes. And if you are looking for a New World Syrah, I still haven't found one this year that tops the (8) Qupé Central Coast Syrah.
Another direction you could go — particularly with game birds — is a savory Pinot Noir. In other words, Burgundy. On the lower price-point end of things, I like the (9) 2012 Joseph Drouhin Bourgogne (★★★★). It costs between $15 and $20 dollars, and it displays flavors that recall cranberries, orange peel and, yep, game.
Wines to Ward Off the Chill
On that first cold night of fall, there are two schools of thought on how to transplant your head to a warmer mood. You could reach for a powerful, high-alcohol wine, or a rosé that straddles the line between fall aromas and the soul-warming goodness of summer.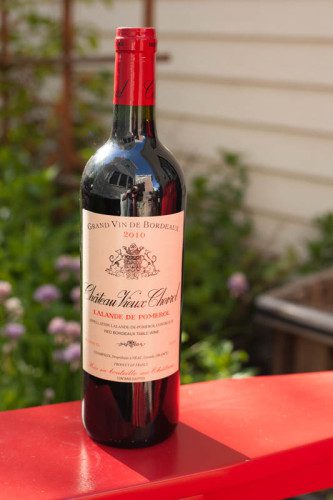 Your options for high-alcohol wines are pretty board: Zinfandel, numerous warm-climate Chardonnay, Amarone and Sherry are all contenders, but I find the wines of Toro — a small Spanish region close to Portugal that specializes in Tempranillo — to be the right mix of powerful, characterful and, at times, affordable. Look for the (10) Almirez Toro (★★★★ 1/2), which is one hell of a wine, packing an amazing woodsy/berry profile that will invite one sip after another once it is decanted. The (11) Romanico Toro (★★★★) is another nice option, and almost half the price. Both wines clock in at 14.5% alcohol, depending on the vintage.
Many of Bordeaux's wines are also suited for warming you up, but not with potent alcohol levels. We recently had the (12) 2010 Château Vieux Chevrol Lalande de Pomerol (★★★ 1/2), a predominantly Merlot blend, and its fierce, gravelly tannin and dense layers of fruit would make it a great companion for hearty beef stews, or other soul-warming fall dishes. My personal preference is to shy away from wines that are this dry, but there was little mistaking the excellence in this wine. Let it breathe for a while, and it mellows without losing its soul-warming edge.
Finally, I love opening minerally, nutty rosé in the fall. Tops on my list are the wines from Tavel, France, a small hamlet near Avignon in Provence that produces radiantly colored rosés with complex and heavenly layers of aroma. The best, from my experience, is (13) Domaine de la Mordorée, but we recently opened the (14) 2014 Château de Ségriès Tavel (★★★★ 1/2) and it was magnificent as well.
Of course, back in May I said "now's the season to have Tavel," but to hell with it: they're great in fall as well.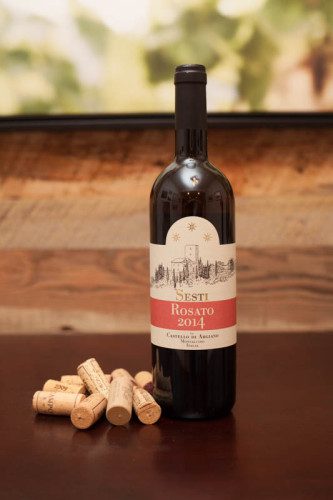 My final wine recommendation is to seek out (15) Castello di Argliano Sesti Rosato (★★★★ 1/2). With its peach-carnation color, this rosé is most surprising because it hails from Montalcino, the Tuscan village better known for its majestic and highly sought-after (that is, ridiculously expensive) red wines.
Here, Sangiovese is allowed to express a light strawberries-and-lemon note with a faint whisper that recalls leather. Over time, it reveals a wonderful mineral note that lingers on the finish, making it an intriguing match for shellfish dishes, over-baked fish or just sitting on your back patio after a day raking leaves. Uncork it, kick back, and think warm thoughts. It's going to be a chilly autumn.