5
min read
Sauvignon Blanc hits all the right buttons. Or all the wrong ones. Or maybe somewhere in between.
Wow, what an authoritative opinion, right?
Well, I hate to say it, but Sauvignon Blanc trips me up every time. I just can't figure out where I stand with it, and that's OK. All wine drinkers have a grape that does this to them — even sommeliers and wine critics, I'm sure (they just won't admit it).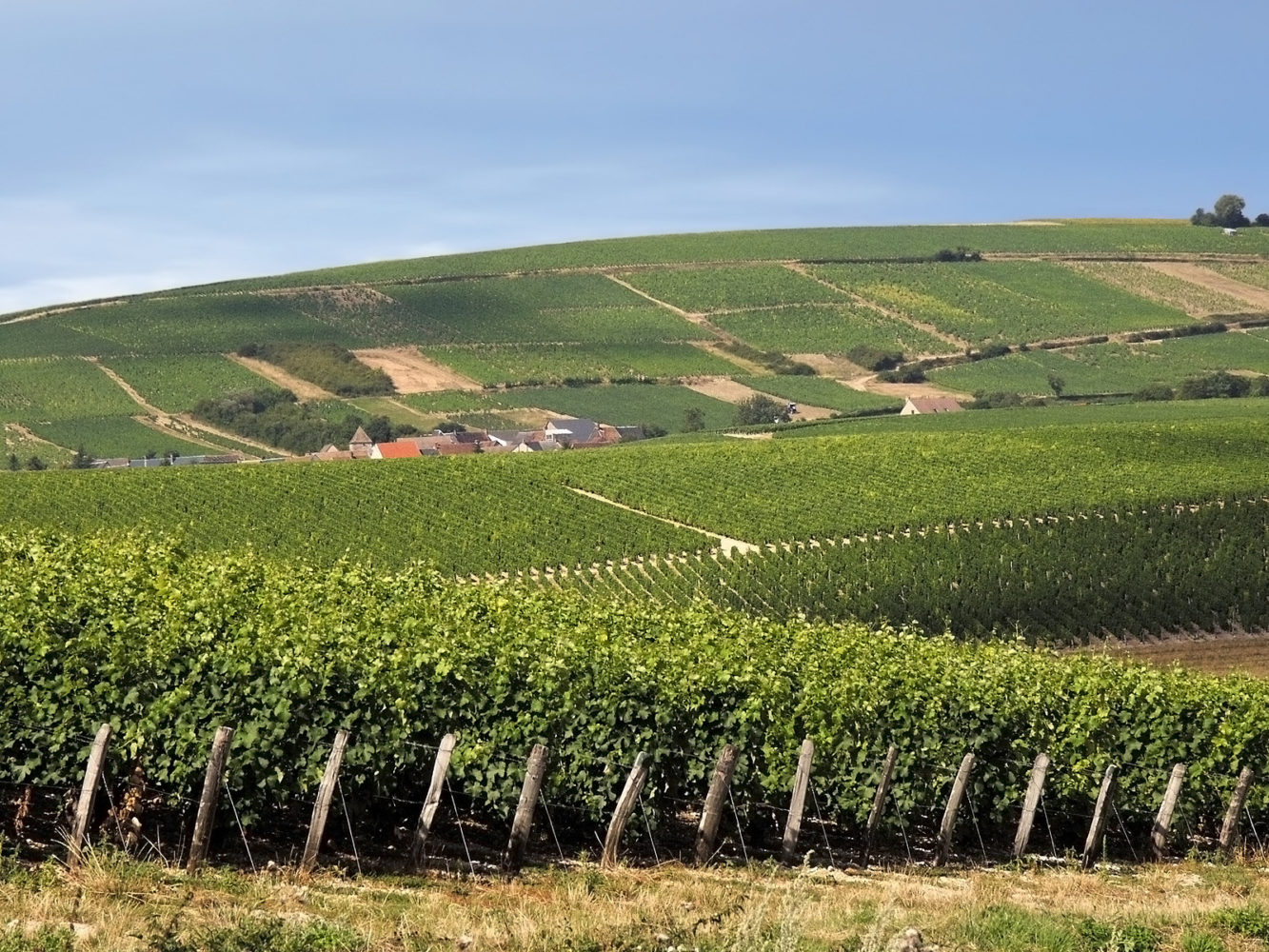 Bulk Sauvignon Blanc is one of the beverage world's gravest disasters. It's the Official Drink of Parties You Want to Escape: saccharine, sharp and tangy, its like white wine flavors run amok. But even higher quality Sauvignon Blanc is hit or miss, largely because it often all tastes the same. Some of this has to do with the power of the Sauvignon Blanc flavor profile, which masks many of the site-specific traits that ought to make it unique from one wine to the next. Some of it has to do with popularity: like Cabernet Sauvignon, Pinot Grigio and Chardonnay, it is "supposed to taste a certain way," and so it is made accordingly. Which is boring.
So I was a bit surprised last summer that I convinced myself to buy a $23 bottle of French Sauvignon Blanc from Pouilly-Fumé. I put it in my shopping cart on a hunch, that perhaps — like Malbec or Syrah — I'd find its ancestral version to be more interesting than its popularized New World cousins.
And then the bottle sat on my wine rack for eight months … because it was a Sauvignon Blanc and I'm never in the mood for Sauvignon Blanc.
But the mood struck this week, and needless to say, if this one bottle is any indication, Pouilly-Fumé is a wine you should know regardless of Sauvignon Blanc's status with you.
3 Reasons to Try Pouilly-Fumé
You "kinda" like Sauvignon Blanc – If you are on the fence about this grape, give this version a try. The typical (and sometimes awkward) "grassy" note associated with New World Sauvignon Blanc is dialed down here and replaced by a pleasing bit of herbs, as well as a sharp smokiness.
You've had good luck with other French white wines – If, generally speaking, you find many French white wines to be palate-cleansing and food-friendly, then you've come to the right place.
You just want a white wine that's unique without being overbearing.
About the Appellation and Its Wine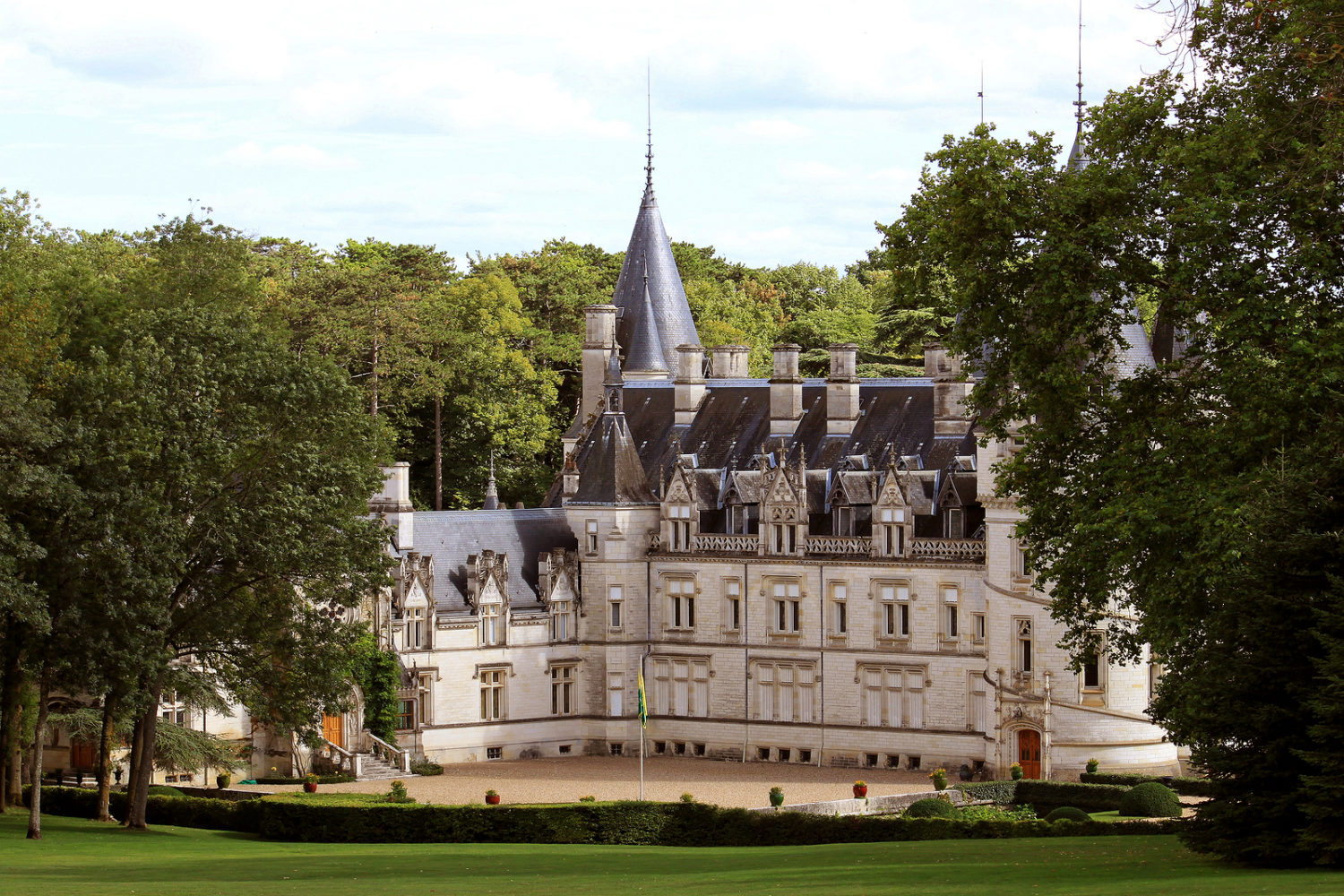 Pouilly Fumé (and its slightly more famous sibling, Sancerre) hails from the upper reaches of the Loire River. Pronounced POO-ee foo-MAY, it is easily confused on the shelf with Pouilly Fuissé (that's POO-ee foo-SAY), an appellation in Burgundy that specializes in Chardonnay.
The vineyards that comprise this distinct appellation are located in the vicinity of Pouilly-sur-Loire, almost entirely on the eastern flank of the river. The climate here is more continental than downstream (where you will find other well-regarded Loire white wines such as Vouvray and Muscadet Sèvre-et-Maine), but the real factor in what makes Pouilly-Fumé unique lies underground. Here, limestone and flinty clay impart the wine with a smokey quality ("fumé"). That — paired with a richness and depth in warm vintages — transforms this version of Sauvignon Blanc into something extraordinary and unique.
Pouilly-Fumé and Sancerre boast many of the same qualities, and given that Sauvignon Blanc is not really the most "site expressive" grape, it has been noted by several critics that it can be difficult to draw distinctions between these two wines. In fact, variance might be more easily chalked up to the diligence (or negligence) of the winemaker.
One more thing of note: Pouilly-Fumé and Sancerre are known as fresh wines that nicely balance umami and salty flavors, and they are worth drinking in the first year or two of their release. No need to age them to see their best stuff.
My First Taste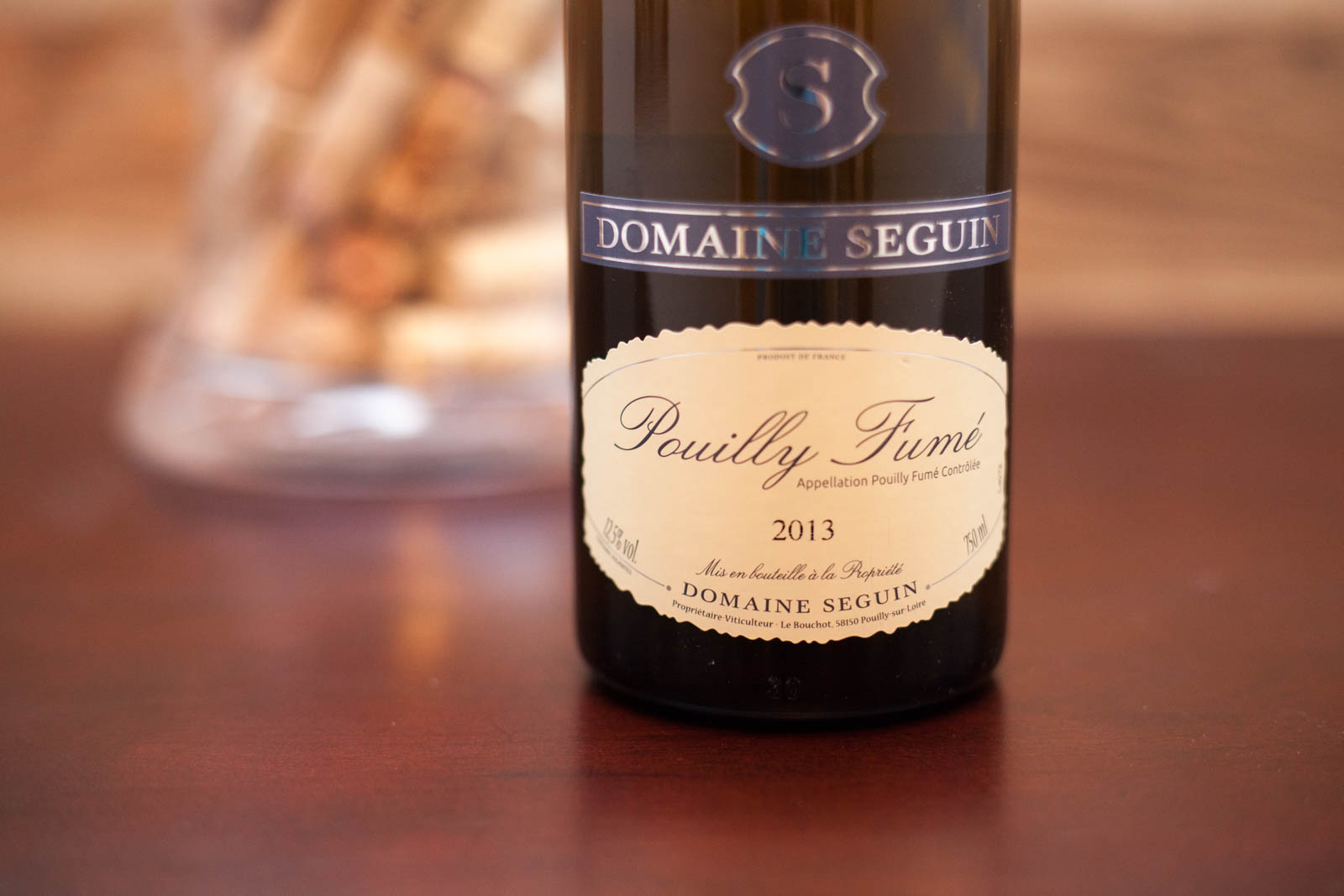 My first taste came with the 2013 Domaine Seguin Pouilly Fumé. From the first whiff and sip, I was impressed. Here was a Sauvignon Blanc that didn't assault the senses. There was a brilliant golden color to the wine, and the fragrance coming from the glass recalled apricots, heather, white flowers and a bit of matchstick (aha! There's that fumé).
But I think this wine's brilliance was in its texture.
Like color, texture is not something I always comment on. Does every wine have a texture? Yes. But every wine has a color, too, and if its not noticeably different or distinctive, what's the point in describing it?
Sometimes a wine is described as "rounded," which is problematic for anything liquid since the nature of liquid is to be, you know, shapeless. This term is meant to refer to a wine that has lost or lacks an astringent, tannic edge to its profile. But the Domaine Seguin offered another option on what this could mean, and it was textural. Imagine what mercury looks like when it is poured onto a flat surface. It is free-form, yet appears to hold tightly together. It rolls around like a ball bearing. Maybe I'm crazy, but that's how this wine felt on the palate, all while offering that liquid-sunshine brightness that is the hallmark of all wonderful white wines.
Interestingly, this is the second expectation-defying Sauvignon Blanc I've had in recent months. The other — the Russiz Superiore Collio Sauvignon from Fruili-Venezia Giulia in northeastern Italy — caught my attention for very similar reasons. It just goes to show that if a wine continuously trips you up, its best to keep pursuing it.
2013 Domaine Seguin Pouilly Fumé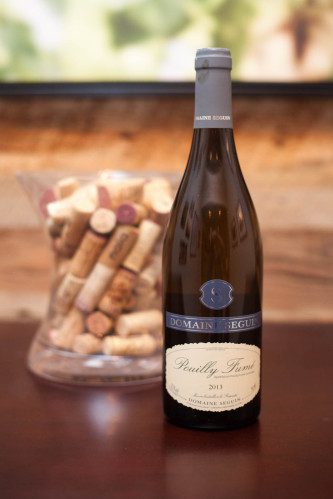 Pouilly Fumé AOC, France
Grapes: Sauvignon Blanc (100%)
Alcohol: 12.5%
Rating: ★★★★★ (out of five)
• Aromas, Flavor & Structure: ★★★★★
Food friendliness: ★★★★
Value: ★★★★
Tasting notes: A texturally fascinating wine that rolls around the palate like a bundle of molten brightness. Presents a vibrant off-gold color, and aromas reminiscent of apricot, heather, white flowers and matchstick, as well as hints of green grass and grapefruit. The apricot note on the palate is like a pitch-perfect note that sustains and lingers.
Recommended for: Most excellent all on its own, but for us it paired quite well with panko-crusted chicken breast with mustard-vinagrette salad.