7
min read
It is a storyline you see all across the wine world: A successful entrepreneur falls in love with wine, he/she buys a plot of land in an esteemed wine-growing area, and he/she starts to make wine (and eventually money, although not always).
These outsider "success" stories are everywhere. Just not in Barolo.
"Yes, it (was) not so easy for my father to be accepted in the Langhe," Rodolfo Migliorini of the Monforte d'Alba estate Rocche dei Manzoni told me when I interviewed him. "Both because he had new ideas and because he was not from Piedmont."
Rodolfo's father, Valentino Migliorini, was a Michelin-starred chef from Emilia-Romagna — land of Lambrusco, Prosciutto di Parma and Parmigiano-Reggiano. He first visited the Langhe Hills to purchase wine for his restaurant, but the region soon got under his skin. In 1974, he and his wife, Iolanda, bought a farmhouse in Monforte d'Alba in the Barolo wine region and decided to make wine. Soon, a passion for Nebbiolo and winemaking became all consuming. The restaurant was shuttered.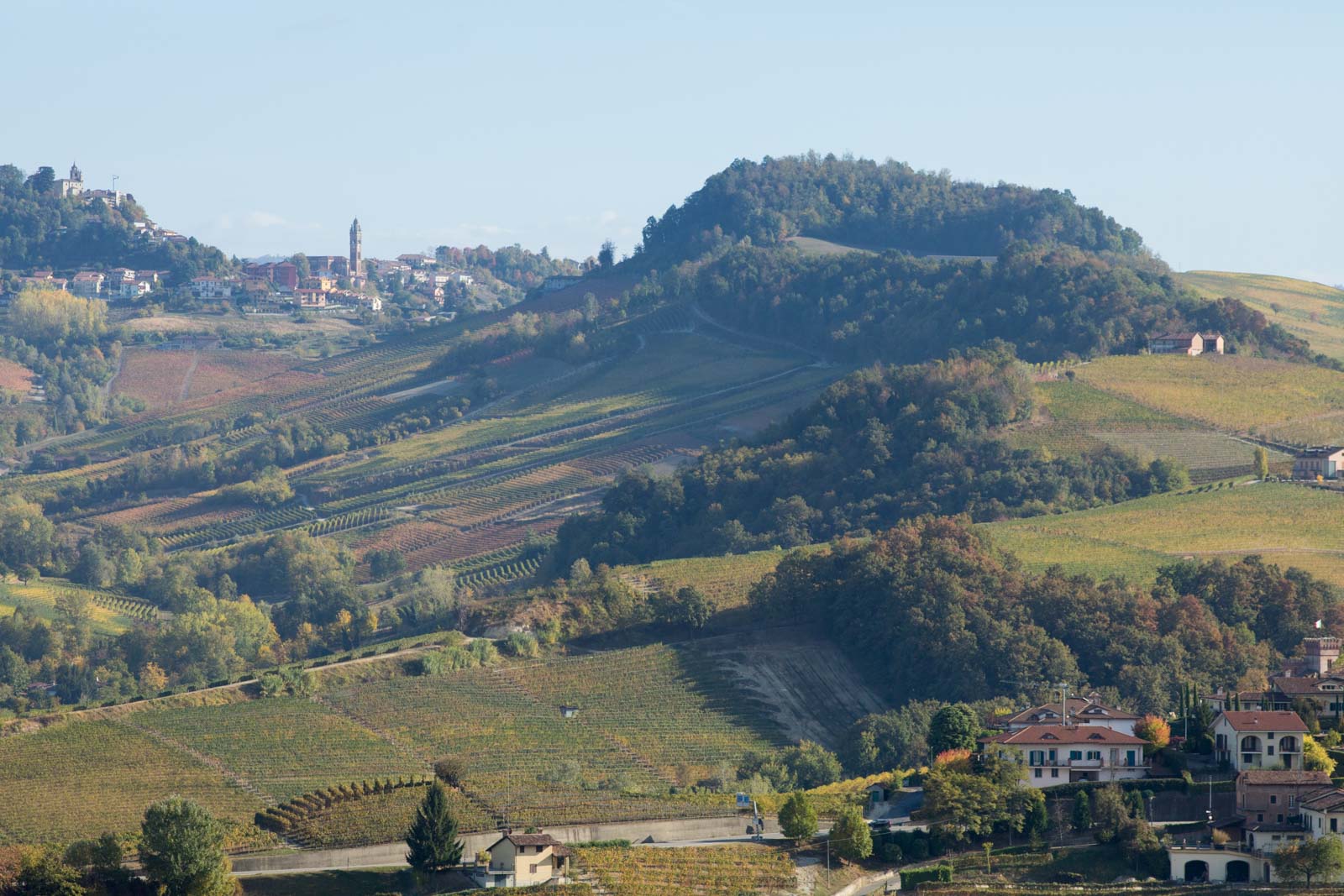 Now, Italian's are famously consistent when it comes to their living arrangements. The notion of campanilismo — in which one's personal and familial identity is tied to the land within earshot of your hometown belltower — is still strong today. That's not to say Italians never move from one place to another, but they certainly don't have the same wandering spirit of Americans. Which makes Valentino's transition from Emiliano restaurant owner to Piemontese winemaker all the more unusual (and the success that followed surprising as well). Michelin stars are not won without a dedicated spirit, but that spirit in the kitchen doesn't always translate to the vineyard, where Mother Nature has her own ideas.
Valentino became a change agent 10 years before the Barolo Boys. He blended Nebbiolo and Barbera, he embraced barrique barrels, he planted Chardonnay, and he made traditional method sparkling wine. He passed away in December of 2007, but his son, Rodolfo, has carried the torch for the last 10 years. I recently sampled a few of his Barolo wines — all from the Helvetian-soil side of the appellation — and asked him a few questions. What follows is an abridged version of the interview, as well as tasting notes on the two of his Barolo — a classico and a single-vineyard.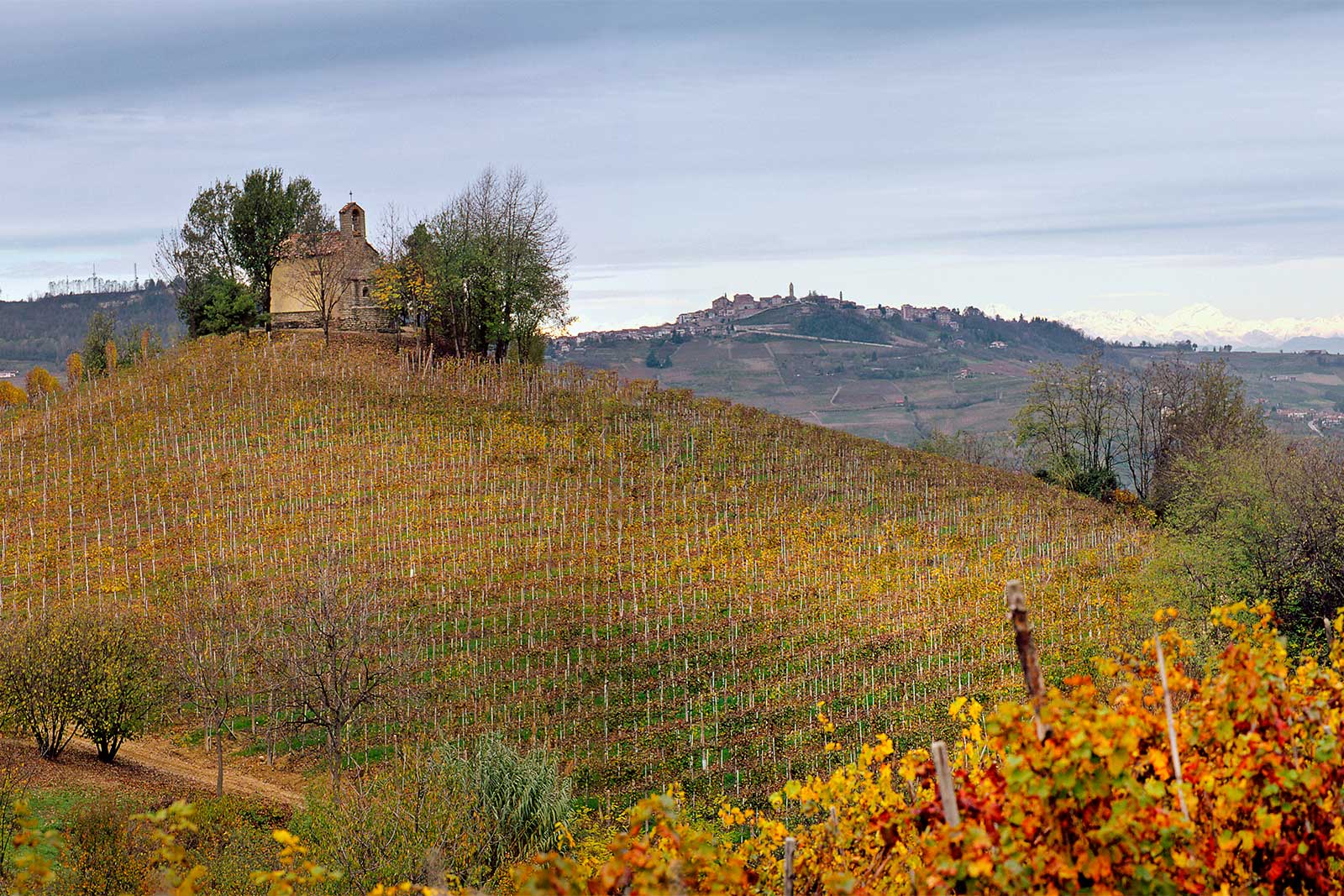 Can you tell me the story of Valentino Migliorini and the role he played in the 1970s and 1980s to transform winemaking in the Langhe?
My father started his activity with a restaurant and together with my mother, Iolanda, they changed the world of catering … since they owned a Michelin-starred restaurant. My father already produced wine for the restaurant in small quantities and then he moved here in Piedmont and founded Rocche dei Manzoni.
Here in the Langhe, he marked an era, thanks to the first blended wine in the region in 1976, the first sparkling wine Classic Method in 1978 and the first use of small oak barrels in 1978. These actions have been great things overall in those years, when people were not so open-minded and favourable to new ideas. My father, he believed in the enormous potential of this area, without forgetting the tradition (of) the most traditional wine: Barolo. He bought the most important vineyards here in Monforte, which still now represent the fortune and the treasures of our winery.
How did his efforts compare to other notable "modernist" producers such as Angelo Gaja in Barbaresco? 
I would not compare and associate the actions and efforts (between) producers. Both my father and Mr. Angelo Gaja, they reached great results, since they firmly believed in what they were doing.
My father had not a few problems when he arrived in Langhe. At that time, he was considered "the stranger" since my family is from Emilia-Romagna. He had to face all the preconceptions and mistrust — a very hard work. An example? The production of sparkling wine (in the) classical method. We (were) the first to believe in this new product for the region and we have believed in it for 30 years … Forty years ago, there was just a big fear. It (was) hard to explain and make our choices understood. However, in the end, (the region) is committed to it and the production of blended wines, too.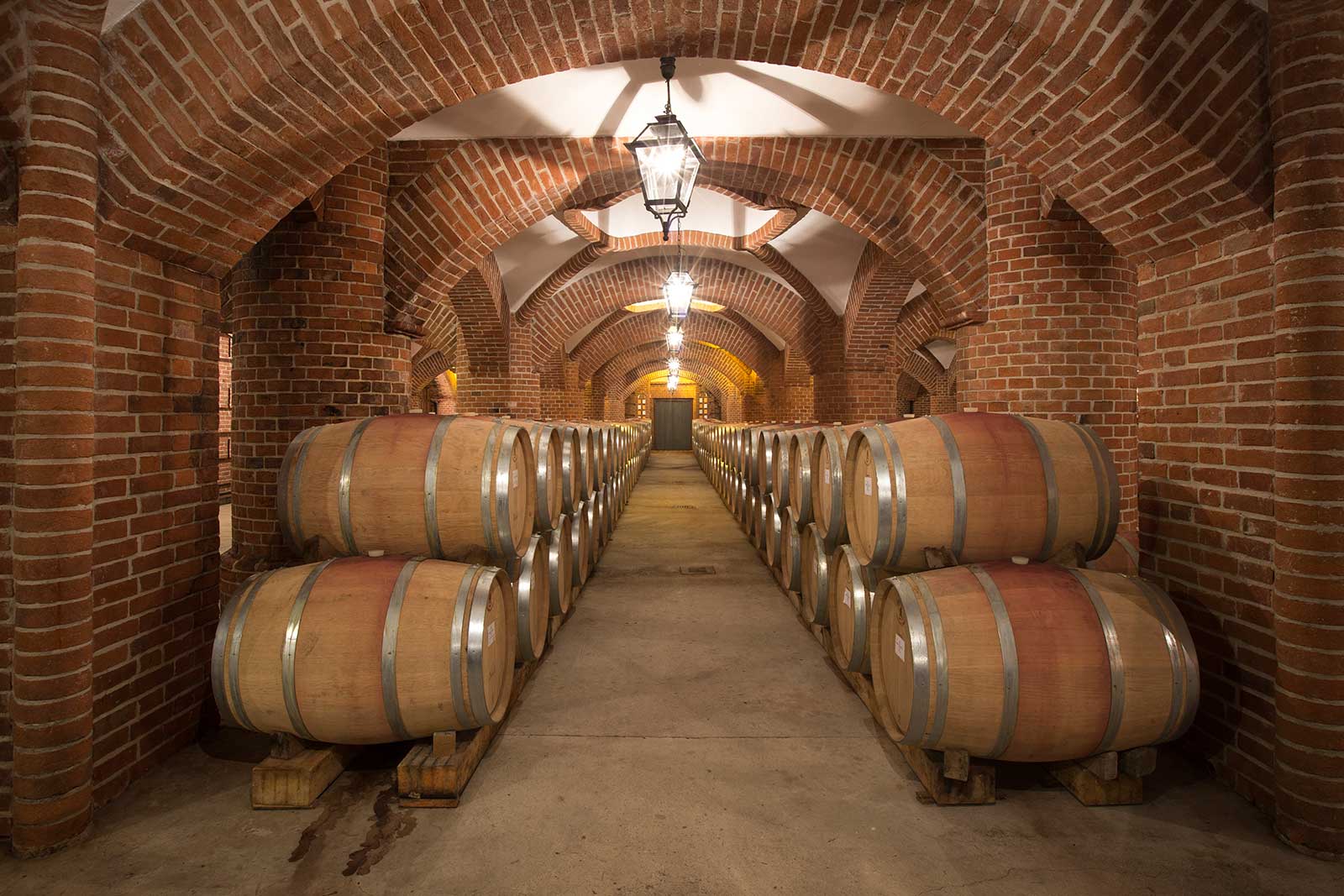 How can connoisseurs see Valentino's winemaking approach in today's wines, specifically, the Barolo wines? Do you still use small oak barrels? Have you moved in a direction that is part modern/part traditional?
I still use the small oak barrels. However, I would not draw such a strict line between modern and traditional style, because I think that now there is not such a rigorous difference anymore, as at the time of my father. I think that the barrique has been useful for the Langhe in order to reach a more approachable Barolo, which could better meet the tastes of the consumers. During the years, then, the use of the big barrel returned in the region, but not in our winery.
… We must be connoisseurs of the tradition: if we want to innovate, we have to know the past and the tradition. We ourselves, at Rocche dei Manzoni, have evolved our own style. We have learned how to use in a proper way the barriques and now they are worked according to the specifications of our wines.
Can you explain your approach between the Barolo classico (a blend of many vineyards) and the single-vineyard cru Barolo, both in terms of viticulture and winemaking?
The approach to winemaking of the Barolo Classico and the single-vineyard Barolo is exactly the same. The only difference is that the classic Barolo is the result of a blend of the grapes from all the single vineyards of Nebbiolo for Barolo. It is not a fixed "recipe," because each year the quantity of grapes from the single vineyards is different.
Regarding Barolo cru (single vineyard), we work with big selections and different harvest times.
Note: This interview has been edited for clarity.
---
2013 Rocche dei Manzoni Barolo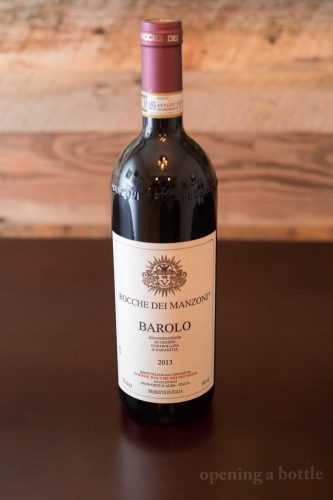 Barolo DOCG, Italy
Grapes: Nebbiolo (100%)
Alcohol: 14%
Ratings: ★★★★ 1/2 (out of five)
• Aromas, Flavor & Structure: ★★★★ 1/2
Food-friendliness: ★★★★ 1/4
Value: ★★★ 1/2
Tasting notes: Sourced from multiple vineyards in the municipality of Monforte d'Alba. Classic pale color with rub-orange tinge along the edge. Aromas brought to mind smashed raspberries, roses and violets, truffles, and eventually black licorice. Noticeable freshness to the fruit which is often buried under layers of tannin in young Barolo. Tannins are very tightly wound on the palate, and the wine certainly needs some time in bottle to mature. Much improved after recorking and savoring on a second day: juicier, more urgent and fresh.
Suggested for: Smoked meats, salami and aged Piave cheese, as well as any red meats. Decant at least four hours before serving to allow aeration and for the aromas to become fully fledged, or age another four to 10 years.
---
2012 Rocche dei Manzoni Bricco San Pietro "Vigna d'la Roul" Barolo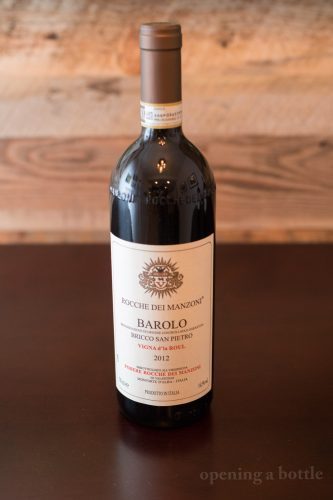 Barolo DOCG, Italy
Grapes: Nebbiolo (100%)
Alcohol: 14%
Ratings: ★★★★ (out of five)
• Aromas, Flavor & Structure: ★★★★
Food-friendliness: ★★★★
Value: ★★★
Tasting notes: Sourced from the Bricco San Pietro cru of Barolo — specifically a parcel called Vigna d'la Roul — in the municipality of Monforte d'Alba, where the clay-limestone soil contributes to increased structure in the wines. This is a massive Barolo that needs a lot more time in bottle to fully come around. Aggressively aromatic, recalling decadent amounts of cherry, rose, tar and tobacco. On the palate, the wine is revved up and eager — tannins are harsh at this time, but will mellow with ample aging. A lovely bitter edge to the finish.
Suggested for: If you want to bust into it now, decant for at least six hours before serving and pair it with something sturdy, such as lamb chops or braised beef. Or age for another six to 20 years.
---
Note: All three wines sampled for this story were provided as samples by Rocche dei Manzoni (only two are profiled). Learn more about our editorial policy.