6
min read
Near the city of Saumur, France, you'll find the highest concentration of troglodyte dwellings in the Loire Valley. Dug into the soft tuffeau that resides just below the topsoil, many of these cave homes are the result of quarries used to mine the building blocks of the area's famous château. While tourists to the area have their eyes fixated on these decadent castles, the troglodytes offer a hidden appeal that's literally just below the surface: converted inns, restaurants, art galleries, and in many cases, wine cellars.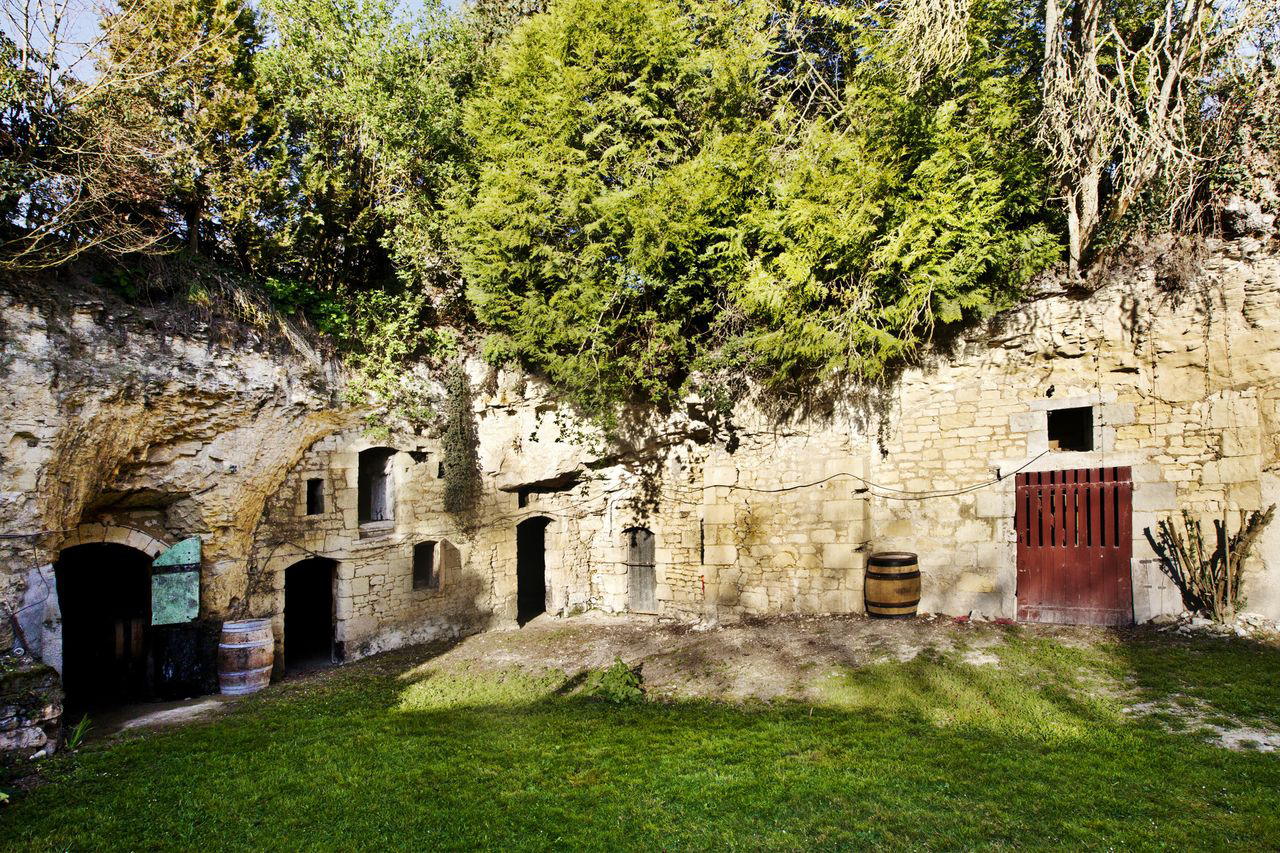 I bring all of this up because of Clau de Nell, an excellent producer of Cabernet Franc (and soon, Chenin Blanc) that is based in Anjou, near Saumur. Like many in the area, their wine caves are actually caves, but not the dank and dark cellars you would normally picture. The tuffeau stone is light in color, allowing for easy illumination of the cave's interior, and the entrances to these caverns look more like an ancient village's storefront, rather than the entry to some subterranean dungeon.
The troglodyte caves are one of many romantic visions of the Loire River and its surrounding communities, but do they have any bearing on the outcome of the wine? After all, a cave is a cave. The consistent temperature and humidity — regardless of what it looks like — simply means the winemaker has a natural place to control the wine's fermentation.
But there's the rub: when you can control variables naturally, wine usually reveals more of its character. Which, I suppose, is why biodynamics is so appealing.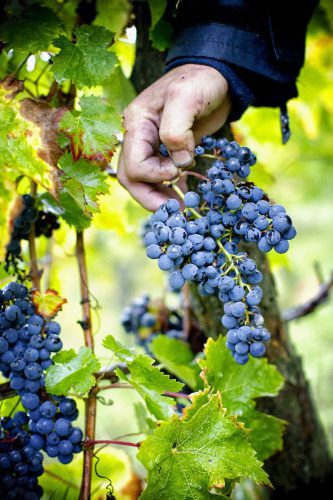 Clau de Nell is a biodynamic estate, meaning they follow the esoteric agricultural concepts of Rudolf Steiner, a man who relentlessly tried to connect the ways of science with the spiritual realm — and along the way, cultivated a whole new way to practice agriculture. It's an exhaustive method (too exhaustive to explain here, so I'll just link to Wikipedia) that dates back to the 1920s. Essentially, its a merging of organic, mystical and spiritual practices whereby the vineyard is viewed as an interconnected system of nature, and should be farmed as such. Going well beyond mere organic practices, biodynamic winemaking calls for certain tasks to be done in accordance with lunar cycles … and there is the occasional cow horn filled with cow manure that is buried in the soil over winter only to be dug up and mixed into water to be sprayed on soil in the spring. (Things get really wacky when you read about ground-up quartz, stag's bladders, stinging nettles and the skulls of farm animals … but like I said, I'll just link to Wikipedia).
I've never felt the need to understand, let alone embrace, biodynamic practices in a wine. At least, not as an everyday wine drinker. But while reading up on Clau de Nell's wine, I grew somewhat intrigued with it when I read a tribute by Tim Atkin to Clau de Nell's celebrated proprietor (and biodynamic evangelist) Anne Claude-Leflaive, who remarked:
"If you smell the soil in a biodynamic vineyard, it's rich, it's wonderful, it's full of life. When people call me a madwoman for believing in biodynamics, it's because they haven't experienced this."
Fair enough. If the biodynamic practices make the vineyard smell more like a living, breathing ecosystem, then surely it will have some benefit on the fruit, right? (I guess if nothing else, it sounds like a nice place to work).
Anne Claude-Leflaive passed away earlier this year at the age of 59. A well-known and respected Burgundian winemaker who took over Domaine Leflaive from her father in 1993, she was at the forefront of bringing biodynamic practices to Burgundy. And whether biodynamics is responsible or not, the estate flourished. Today, Domaine Leflaive is frequently regarded as one of the world's best producers of white wine, with their Grand Cru bottlings easily fetching $5,000 (in other words, I'll never get to drink them).
But when she purchased Clau de Nell in 2008 with Christian Jacques, their aim was not to sell $5,000 Loire reds — it was simply to turn around a neglected Loire estate and see what it could do. Judging by the two bottles I recently had (both 1% the price of the Domaine Leflaive Grand Cru Montrachet), there is a wonderfully distinctive and natural quality to them.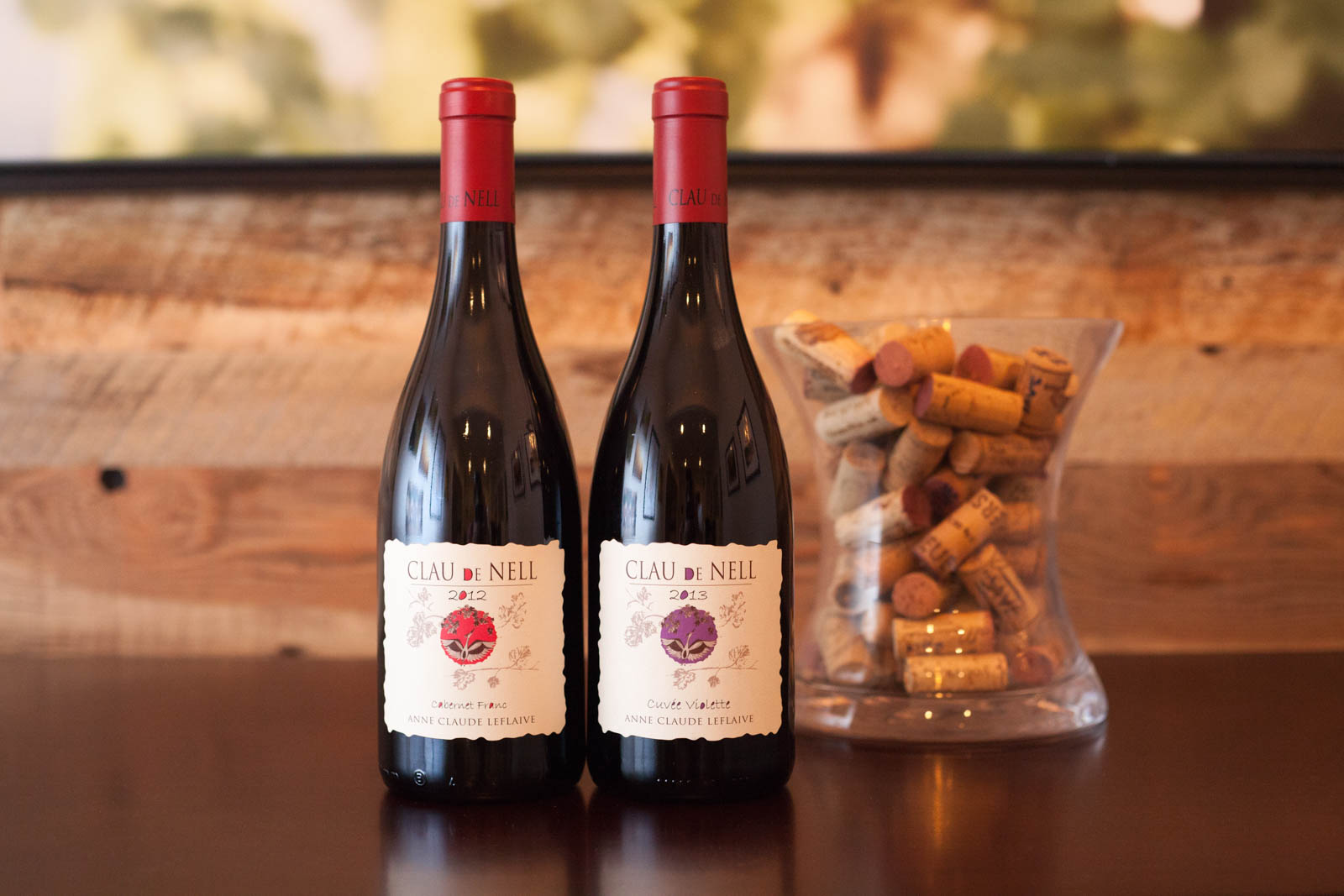 Their Cabernet Franc is a robust and mineral-driven version; among the most potent Loire reds I've sampled. It presented a wave of aromas that recalled the outdoors — wet rocks, musk, wood — and while a layer of purple fruit aromas was initially masked, it eventually revealed itself and invited one sip after another.
Even better is the Cuvée Violette, which is a 60/40 split of Cabernet Franc and Cabernet Sauvignon. Because of this blend, it had a bit less personality and purity to its aromas, but it was more delicious and drinkable, offering wonderful harvest notes that match autumn and winter cuisine. We served it with our Thanksgiving turkey and it was widely loved at the table.
So could I tell if either of these wines was made with biodynamic practices? Of course not. But given the lengths winemakers have to go to create and manage biodynamic vineyards, I have to trust their judgment. It's not something you do because its trendy — it's a lot of extra work. I imagine you only do it because you believe in its results.
As for the time these wines spent sealed tight in oak barrels lodged deep inside a troglodyte cave? I couldn't taste that either, obviously, but truthfully, whether your nose or palate can detect them is beside the point. It only matters to the part of your brain that loves a good story.
Take away the story behind a wine and its just a drink. And where's the fun in that?
2012 Clau de Nell Cabernet Franc Anjou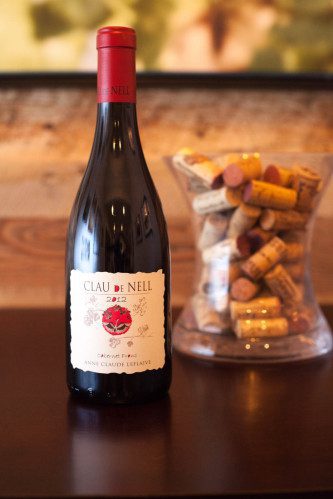 Anjou, France
Grapes: Cabernet Franc (100%)
Alcohol: 12%
Ratings: ★★★★ (out of five)
• Aromas, Taste & Structure: ★★★★
Food Friendliness: ★★★★
• Value: ★★★
Tasting notes: A pure and rounded expression of Loire Cabernet Franc. Dark, inky purple in color, it offers poignant aromas that almost singe the back of the nose. Recalls wet stones, musk, oak and black licorice before revealing a very even layer blueberries, cherries, violets and leather. The structure of the wine reminds me (oddly enough) of a Chianti Classico, with a similar drying, oaky finish.
Recommended for: Would pair beautifully with duck, roasted pork or lamb, but I feel it is best enjoyed with a rich cheese plate.
2013 Clau de Nell Cuvée Violette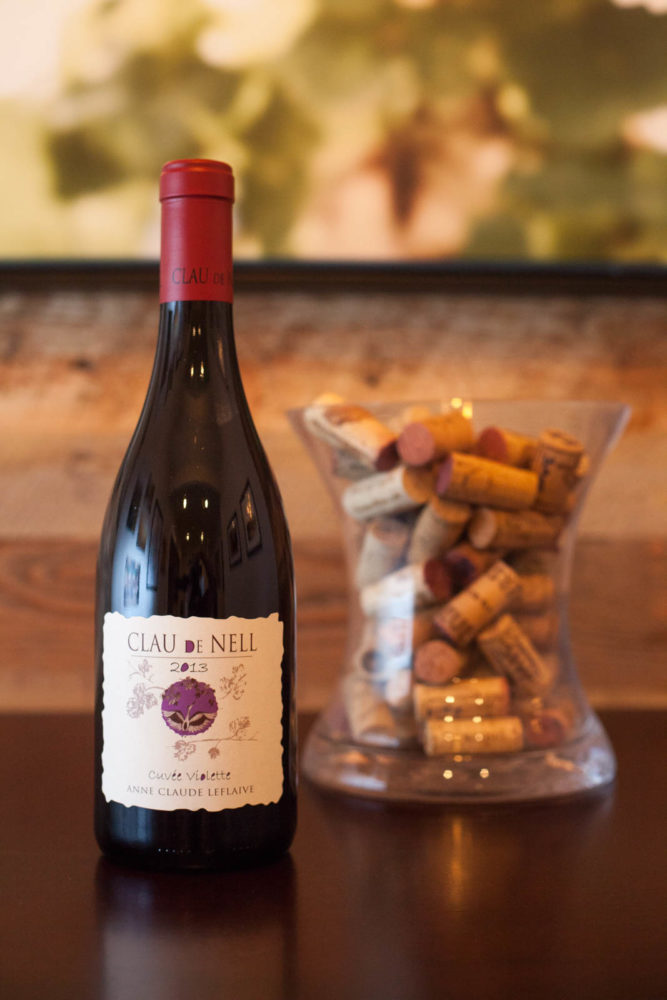 Anjou, France
Grapes: Cabernet Franc (60%) and Cabernet Sauvignon (40%)
Alcohol: 12%
Ratings: ★★★★ 1/2 (out of five)
• Aromas, Taste & Structure: ★★★★ 1/2
Food Friendliness: ★★★★ 1/2
• Value: ★★★ 1/2
Tasting notes: A beautiful example of Cabernet Franc and Cabernet Sauvignon doing what they do best. This deceptively delicate and fruity wine simultaneously presents cranberries and bell pepper (hello, Franc) as well as cedar and raspberry juiciness (hello, Sauvignon). The finish is drying but well rounded, with a trace of rosehips on the nose. Wonderfully low in alcohol, and a great wine for experimental pairings.
Recommended for: Holiday dinners. We served this at our belated Thanksgiving celebration with family, and it partnered well with darker cuts of turkey, herb-laden stuffing and even cranberry sauce. But I would imagine that it would nicely complement Christmas dinner roasts as well.
Note: Clau de Nell samples were provided by Wilson Daniels. Read more about our editorial policy.