4
min read
Why do we buy the wine we buy? What are our motivations in selecting this bottle instead of that bottle?
Sometimes its an informed decision, based on past experience or self-education. Other times, we judge a book by its cover — yep, even the biggest wine snobs occasionally buy wine because we like the look of the label.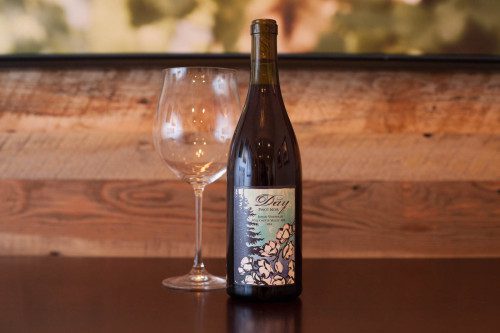 Such was the case with a bottle of Day Wines Pinot Noir from the Johan Vineyard near Salem, Oregon. I bought the wine because they share my last name. (I know: dumb, isn't it?)
But the wine had several other things going for it — Oregon Pinot Noir, good price — and I verified the purchase with a little research ahead of time. As it turns out, Day Wines is one of the more buzzed-about wines coming out of the dynamic scene in Oregon.
A Versatile Up-and-Coming Winemaker
As I noted in my profile on Leah Jørgensen's "Tour Rain" blend a few weeks ago, several Oregon winemakers are turning their attention toward varietals such as Cabernet Franc and Gamay. Brianne Day is one such winemaker, but instead of Loire-style grapes, she has gone more big and bold with a Syrah-Viognier blend (hello Côte-Rôtie), a Tannat (hello Southwestern France), and a Malvasia sparkling wine, sourcing grapes from all over Oregon to make these wines.
Incredibly, Day's first vintage was only in 2013 (and it was a Pinot Noir). Since then, she's been so successful that she's added an entire fleet of wines, nine in total (at least by my count … her website hasn't caught up with her success), and by most estimates, she's one of Oregon's rising stars. A fortuitous encounter with some out-of-state wine lovers — who would become investors in her business — spurred some of the growth as well.
With an upcoming trip to Oregon in the works, I opted to buy one of her bottles of single-vineyard Pinot Noir — from the Johan Vineyard west of Salem. At $25, it was also offering to buck another trend — that you need at least $35 to find a compelling, single-vineyard Oregon Pinot.
And compelling, this wine is.
The grapes are sourced from a plot at Johan Vineyards near Salem, which is a large vineyard with a ton of variation in terms of soil, slope and drainage. Here — unlike the more famous regions of McMinnville, Dundee and Yamhill-Carlton — the vineyards are cooled by a breeze that rolls in off the Pacific Ocean through the Van Duzer Corridor, a wide cut in the Coast Mountains to the west. Cooling air suspends the ripening in the late afternoon and evening, which helps preserve acidity within the individual berries, especially in summer.
Brianne likes how significantly the temperatures drop at this vineyard. "I think its (also) the direction that Johan faces the (Van Duzer Corridor)," she told me when I contacted her. "It is my coolest site."
And to better show off the vineyard's uniqueness, she bottles a mix of clones — genetic variations of Pinot Noir. "I try to get as many of them as possible, hoping for each clone to communicate something different about the site, which I view as many voices singing the same song."
And given the wine's complexity, it might require a second serving to hear all of the notes.
2014 Day Wines Johan Vineyard Pinot Noir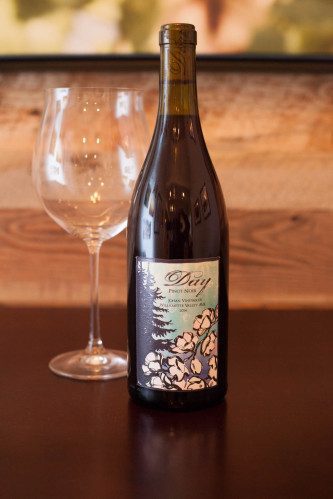 Willamette Valley, Oregon
Grapes: Pinot Noir (100%)
Alcohol: 13%
Rating: ★★★★ 1/2 (out of five)
• Aromas, Palate & Structure: ★★★★ 1/2
Food-friendliness: ★★★★ 1/2
• Value: ★★★★
Tasting notes: An utterly fantastic Pinot Noir that keeps conjuring one thought: it tastes like nature. A wholesome wine with a great deal of purity in its aromas, flavors and textures. Light but vibrant ruby color. On the nose, expresses notes that recall tart cranberry and sweet strawberry in harmony, as well as rosehips and hibiscus. Sharp acidity and a pronounced mineral note on the finish. Zingy.
Recommended for: We paired it with sautéed chicken thighs in a carrot-sherry sauce, served over polenta. But the usual Pinot Noir pairings or robust fish, poultry and pork apply here.