Bénédicte et Stéphane Tissot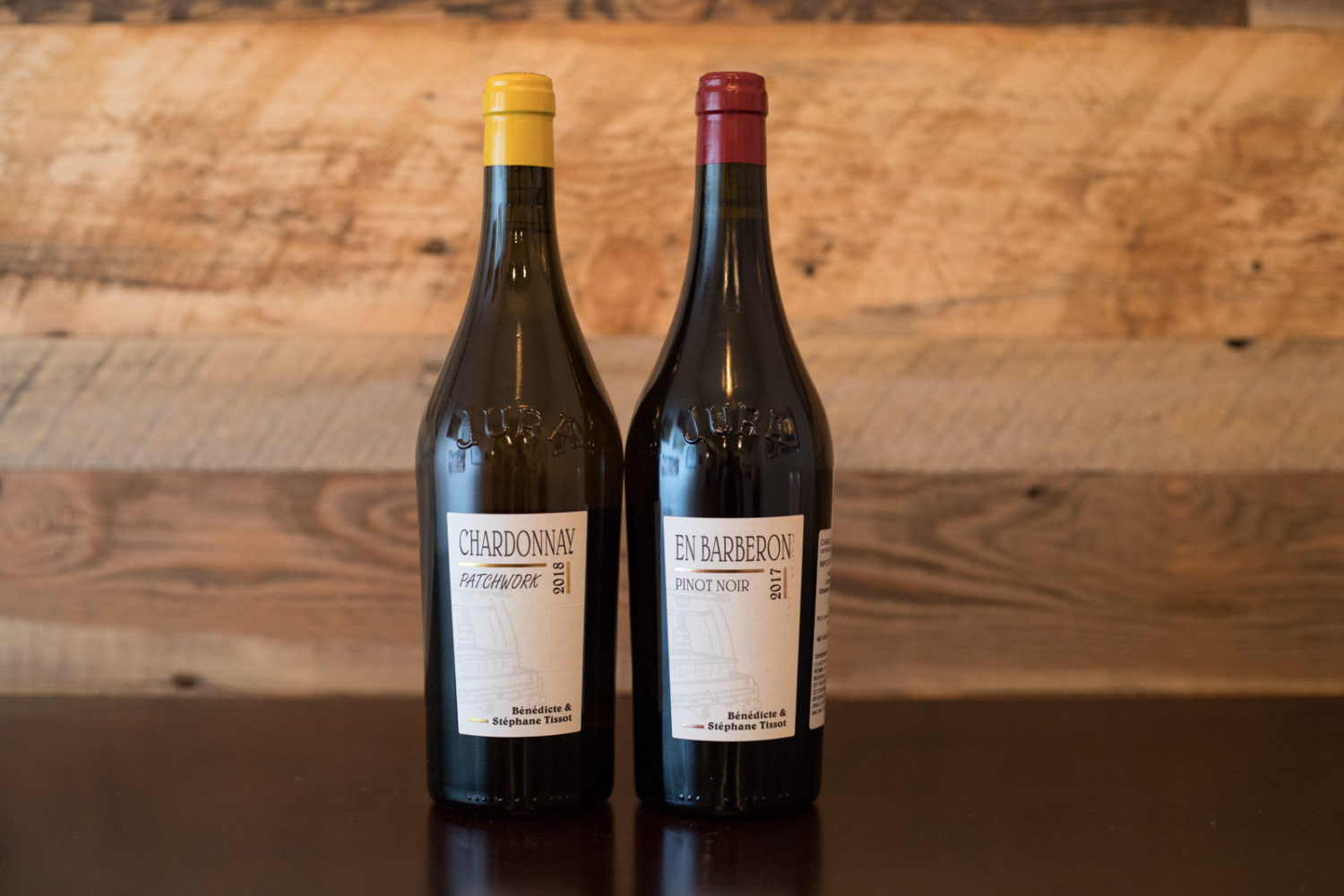 Why Tissot is Essential
Full disclosure: of France's many wine regions, the Jura has most consistently perplexed me. With their broad-shouldered bottles and traditionally made wines, I have frequently found myself writing down more question marks than periods in my tasting notes. The wines of the Jura can strike the palate like an odd bolt of lightning, or they can smother it in a fog of confusion. However, while challenging — and sometimes downright off-putting — the Jura can be magical. I know this because I keep coming back to Bénédicte et Stéphane Tissot.
Rather than showcase technique, their wines showcase nature's gifts. Instead of fumbling for context, they elevate anything you put to them. And if you are wondering whether the Jura's wines — Chardonnay in particular — can be an attractive, more affordable alternative to increasingly unattainable white Burgundy wines, this husband and wife tandem emphatically say "oui."
Montigny-lès-Arsures, Jura
Grapes: Savagnin, Chardonnay, Pinot Noir
Appellations/Cru: Arbois AOC, Côtes du Jura AOC
American Importer: Old World Imports, Bourget Imports
Originally listed: March 2021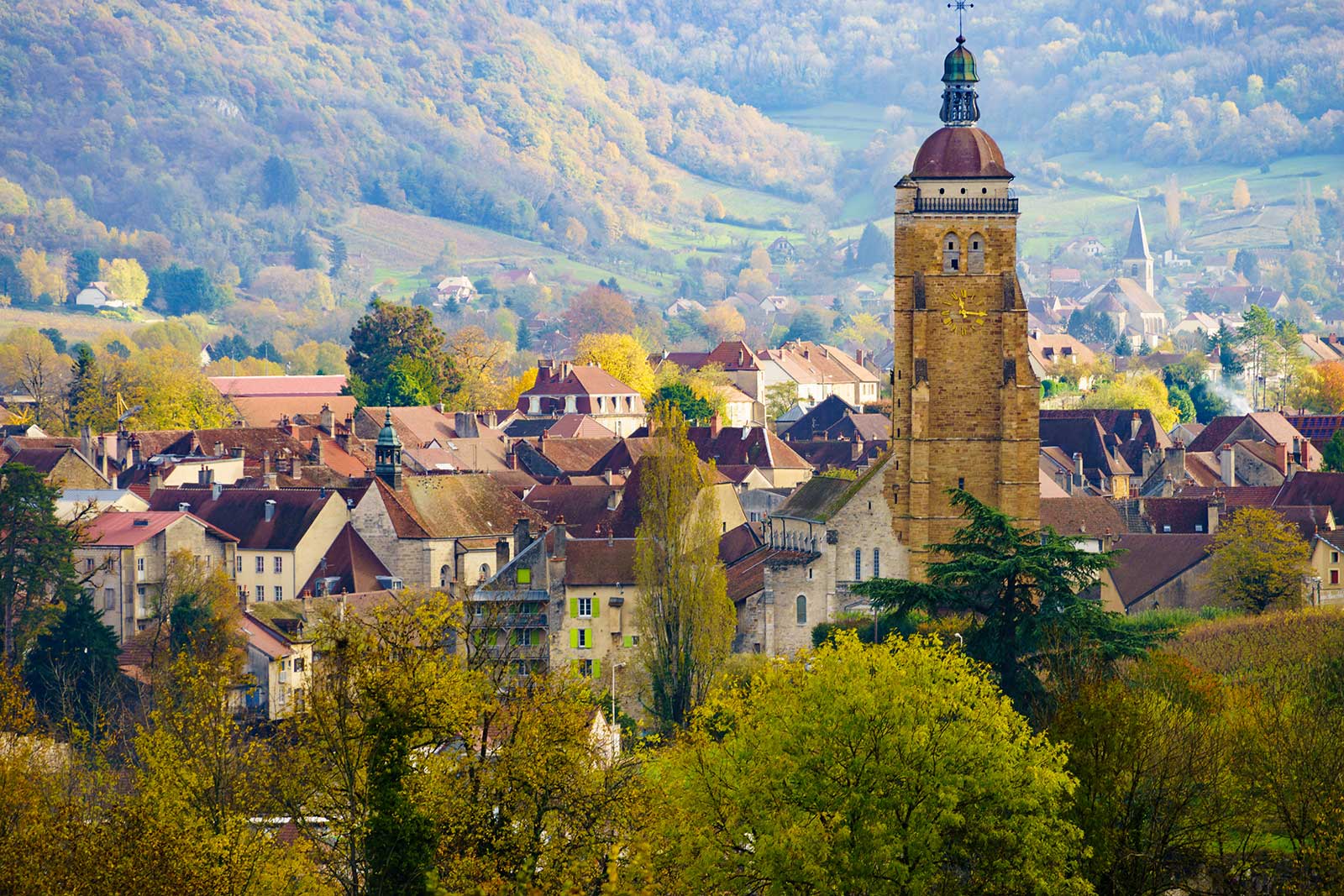 Wines to Seek Out
There is a lot of terrain, texture and sensation to explore with Bénédicte et Stéphane Tissot's wines, and I will admit that they need repeat tastings to fully appreciate. The winery is certified biodynamic through Demeter, and the style for white wines is centered on reduction rather than oxidation (in other words, keeping the wines away from oxygen exposure, which is not a given in the Jura). They also make a lot of different wines: various single-vineyard Chardonnay, Savagnin, Pinot Noir, Trousseau, Poulsard, the oxidative (and highly coveted) Vin Juane and even sparkling wine.
For me, the following three wines stand out.
Bénédicte et Stéphane Tissot Crémant du Jura
My neighborhood is blessed with one of my city's most compelling restaurants, a "gastropub" where the wine list is always on point, and the seasonal dishes have been mostly ripped from the chef's private garden. In this context, Tissot's Crémant du Jura makes perfect sense as a mainstay on their by-the-glass menu. We order it all the time. It's precise but not fussy, and as toasty as the restaurant's ambiance. Outside this context, I've also given it as a birthday or anniversary gift to friends who don't collect wine. It's a tremendous value, and it usually blows them away.
Bénédicte et Stéphane Tissot "Patchwork" Arbois Chardonnay
This Chardonnay is wild. I love its plentiful surprises. Made from a mixture of clay and limestone parcels (thus the English vanity name for the wine), this wine wants to be all things to all people, and it very nearly achieves that. Want richness? Complexity? Focus? Freshness? Check, check, check, check. The aromas morph from tropical to savory, zesty to toasted, and on the palate it twists and turns and broadens out on the finish. It won't exhaust your palate or lose the narrative, and given its price tag (roughly $35-$40 depending on vintage), it punches well above its weight class.
Bénédicte et Stéphane Tissot "En Barberon" Côtes du Jura Pinot Noir
The "En Barberon" Pinot Noir demonstrates Stéphane's measured winemaking very well. It manages to be sprightly and playful, yet fascinating — and with great depth — at the same time. Dark raspberries, musk, creme brûlée and spearmint-like tones mark its place.