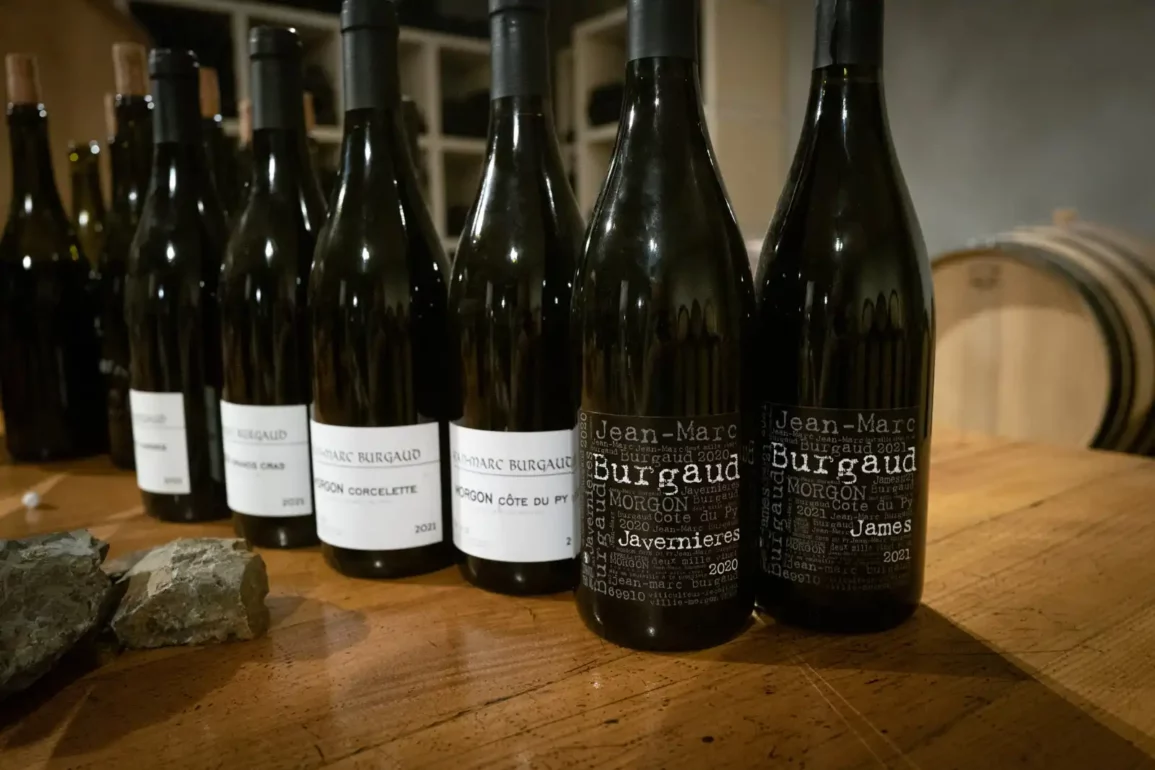 Why
Jean-Marc Burgaud

is Essential

Say the word "Morgon" to a wine professional and within an instant they'll think of the Côte du Py vineyard, a hulking flat-topped hill covered with old vines and crumbly blue granite. For years, the likes of Foillard, Lapierre or Breton have dazzled wine drinkers with the Côte du Py's meaty rendition of Gamay. But Jean-Marc Burgaud has deserved a share of that spotlight as well, and his wines are significantly more affordable. In fact, for a real in-depth look at Morgon's diversity of terroir, it is hard to beat Burgaud's offerings from a quartet of climats, each with their own terroir: Côte du Py, Les Charmes, Grands Cras and Corcelette. Working with vines ranging in age from 65 to 90 years old, Burgaud sees himself as merely a shepherd of what these grapes have to say.

"My philosophy about winemaking is to produce typical wines from the origin in only one style of winemaking," he told me during a visit last summer. (Keep in mind that from a French winemaker, "typical" is more often a synonym for "indicative of terroir" rather than "standard"). To that end, all but the lieu-dit Côte du Py wines named Javernieres and James are made in the same manner. He utilizes 100% whole-cluster fermentation on every one his wines, varying only the maceration length from vintage to vintage (that is, opting for a longer maceration in cooler years, shorter in warmer).

Naturally, that inclusion of the grape's stems lends a spiciness to the wine, but Burgaud has such a deft touch with this component that a tasting of his wines often feels more multidimensional than most. I found myself parsing the aromas, fruit, acidity and tannin components of his wines for clues about terroir, but also that spice note. What do the stems have to say about the Morgon climats of Le Charmes, Grands Cras, Corcelette and the Côte du Py? Burgaud spills their secrets with wines that are both immediately accessible yet capable of 10 years of aging.
Morgon, Beaujolais
Grapes: Gamay Noir
Appellations/Cru: Morgon AOC, Beaujolais-Village AOC
American Importer: Old World Imports (West), Regal Wine Imports (East)
Originally listed: June 2023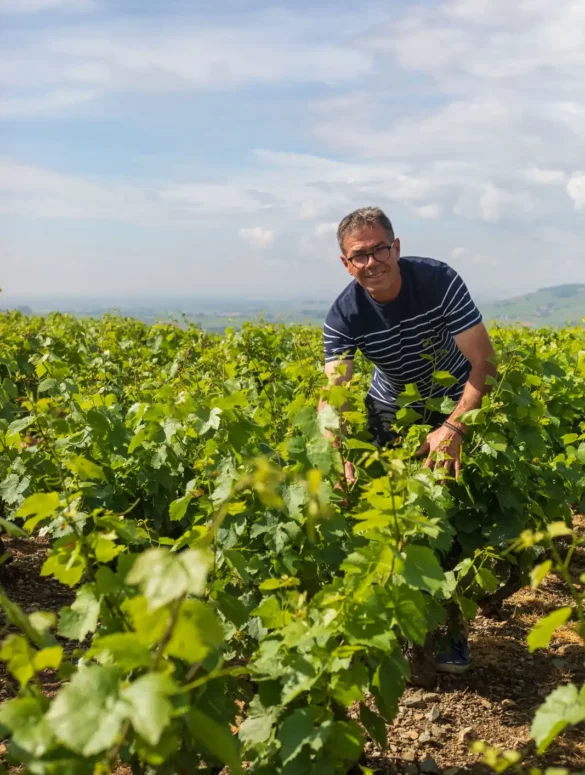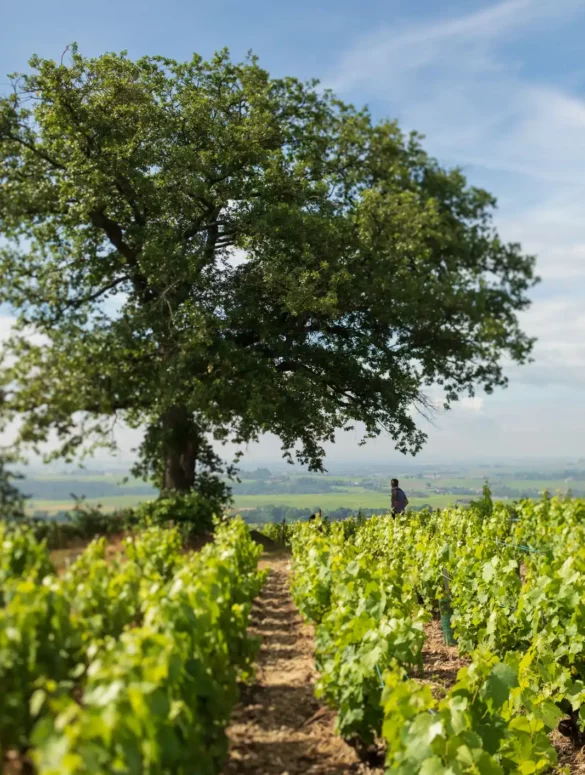 Wines to Seek Out
Most of Jean-Marc Burgaud's product mix is Morgon, largely considered the most structured Cru of Beaujolais. He also produces an amazing Beaujolais-Villages wine from Lantignié and a small production Régnié from the climat of Vallieres. These were the wines that stood out to me.
Jean-Marc Burgaud

Beaujolais Lantignié Village

We are all crazy about the 10 Cru, but this wine from Lantignié strongly suggests that Beaujolais-Village should not be overlooked. Sourced from his aunt's vineyard at a 12th century château, this precise, botanical-inflected Gamay is also a deeply personal wine for Burgaud.
Jean-Marc Burgaud Morgon Les Charmes
Les Charmes is the high ground in Morgon, and that elevation lends this wine a laser-like focus of acidity. But what hangs from that cord is distinctly Burgundian in tenor: cherries, rosehips, tea-like tannins and an overall elegance that will make you question why Philip the Bold had it out for Gamay in the 14th century. Burgaud's vines are very old in Les Charmes, dating back to 1933.
Jean-Marc Burgaud Morgon Grands Cras
A very different soil structure can be found in the climat of Grands Cras, along the southern edge of Morgon. Here, the soil is alluvial, limestone and clay laying on top of Morgon's famous blue granite, so the vine roots retain water a little differently. Whereas a taste of Les Charmes might have you looking north to Bourgogne, Grands Cras — at least in youth — might have you looking south to the Northern Rhône. It is a brooding wine with leathery touches, dark fruit and a savory streak that Syrah would be proud of. With a couple years of bottle age, it sheds the facade a bit and rings like a true Beaujolais Cru wine. A fascinating contrast, and it all comes down to that soil.
Jean-Marc Burgaud Morgon Corcelette
Planted in 1932, Burgaud's vines in the Corcelette climat produce his most aromatically enticing Morgon, a wine that is easily among my favorite from the region. Here, the hallmarks of stem-inclusion — suggestions of tea, spice, peppercorn — feel softer and more integrated, but the tannins, as a result, are also noticeably longer in the mouth. It is as though every element of the wine is holding back just a touch so as to keep the harmony.
Jean-Marc Burgaud Morgon Côte du Py
Alas, we come to the Côte du Py, the most famous vineyard in Morgon. When Burgaud walked with me across this flat-topped hill, he showed me how easily brittle the stones are, as well as the strange swirls of rusty iron amidst the blue granite. This is Beaujolais' oldest soil, and while it not proven, it seems that the presence of iron mixed with the soil's water retention properties creates a Gamay wine with more meatiness and savory traits. Because of Burgaud's approach in the winery, that line of flavor is clear and obvious, yet fully integrated and supportive of the raspberry-like tones and spice. This is an "a ha moment" wine if you want to know why the Côte du Py is so esteemed.
Jean-Marc Burgaud Morgon Côte du Py Javernieres
Burgaud has two microplots (lieu-dit) on the Côte du Py that are so specific, he makes a limited bottling of their expression. But he takes a different approach with them, opting for 12 month of used oak-barrel aging, just to soften the edges, and prints a different label to distinguish them from the lateral comparison of terroir found in the white label wines.
Javernieres comes from the east side of the Côte du Py, where there is more clay soil intermixed with the hill's famous blue granite, and perhaps more importantly, where the vines are shaded in the afternoon, during the hottest part of the day. On the nose, the wine seems more at ease than the climat-focused range of Morgon wines, with a rounder structure and more velvety texture on the palate.
Jean-Marc Burgaud Morgon Côte du Py James
Coming from the top of the Côte du Py (by the cross dedicated to Saint James), this wine sees the same élevage in the winery, but demonstrates a very different perspective. It maintains the hallmark elegance that Burgaud is so good at coaxing from his fruit, but it is far deeper, richer and more structured than anything else in the lineup. This is a hyper-focused terroir wine given its small quantities, but it adds an interesting stamp on the conversation about the Côte du Py, and Morgon as a whole.