4
min read
If you are a wine drinker and you care deeply about the story behind the wines you drink, I have some advice for you — get on Twitter.
It wasn't until I set up an account for my wine website — and stuck to following only wine accounts and tweeting only about wine — that Twitter's value came to the surface. I bring this up, because I may have just drank the year's best bottle of wine, and its partly because of Twitter.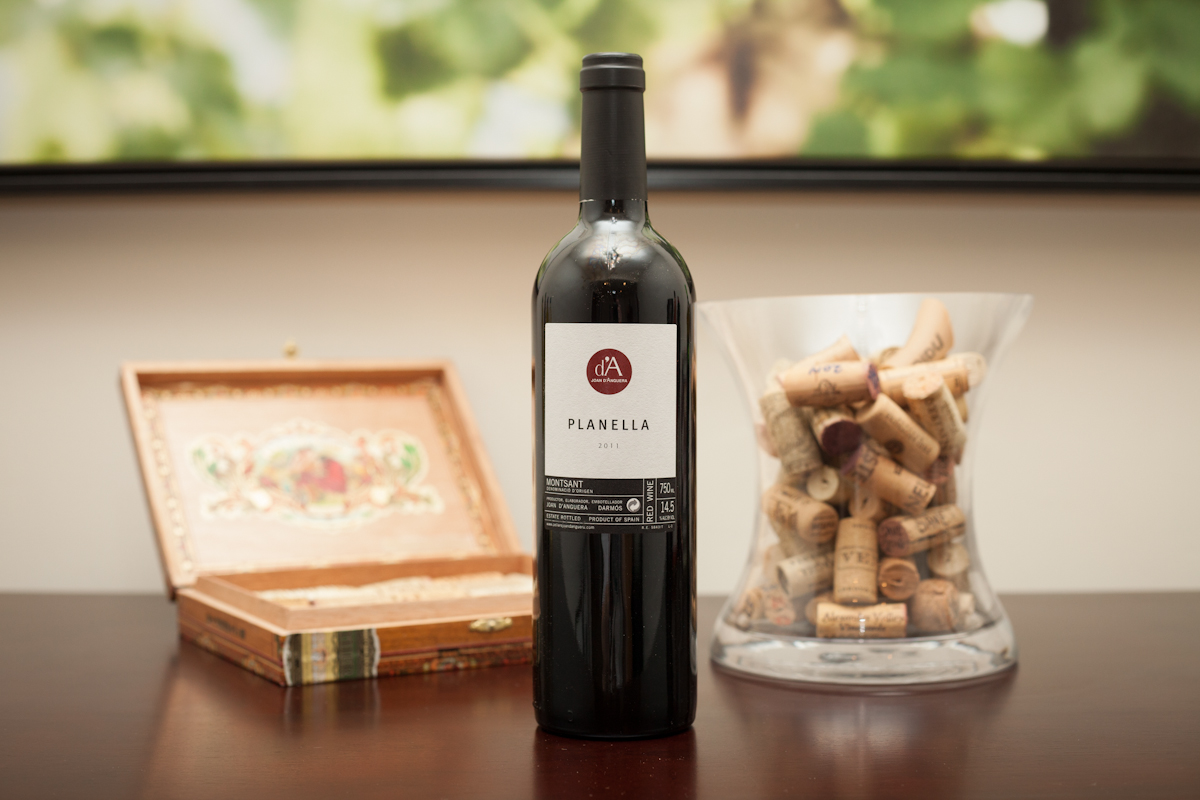 Last year, I wrote about Camins del Priorat by Alvaro Palacios, and a commenter named Miquel suggested I find a bottle of Nita Priorat and try that, too. His suggestion was fantastic, and soon we were following each other on Twitter. He offered up a few more ideas and one of them — "any wine by Joan d'Anguera" — lead me to his wine called Planella. We exchanged a few tweets over the weekend about the wine, and now the winemaker himself is in the loop. (He even provided the vineyard photos for this post. Estoy muy agradecido.)
This isn't meant to be a "gosh, isn't the Internet a lovely thing" kind of post, but it does underscore the fact that today's wine community is vast and global yet tightly knit, and more than willing to offer up tips, recommendations and background for those of us thirsty to learn more. So set-up an account and start following winemakers, wine writers and sommeliers. I'll put together a post of the best folks to follow in the coming weeks.
Now … On to the Wine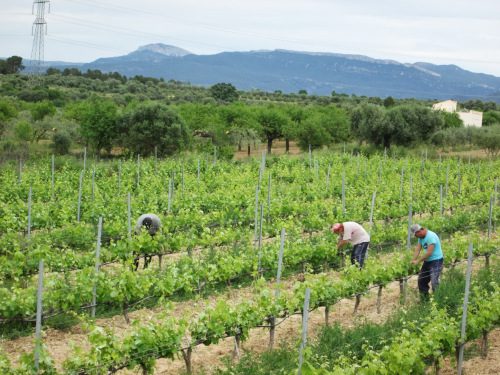 Planella comes from the Montsant DO appellation in Catalonia. If you look at a map of its boundaries, Montsant — with its granite, sandy soils — wraps itself around the black-slate island of Priorat.
The temptation is to call Montsant a cheaper alternative to Priorat — after all, most great wine regions have a nearby region that gets labeled in the same way — but from my tastings, Montsant is a wholly unique wine, much more comparable to other Grenache-focused regions in Spain and Southern France. In fact, I might prefer the Montsant-style, which is less concentrated and piercing. All the better for leisurely sipping and food pairing.
As with many winemakers in the area, Joan d'Anguera is a multi-generation family business. Josep d'Anguera, his father, was a pioneer in the area, the first to establish estate bottling and a proponent of Syrah's potential. Planella is rooted in Syrah, which makes up 45% of the blend and lends a deep purple color and plush texture to the wine. The remaining grapes in this blend, Carignan (45%) and Grenache (10%) add acidity, structure and a dash of red fruit.

What makes this wine exceptional is the volume. And by that, I don't mean that we drank a magnum of it. But sometimes when you are listening to an epic song in the car, you have to crank up the volume to really hear its component parts. Planella's aromas and flavors are loud and intense, yet the tannins and acidity are restrained and elegant so as to not interfere with any dishes being served alongside it. It's a nifty trick to find this in a wine, and as a result, its the first wine of 2015 to earn a five-star rating.
Bravo, Joan. Or maybe I should tweet "bravo" @JoandAnguera and see if we can find where his other wines are sold in the United States. This bottle is so good, I'll have to hunt the others down and review them, too.
2011 Joan d'Anguera Planella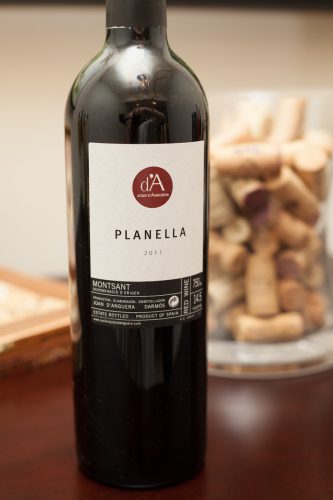 Montsant DO, Spain
Grapes: Syrah (45%), Carignan (45%), Grenache (10%)
Alcohol: 13%
Ratings: ★★★★★ (out of five)
• Profile: ★★★★★
• Food Friendliness: ★★★★★
• Value: ★★★★ 1/2
Tasting notes: With its blackish-purple color and massive aromas, Planella announces itself as a screaming good wine. The intoxicating aromas are a mixture of cherry, graphite, baking spices, mulberry and violet flower, but its the intensity of these aromas that make this wine such a stand out. Absolutely plush texture, with vivid flavors lingering on the palate and a touch of minerality, too. An upper echelon wine.
Recommended for: Dishes that incorporate dark olives, dried fruit and/or bundles of thyme. With its plush texture and dialed-down oak, this is a tremendous food wine that will improve complex, aromatic dishes.
---
Additional Reading