7
min read
Task: take Italy's most compelling red wine grape and distill it down into an easy-to-understand presentation that covers the gamut of its growing areas and summarizes its terroir sensitivity for 20 people, all of whom have varying degrees of obsession with wine — and do it all in 90 minutes.
That is what I willingly signed myself up for when I kicked off Opening a Bottle's new virtual tasting series two weeks ago. It was a blast and I can't wait for the next one. While we had a great deal of fun and engaged on a whole host of topics, it was a more ambitious task than I imagined. That's because the more I taste Nebbiolo, the more I discover it's complete lack of limitations.
And that's what makes it so damn compelling to me.
But allow me to back up a bit: I'm taking this publication prime time and raising revenue so as to expand the site's scope of editorial. I want to keep my eyes on my area of expertise — Italy and France — but steadily welcome in new, young, talented voices to the site to cover the areas I can't get to. Spain and Portugal later this year; California, Oregon and Washington soon; Germany and Austria and Greece someday …
To do that, I've launched my Virtual Tasting Series, and there seemed like no better place to start than a recruitment PSA for the Nebbiolo Fan Club.
Guests were given a private link to a Buyer's Guide to Nebbiolo, and had to source three different wines before the tasting. It was like a scavenger's hunt for wine lovers:
One Langhe Nebbiolo or Nebbiolo d'Alba;
One Valtellina or Alto Piemonte;
One Barolo or Barbaresco.
We had guests from New Hampshire, Tennessee and Colorado (where I am based), and the range of wines was as expansive as it was exciting: I saw Produttori del Barbaresco's Langhe Nebbiolo, Barbacàn's Söl Valtellina Superiore, Travaglini's Gattinara (the wonky bottle!) and so many bottles of Barolo and Barbaresco as to make me envious on my side of the Zoomscape.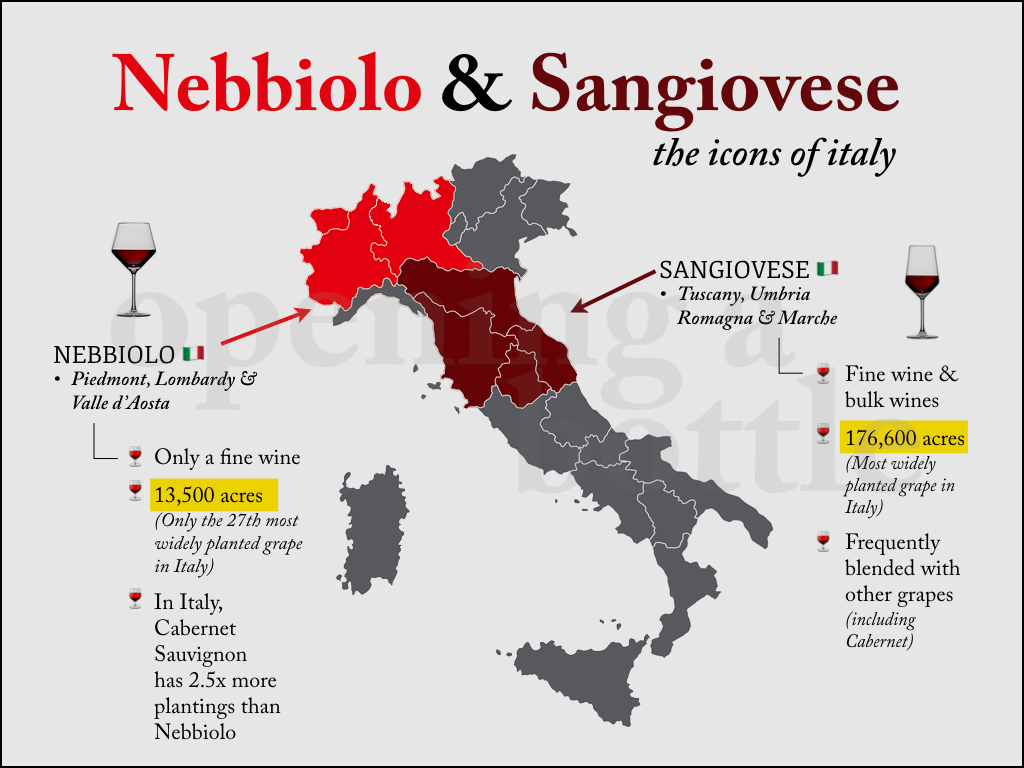 "The Barbaresco was insanely good and is a special-occasion choice," Melissa Laaspere of New Hampshire told me afterward, when she shared her impressions. "And the [Sforzato di] Valtellina appealed to me as both elegant and strong and it has a personality that separates it from the others, maybe a bit more dark fruit and more influenced by the mountain terrain. I would absolutely pair it with meaty short ribs."
Other guests noted that they had tried Barolo and Barbaresco before, but didn't realize the expansive scope of the grape. That it could be so light, and — dare we say it — easy to drink.
But we also spent a good chunk of time talking about visiting Piedmont and Lombardy as a tourist: What is the cuisine like? Where should one set up basecamp? Which wineries ought to be a priority? The desire to resume travel after COVID-19 is so strong.
For now, some notes on the Nebbiolo I tasted during our first session.
---
2016 Pelissero Langhe Nebbiolo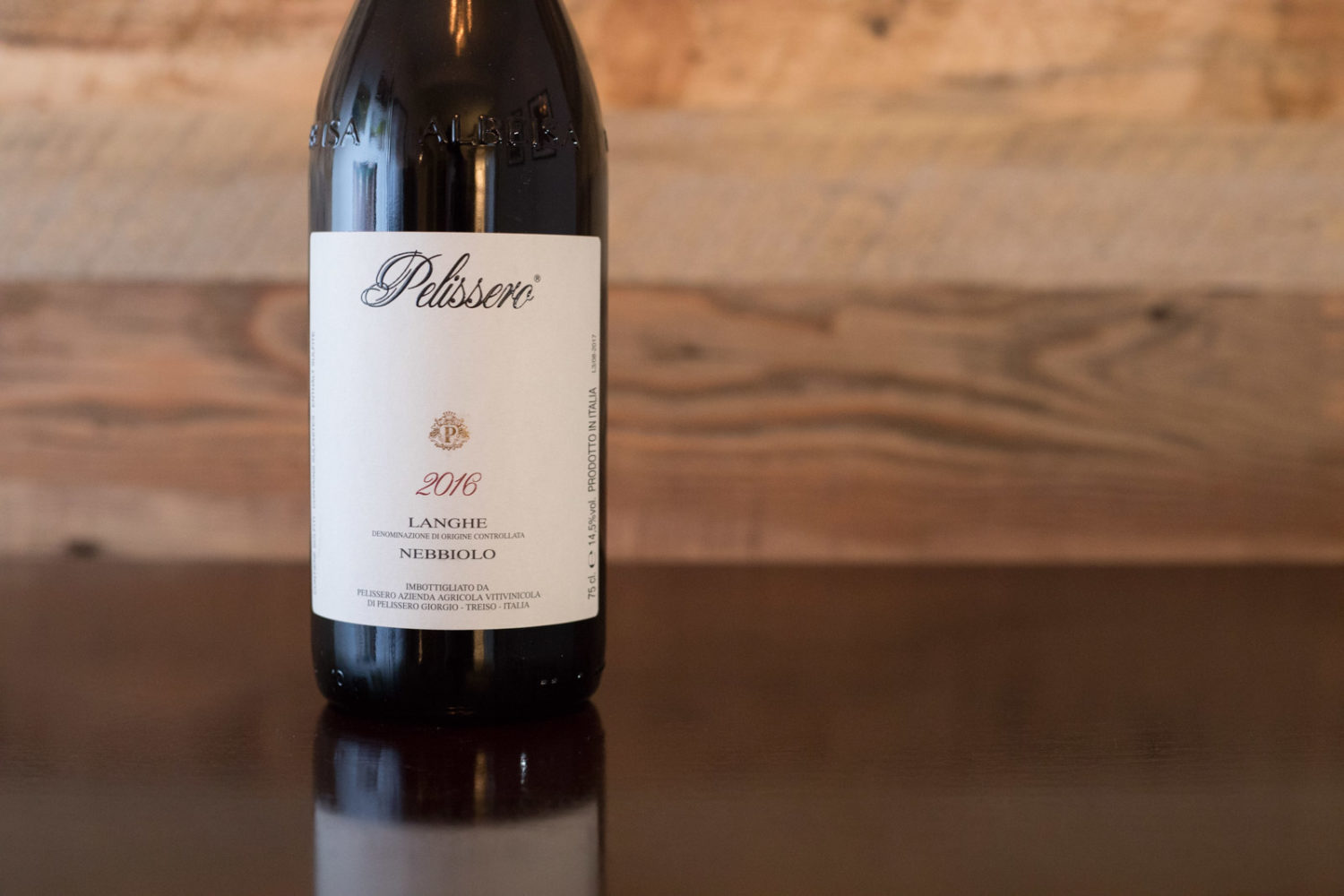 Langhe Nebbiolo represents the broadest category for this grape. In fact, I had to refresh my memory as to why there is a Nebbiolo d'Alba category as well, and what the differences are. In short: Langhe Nebbiolo must be 85% Nebbiolo, while Nebbiolo d'Alba must be 100% Nebbiolo. Of course, many Langhe Nebbiolo are 100% Nebbiolo, so perhaps that wrinkle isn't a vital detail. More importantly, Langhe Nebbiolo's borders cover a much larger area, and importantly, Nebbiolo d'Alba excludes Barolo and Barbaresco. So if a winemaker chooses to make a wine from younger Barolo or Barbaresco vines, it'll certainly get the Langhe Nebbiolo designation.
Which is what Pelissero has done with this wine. Made from "grapes that, according to the vintage, are not suitable for making Barbaresco," as they note on their website. In other words, their younger, more vigorous vines in the cru holdings of Barbaresco.
Pelissero's Langhe Nebbiolo has an eagerness to it's fruit and tannin, which in Barbaresco is more often waiting beneath the surface patiently. And the alcohol was a little higher and more assertive than I normally like in Nebbiolo. Aromas were strongly suggestive of ripe cherries, cinnamon, sesame seed and vanilla bean, which immediately had me thinking of Cantonese cuisine for a pairing. Another note: this is a Cabernet Sauvignon drinker's Nebbiolo. It has an assertiveness that Bordeaux/Napa seekers might appreciate.
Langhe Nebbiolo DOC (Piedmont)
Grapes: Nebbiolo (100%)
Alcohol: 14.5%
Opinion: ★★★★ 1/4 (out of five)
Food-friendliness: Selective
Value: Very Good
Click on the wine icons above to learn more
---
2017 Tenuta Scerscé Rosso di Valtellina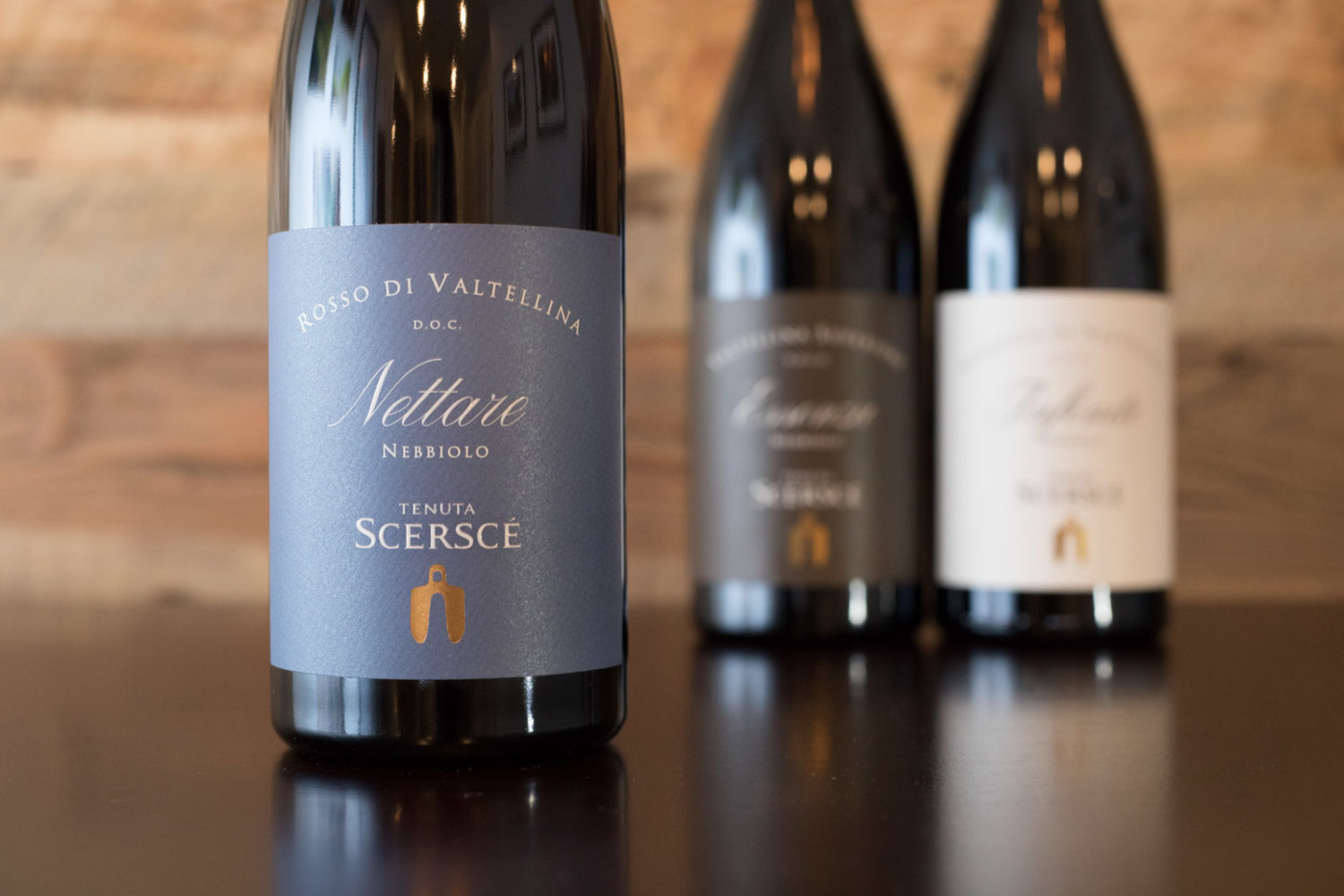 For the second wine in the class, I gave my reader's wide latitude to source their wines: anything from Alto Piemonte or Valtellina. Valle d'Aosta wines, while extraordinary and worthy of our attention, are just simply too hard to find to base a virtual tasting upon.
Of course, this presented a bit of a challenge for my presentation because both Alto Piemonte and Valtellina require quite a bit of explaining, and they have significant differences in the glass. Even then, I neglected to dive into Sforzato di Valtellina, and what did one guest have? Sforzato!
Initially, I tasted Sandro Fay's savory and complex 2016 "Ca' Morei" Valtellina Superiore Valgella (★★★★ 3/4) during the class. However, during a make-up session (yes, I did a second class for someone who couldn't make the first one) I turned to Tenuta Scerscé's 2017 Rosso di Valtellina. In many ways — with its freshness and lean, laser-like acidity — it offered a more obvious and dramatic contrast in style and terroir profile than Fay's "Ca' Morei" does. This is a wine that punches above its weight class, and could easily be mistaken for a Valtellina Superiore, a DOCG-level wine with more stringent aging requirements. Light- to medium-bodied with romantic tones of cherries, raspberries, resin and rose, it is the opposite of Pelissero's Langhe Nebbiolo: a Burgundy/Oregon Pinot Noir drinker's answer for a weeknight Nebbiolo.
I have to say that Tenuta Scerscé is an impressive winery. All of their wines have scored well with me. As for Sandro Fay's "Ca' Morei," it too is emblematic of the high degree of winemaking talent in Valtellina. Buy. These. Wines.
Rosso di Valtellina DOC (Lombardy)
Grapes: Nebbiolo (100%)
Alcohol: 13%
Opinion: ★★★★ 1/2 (out of five)
Food-friendliness: Impeccable
Value: Very Good
Click on the wine icons above to learn more
---
2015 Cantina del Pino Barbaresco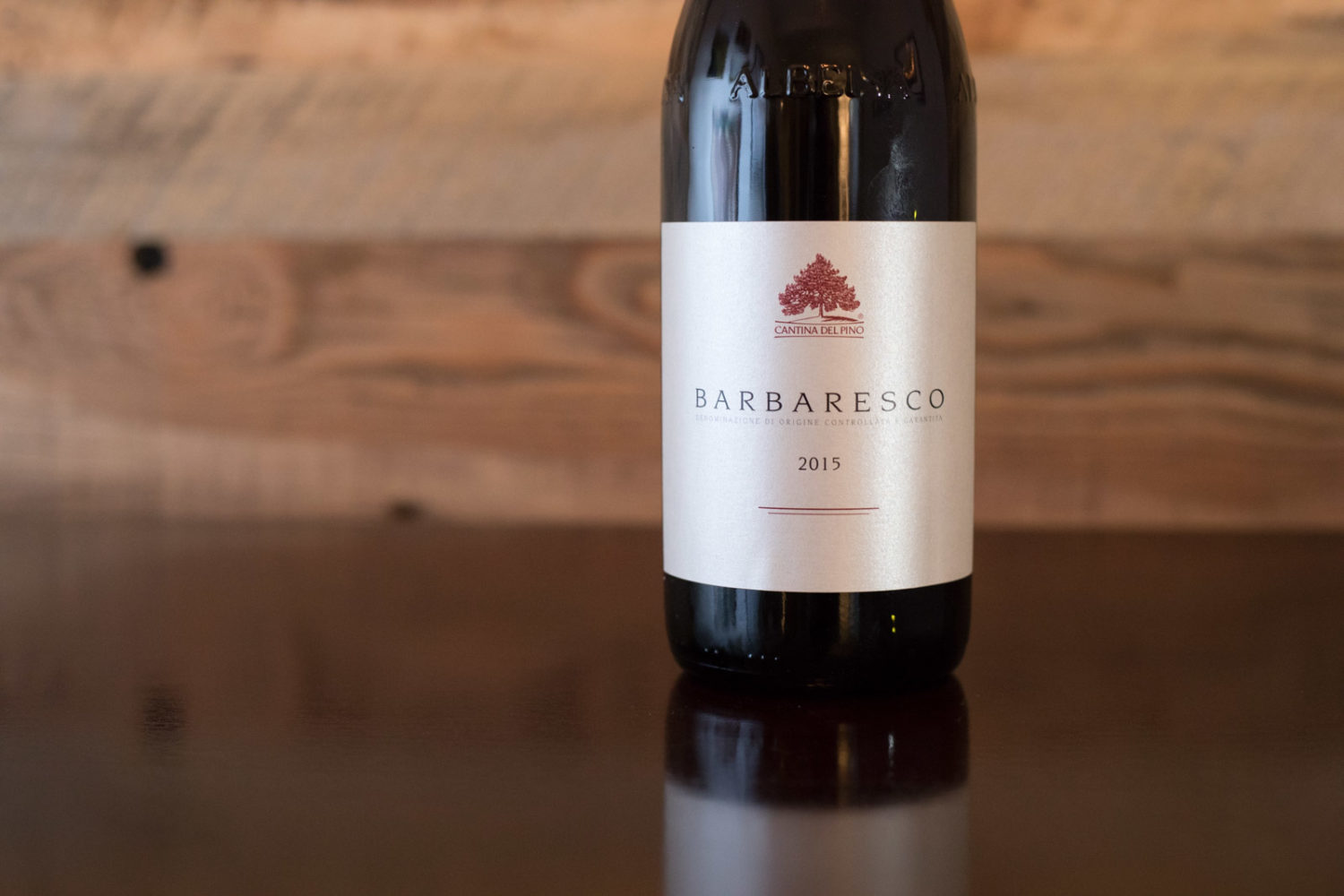 There is a tinge of sadness now in uncorking a bottle of Cantina del Pino's Barbaresco. Earlier this year, at just 51 years of age, winemaker Renato Vacca passed away after a year-long battle with cancer. This was at the height of Italy's worst days in the COVID-19 pandemic.
The Vacca family is Barbaresco royalty. Their surname is linked with the iconic Produttori del Barbaresco co-operative in two ways: Adriano (Renato's father) is one of the co-operative's founding members, and Renato's cousin, Aldo, is now its director. While Aldo has been a charismatic and well-spoken advocate for the appellation on the international stage, Renato and his family operation at Cantina del Pino, has been quietly making some of the area's most sterling Nebbiolo.
A month before his passing, I tasted with his wife Franca Miretti at the Slow Wine Tour stop in Denver. I had no way of knowing what she and Renato were going through, nor could we know what was to come. It is a chilling memory in hindsight.
The wines showed beautifully, and my friend Nico Hernandez — the General Manager of Colorado Beverage Company here in Denver — was so thrilled with the wines that Cantina del Pino became a regular fixture on his shop's shelves. And that's where I bought this bottle.
There is a bit of reticence to the 2015 Barbaresco, which is a blend of three vineyards. It is not yet sharing all of its thoughts and experiences on the palate, but what it is revealing is gorgeous. This is classic Nebbiolo, as nothing is askew to suggest unusual origins or unconventional methods. It just is, and I love it for that. The notes of cherry, blue flowers, black licorice and mushroom are assertive yet comforting. This is a Barbaresco to come home to.
While I barely met Franca, I wish her and the Vacca family brighter days ahead and an endless loving memory of Renato.
Barbaresco DOCG (Piedmont)
Grapes: Nebbiolo (100%)
Alcohol: 14%
Opinion: ★★★★ 3/4 (out of five)
Food-friendliness: Versatile
Value: Exceptional
Click on the wine icons above to learn more
---
Note: The Rosso di Valtellina from Tenuta Scerscé was provided as a sample by their importer. Learn more about my editorial policy.