8
min read
At his American importing company, they called him "The Druid" — a soft-spoken, introspective man whose passion for art, architecture and design carried over to his farming.
"Roberto Felluga was a student," recalled his close friend, Brian Larky, who has imported Roberto's wines for more than 30 years. "He was very curious and very thoughtful … not flamboyant at all, but rather quiet. 'The Druid' would be there with his long hair — which he had for a long time — and he would have all kinds of questions. But he was also a person that the wineries [in Collio] would go to. He was always the leader of that group. He was never just a participant."
Known for his white blends, his reserve Sauvignon Blanc and a Cabernet Franc to rival the world's greats, Roberto Felluga was among the most respected winemakers in Friuli, Italy. Last November, he passed away after a battle with cancer. He was 63 years old. Among those who carry his torch at the two wineries he helmed — Marco Felluga and Russiz Superiore — are his father, Marco, and his daughter, Illaria.
"Roberto Felluga was a really lovely guy," said Kerin O'Keefe, the Italian Wine Editor at Wine Enthusiast. "He was such a gentleman. You know we always say — and I know it sounds trite — but there really is something of the producer in the wine, and he was vibrant and elegant, and it came across in his wines as well. Collio lost a really wonderful producer."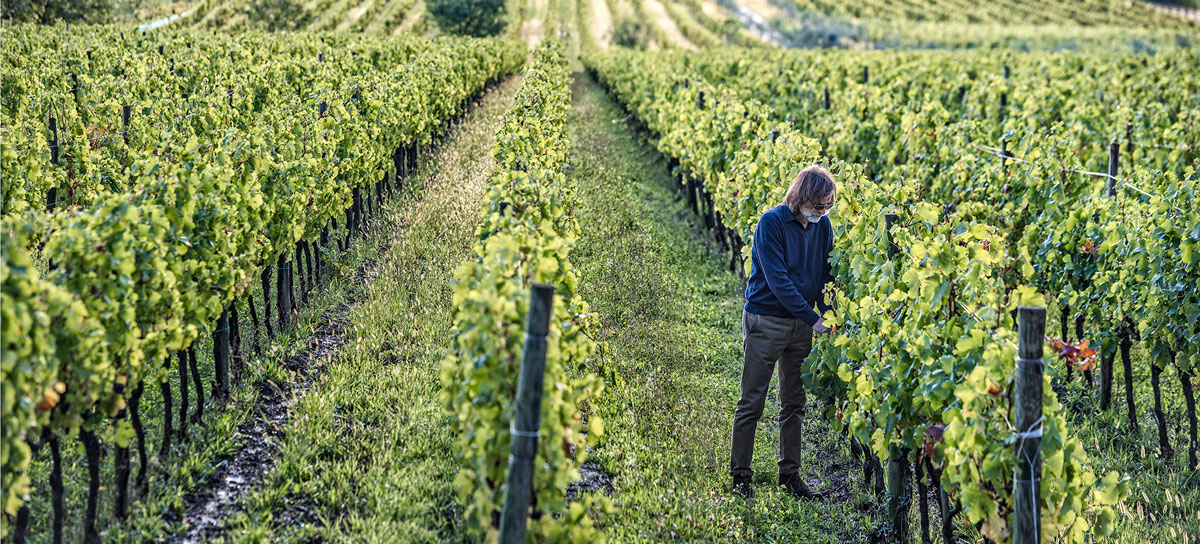 One of Friuli's Most Important Wine Families
Few people have immersed themselves as deeply into Friulian wine and culture as Bobby Stuckey, a Master Sommelier whose restaurant in Boulder, Colorado — called Frasca — has been an ode to Friulian cuisine and wine for nearly 18 years. He fondly recalled his first encounter with Roberto Felluga, during one of his earlier visits to Friuli, in which Roberto casually invited Bobby to join the Felluga company Christmas party at the winery that evening. "It's what I like to call the vortex," Stuckey said, referring to the inevitable way that Italian hospitality leads well into the night.
"His wines were always a major piece of Americans discovering Friuli."

Bobby Stuckey, MS
For Stuckey, Roberto wasn't just a door-opener that night: it was his legacy as a winemaker stateside as well. "His wines were always a major piece of Americans discovering Friuli."
In the 1960s and '70s, Roberto's father and uncle — Marco and Livio Felluga, as well as Silvio Jermann and Mario Schiopetto — led a movement that "ushered Friulian wine into the modern world," as Stuckey succinctly put it. Before that generation of winemakers, Friulian white wines — like most in Italy — were fairly rustic. But the Felluga brothers were among the first to bring more thoughtful winemaking practices, such as temperature-controlled fermentation, into the wineries of Friuli. Today, Friuli-Venezia Giulia produces some of the world's finest, most age-worthy white wines from local varieties like Friulano and Ribolla Gialla, as well as Pinot Grigio and Sauvignon Blanc.
Independently, Marco and Livio set up different estates: Marco in the Collio and Livio in the Rosazzo foothills. In 1967, Marco would expand his operations by purchasing Russiz Superiore, knowing that the prime location was ideal for fine wines. By the 1990s, Marco was ready to gradually hand operations over to his son, Roberto, who ushered in further refinements and sought to expand their wine's markets internationally. Roberto would also serve a tenure as vice-president of the Consorzio Tutela Vini Collio.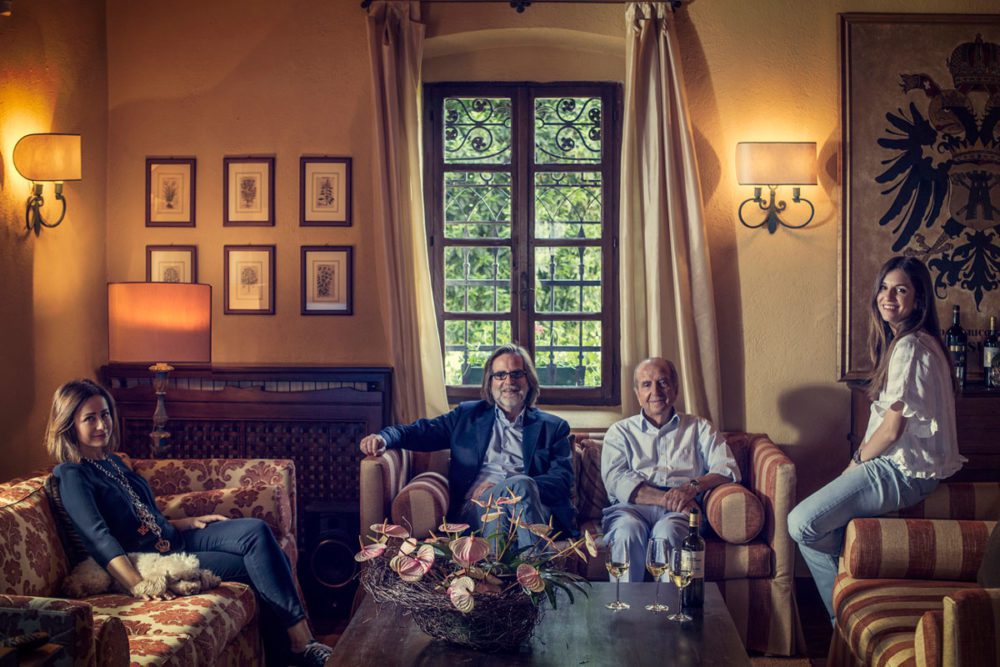 Roberto Stuck To It
"He was a trailblazer — his whole family is, with his father — but Russiz Superiore, as the Italians say, 'ha una marcia più' [a cut above the rest]."

Kerin O'Keefe
Wine Critic
"He helped put Collio on the map for sure," recalled wine critic Kerin O'Keefe. "His wines, I think, are absolutely among the best Italian whites in general. He was a trailblazer — his whole family is, with his father — but Russiz Superiore, as the Italians say, ha una marcia più [a cut above the rest]. They're really special."
Stuckey used the same word — trailblazer — in describing Felluga's career, but pointed to his work with red wines as equally defining. "His Cabernet Franc and his Merlot are something that people really need to discover."
Part of their success, he observed, is from the unique terroir of Collio, which is cool and lends itself to good acidity. Stuckey admired Roberto's foresight in not catering to the heavy, extracted style that was more popular a decade ago.
"The world's palates have changed to more elegant, cool-climate reds," he said. "You think about it, maybe 15 years ago — coming out of the post-Parker/Wine Spectator era, [those] big, big concentrated Bordeaux bottles — that wasn't the most fashionable style of red-wine drinking. But Roberto stuck to it. He was a real leader in that regard with Russiz Superiore."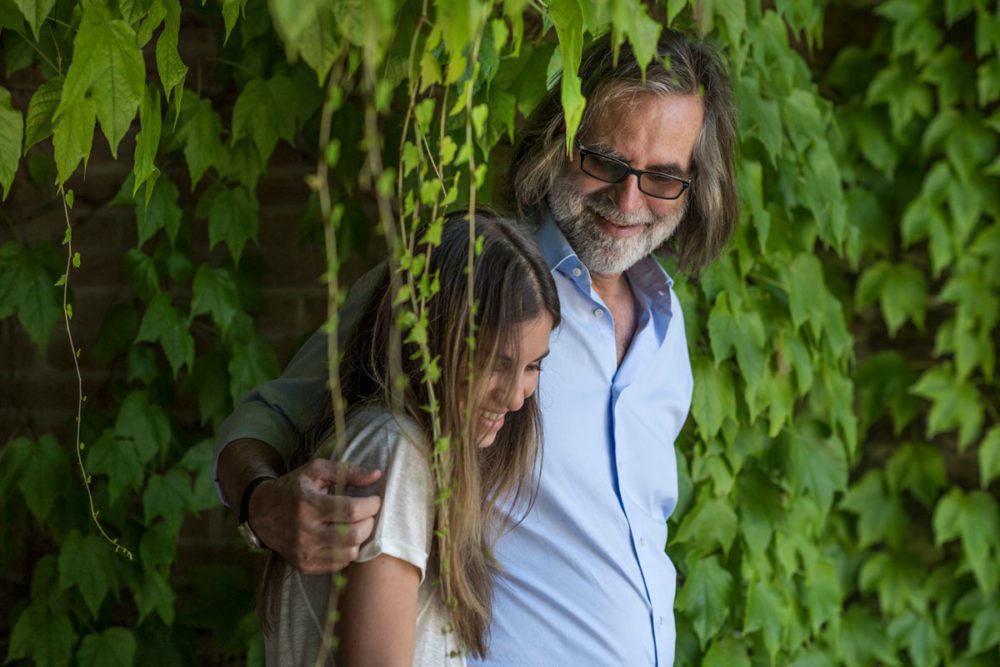 That persistence in seeking a more timeless expression within the wines made for some interesting conversations with his importer. "For me personally, he was great council," remembered Brian Larky. "He was making generational wines, [like] reserve whites that in some cases wouldn't be on the market for eight or 10 years."
To sell such wines required an added level of finesse, as so many people have been led to believe that white wines are incapable of aging. "I think he was saying to the world, 'we can do this,'" Larky mused. "'We have got the vineyards and the experience to create world-class wines.'"
And world-class they are. His daughter, Illaria Felluga, now takes over the family legacy with her grandfather still providing guidance. A graduate of the Università degli Studi di Udine, she is stepping into the role with remarkable grace given the circumstances, according to Larky, who noted that she ran their last business meeting in Italy — spreadsheets, harvest reports and all — shortly before Roberto's passing. But, he added, she has been working with Roberto for years at the two wineries and knows them inside and out.
"They're in really good hands there," he concluded.
---
Four Essential Wines from Roberto Felluga's Career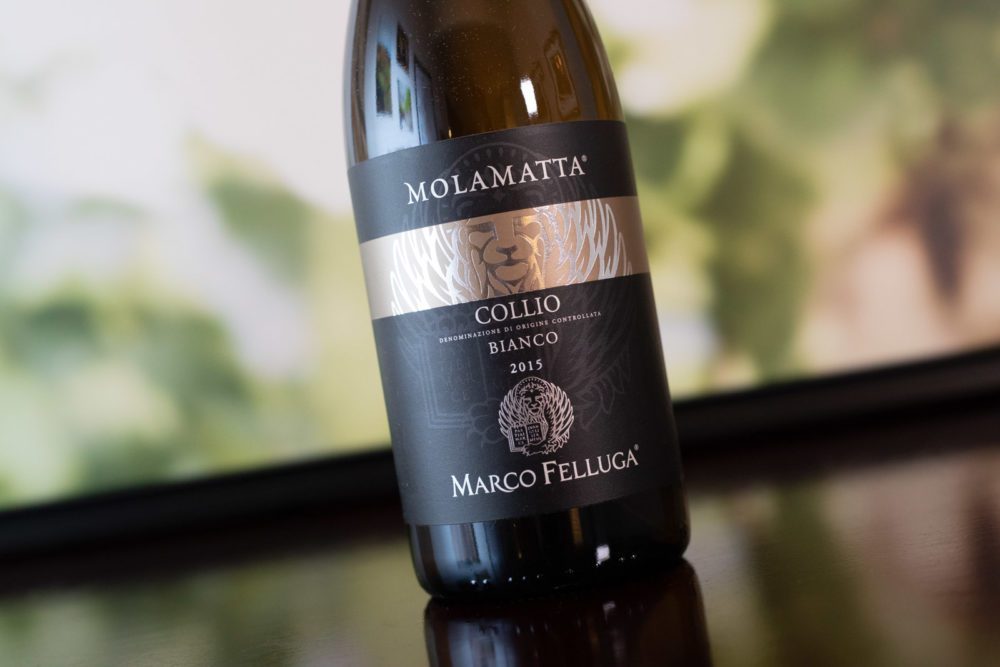 To Bobby Stuckey's point about Roberto's wines being a gateway to Friulian wine … Well, that's my story.
Very early on in my Italian wine explorations (when labels tended to sway me more than they should have), I was drawn to the eagle crest and chunky font on a bottle of Russiz Superiore — the estate's Sauvignon. It looked so Habsberg and aristocratic. It was from Friuli and I knew nothing of the place, so I bought it.
Until that time, I had not tasted a silky Sauvignon Blanc. But from then on, I was hooked — not just on Russiz Superiore, but on Friuli's refined and delicious white wines.
Over the years, these wines have emerged as calling cards not only for Roberto's career, but Friulian wine in general.
Marco Felluga "Mollamatta" Collio Bianco
The signature white blend from the Marco Felluga estate (pictured above) is a celebration of Friulano, Pinot Bianco, and Ribolla Gialla, one of those unusual moments when international varieties play nicely with Italian grapes. Profuse springtime aromas and a lovely texture make it the requisite wine for patio lounging in the summer.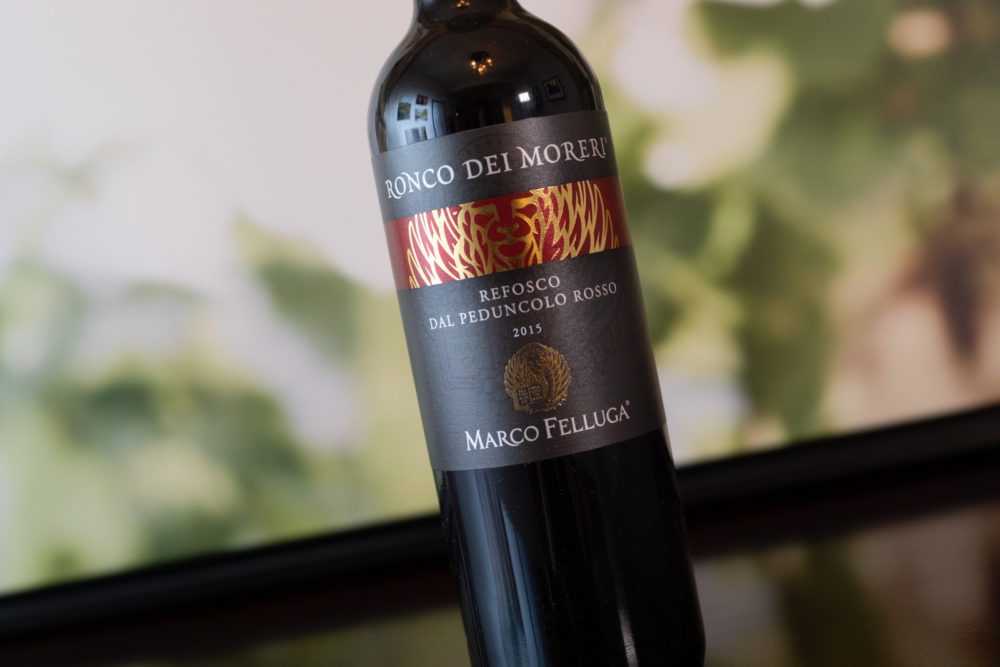 Marco Felluga "Ronco dei Moreri" Refosco dal Pendocolo Rosso Venezia Giulia
This wine graced our Thanksgiving table this past year, sidling up to our roast turkey and making fast friends with other tricky food pairings. Refosco is a local red wine variety that often has a peppery-snap to it, and the "Ronco dei Moreri" provides this dimension in spades. But it also has a seamless elegance to it. When Kerin O'Keefe noted that Roberto "was vibrant and elegant, and it came across in his wines as well," this wine immediately came to mind.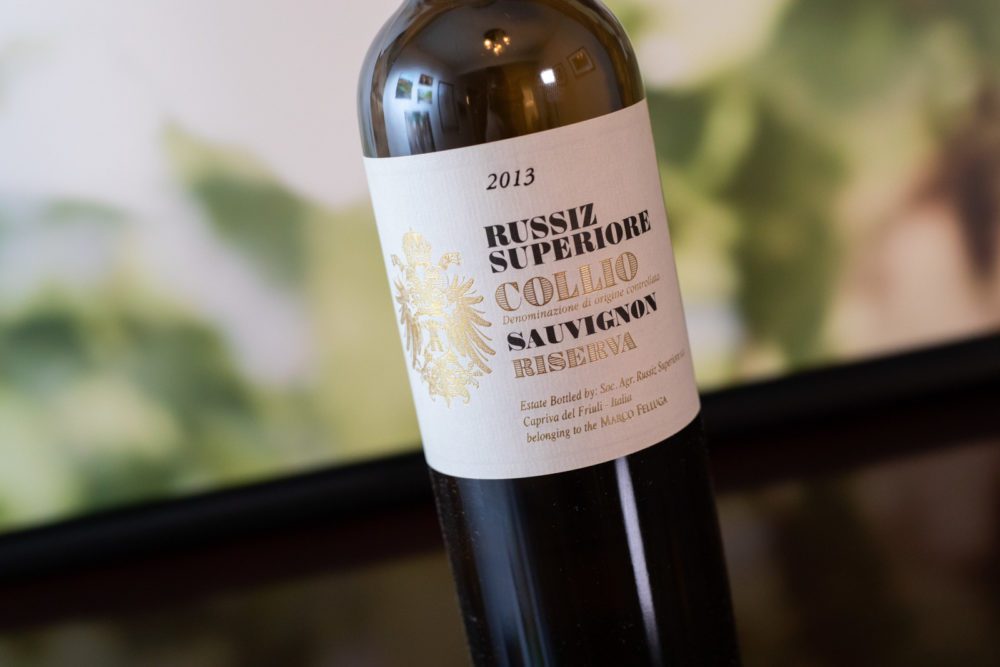 Russiz Superiore Collio Sauvignon Riserva
The wine that Roberto dared to hold onto for years before its release. We so often associate Sauvignon Blanc with immediately pleasures: by the pool on a vacation, with some shrimp we threw on the barbecue. But at Russiz Superiore, Roberto reached for some dizzying heights and, in certain vintages, reached them, as if to say "your move, Sancerre."
My most recent tasting of this wine was the 2013 this past fall. Such was its lively acidity and bright minerality that it felt as though the wine could run a marathon. A candied ginger note and faint creaminess to the texture spoke of its age, however. Just a brilliant, dazzling wine.
Russiz Superiore Collio Cabernet Franc
It is the stuff of sommelier legend, but as a wine writer, we rarely get to see it: the blind tasting call. Before the pandemic, I had a pretty robust tasting group locally, and one night we were surveying Loire Cabernet Franc. At each session, someone was in charge of bringing a blind bottle to close the evening, and the table had been set previously with some deliberately outlandish wines. The precedent was to throw people off the trail. Now it was my turn but I pivoted closer to the topic at hand, bringing Roberto's elegant and refined Cabernet Franc from Russiz Superiore.
"This is Bordeaux," someone noted. "No, Northern Rhône Syrah," someone else claimed, honing in on the pepper sensations.
But it was Jonathan Will — a wine consultant and wine sales rep here in Denver — who looked me straight in the eye and said "this is a Friuli Cabernet Franc, isn't it?" For context, Cabernet Franc from Friuli is a bit of a rare beast — he may as well have called the producer, especially given what's available in our market. But Roberto Felluga's rendition was unmistakable for its bell-pepper snap (anchoring it in Cab Franc territory) and the way its plum tones were somewhat savory, a hallmark of Italian wine. Bravo Jonathan for that call, but bravo Roberto, for making that joyful moment happen.