4
min read
Every year, I like to call out a top value red wine of the year. More than just a click-bait gimmick, I do it to share with my readers a wine that ought to be bought by the half case. I like to stock my wine racks with 75% adventure (e.g. wines I've not had yet) and 25% reliables (those I can count on). And if that 25% can be comprised of solid, food-friendly value wines, all the better.
This year, I have been fortunate to find a lot of great value red wines, but La Maldita has pulled away as the best one. Not surprisingly, its from Spain, a nation that chronically underprices its wine.
The "Little Cursed One"
When you think of La Rioja, Grenache (known in Spain as Garnacha) probably doesn't come to mind. After all, this is the land of powerful and oaky Tempranillo. Grenache in these parts is largely relegated to the status of mere role player. When blended in, it rarely exceeds more than 20%, but even in small percentages, Grenache gives the final wine a gentle fruitiness to soften the palate.
But finding a Rioja wine that is 100% Grenache requires some digging. There might be a good reason for that.
Grenache has a thin skin and it produces very low yields. According to the wine label, these attributes have earned the grape an unfortunate nickname in La Rioja: la maldita, or "the little cursed one."
Somehow, I feel this may have more to do with economics than the fickleness of the plant. Using large tracts of land to grow low-yielding Grenache (instead of the area's star  grape, Tempranillo), probably makes less sense in La Rioja than other places where the grape is vital. After all, Grenache continues to be one of the most widely planted red wine grapes on earth — they don't call it names in Priorat or Châteauneuf-du-Pape.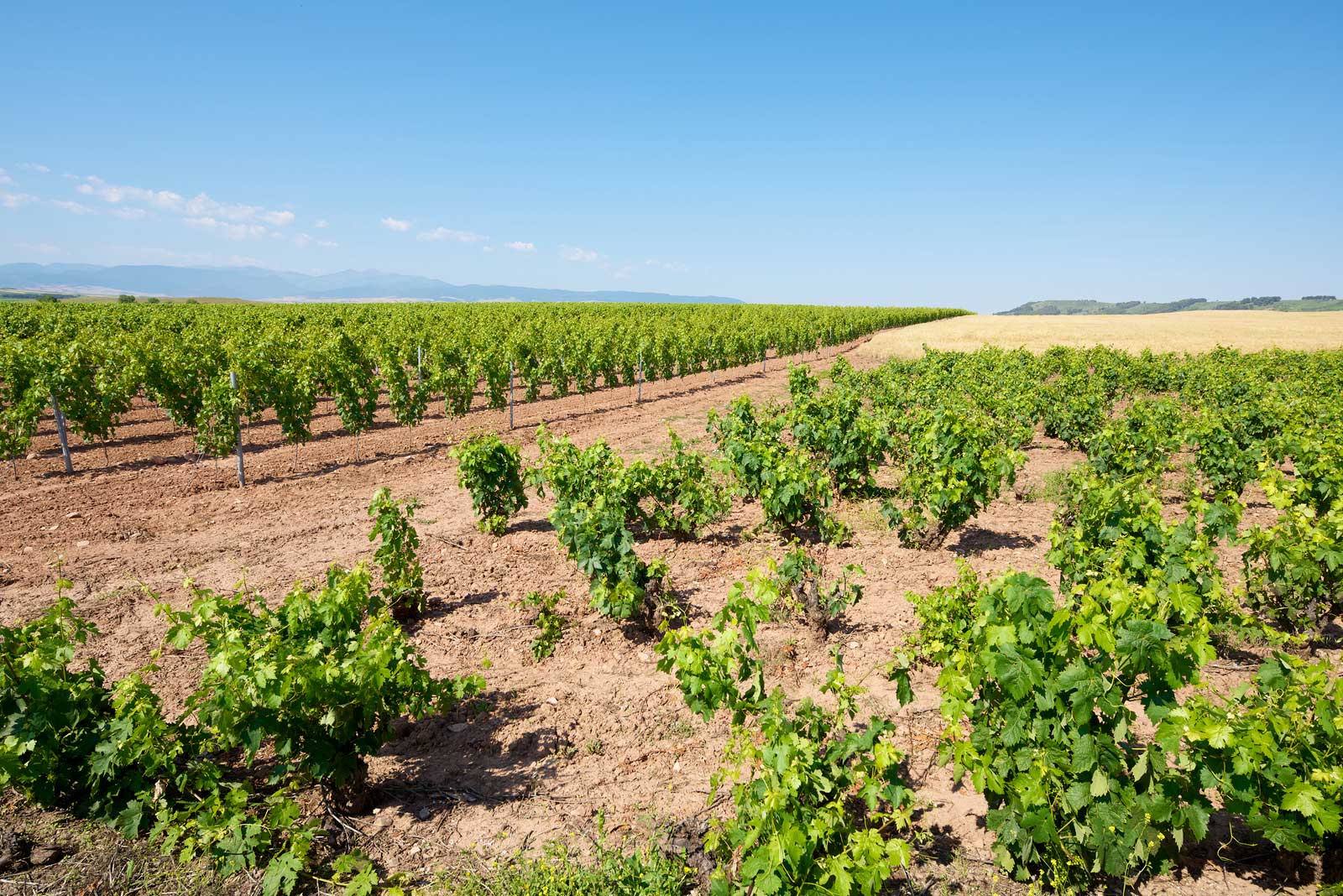 Cursed or Not, I Want More
So naturally, La Maldita the wine — with all of its fruity Grenache-ness — is a rarity in Rioja. True, I bought the wine because of its outrageous label (yes, I sometimes do this, too … especially if its cheap), but frankly, I didn't care after a few sips. The wine could have been packaged in a milk carton and I still would have loved it.
The reason I loved it so much was simple: it reaffirmed the reasons why my wife and I find such common ground with Grenache. Sometimes you need a reminder after a handful of less-than-impressive bottles.
We both prefer a similar style of red wine that emphasizes grace instead of muscle, and Grenache is rarely a burly wine. But by itself, it often suffers from a lack of acidity and tannin. The same attributes that keep it from being a monster, can make it weaselly and obnoxiously fruity.
But when all of these layers are dialed in exactly right, Grenache becomes a work of beauty.
La Maldita was dialed in exactly right. The notes of cooked strawberry and crushed leaves found a nice companion in a mellow but effective amount of acidity.
In simpler terms: it was super drinkable. Glug, glug, glug. For $8, you get a wine you can drink any night of the week, plus — in America at least — a label that accurately reflects your emotions of having to put up with 12 more days of this freaking election.
Top value red wine of the year? I'd say so.
2014 La Maldita Rioja Garnacha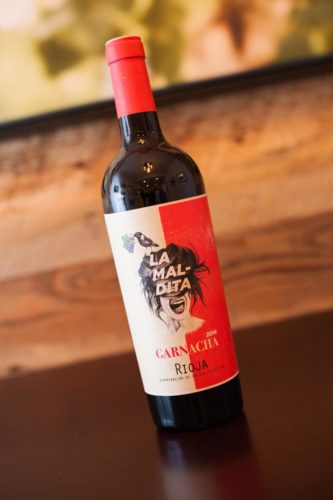 Rioja Baja, Spain
Grapes: Garnacha/Grenache (100%)
Alcohol: 13.5%
Ratings: ★★★★ 1/2 (out of five)
• Aromas, Flavors & Structure: ★★★★ 1/4
• Food-friendliness: ★★★★ 1/2
• Value: ★★★★★
Importer: Opici Wines
Tasting notes: Ridiculous quality for an $8 wine. Has an assertive and feminine quality on the nose that swirls in waves of cooked strawberry, bundles of herbs and crushed leaves. I found the earthiness of these aromas to be inviting throughout the whole bottle. On the palate, the wine generously displays its fruity qualities — similar to strawberries and golden raspberries — and a pitch-perfect amount of acidity. Not fatiguing at all. Touches of cocoa and a spicy finish round out this harmonious wine.
Recommended for: This fun wine would work well with traditional Spanish ingredients: chorizo, a slice of manchego, jamon. Truthfully, I liked it best when sipped with a handful of almonds.