3
min read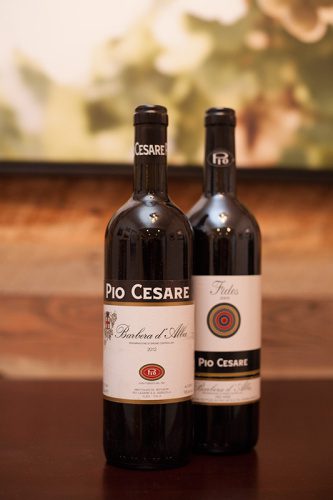 Some styles of wine have a clear echelon of quality, while others require a bit more triangulation to figure out. The latter has proven true with Barbera d'Alba and Barbera d'Asti, two potent, high-acid/low-tannin wines from Italy's most complex wine provence, Piedmont.
Since I visited the area in 2012, I have sampled many different Barbera wines — mostly Barbera d'Alba — trying to reconnect with the initial magic of a few bottles I had while over there. It's been surprisingly difficult.
Barbera benefits greatly from oak aging. Without it, the wine is less stable, more prone to oxidization, has less color and texture, and offers a natural yet discouraging scent of rubber. It was once considered a lower-tier wine — a table wine essentially — until as recently as the 1970s. But once winemakers started planting it in better sites, controlling grape yields in the vineyard, and aging them in small oak barrels — in other words, treating it like a fine wine — Barbera began to show its potential.
The problem today is the very thing that transformed Barbera: oak. As in, too much of it. The market is flooded with Barbera d'Alba and Barbera d'Asti that taste anonymous and forgettable because of its heavy-handed treatment.
Fortunately, there is nothing anonymous and forgettable about the wines of Pio Cesare.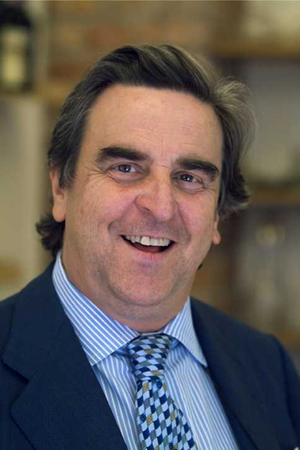 Founded in 1881 by its namesake, the company is now presided over by his great-grandson Pio Boffa, who — from my burgeoning experience — is among Italy's top winemakers. Their Barbera d'Alba shows exceptional craft, and truly reveals what this wine can be all about: silky texture, aromas that evoke wild forest berries, violets and orange peel, and just a hint of tannin from the oak to lend it structure. Most importantly, it recalls what it is like to visit Piedmont.
If this is what Pio Cesare is capable of with their "entry-level" Barbera d'Alba, I can only imagine what is in store for me with their single-vineyard Barbera d'Alba called "Fides" (pictured above). Made from Barbera grapes that were grown in the Colombaro vineyard near Serralunga d'Alba — where you'd be crazy not to grow Nebbiolo for $100 bottles of Barolo instead — it is supposed to show Barbera's ability to be a top-of-the-line wine for aging. I have a bottle of its 2008 vintage that I bought two years ago and I'm still cellaring it, and given that its name means trust and faith in Latin, I'm going to take it from Pio Boffa and wait a little while longer before uncorking it.
2012 Pio Cesare Barbera d'Alba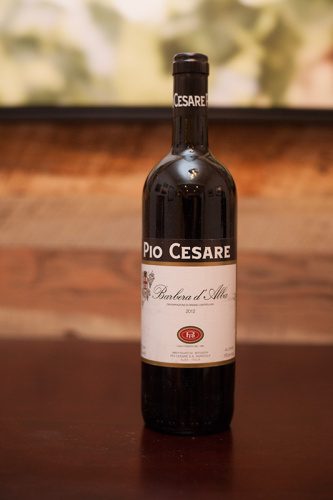 Barbera d'Alba DOC, Italy
Grapes: Barbera d'Alba (100%)
Alcohol: 14%
Ratings: ★★★★ 1/2 (out of five)
• Profile: ★★★★ 1/2
• Food-friendliness: ★★★★ 1/2
• Value: ★★★ 1/2
Tasting notes: The nose presents rich purple fruits, violets, a bit of baking spice and a cut of orange peel. Palate follows through with a silky texture, just enough oak, and flavors of black raspberry, violets and a whisper of cinnamon. 

Recommended for: For summer time, I would serve with a porterhouse steak and harissa sauce, but alongside most any roasted meat in fall and winter is where this exceptional Barbera d'Alba will shine most.
---
Photo credit (top): The Ornato vineyard, near the Colombaro vineyard in Serralunga d'Alba where Pio Cesare sources their Barbera grapes. ©Pio Cesare / Maisons Marques & Domaines