2
min read
Some grapes are ex-patriots. They immigrate across oceans, get settled, and find themselves happier in their new home than perhaps they ever were in their native homeland.
Think Malbec settling in Argentina. Or Primitivo (Zinfandel) settling in California.
Of all the ex-patriot grapes, Carmenérè is the asylum seeker. Originally grown in Bordeaux through the 1800s, it was revered for creating excellent full-bodied wines, but it was a bit pesky and prone to producing only small yields. When the phylloxera epidemic ravaged Bordeaux, France and much of Europe, Carmenérè was virtually wiped out.
If it weren't for a few plantings on the opposite side of the world — in the Central Valley of Chile — we might be talking about Carmenérè as the wine equivalent of the dodo bird.
But instead, we get to talk about big, elegant wines like Alka Carmenérè from the Colchagua Valley south of Santiago. Thank goodness: it is a unique and specific wine with a lot of character.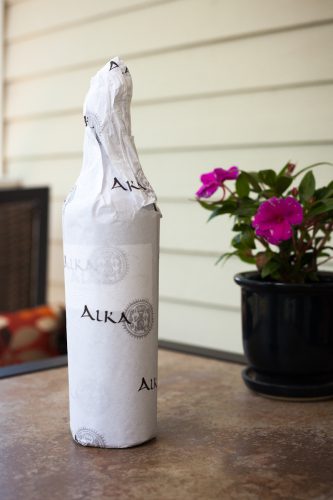 Made by Hacienda Araucano — the Chilean division of Bordeaux winemaker François Lurton's four-nation empire — the Alka is bold and supple all at once. Perhaps to underscore this point, the bottle arrived in white tissue paper which revealed the bold word ALKA underneath (For a moment I thought I'd ordered a bottle of rice wine). For years, Carmenérè was confused with Merlot, but upon tasting this monster of a wine, I'm not sure how that can be. This is a full-bodied, tannin-packed powerhouse that asks for grilled meats and a cigar afterward.
It's interesting to think what could have been for Carmenérè. Had it not been for a few crazy folks who thought to bring trimmings of Carmenérè across two oceans in the mid 1800s — to what must have seemed like the most remote corner of the globe — the conversation on South American wine would be just a bit more limited.
---
2009 Hacienda Araucano Alka Carmenérè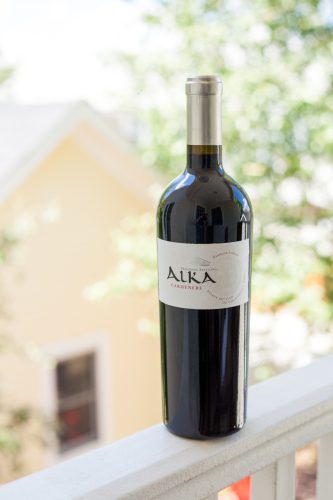 Colchagua Valley, Chile
Grapes: 100% Carmenérè
Alcohol: 14.8%
Ratings: ★★★★ (out of 5)
• Profile: ★★★★ 1/2
Food Friendliness: ★★★
• Value ★★ 1/2
Recommended for: Venison with a cherry reduction, or a smoked hamburger with a pungent cheese
Tasting notes: This wine comes at you in waves: powerful aromas of blackberry and clay, and a structured first sip — heavy on blackberry and cassis — that suggests a few years in the cellar might be beneficial. A few notes of jalapeño and chalk pass you by, before a magnificent finishing note of lavender arrives. It's a fairly exotic experience, and one I'd like to duplicate with a bottle that has rested for 5 or 8 years.