6
min read
Let's take a momentary pause in our coverage of European wines to share an experience I recently had in California at Presqu'ile Winery in Santa Ana. I long ago stopped covering California's wine scene because I simply couldn't do it justice. It is vast, deep, nuanced and — most pertinently — dynamic. It requires a very dedicated focus to cover it adequately. So does Italy. So does France. Sometimes you have to follow your passions.
And so, the editorial focus of Opening a Bottle shifted in 2018 and I haven't looked back. But when I do, I am glad it is with a place like Presqu'ile.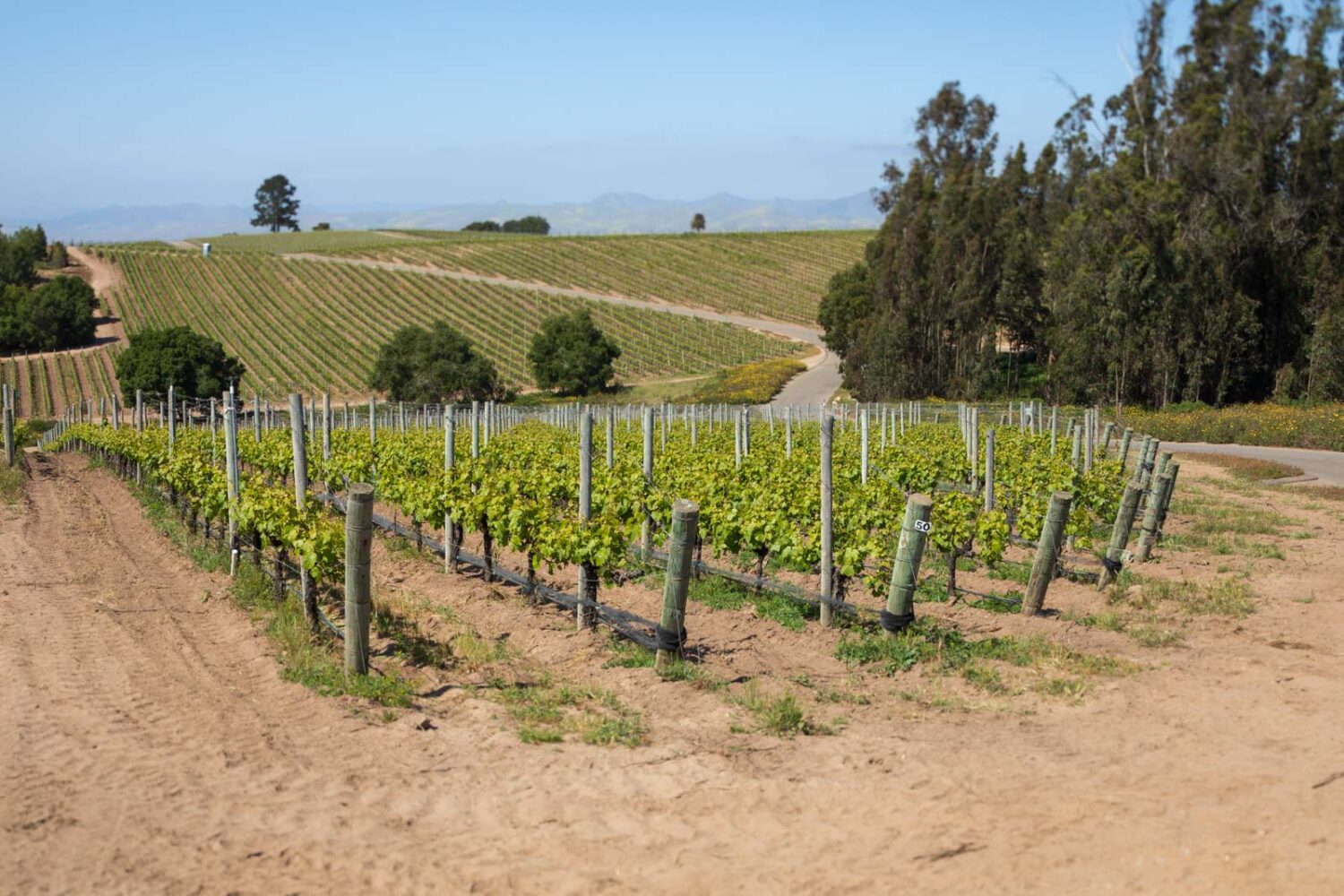 First of all, I merely visited for the fun of it, not in pursuit of a story. I was traveling to San Luis Obispo and Paso Robles for a very short weekend with my wife Hailey (who designs and develops this website). But this was not a wine research trip of any kind. We were attending a family wedding, and only had a few spare hours to ourselves. Being more into elegant and Burgundian-style wines — rather than the bolder and Southern Rhône styles on display in Paso Robles — I figured that if we were going to swing by a winery, it would be before we got to the airport at the end of our weekend in San Luis Obispo, which is one of California's coldest grape-growing climates.
Yet while juggling numerous deadlines and coordinating a forthcoming trip to Abruzzo and Burgundy, I did little research for our one spare afternoon in California. I even wondered out loud to my wife "I might just need a weekend away from wine …" Yep. A weekend away from wine in wine country. What had I become?
But then the week before the wedding, seemingly out of the blue, a PR representative reached out on behalf of Presqu'ile. Despite having a European focus, I am frequently pitched stories from California wineries, which I almost always politely decline. I simply don't have the bandwidth, and it is also vitally important to place wines in context of the entire scene from which they come. Either you go all-in as a writer, or you don't go.
"We'd love to have you come by sometime," they offered. Intrigued by their website, I checked out several of my favorite online wine shops from around the U.S., and lo and behold, a surprising amount were carrying Presqu'ile's wines. That was a pretty important vouch for me.
Maybe I could just be about the wine travel experience of going there, I pondered.
And so, I wrote back: "Your timing is pretty impeccable…"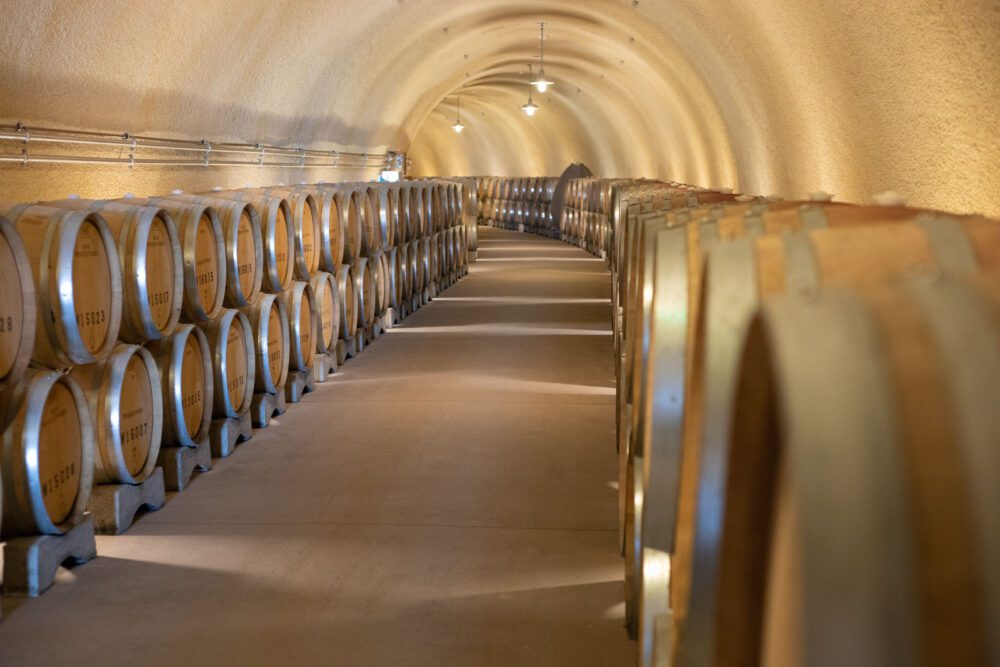 Scintillating & Savory
So yes, arrangements were made and we were granted a complementary tasting because of a PR pitch. But as is my policy for any wines sent to me, a written profile was contingent on the wines and their quality.
But man, did Presqu'ile's 2021 Sauvignon Blanc (★★★★ 3/4) have something to say about that.
The second wine in the lineup, it scintillated with a specific aroma of freshly cut jalapeño from the garden — a spicy note you never find in French and Italian Sauvignon Blanc. The pyrazine compound found in this grape often lends the wine a flavor of bell pepper or grass, but this dimension was fantastic: all the excitement of jalapeño, but none of the heat. Our conversation immediately shifted from our 5:30am departure the next day to how we were craving fish tacos with this wine.
We tasted through a Brut Rosé, the estate Rosé, a shy and herbal Aligoté, two Chardonnay and the entry-level Santa Maria Valley Pinot Noir before reaching the next noteworthy wine: that very same Pinot Noir, but from the 2012 vintage (★★★★★). With its delightful but familiar aromas recalling Pinot Noir (but also blueberries, raisins and mint), a sense of direction came into place. With time, the tension that unifies many of California's Pinot Noir wines in youth relaxes and their personality comes to the forefront. This wine seemed to have salinity on the finish, and a disposition that was amiable and inviting.
And with that reference point in place, I noticed similar personality traits in the 2020 Rancho Ontiveros Pinot Noir (★★★★ 3/4) — which was high-toned, savory and quite dramatic — and the 2020 Presqu'ile Vineyard Pinot Noir (★★★★ 3/4) — spicy, juicy and suggestive of red tea: they all carried an amiable disposition with a finish reminiscent of saltiness.
Here's where we get fanciful: the Pacific Ocean is only 13 miles away, and its influence on the terroir of the Santa Maria Valley is enormous, lending fog in the mornings, cool winds all day, and a consistency of these two forces that gives the valley one of the longest grape-growing seasons in the world. This is essential to complexity and building elegance within the wines. The estate vineyards we drove through to reach the tasting room pitch toward the northeast, almost like a hunched shoulder facing away the sea, which modulates some of these influences. And sandy soil means good drainage. Yes, I thought, this is adding up. What a great place for Pinot Noir.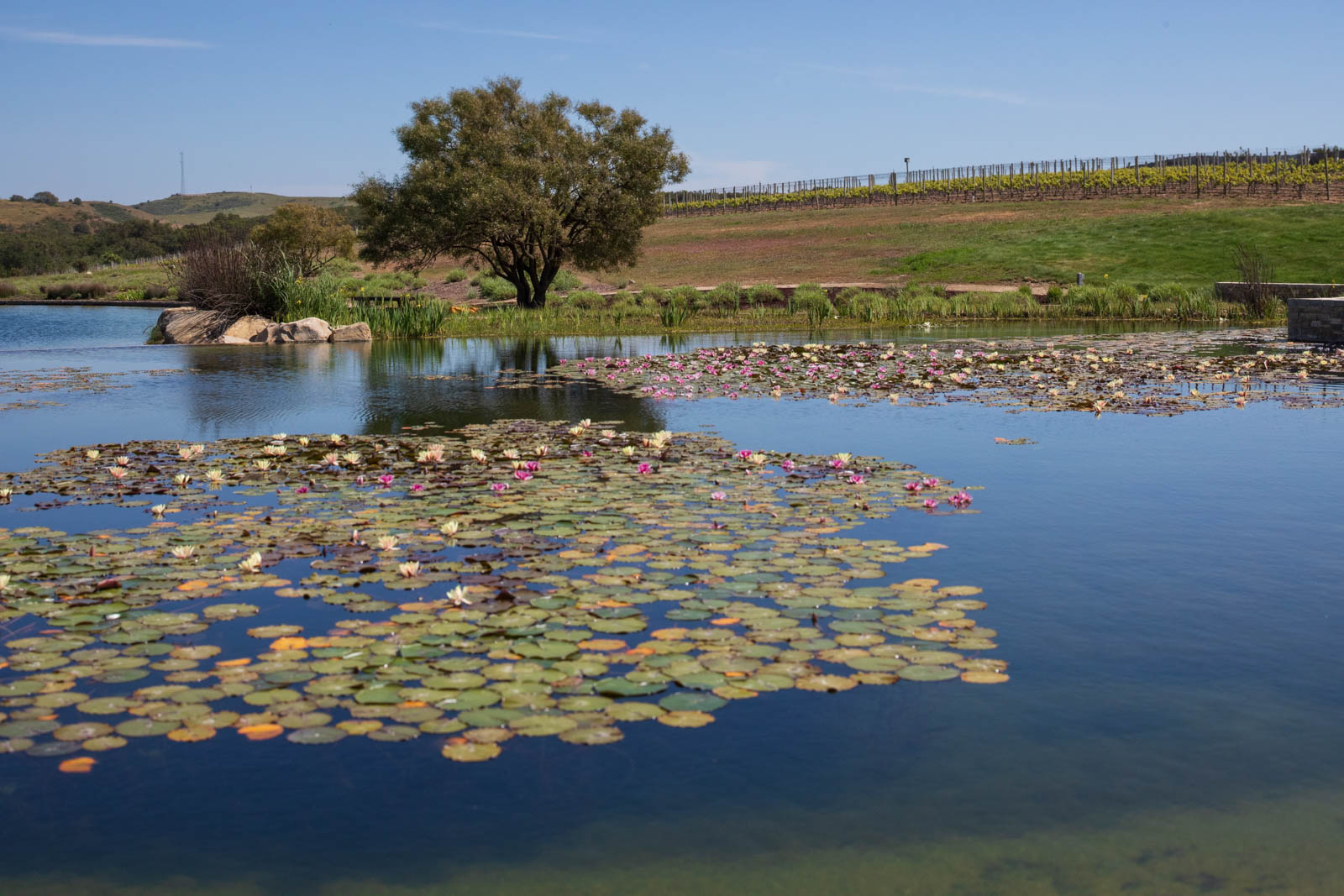 The Roots of Presqu'ile
The winery was founded by Madison and Suzanne Murphy of Arkansas in 2007, who took their deep family roots in agriculture and applied them to a wine context in California. They named the winery after an island in the Mississippi River that was ravaged by Hurricane Katrina, and handed the reins to their son, Matt, from the get-go. Matt Murphy had studied molecular biology at the University of Colorado Boulder and had taken a keen interest in viticulture after a stint in Signorello.
Four years later, he was joined by his sister Anna, who was mentored by winemaker Dieter Cronje and now serves as an Enologist.
Visiting the Tasting Room at Presqu'ile
Reservations are required for a visit to the tasting room, with a variety of experiences and enhancements possible, depending on whether you join their wine club or not (another reason I stopped covering California to the extent I cover France and Italy: the availability of wines outside of wine clubs).
But you don't need to be a club member to find the visit worthwhile. It is certainly worth the detour if you are in the area. It is a two-and-a-half-hour drive northwest of Los Angeles, and a mere 40 minutes south of San Luis Obispo. We were offered an impressive charcuterie tray as well as focaccia and locally made ricotta with sliced oranges to pair with the wines, which made us reconsider our dinner plans a bit.
The views to the north and east are sublime, particularly east toward the Bien Nacido Vineyard, one of California's true Grand Cru for Pinot Noir. As avid birdwatchers in our free time, we were especially pleased to see California Quails running through the vineyards (hey, we don't get those in Colorado! They're cute!), as well as a California Thrasher and a bald eagle soaring up on high.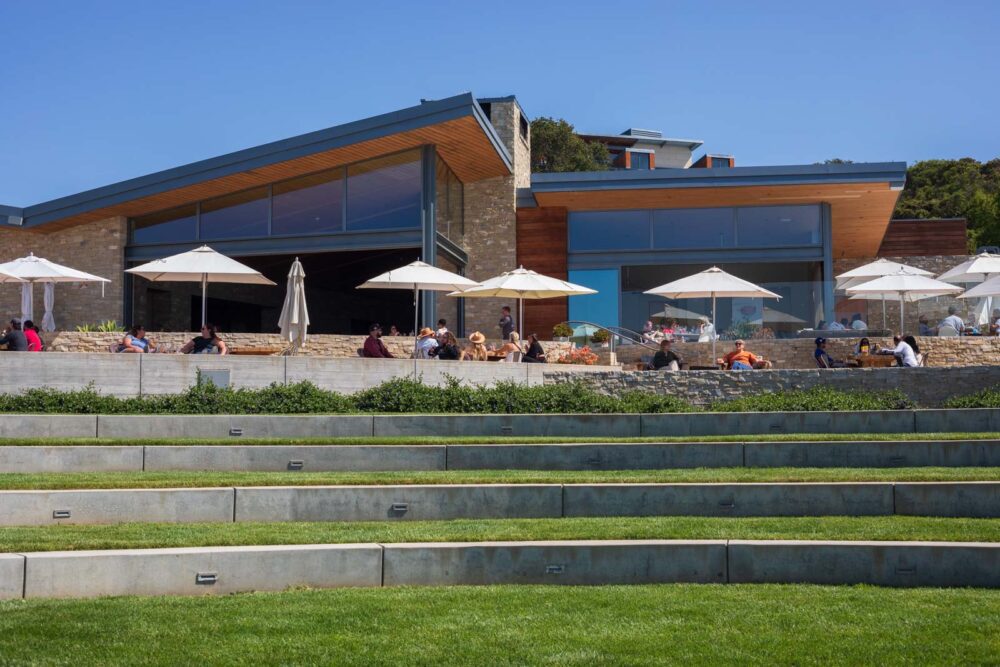 Note: Our visit to Presqu'ile was complementary as part of a press invitation. Ultimately, we were impressed enough to buy two bottles of Sauvignon Blanc to take home. Learn more about our editorial policies.