3
min read
In mid-May, I was invited to a wine tasting here in Denver at The Art Hotel. It was hosted by Dalla Terra Winery Direct, an Italian importer with some excellent winemakers in their portfolio including Vietti, Alois Lageder and Marchesi di Gresy. The tasting featured these three winemakers, plus two more from their portfolio — Tascante and Tenuta Sant'Antonio.
Wine tastings can be miserable affairs, especially if they're set up like a classroom and include all the hushed trappings of middle school detention.
This one, however, was not. It was probably the most fun I've had all year.
And the reason for that was the personality of the winemakers, which shined through at every station. Elena Currado of Vietti was warm and gracious as she poured their excellent reds (the Barbera d'Asti from the "La Crena" vineyard was out of this world). Alessandro di Grèsy served some of the finest Barbaresco I've ever had. They were so indelible, that their aroma revisited my memory again and again the next day. Clemens Lageder offered his family's crystalline whites from Alto Adige as well as a Pinot Noir that has stolen the show for me a few times this year. And Giuseppe Tasca wanted to talk about anything — wine, cuisine, life in Sicily, other parts of Italy that he loves, impressions of Colorado — all while we sampled his delightful Nerello Mascalese.
For my wife and I, their amiability made it feel as though we were back in Italy. Never did any of us lose the notion that wine is for enjoyment. So let's pour a little more and keep talking, they seemed to say.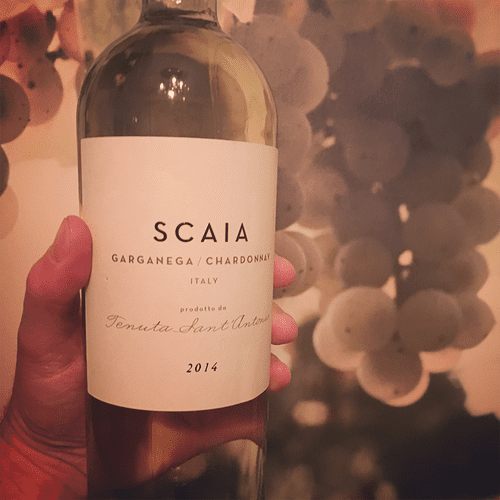 At the station devoted to Tenuta Sant'Antonio was Armando Castagnedi. He was perhaps a little more reserved than the others, but no less hospitable, offering to give us a tour of his winery and vineyards anytime we were in the neighborhood (don't tempt us, I thought). One of four brothers presiding over an expansive winemaking operation in Valpolicella, Armando poured us a near-perfect pizza wine (the "Monti Garbi" Ripasso) and two Amarone that made me want to fast-forward to fall.
But the wine that raised our eyebrows the most was the "Scaia" Garganega and Chardonnay blend. Explosively bright and layered with unusual tropical fruits and sunshine, it made Hailey — who is much less prone to grand statements than me, and in many ways is more discerning about wine as well — comment that we needed a case of it. Not a bottle … a case.
Subsequently, we've been drinking the wine all summer. While hosting company, we opened our first bottle under the guise of "you really ought to try this one." At a block party this past weekend, another two bottles, again under the guise of "please, try this one … you won't regret it." So far, it has been a real crowd pleaser, and at $11, it is a phenomenal value.
So buying a case of it? Yeah … not a bad idea.
2014 Tenuta Sant'Antonio "Scaia" Gargarenga-Chardonnay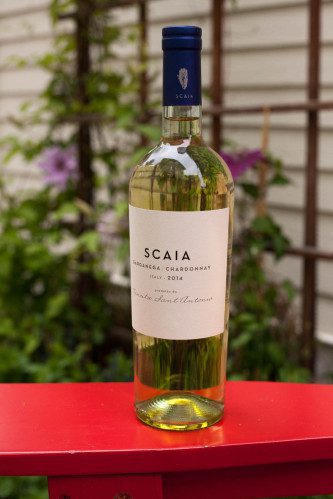 Valpolicella, Italy
Grapes: Garganega (55%) / Chardonnay (45%)
Alcohol: 12.5%
Ratings: ★★★★ 1/2 (out of five)
Aromas, Flavor & Structure: ★★★★ 1/2
Food friendliness: ★★★★
Value: ★★★★★
Tasting notes: A densely packed and refreshing white wine with uncharacteristically Hawaiian flavors from the slopes of the Italian Alps (of all places). Vivid color with distinct tropical fruit aromas of guava, passion fruit, grapefruit and strawberry. Body is medium in weight, yet full, crisp and vivacious, with a distinctly mineral finish.
Recommended for: Outdoor sipping in the summer. Doesn't need to be paired with food, yet faired very well when we served it with chicken steamed buns with kimchi.