6
min read
Last night, I headed east out of Aspen on Highway 82, climbing up to Independence Pass through willow meadows then aspens, then pine, then cliffs, then alpine tundra. It is one of the most impossibly scenic drives in America, made all the more pretty by the lack of guardrails.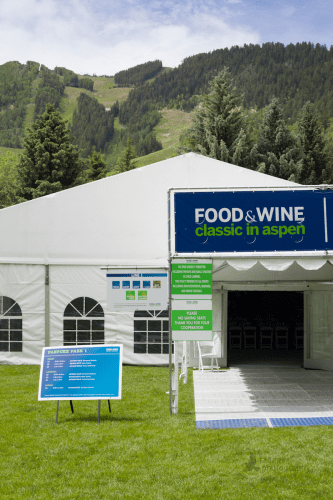 I had not even spent 36 hours in the king of culinary mountain towns, frenetically tasting everything in sight at the Aspen Food & Wine Classic, and making notes for the future: How can I replicate this dish at home? What makes this Turkish wine special? When I return to this event next year, how should I approach it? And the next time I buy wine, whose advice should I ignore?
Every taste, every presentation detail, every tasting note, every famous chef I saw wandering around Aspen … It's daunting just to remember half of it.
But I did learn a thing or two:
---
1. Wine That Tells a Story Is All That Matters. (Translation: Screw Ratings)
A speaker noted that one year he had tasted 5,000 wines between January and March. The dentist had advised him that the enamel on his teeth was vanishing.
This is the case with many wine reviewers. We trust a 100-point scale from "tastemakers" who endure this kind of palate punishment. Not me. Not any longer at least.
Excellent wine has a story. That story is the winemaker, the land, the weather, and the culture and food it is born from. The best two hours of the weekend were focused solely on Zuccardi Wines of Argentina. It was measured, the pace was slow, I was allowed to savor and make up my own mind, and there was a story behind it. (More on them in a future post). Want to find a special wine? Find one that tells a good story, or reminds you of one. It's a rather mystical way of looking at it, but it is a hell of a lot more interesting and rewarding than reading scores from someone whose lost their tooth enamel.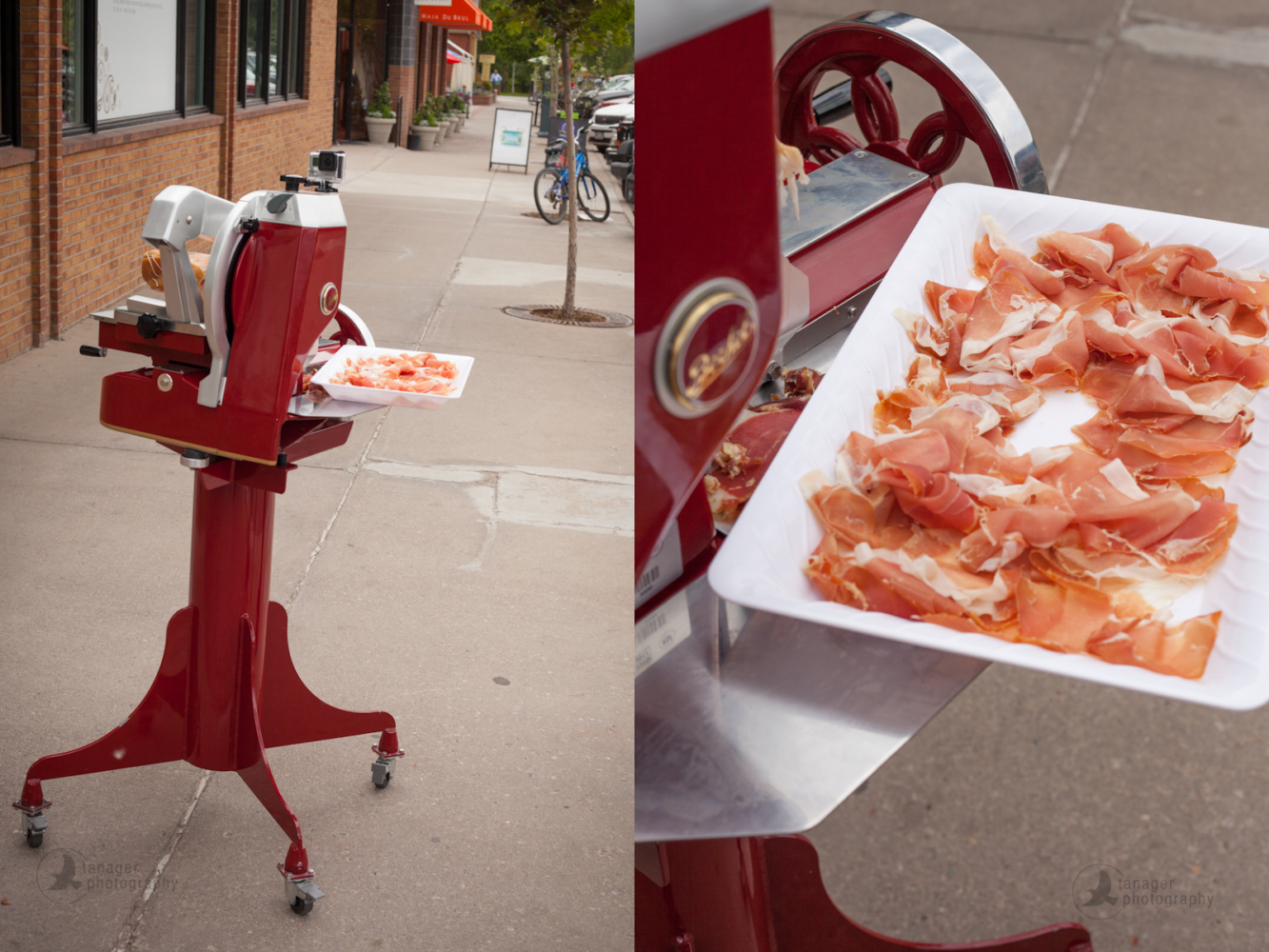 2. This Mobile Prosciutto Cart with a GoPro Camera Mounted to It
What I learned: that such a thing exists.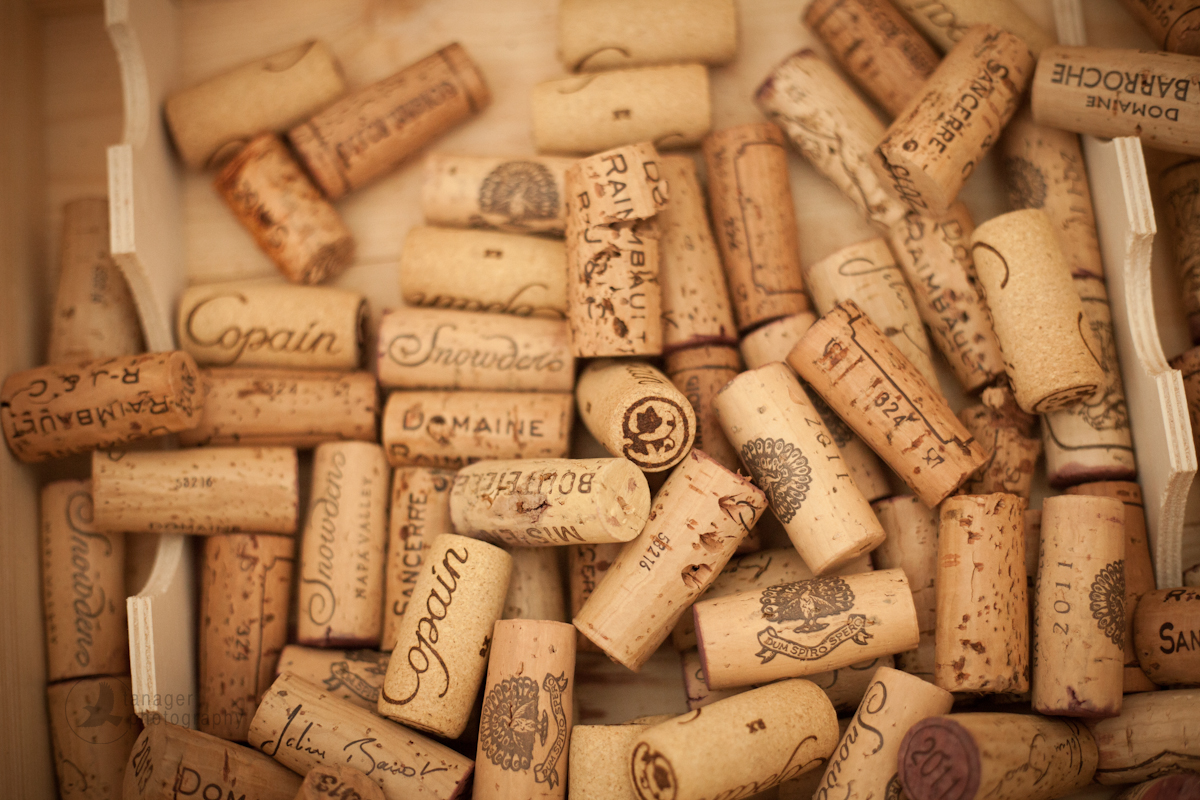 3. $100 Wine Does Not Taste Like $100 At An Event Like This
The Classic is a bit of a line-em-up binge fest (that's what happens when you don't pay-by-the-pour), and I would guess that I sipped upwards of 40 wines during the entire event. At one point, I came upon a row of Super Tuscans open for sipping, and as I tasted them, I couldn't decipher anything.
I later learned that two of them cost more than $100 per bottle and that both scored more than 93 points by Wine Spectator (see point #1). Palate fatigue, or a clear indicator that cost and quality have zero correlation?
This chart via WineFolly couldn't be more accurate.
4. The Best Thing I Ate Saturday: Smoked Corn & Black Truffle Farrotto with Goat Cheddar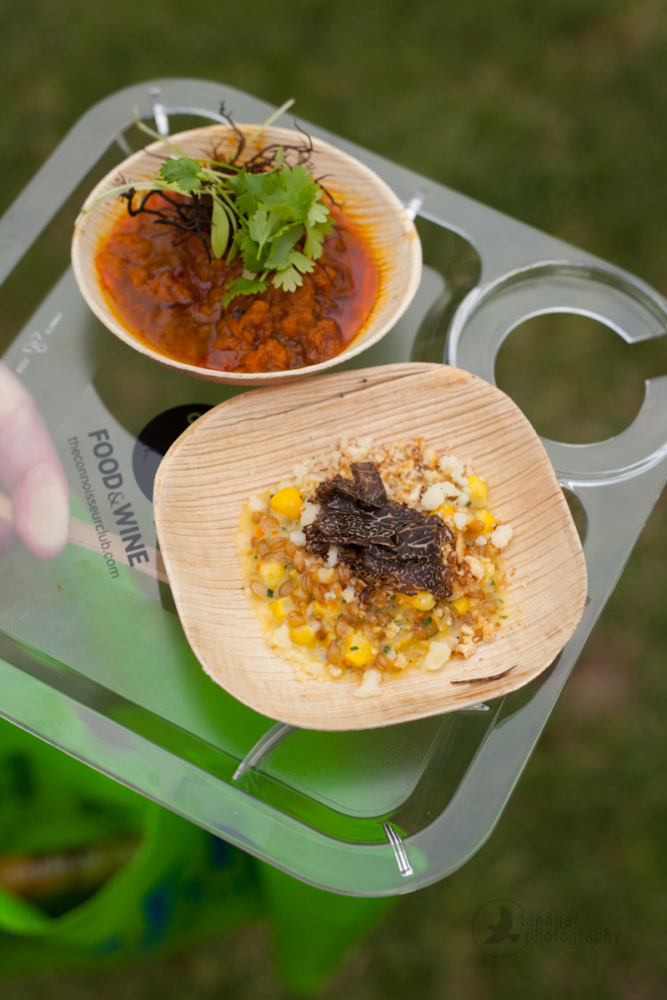 This dish was the work of one of Food & Wine's Best New Chef's, Matthew Accarrino of SPQR in San Francisco. Earthy and wholesome with a touch of crunch. The perfect small bite to inspire a long wait in line for seconds at the Grand Tasting.
5. Chefs Love Pork Fat … a Little Too Much
Don't get me wrong: Grand Cochon was raging good fun, and the dishes served by all 10 chefs were masterfully prepared and at times creatively brilliant. But it was remarkable that most of them ignored the trimmer cuts of meat from their pigs.
I can't blame them in one regard: its a competition, and if you are in it to win it, you have to please the crowd. But its clear that among the culinary elite, cooking a trimmer cut of meat is seen as passé or boring. That's not to say that cooking the fattier cuts is easy. It was noteworthy that none of the dishes at Grand Cochon were greasy. But if someone had done something original with a trimmer cut and it could stand up to any of the various incarnations of pork belly being served … that would have been masterful.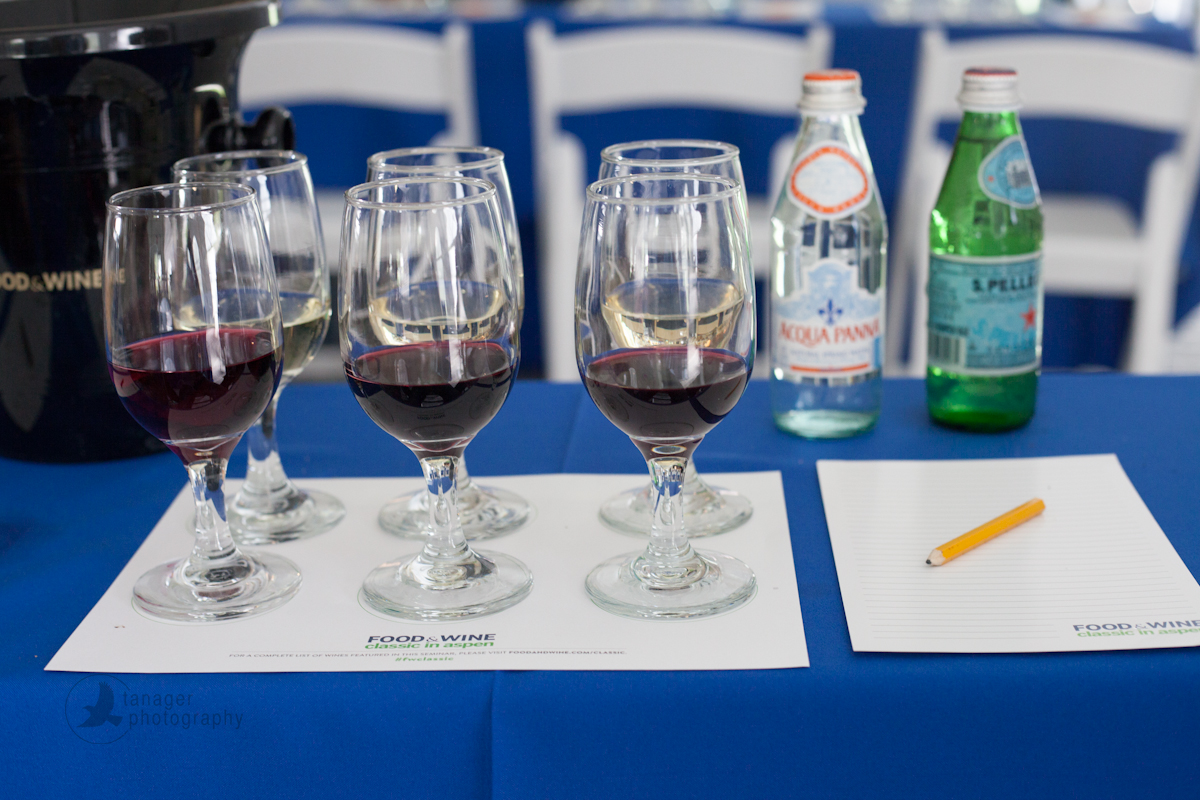 6. Anthony Giglio is Pure Awesome. And Mysteriously, Some French Wine Smells Like Cat Pee.
"Hey, I respect your palates." With that, I was on-board with Anthony Giglio, a well-regarded wine writer who lead the seminar "French Underdogs" on Saturday afternoon. Anthony's unpretentious style and playful enthusiasm made the tasting feel more like a raucous game of bunco than a stuffy sniff-sip-n-spit affair. We even got to see him brush off a drunk heckler (who happened to be a well-known chef I won't name).
The session spoke directly to a recent endeavor of mine: understanding French wines through more obscure, and sometimes more affordable regions. Anthony encouraged us to trust our palate, and even disagree (read: willingly hate) any of the wines he offered us. "Who am I to tell you what to think?"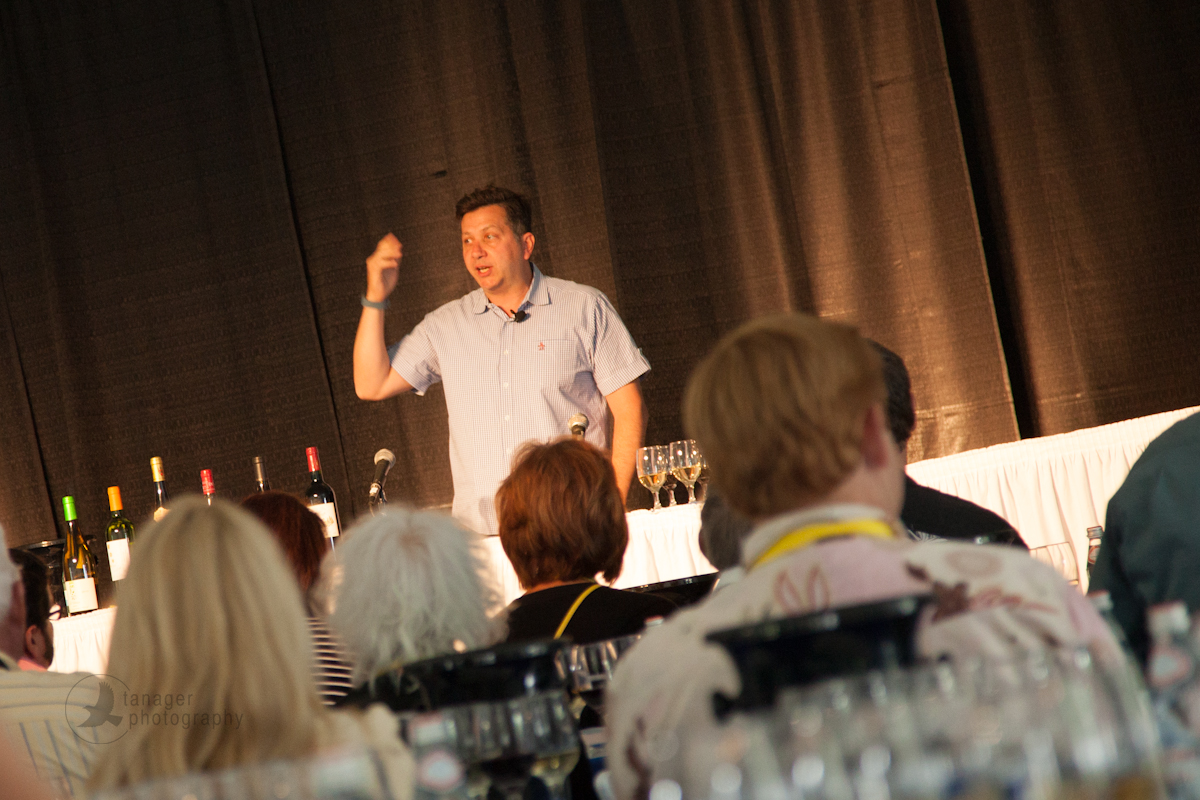 And hate on a few of them we did: the pinot gris from Alsace made my friend's face pucker, and the glass of Cotes de Duras felt syrupy, green and off-balance to me. But by the session's end, my palate had the heightened senses of a ninja. "What do you smell? Shout it out," he beckoned to the crowd. Cut grass! Matchstick! Roibus tea! I would exclaim. It was fascinating to discover these aromas laying underneath the wonderful fruit flavors of Anjou, Cru Beaujolais and Pezenas.
Anthony noted that some French white wines have a smell reminiscent of cat pee, which drew a few chuckles, and later, prompted someone to shout out "cat shit!" as a joke while sniffing Cahors.
Were any of these tasting notes fact? No.
Was everyone having a good time? That was kind of the point.
Follow Anthony on twitter. He's dialed in and refreshing to read.
7. The Best Thing I Ate Sunday: Chilled Cucumber and Watercress Soup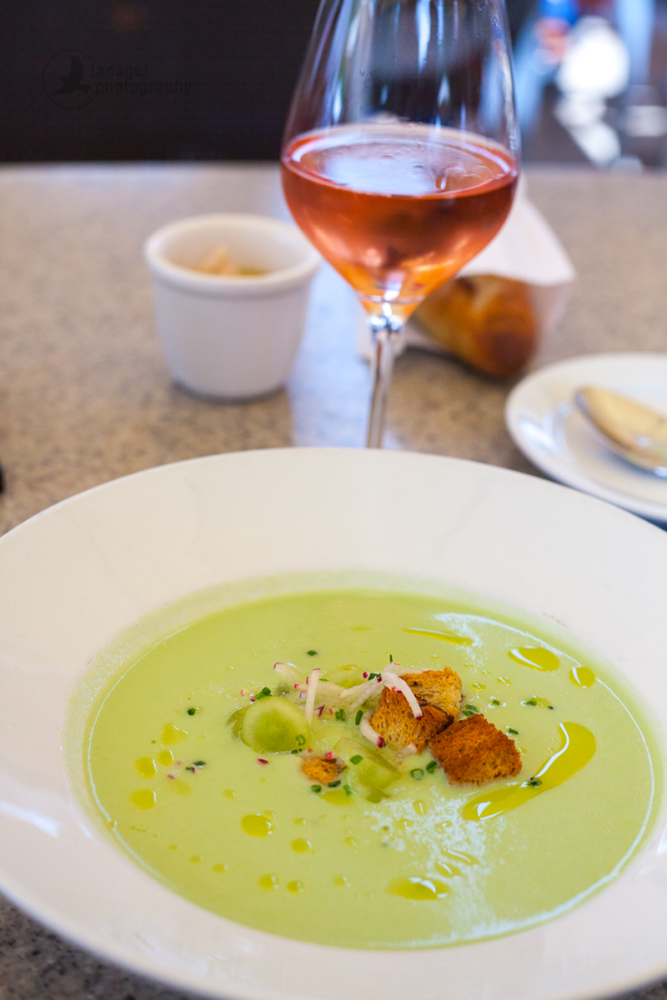 … With white grapes, radishes and rye croutons. Finished with a touch of lemon oil. Served at Ajax Tavern, and part of the regular summer menu.
$12 and you've got lunch. Get it.
8. You Can Get Triple Your Money's Worth at the Grand Tasting. That Doesn't Mean You Should.
Tickets to the Aspen Food & Wine Classic run $1,250 per person (for the record, I got in on a guest volunteer pass and attended three events as media). There is no way around it: that's a ridiculous amount of money for three days of food and drink.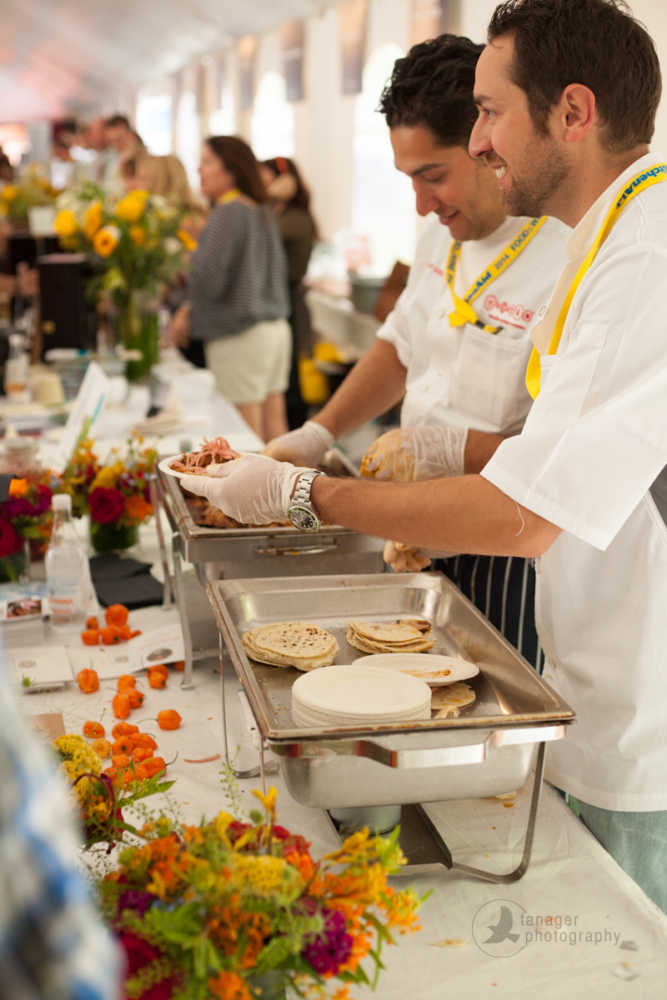 Or is it? The amount of Bordeaux and Burgundy and Barolo and bourbon being poured here makes the open bar at an Aspen wedding seem modest. I was offered a spoonful of foie gras like it was a cup of Gatorade at a marathon. Black truffles and black seaweed drape small-bite dishes, oysters are served by the thousands, and Wagyu beef and heritage-farm pork is everywhere. And that's just the Grand Tasting. Seminars, open sessions, after-parties: It's an embarrassing amount of excess when the dust settles.
Certainly, if your stomach and liver can handle it, you can attend all five tastings and a handful of seminars and eat and drink almost the equivalent of $5,000 of the choicest shit in the world (investors: a staggering 3-to-1 ROI over three days!).
You just shouldn't. That would be disgusting.