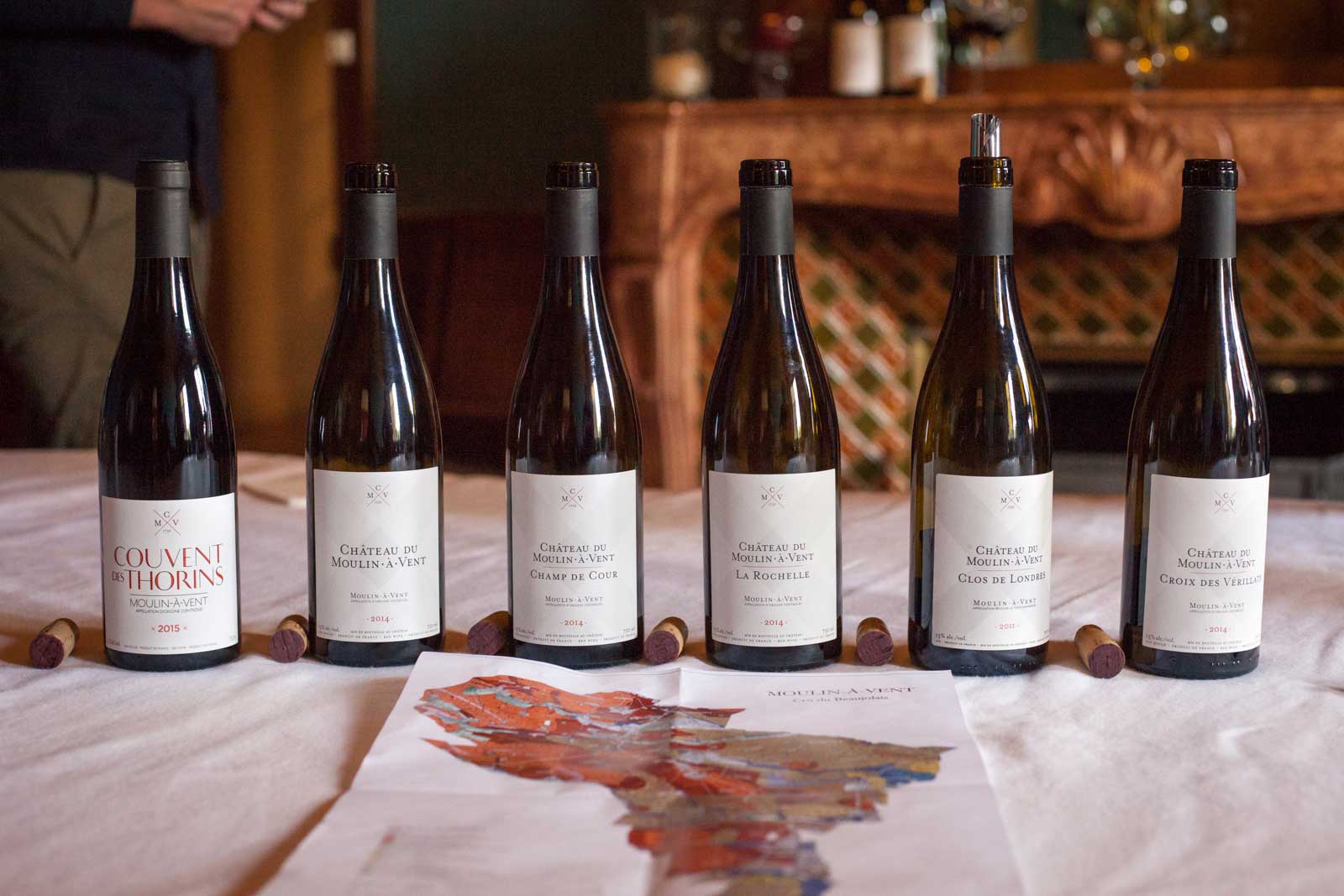 Note: For a limited time, we are making this page free to give readers a sense for the Essential Winemakers pages that are included in an Opening a Bottle subscription. Subscribe today.
Why Château du Moulin-à-Vent is Essential
The wines of the ten Cru of Beaujolais can be among the world's most expressive of terroir. From one village to the next, subtle shifts in sun exposure and soil can be detected in the glass, even for those with untrained palates. The wines from Château du Moulin-à-Vent stand out to me for two intertwined reasons: their robust texture, deep flavor and age-worthiness is made possible my Burgundian winemaking methods and a steadfast refusal to employ semi-carbonic maceration, a common technique among Beaujolais wineries. Because of that, these wines reveal the gusto of Beaujolais' most powerful Cru, the wind-beaten slopes of Moulin-à-Vent.
I've had a love for Château du Moulin-à-Vent's wines for several years now, but that love was profoundly deepened with a visit to their estate in Romanèche-Thorins in 2017. There, I met the father-and-son behind the operation — Jean-Jacques and Edouard Parinet — as well as their brilliant winemaker, Brice Laffond. I came away from the visit with an altered perception of Cru Beaujolais' position on the wine spectrum: You might be fooled into thinking you are inhaling a Pinot Noir, or tasting a Syrah from the Rhône. To some, this trait defies the ethos that Beaujolais ought to be joyful and fruity. But to me, it is an indication that these hills — and the wines they can produce — can cover a much broader swath of the spectrum than we are willing to allow.
Romanèche-Thorins, Beaujolais
Grapes: Gamay, Chardonnay
Appellations/Cru: Moulin-à-Vent AOC, Pouilly-Fuissé AOC
American Importer: Wilson Daniels
Originally listed: October 2015
Renewed: April 2017, May 2020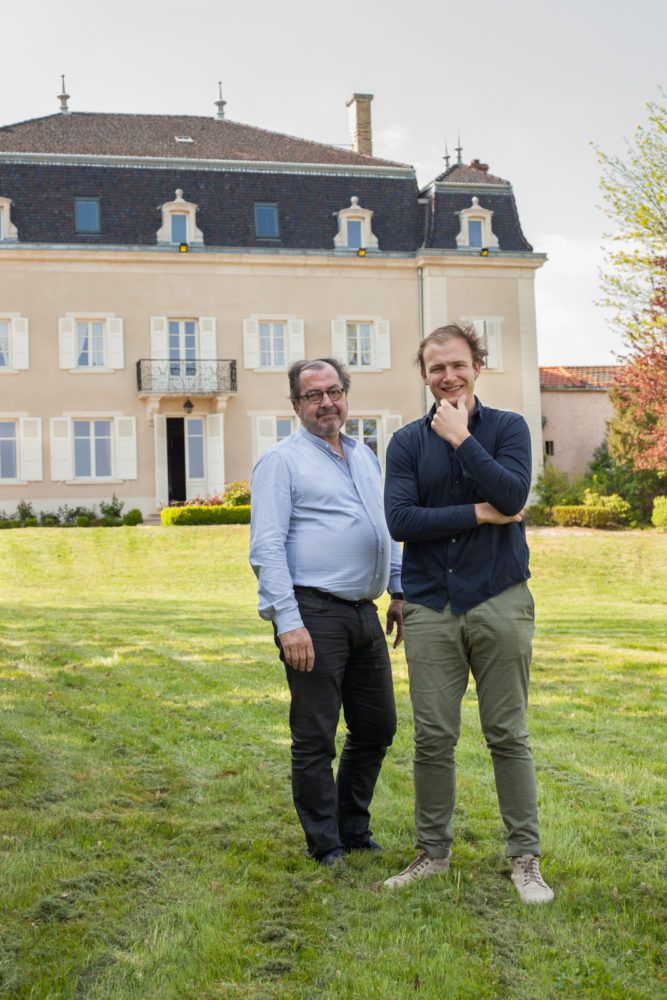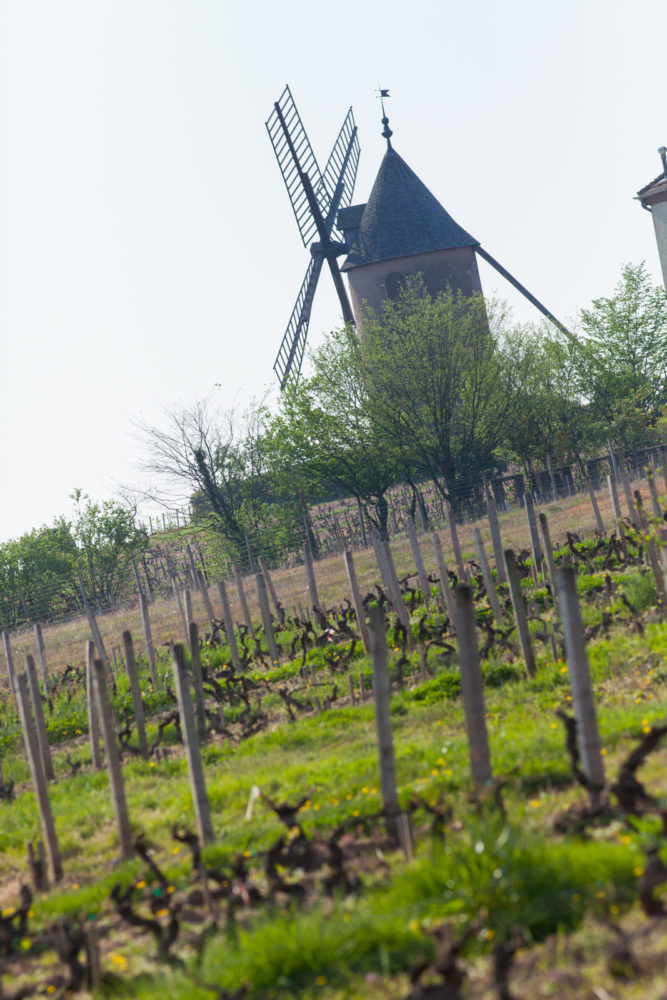 Wines to Seek Out
This historic château has embarked on a renaissance since the Parinet family acquired it in 2009, and it is now churning out deep and detailed, site-specific Gamay.
Château du Moulin-à-Vent Clos de Londres Moulin-à-Vent
Only made in exceptional vintages, this prized wine from a microplot underneath the iconic windmill is a consistent stunner. There is a hard-to-pin-down note that which I can only describe as "curry leaf" —something that has not shown up in any other Gamay wine I've tried. Whatever is happening in the glass, this wine's uniqueness has been there each time I've tasted it.
Château du Moulin-à-Vent Champ de Cour Moulin-à-Vent
This wine comes from a vineyard that seems to take the brunt of Moulin-à-Vent's winds, yielding a wine of intense concentration and depth. An age-worthy Gamay.
Château du Moulin-à-Vent Croix des Vérillats Moulin-à-Vent
Named after a Redemption Cross that stands in the vineyard, Croix des Vérillats is the most savory offering, as well as a wine ripe with tannins. Also age-worthy.
Château du Moulin-à-Vent Couvent des Thorins Moulin-à-Vent
The estate finally lightens up a little with this exceptionally versatile and affordable wine for everyday consumption. Start here if you are new to wines of Cru Beaujolais.
Domaine du Roc des Boutires
Also keep an eye on Château du Moulin-à-Vent's companion label for Pouilly-Fuissé: Domaine du Roc des Boutires. The estate has begun to release a handful of terroir-driven Chardonnay from this neighboring appellation to the north, but because of a technicality (that is, the name of a different AOC appellation in the domaine's name) they've had to release these wines under a different label.