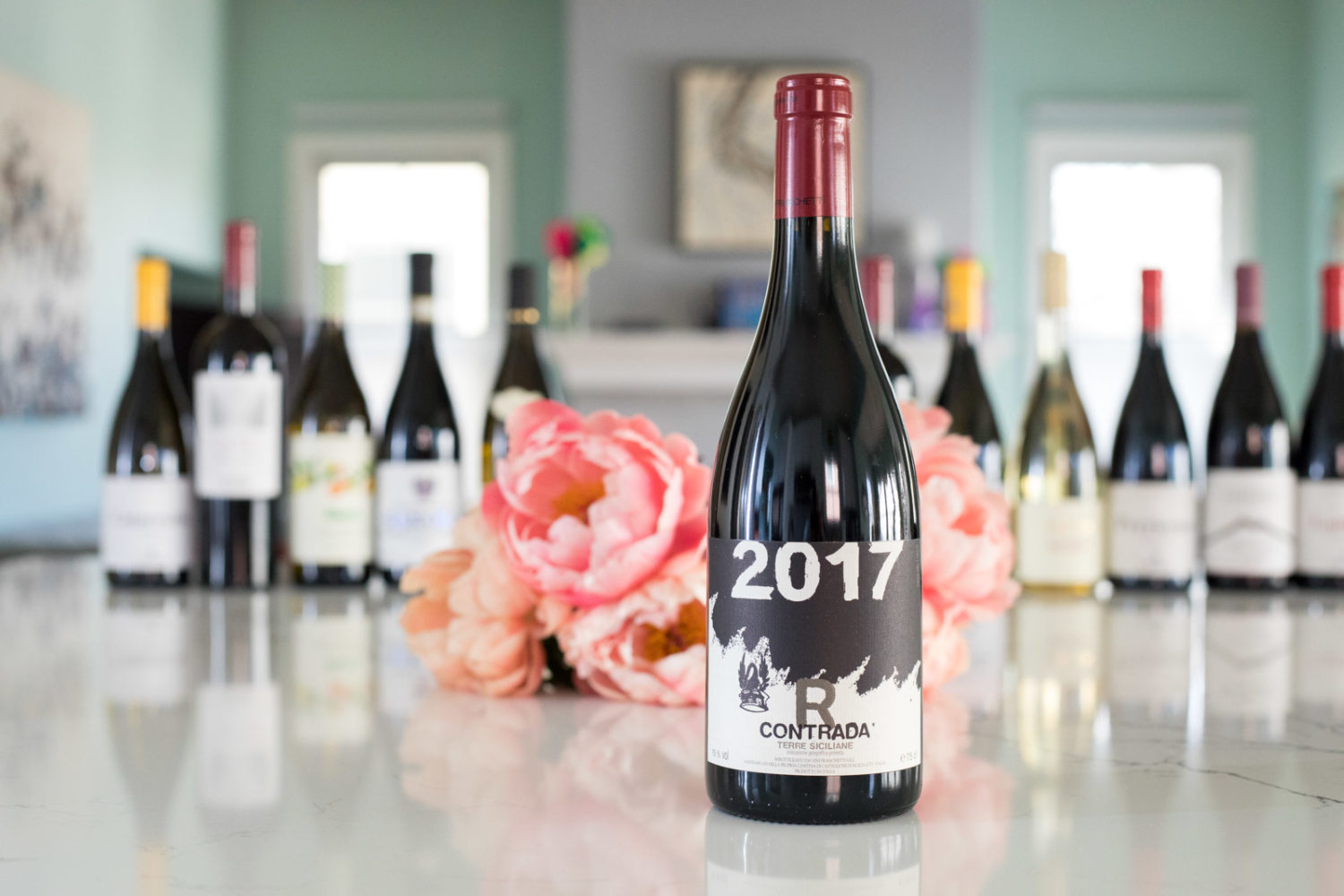 Why
Passopisciaro

is Essential

When Andrea Franchetti first arrived on Etna in 2000, he found a vineyard landscape that had largely been abandoned. A fan of robust Bordeaux-style wines (which he had been emulating in Tuscany at Tenuta di Trinoro), he nonetheless appreciated the value of the area's centenarian vines of Nerello Mascalese. Back then, he could take his pick from what was for sale. It was just the beginning of something grand, because his work, the work of Benanti as well as a small handful of peers helped kick-start a renaissance on Etna. Today, Etna and its wines are just as compelling to explore as those of Barolo and Brunello di Montalcino.

There is an element of surrender in Passopisciaro's Contrada wines that I find very compelling: try as hard as I might to put them in context (how do these compare to other Etna producers? where does this fit within the greater schema of Italian wine?), they stand as singular. Each vintage carries a new story of what the old vines are saying from across the northern flank of that smoldering volcano, meaning each release from Passopisciaro ought to be closely watched.

And those new releases from Passopisciaro make a bigger splash in the Etna pool than anyone else. Concentrated and intense, their wines benefit from late harvesting from very old vines, often from higher elevations on the volcano. Because of this, the estate's wines anchor one end of Etna's vinous spectrum: the side predicated on power. This brazen style may not be to everyone's liking — and I am hardly known to pursue wines of concentration, extraction and strength myself — but what is undeniable to me is the craft of these wines. They are layered, shape-shifting and wildly compelling. They also manage to convey a unique story each time, which is rare among high-powered wines.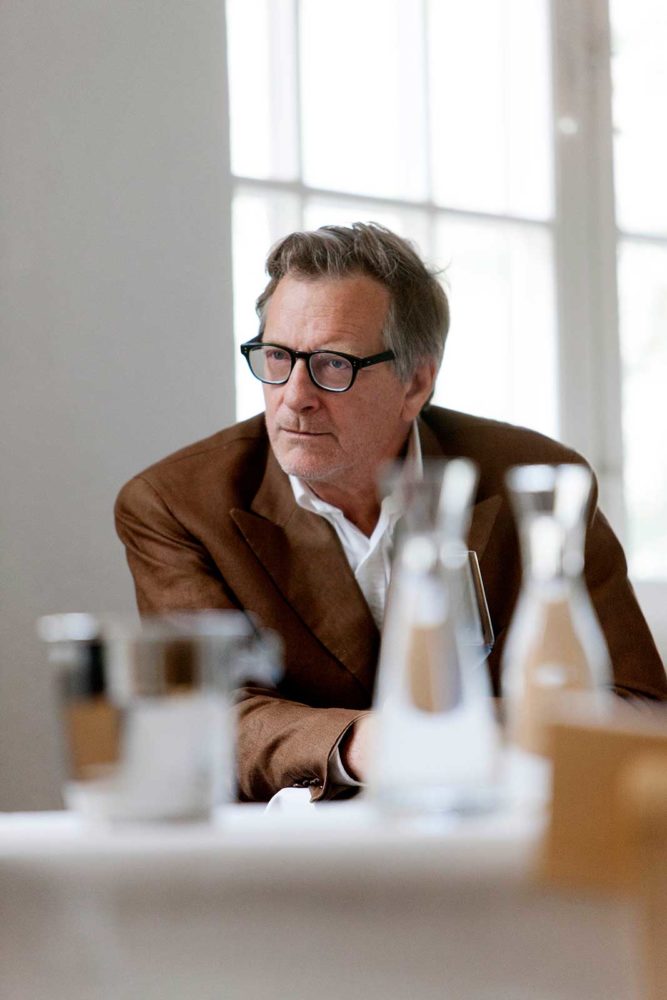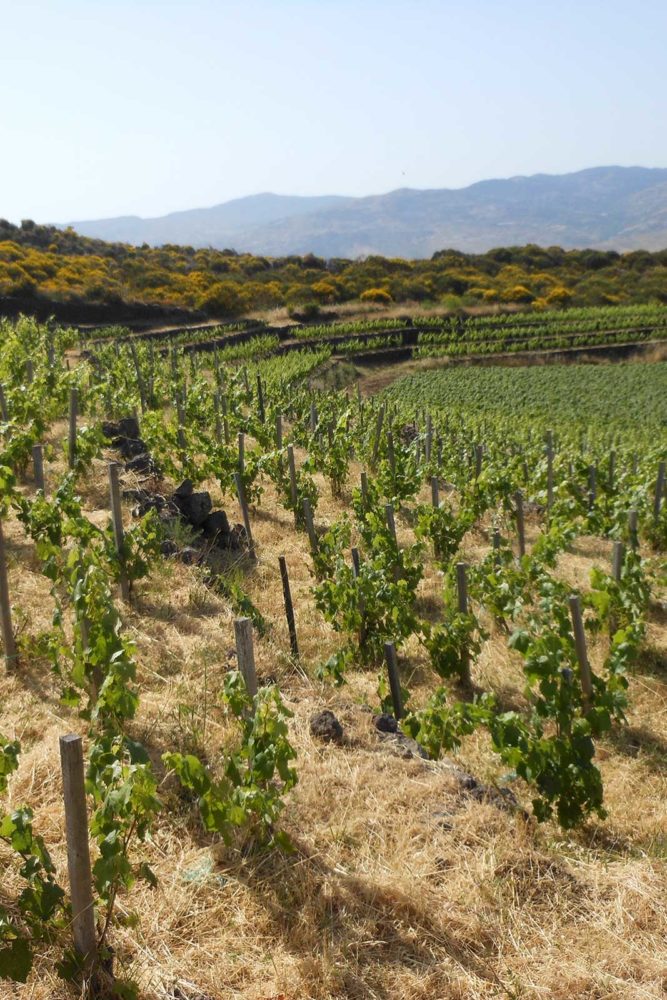 Wines to Seek Out
On Etna, Franchetti has vineyards planted to Nerello Mascalese, Cesanese, Petit Verdot and Chardonnay, but from my experience, the most interesting wines by a long shot are from Nerello Mascalese. The Contrada series is technically not an "Etna Rosso," because some of the vineyard holdings are too high in elevation to qualify for the DOC level. To keep the brand consistent, they're all labeled as Terre Siciliane. But they are all 100% Nerello Mascalese from the flanks of the volcano, so nearly everyone lumps them into the Etna conversation, and rightly so. They used to comprise the Passorosso blend, but beginning in 2008, winemaker Andrea Franchetti decided that each vineyard's voice demanded a solo act, and thanks to that, we have a wonderful case study in the varied terroir of Etna's north slope.
Passopisciaro "Passorosso" Etna Rosso
If you want to see how Passopisciaro's wines differ from their contemporaries on Etna, start with a comparison tasting of entry-level Etna Rosso and watch how the Passorosso thumps its chest. This is a brawny Nerello Mascalese with a strong identity. It is also the lone Etna Rosso DOC wine from this producer.
Passopisciaro "Contrada G" Terre Siciliane
The Contrada G sources its fruit from the best parcels that surround the winery in Contrada Guiardiola, and it veers closest to "volcanic Burgundy" in its tenor. Upfront, it is smooth and savvy, but as it passes to the finish it roars to life. Its aromas were suggestive of tart cherries, peppercorns and violets.
Passopisciaro "Contrada C" Terre Siciliane
The Nerello Mascalese grapes in the Contrada Chiappemacine yield a wild and unpredictable wine with tones reminiscent of plums, blueberries, blue flowers, ash, varnish and a mysterious tone that reminded me of a salt-water estuary. Coarse but effective tannins and a pristine finish balance these notes out to yield a massively pleasing wine.
Passopisciaro "Contrada R" Terre Siciliane
From one of the highest elevation vineyards on Etna, Contrada R (Rampante) benefits from a ridiculously long ripening schedule, and this in turn yields a wine of high alcohol and supreme depth. The tones here are decidedly more black — dark fruit, smokiness, roasted coffee beans — but also with some suggestions of rose. In my notes I wrote "has more grip than a brand new pair of hiking boots." This is where having a decanter pays off.
Passopisciaro "Contrada S" Terre Siciliane
Due to vintage variation, any one of these wines could be the scene-stealer of Passopisciaro's portfolio, but from what I've experienced, Contrada S (Sciaranuova) is the big show — a wine with everything in the right place, and shades of the other wines balanced perfectly into one complex, thoroughly fascinating wine. It has an ironclad structure like Contrada G, untamed flavors like Contrada C, and an assertive personality like Contrada R. In other years, this script can flip (my most recent tasting was the 2017 vintage), but this wine is Passopisciaro at its most impressive.