9
min read
For such a big island, its rather odd how so many people have no idea where Sardinia is on a map. This rough and rugged landscape belongs to Italy, but its people — despite conquests from the Phoenicians, Carthagians, Romans, the Spanish and various Italian Republics — have long remained fiercely independent. In fact, today it is one of five regions with some semblance of autonomy from the Italian government. Grain production and livestock have long been vital to the economy, as has viticulture. Geographic and cultural isolation led to the evolution of numerous grape varieties, and of these, one stands out as most important — Cannonau.
However, unlike Cagnulari or Nuragus (other varieties indigenous to Sardinia), Cannonau likely has its origins abroad — in Spain. That's because it is genetically identical to Garnacha/Grenache. However, some researchers are beginning to explore the prospect that Cannonau may actually be the O.G. (original Grenache), a tantalizing plot twist given the grape's storied role in so many iconic wines, like Châteauneuf-du-Pape or Priorat.
But don't let this linkage dupe you into expectations of a CdP-like performance. Cannonau may share DNA with that fruity and bombastic grape, but centuries of isolation on Sardinia and a winemaking tradition all its own make it quite separate. (It is also never blended with more than 15% from other red grapes).
Let's explore its primary appellation — Cannonau di Sardegna DOC.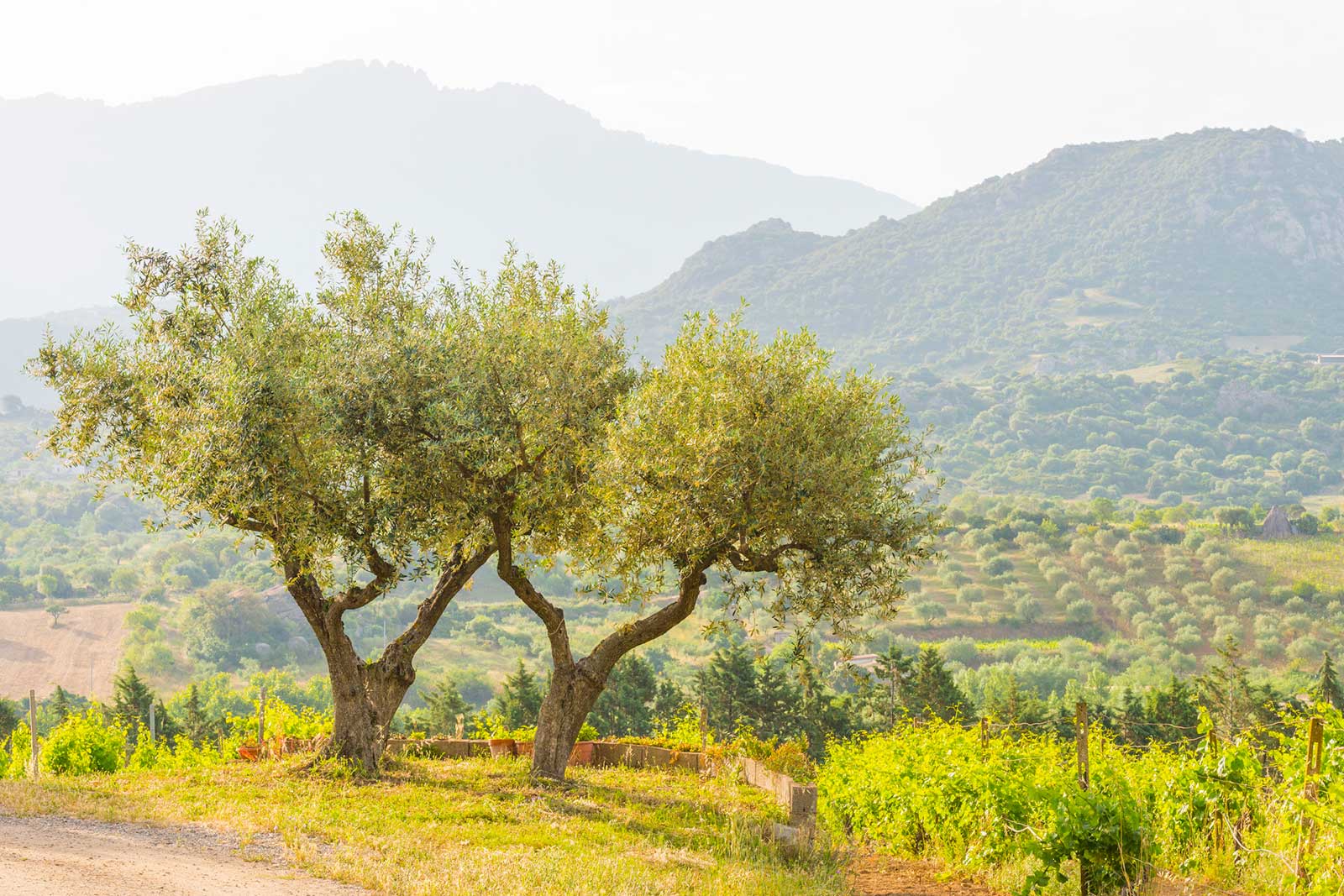 3 Reasons to Try Cannonau di Sardegna
Because you already drink Spanish Grenache – Despite genetic mutations that have adapted it to Sardinia's terroir, Cannonau still has more similarities to Grenache than differences. Spanish Grenache drinkers will be rewarded.
Because you grill – Cannonau shares an affinity for anything grilled: from mushrooms and onions, to burgers and quail. If it has char marks, Cannonau complements. Its endurance in Sardinian culture makes sense given the island's cuisine is more turf than surf. Cannonau is also a superb summer sipper — don't be shy to chill it a smidgen.
Two of Italy's most compelling red wines (in my opinion) are Cannonau – More on them below.
What is Cannonau di Sardegna?
Cannonau di Sardegna is a region-wide DOC appellation covering the entirety of Sardinia. In fact, 20 percent of Sardinian wine is classified as Cannonau di Sardegna, making it the island's most important red wine on the marketplace. To be classified as Cannonau di Sardegna, the wine must be comprised of 85% Cannonau with the addition of only "two other non-aromatic black grape varieties suitable for cultivation in Sardinia." In principal, this means Bovale, Pascale and Carignano are the allowed blending partners, but most wines are 100% Cannonau.
There are six different styles of Cannonau di Sardegna: two rosso (the DOC version and a Riserva, which mandates at least two years of aging with at least six months in oak), a rosato, a passito, and two liquoroso (sweet and dry). For purposes of this guide, we are only focusing on the two rosso classifications.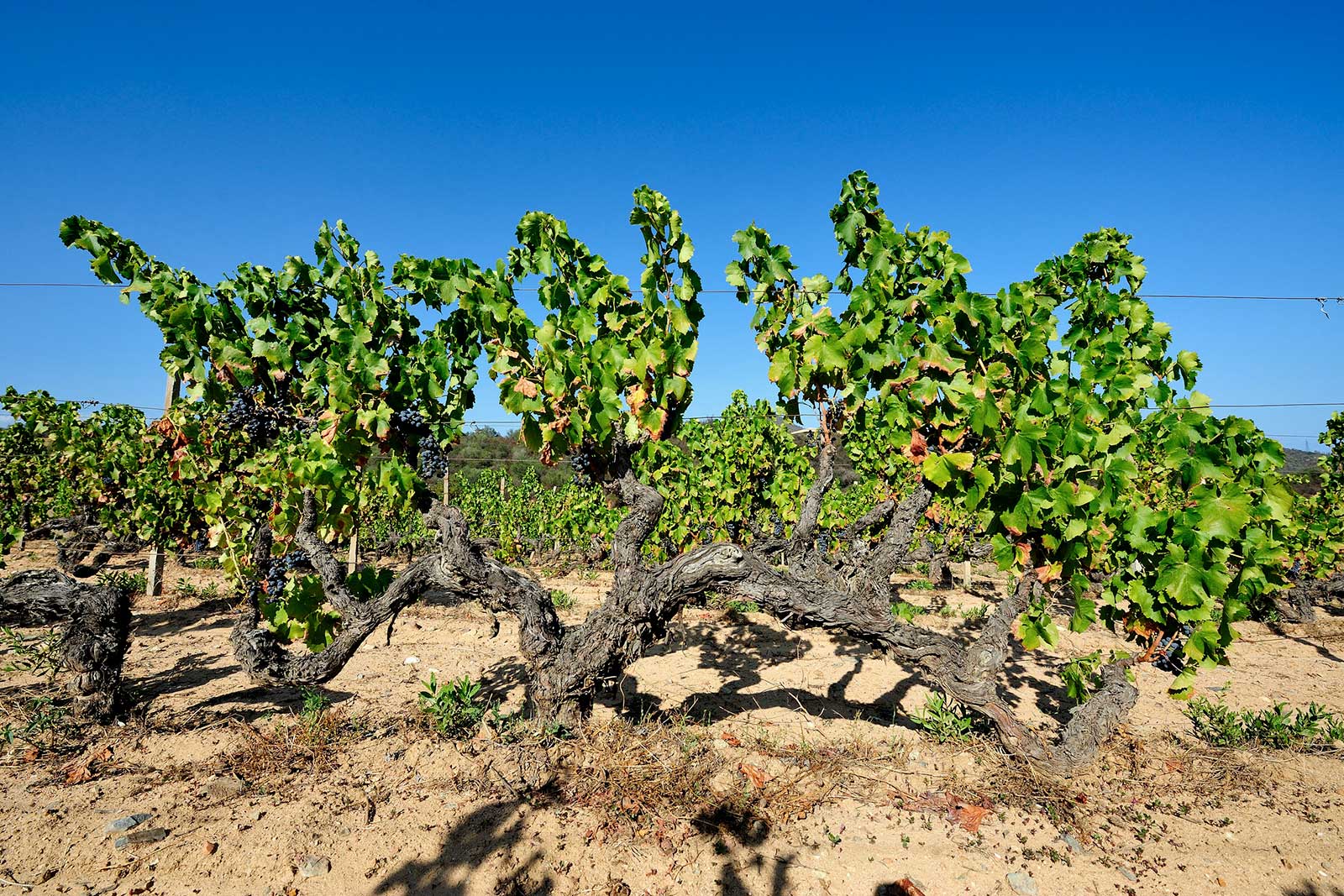 Sardinia is a big island, and some areas have a better reputation for producing Cannonau than others. As a result, three separate subzones (Oliena, Jerzu and Capo Ferrato) are allowed to apply this designation on the label. Just to add another layer to the onion, the rules allow for a classico designation if the wine comes from the Nuoro province (which is encompassing of Oliena, but not Jerzu and Capo Ferrato). I've also seen wines from these areas that don't even bother to mention the subzone.
That might be a lot to absorb at once, but most of the Cannonau di Sardegna wines that leave the island and hit the export market are confined to just a few aspects of the category — specifically rosso and rosso riserva — which we'll largely focus on here.
Finally, Cannonau is not the only Italian Grenache. Alternate names include Tocai Rosso (exclusive to Veneto), Alicante (Tuscany) and Gamay Perugino (wait, Gamay? Yep … they say Gamay in Umbria). All of these wines are quite different, and none of them have the same vine acreage or international market presence as Cannonau.
The Backstory on Cannonau di Sardegna
To understand Cannonau, you have to understand a few things about Sardinia's landscape, history and present day.
First, it has a rugged and varied landscape with vast stretches of emptiness. Sardinia is the second largest island in the Mediterranean Sea (behind Sicily) and Italy's third-largest region by size (trailing only Sicily and Piedmont), yet it has the third lowest population density in Italy. It's rugged coastline largely prevented the Sardi people from developing a seafaring tradition, so they looked inward to the island's valleys and plains to survive.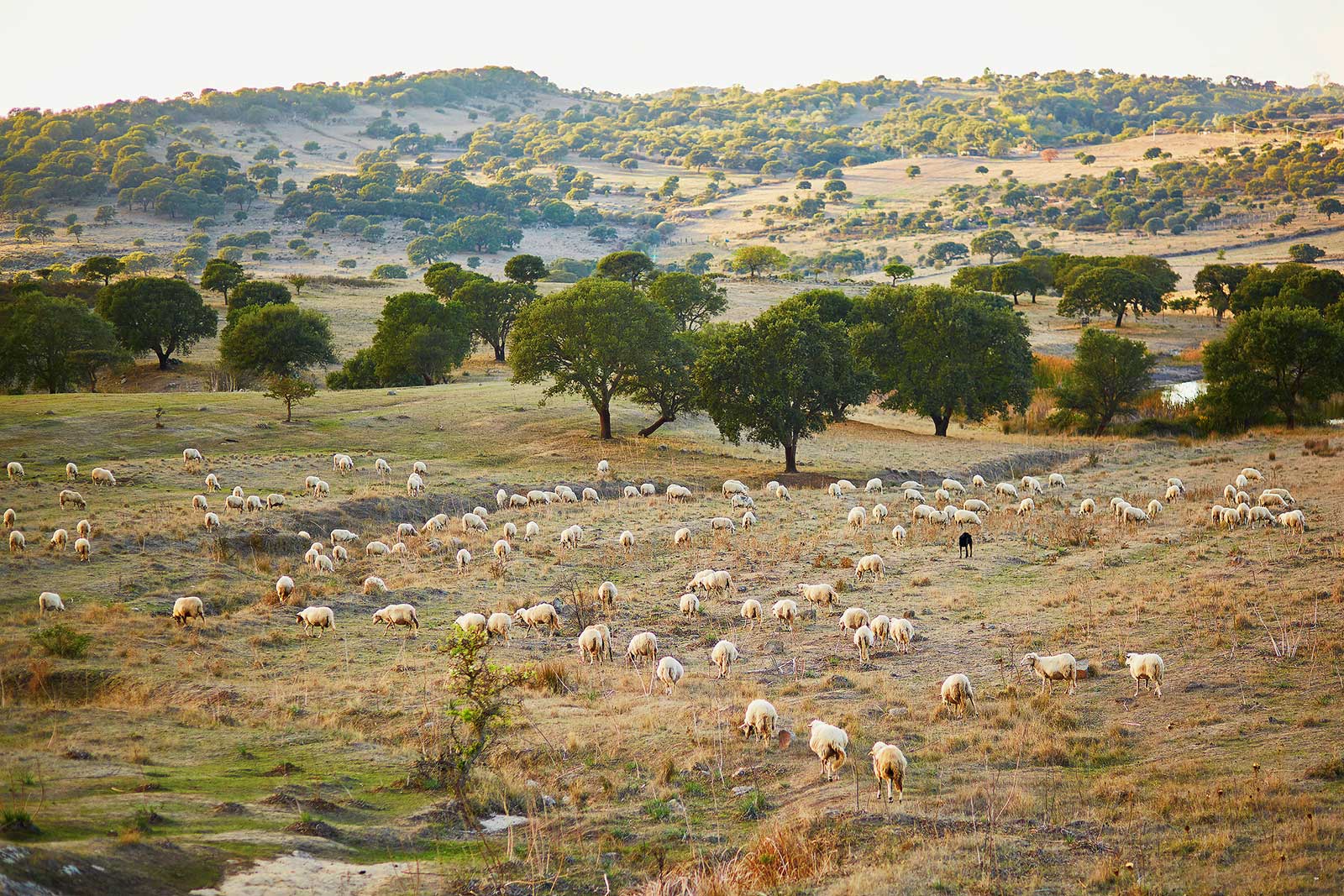 Secondly, Sardinia's history is punctuated by epochs of empires, who left their mark in small ways, yet never truly diluted the culture. Of these periods of time, the reign of Spain's Kingdom of Aragon (from the late 13th century to early 18th century) had perhaps the most profound effect. The Aragonese-Spanish provided protection against frequent pirate attacks, which allowed for resettlement of coastal areas. They also influenced language and customs that are still visible today.
But their influence on the local wine was enormous, as the Spanish ushered in the reign of Cannonau (and to a lesser extent Carignano/Carignan). As noted before, records of Cannonau plantings correspond with the early days of the Aragonese-Spanish period. Genetic studies have also confirmed the linkage between Cannonau and Grenache, which many had suspected due to their similarities in the vineyard and in the glass. Whether Cannonau spawned Grenache or the other way around, geneticists do not yet agree. What is for certain is the grape's presence on Sardinia dates back at least 400 years, but probably more than that.
Which brings us back to Sardinia's rugged and empty island landscape. One can assume that isolated valleys, minimal outside interference and a slow-to-develop wine trade would have all allowed Cannonau to mutate and adapt into a panoply of expressive individuals. Some of this is true, but unfortunately, much of the island was replanted to a low quality biotype of Cannonau in the 1980s — an issue that continues to harm the overall quality of Cannonau being made. According to wine writer Ian d'Agata, in his book Native Wine Grapes of Italy, "Cannonau is a textbook example of the damage that can be wreaked by careless nursery practices."
But if you know where to look and which producers to seek out, you can discover that true Cannonau is wildly beautiful.
Your First Taste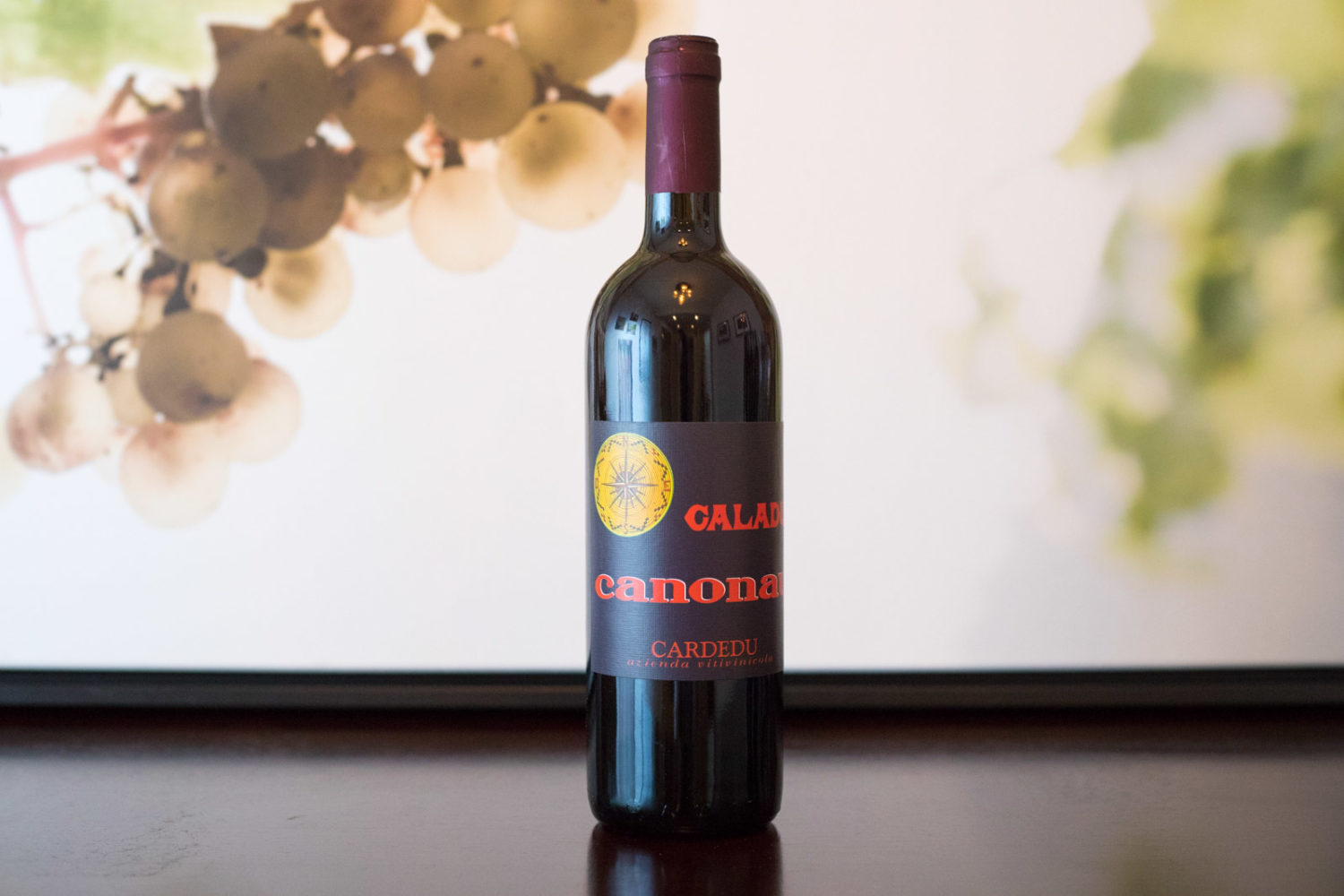 As with Grenache, Cannonau vines can reach the century mark. It is not uncommon to find vines that are 50 years old or older, and these precious plants usually yield more character-driven wine. From my experience with Cannonau, vine age — more than any other attribute — can be a good indicator of quality, especially if the vines predate the 1980s when replanting efforts skewed the percentages toward a lesser biotype. Unfortunately, vine age is hardly ever provided on the label — you have to look it up on the winery or importer's tech sheet (example).
The best Cannonau wines exhibit an herbal cut to counter the swaths of berry-like fruit. From experience, lesser bottlings of Cannonau merely taste like berries and alcohol. They're one-dimensional and hollow; ideal for sangria, maybe, but best left out from this discussion.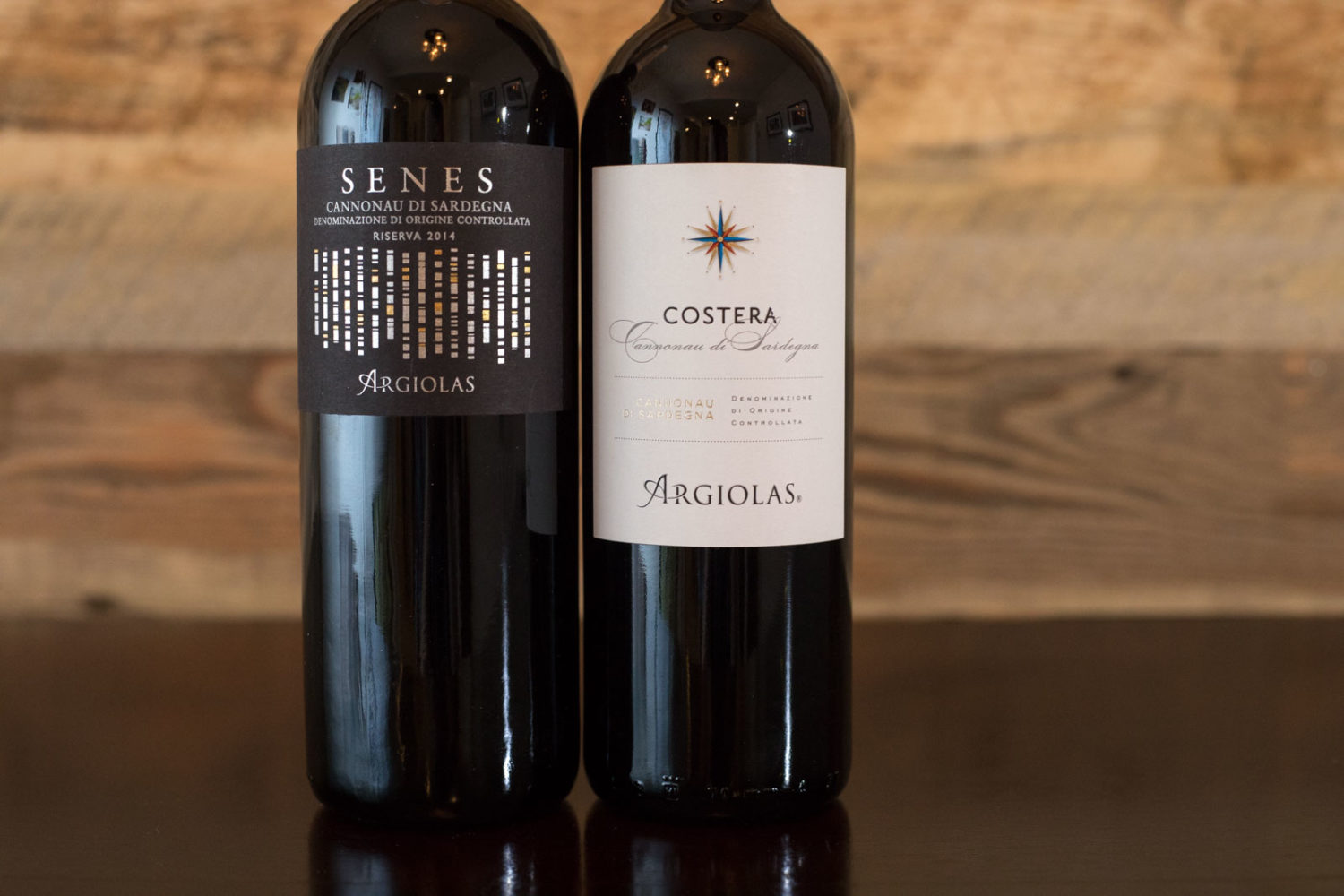 One of the most widely available Cannonau in the United States is from Sella e Mosca, which to me, demonstrates this point. Their Cannonau di Sardegna Riserva (★★★ 3/4) is a decent introduction to the wine, but if you are familiar at all with Grenache-based wines, I do not think it will impress. I found its finish to be a bit rough and undefined; its fruit a little too flabby.
A more intriguing option on the widely available market is Argiolas "Senes" Cannonau di Sardegna (★★★★) which has a richer body than even many Spanish Grenache wines, and a crushed-gravel and blackberry tone once it has opened up. I found the tannins, however, to be a little coarse, and the blackberry to be a little cooked, which disguised some of the wine's most Cannonau-like attributes.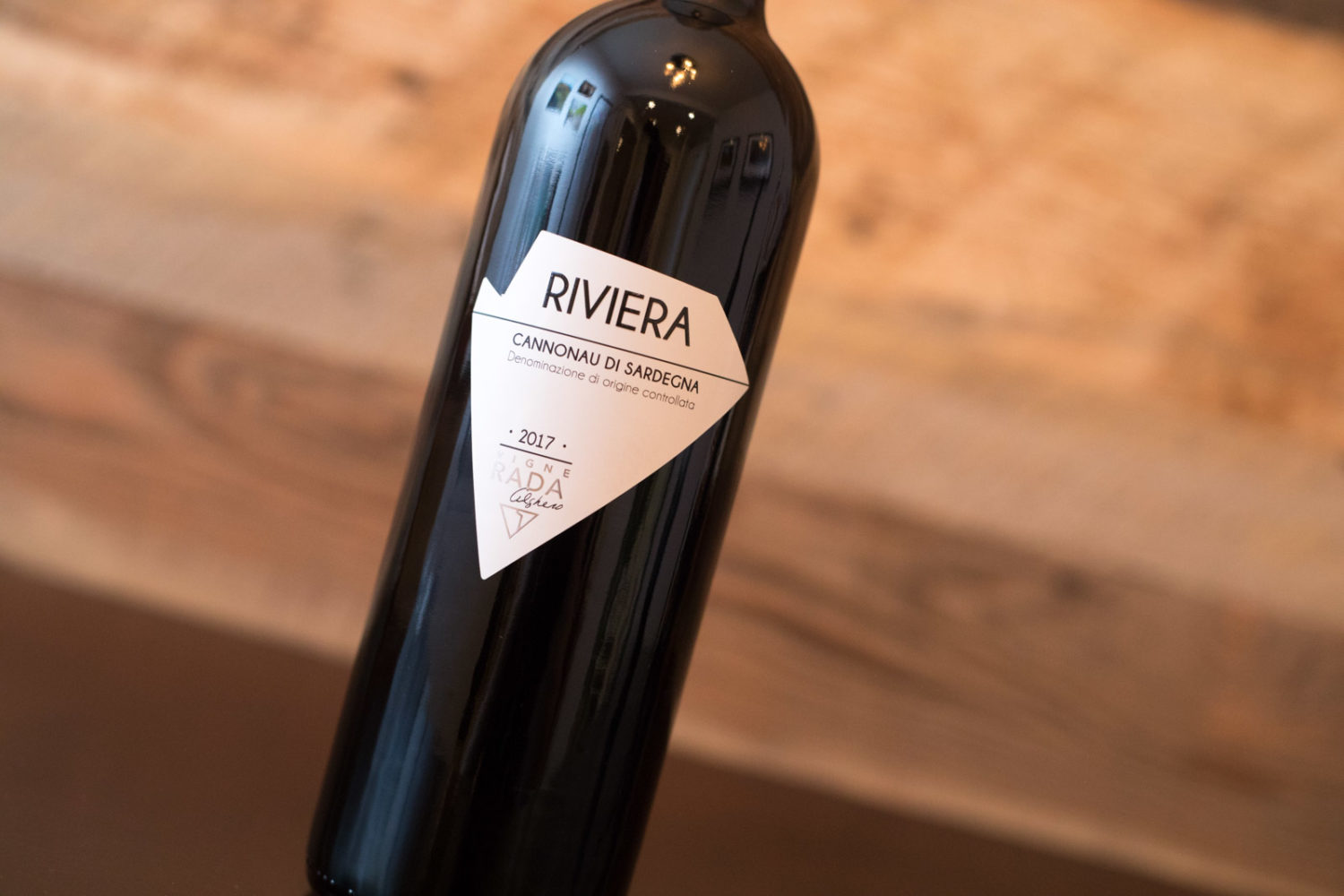 Things get more interesting with Sardinia's smaller producers, particularly within the portfolio of wines from Kermit Lynch Wine Merchants, who imports these next two wines.
The 2017 Vigne Rada Alghero "Riviera" Cannonau di Sardegna (★★★★ 1/2) registered as the most familiar, Grenache-like Cannonau I've had from the island. Those lovely and compelling tart raspberry and star anise tones are flush on the palate, and on the nose, a striking aroma reminded me of something quite specific. I went to the spice cabinet, reached for the dried oregano, and crushed a handful of it between my palms. Yep, that's it! I said to no one in particular. (Great wine makes you do strange things).
However, the icon of Cannonau di Sardegna — what it ought to be in every way — is the 2017 Giovanni Montisci "Barrosu" Cannonau di Sardegna (★★★★ 3/4). I wrote about this wine in August, and it still registers as one of Italy's most fascinating red wines. The gripping acidity is countered by assertive tannins and a minerally texture that together weave an impressively balanced wine. Tones of cherry, menthol and herbs become even more defined with time out of the bottle (I slowly savored this over three nights and it kept getting better). "Barrosu" in the local dialect means "brash or arrogant," and while nothing in this wine offended my senses, it certainly has a swagger. The only reason it missed the five-star ranking was its extreme power, which was overwhelming at first for my palate. This is a personal preference. Some wine industry friends of mine, who prefer power, are crazy about this Cannonau.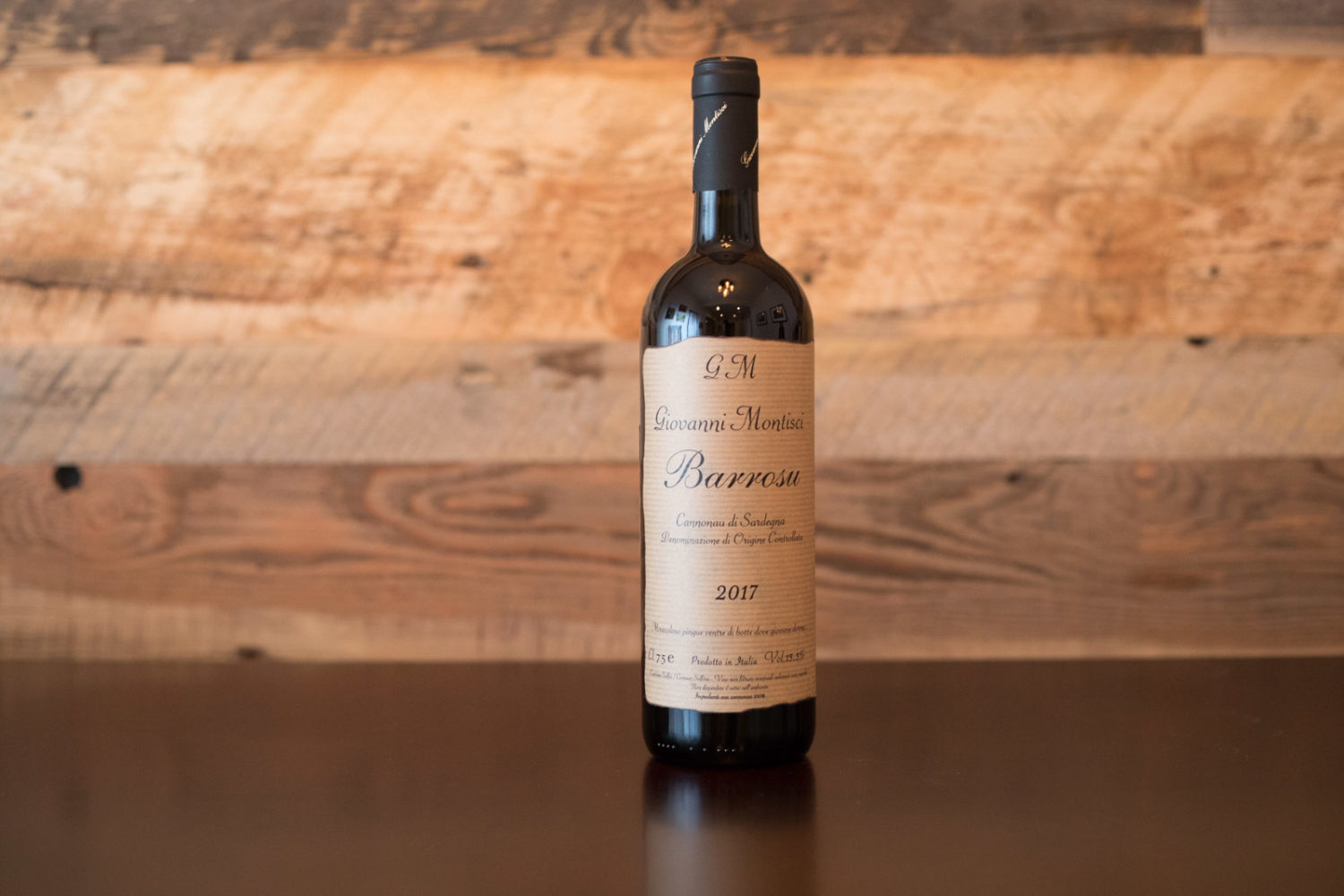 Lastly, but most importantly, is Alberto Loi's Cannonau di Sardegna from the Cardedu brand called "Caladu Canonau." (Note that Cannonau with a single n is an alternate spelling). This wine is an outlier in the world of Cannonau di Sardegna wines, or at least, the ones I have encountered. Coming from 15-year-old vines, it bursts with a youthful energy that defies the "older is better" maxim on vine age. But what you get in return is a delicious and deceptively complex red wine that works any night of the week. Last year, I ranked it as No. 6 on the Top 10 Wines of 2019, and have rated this producer as an Essential Winemaker of Italy for this wine as well as their other pop-and-pour friendlies, a Monica and Vermentino.
The magic of "Caladu Canonau" likely comes from the producer's traditional approach which unmasks the granitic soil of his vineyard. I contacted importer Ernest Ifkovitz of Portovino Wines when I first tasted Cardedu, because the wine's texture and juicy fruit complexion reminded me more of a Cru Beaujolais than anything I'd had on the Grenache spectrum. Was there carbonic maceration? I asked.
He responded to say:
I tasted with Loi for years before deciding to work together … One year he said to me that I would probably like the wines of his father, Cardedu. And, he was correct and we started a collaboration right away … The granite gives, just like in parts of Beaujolais, that depth to the fruit, that hard-candy aspect to the fruit of the variety, which becomes accentuated. It also tends to give a more savory finish.
Fruity, herbal, and a bit bombastic, the best Cannonau are the genuine article, and not capable of duplication anywhere outside their home region.