9
min read
As you scan the wine labels in your local wine shop — or peruse a wine list at a restaurant — what does the name of a grape variety say to you? Most will conjure a frame of reference from wines of the past. Oh yeah, Syrah. I remember that one bottle … Others just leave you guessing. Like Primitivo. Based on the name, you might think it is a primitive grape of some sort? Maybe it has been around a long time? Maybe they make the wine in a primitive way, like in a cave or something?
Alas, nothing is obvious in wine, especially European wines (let alone Italian ones!). Which is why I have the First-Taste Guide series in the first place. These things need decoding.
Primitivo is not primitive. It is a modern red wine just like everything else on that wine list. The name comes from its status as an early-ripening grape variety, and it is perhaps better known stateside by the name of its American twin, Zinfandel, which genetically is a near-identical match. In fact, both grapes are biotypes of a Croatian variety (more on that later).
So what's the story on Primitivo? For Americans with variety-centric palates, is this the "gateway drug" into the world of Italian wine? Or is it something different entirely? Let's find out.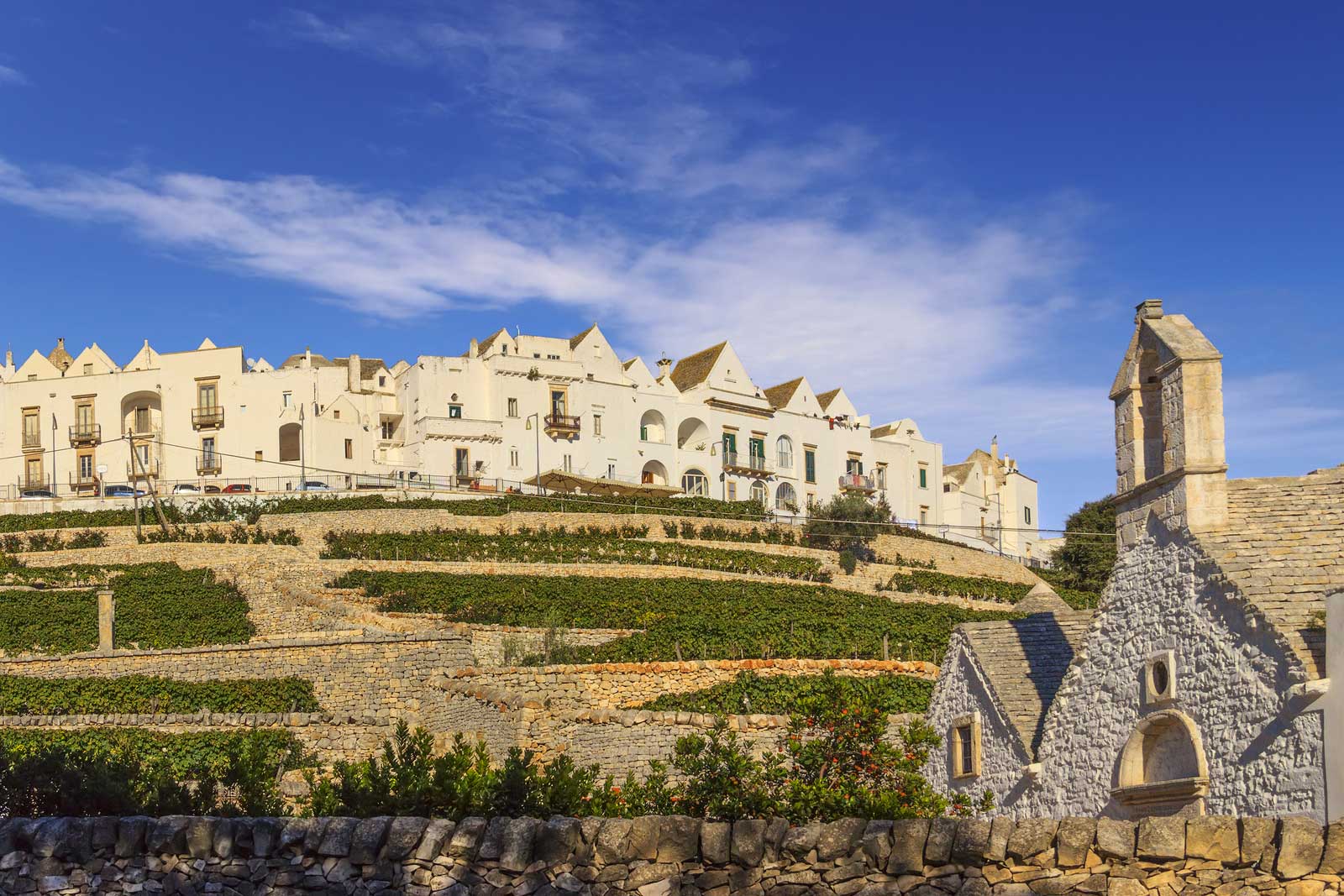 3 Reasons to Try Primitivo
You are familiar with Zinfandel – The high alcohol, the berry tones, that finish that recalls biting near the watermelon rind … Yep, they're related alright.
You need a gateway into Italian wines – If Italian wines have never made sense to you (but American wines have), Primitivo might be your way in because of its Zinfandel connection. The "heel of the boot" is where you can make landfall, yet still recognize what you are tasting. Who knows? It may lead you on a path to discovering the other great red wines of the South such as Negroamaro, Aglianico or Montepulciano.
You are seeking value – For a variety of reasons, Primitivo remains a solid value, with many entry-level bottles clocking in around the $12-$15 mark. Rarely do these wines trend above $20.
About the Grape and Its Wine
From the end of the 18th century until the early 1990s, Primitivo seemed to be one of a kind: a unique grape indigenous to central and southern Puglia. But then two things happened in the latter half of the 20th century: the international wine market began to coalesce, and scientific advances began to tell a deeper story of the world's viticulture. In the 1960s, botanists began to take note that Primitivo looked and tasted an awful lot like Zinfandel — which had been considered a one-of-a-kind grape in its own right in California.
Finally, in 1994, a genetic study at the University of California-Davis confirmed that the two grapes were genetically identical. Shortly thereafter, the link to Croatia's Crljenak Kastelianski — a coastal variety also known as Tribidrag or Pribidrag — was established. The leading theory today is that Croatia is the grape's ancestral homeland, which is news that put some much-needed wind into the sails of Crljenak Kastelianski — the grape was nearly extinct in 1990s.
Whether Primitivo crossed the Adriatic with ancient Phoenician traders (unlikely) or by another route entirely, no one knows for sure. And while it would be easy to assume that Italian immigrants brought Primitivo to America, that appears to be incorrect. The grape likely first arrived on American shores in Long Island via an Austrian nursery. Remember the Hapsburg Empire? Yep, they had dominion over Croatia for a time.
What is for certain, is that Italian growers of Primitivo were not too happy to hear of the Zinfandel connection. They thought they had something unique in their vineyards, and they did not. American growers were equally shocked, as until that time, Zinfandel had been seen as uniquely American.
Now it is here that I would love to say that Italian Primitivo is wildly different from California Zinfandel because of the unique terrain and climate of Puglia. But I can't. It would take an enormous amount of careful study (as well as an enamel-peeling session of sipping-and-spitting) to see these wines as fraternal — rather than identical — twins. To the casual observer, you won't notice much difference. California Zinfandel might be higher in alcohol, and riper in its fruit tones, but those lines can easily be blurred by various bottles. In fact, depending on the selection of wines where you shop, you might find Primitivo to be a cheaper alternative than those from California.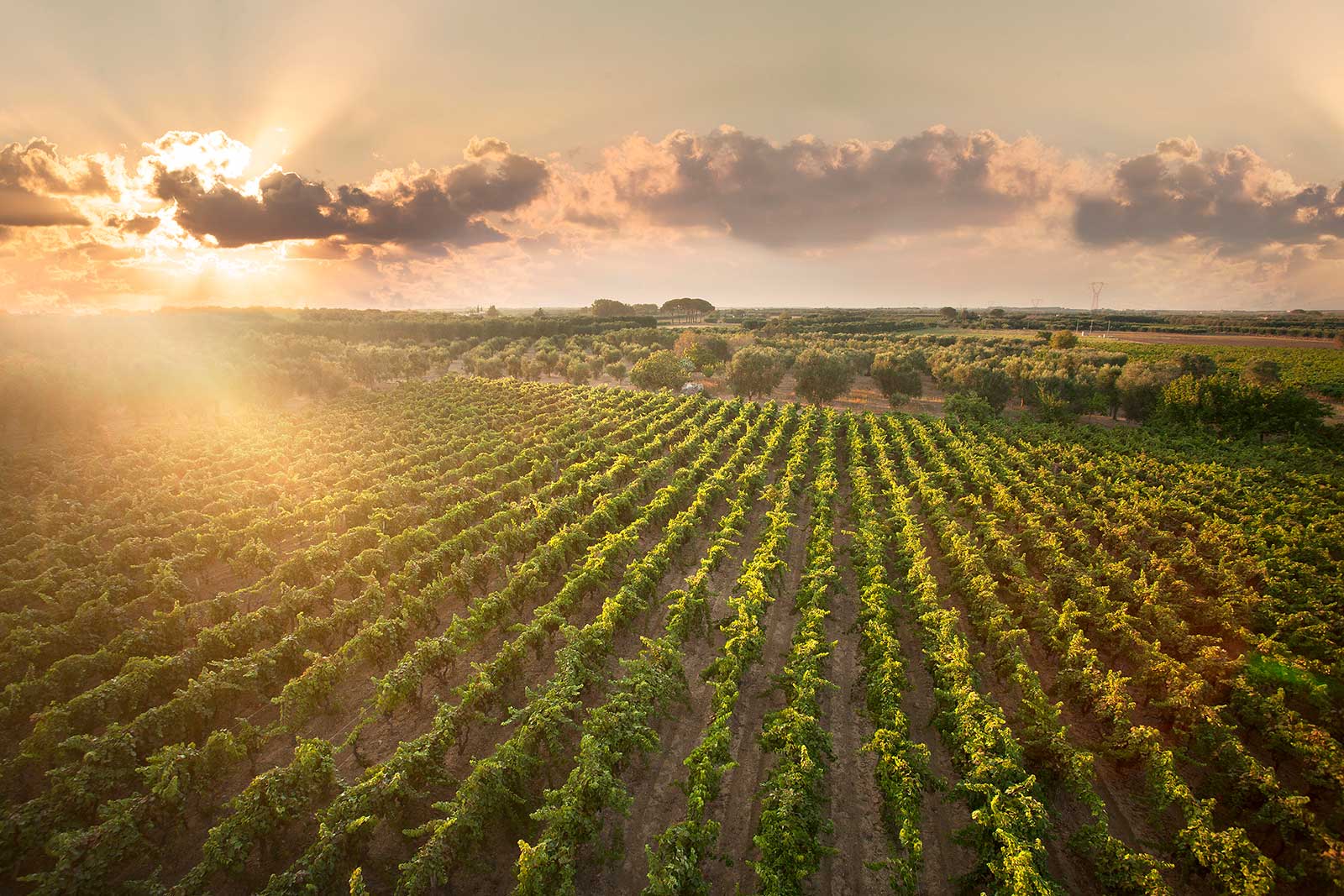 The four main appellations for the Primitivo are:
Primitivo di Manduria DOC
The most widely recognized appellation for the grape, Primitivo di Manduria is the muscle car of Puglian wine. Wines from this southerly zone hail for alberello-trained vines (see the photo at the top courtesy of San Marzano) that grow in iron-rich soils. Fruit tones veer more toward prunes and dried berries, and you might even write "jammy" in the notes of a few of them. See below for a few examples.
Primitivo di Manduria Dolce Naturale DOCG
A classification for sweet wines made from Primitivo in the Manduria area. Often, the Primitivo grapes are late-harvest and put through the appassimento drying process to concentrate sugars. This is the first DOCG-level appellation in Puglia (2011). Because I am focusing on dry wines for your first taste, I did not include these wines below.
Gioia del Colle Primitivo DOC
Northwest of the famous Valle d'Itria — a magical valley dotted with white stone huts reminiscent of sugar jars — Gioia del Colle is Primitivo's Italian epicenter. Here, the grape was first named "Primitivo" by an 18th century priest who then promoted its propagation across the region. I was unable to sample a Gioia del Colle Primitivo in time for this article, but will add one once I do. They have a reputation for being leaner and softer in their approach than Primitivo di Manduria.
Salento IGT
Along with the Puglia IGT, this designation accounts for the largest volume of wine produced in the region, and plenty of it is Primitivo. For a variety of reasons — including a desire to blend Primitivo with more than 15% of another grape — winemakers can select Salento IGT for their Primitivo, as long as the vineyards are located on the Salento Peninsula. See below for a few examples.
My Opinion of Primitivo
Before I go any further, I ought to let you know that this style of wine — big, burly and bowling you over with its alcohol — is not typically to my liking. I am a lousy shepherd for bringing the flock to a well of Primitivo.
I respect Primitivo vines and their ability to last for a century or more. And I also appreciate the place Primitivo has within the viticultural heritage of Puglia. But it will rarely be a wine I seek out eagerly.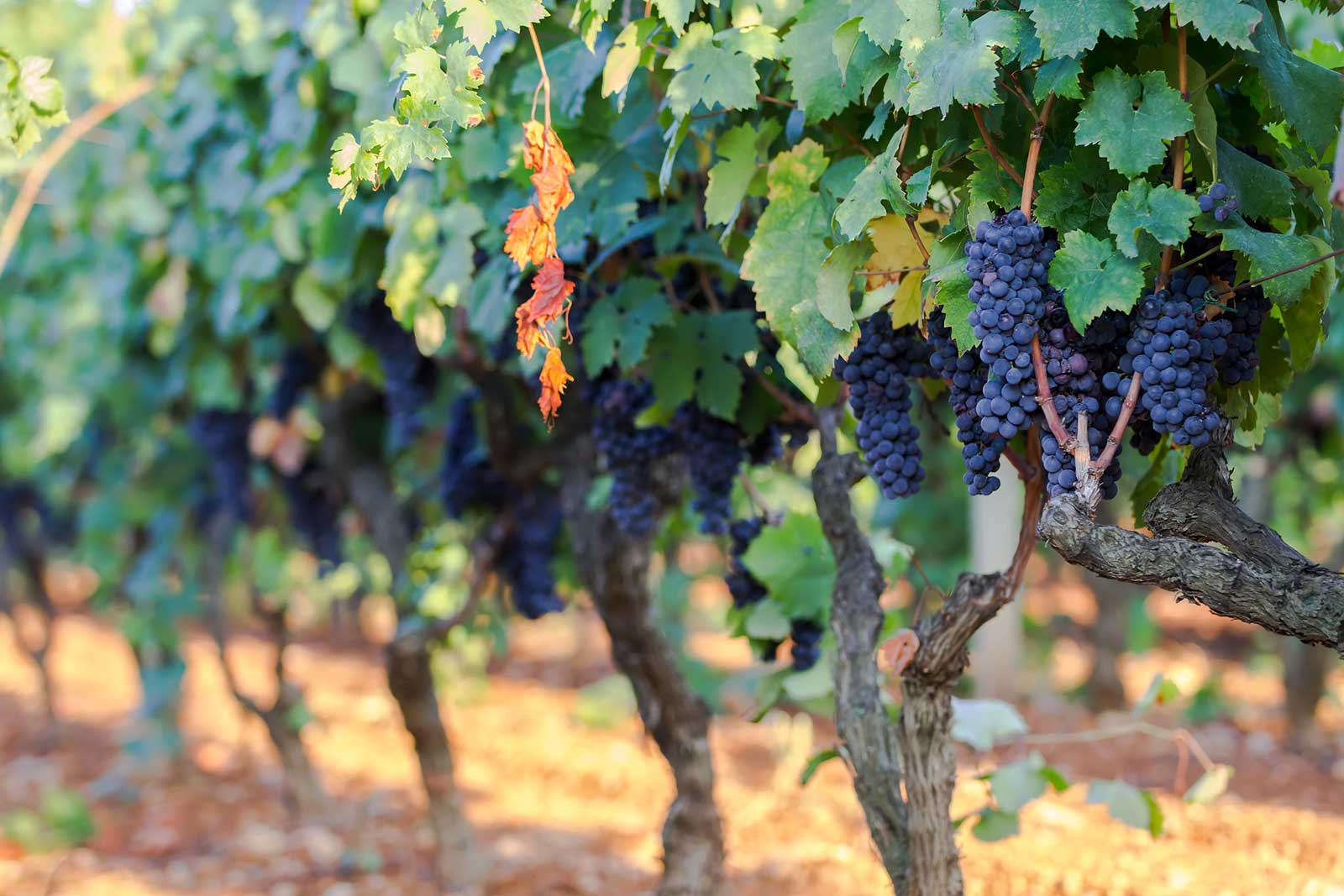 That's because many Primitivo strike my palate as banal. When oak and alcohol are the first thing I taste, I move on. In researching this article, I surveyed eight different varietal Primitivo, plus a Primitivo blend. I am only ranking three in my "I would buy that" territory of ★★★★ 1/2 and up.
The problem in this tasting was that Primitivo seems to suffer from a lack of definition. These wines hit a lot of similar notes, and I frequently found them to be exhausting. One glass is usually enough for me, which has been my issue with Zinfandel, too.
That said, three of the wines showed well because they had a degree of restraint, and this allowed the wine to reveal some sense of detail and an exciting promise for further study. The other three wines listed were still good wines, and I could see how someone with a palate more inclined towards power, would enjoy them more than me. I snuck a few of these Primitivo wines into parties to gauge other people's interest, and they always performed well. At $12 to $20 per bottle, you have nothing to lose to try one, and see if they strike you differently. (If they do, you gotta let me know).
Let's revisit Primitivo in the future. There is always room to evolve one's opinion.
Your First Taste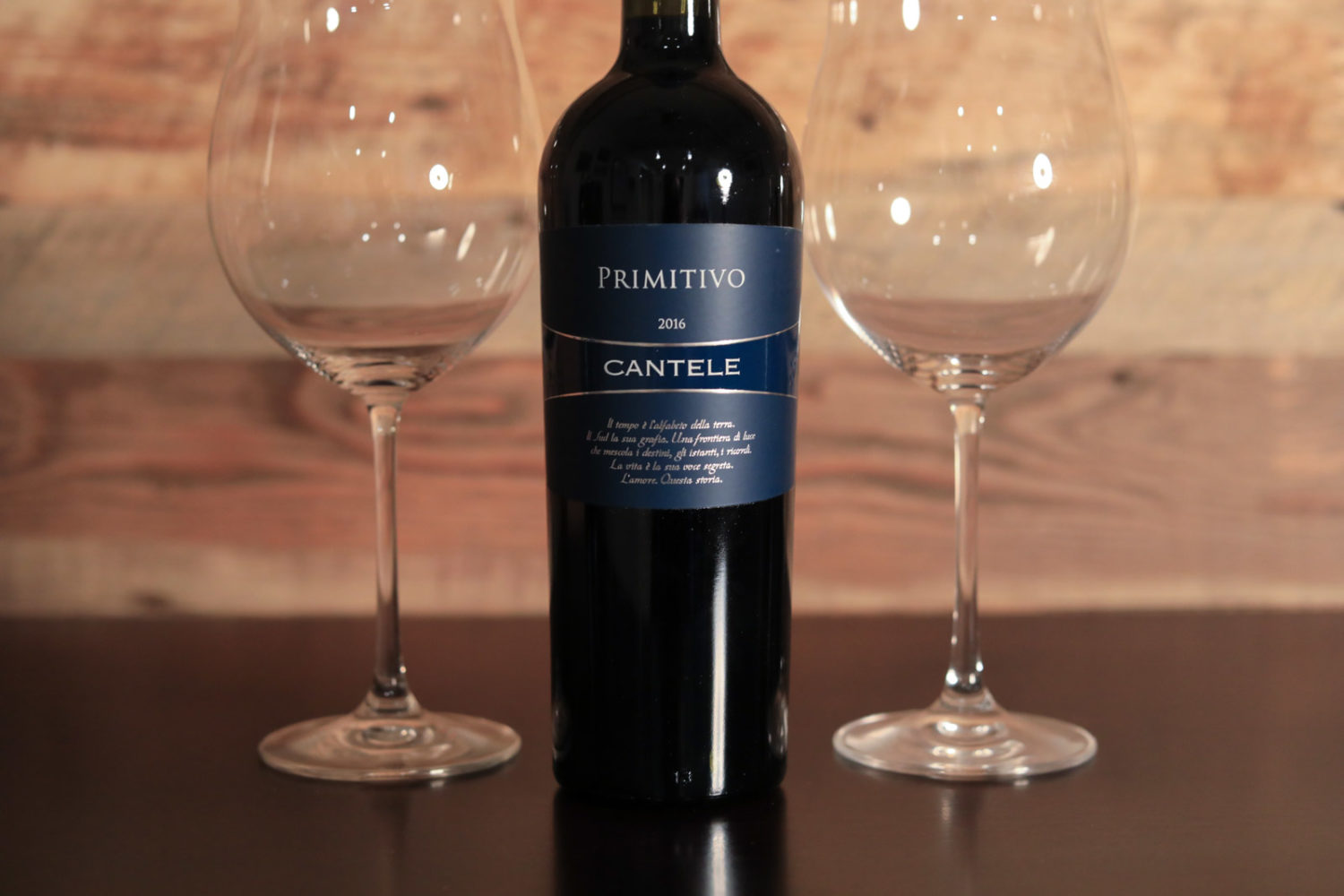 First off is the 2015 Cantele Primitivo Salento (★★★★ 1/2), which had the most enticing aromas of all the Primitivo I sampled: a detailed waft reminiscent of cherries, raspberries, cola, sweet vanilla and blue flowers. The sensation on the palate was one of space — the tannins, the acidity, and a mild smokiness all seem to give each other room to operate. This meant I poured another glass. Fatigue? Not here.
Another standout from Cantele is a blend of Primitivo and Negroamaro called "Amartivo"  (★★★★ 1/2) which begged the question: does Primitivo do best when it has a blending partner?
Another wine that hung around for the entire evening was the 2017 Leone de Castris "Villa Santera" Primitivo di Manduria (★★★★ 1/2), which was forthright with its aromas, but restrained on the palate. Of all the Primitivo sampled, this one had the nicest finish — a long piano note recalling black raspberries, sassafras and walnut with a touch of minerality.
Other wines that hit the mark: the 2016 Masseria Li Veli "Orion" Primitivo Salento  (★★★★ 1/4) had a peppery edge, and served as a willing companion to a tangy barbecue pork dish. The 2017 Cantine San Marzano "Talo" Primitivo di Manduria (★★★★) registered as the most easy-going, if also among the simplest. It's big brother is the 2017 Cantine San Marzano Sessantanni Primitivo di Manduria (★★★★), a ripe and brawny slugger that swings for the fences with rich fruit, leathery nuances and massive tannins. Hailing from old vines with an average age of 60 years old, its density and force struck some guests as aggressive (including me), but most found it to be thrilling. If you like California Zinfandel, this is the wine that most closely resembles it.
---
Support Us By Buying Wine at

---
Note: All of the wines featured in this article were provided upon my request as samples from their respective importers and press agencies. Learn more about my editorial policy.