3
min read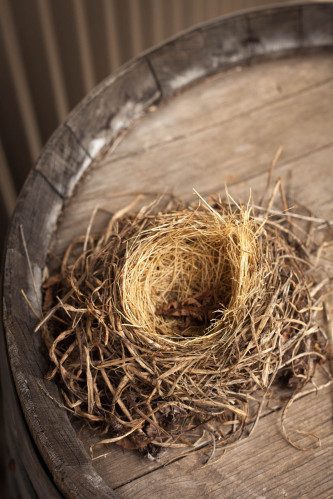 You'll have to excuse the personal nature of this post, but my personal life has been quite tumultuous lately. I'll spare you the details, but it has to do with my family, lengthy hospital stays, and health insurance douche-baggery.
Last week, we got a glimmer of good news: after an intense battle of back-and-forth with the health insurance company, the hospital and us, we came out on top. They agreed to retroactively honor our policy at the hospital, and let us continue to get the care we need for the rest of the year.
This just doesn't happen. We felt like David, and our well-written, fact-driven emails were our slingshot. During a week of terrible news, we went into the weekend on a triumphant note.
All I wanted to do was cook. To chop and dice, to raid the spice cabinet, to deglaze a pan. And of course, to sip something good.
In the grand scheme of things, wine is insignificant. It is not essential to leading a great life. It does not make you a better person. And when the shit hits the fan in life, it will do nothing to solve any of your problems. In fact, it can become a problem all on its own.
But a bottle of wine in such a moment can have a meaning, albeit a small one: it is a bookmark to the moment.
In 2014, I took my family on an amazing vacation to Oregon. We stayed on a farm, we picked berries, we ate well, we enjoyed the majestic coast, and I bought a few bottles. Only one came home with us, and I intended to cellar it for several years: the 2012 Raptor Ridge Gran Moraine Vineyard Pinot Noir.  The day I bought it, my girls and my wife and I spent the morning picking bushels of berries in a fine mist. We swung by the Raptor Ridge tasting room, then returned to the farm to visit the goats and draw drawings in the treehouse.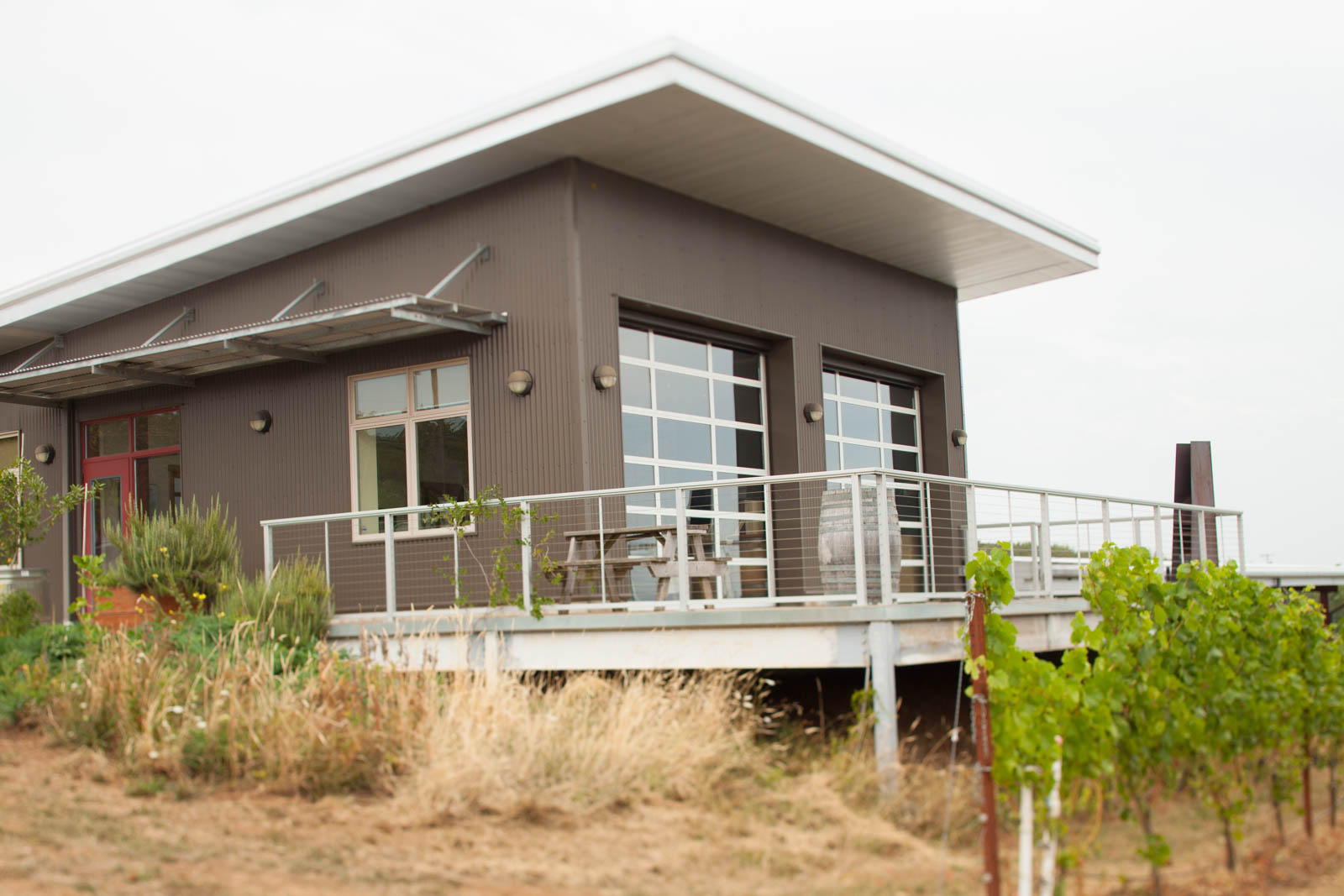 Last Friday — at the end of a week that saw us coping with hospital stays, severe health uncertainty and financial distress, and ultimately, a small victory — I opened that Raptor Ridge Pinot Noir because I wanted to go back to that sweet memory, and assure myself that we will have more sweet memories like it in the future.
It's silly, I know, to even bring wine into the conversation in the midst of something like this, but memory and hope are incredibly powerful. If a bottle from the cellar can help bring a few of those rays of light to the surface at our family dinner, then it has a meaning.
In fact, it's the best reason to save bottles: to use them as a bookmark when you need it most.
2012 Raptor Ridge Gran Moraine Vineyard Pinot Noir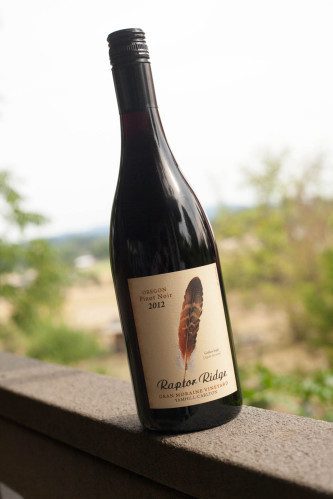 Yamhill-Carlton, Oregon
Grapes: Pinot Noir 100%
Alcohol: 14.4%
Ratings:  ★★★★★ (out of five)
• Aromas, Flavor & Structure: ★★★★★
Food-friendliness: ★★★★
Value: ★★★★
Tasting notes: Such a classic wine. Really caresses the palate and invites one sip after another with the perfect amount of acidity and fruit. Opens up with concentrated aromas that recall cranberry sauce, cherry, rose and cedar. Has a faint, almost intangible, "wet earth" quality to the nose as well. Somewhat tart on the finish, light and airy on the palate. 

Recommended for: Triumphs. Oh, and rack of lamb.