3
min read
Ahh, December: the darkest, and sometimes coldest, month of the year.
If it weren't for Christmas, I'd hate your guts, December.
But along with these short days, drab skies and brittle air comes a drinking opportunity. Deeper, richer, fuller red wines that would strike the palate like a hammer in warmer months.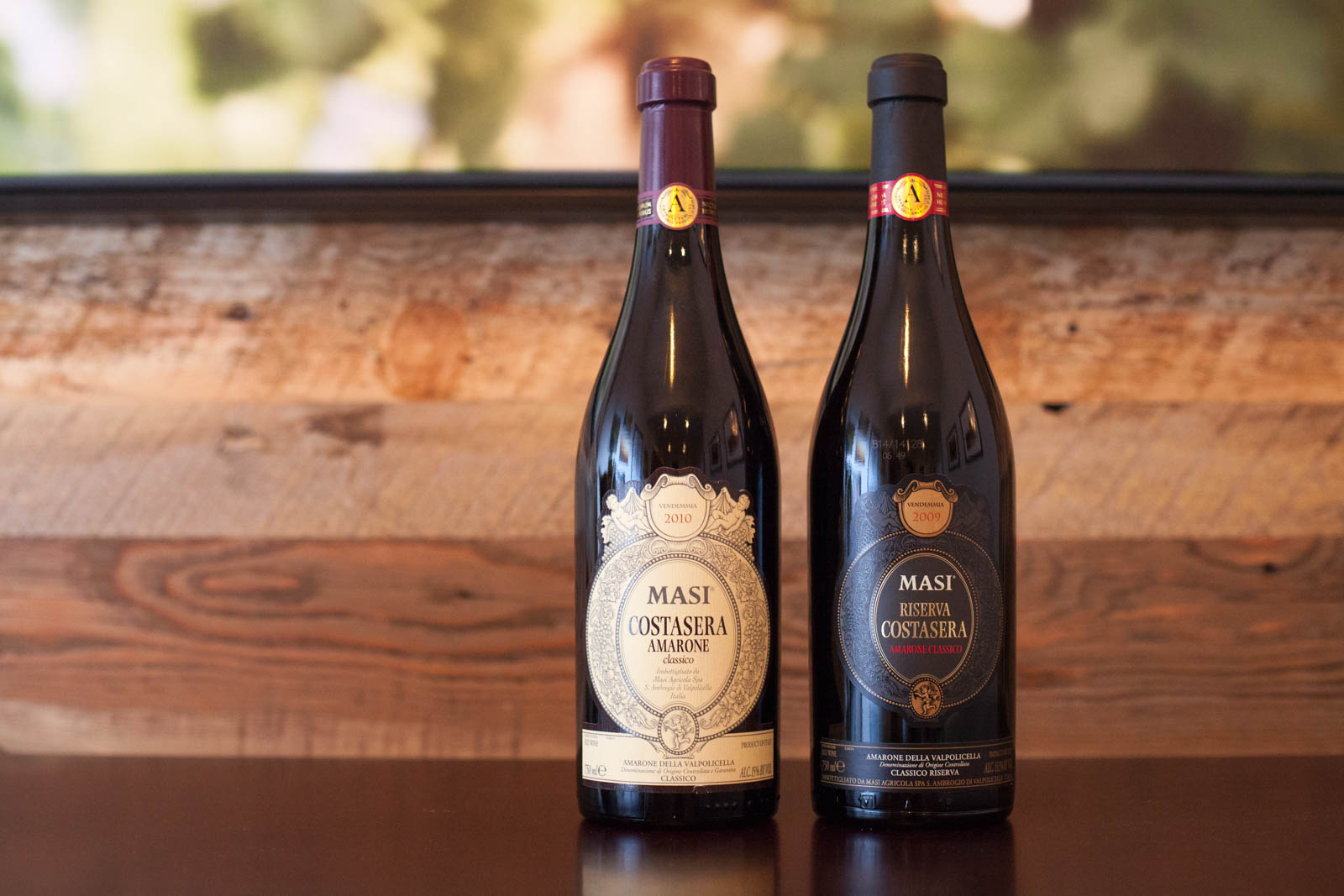 It was with this in mind two weeks ago that I opened a bottle of 2009 Masi Riserva Costasera Amarone Classico to accompany our annual decorating of the Christmas tree. As we propped up O Tannenbaum, wrapped it in colorful lights, and let our little girls hang the ornaments in lopsided arrangements, I took one rewarding sip after another of this complex, brooding wine.
All at once, it coated the palate like a down blanket, and revealed notes suggesting black and juicy raisins, wet earth, bacon and espresso. It was also fiercely dry, evaporating any trace of dinner (or Christmas cookies) from the palate, but that was OK. For such an occasion, a dramatic and bold statement sometimes feels welcoming and oddly comforting.
Masi Agricola is one of the more ubiquitous winemakers of the Valpolicella area of northern Italy. I've found their regular bottle of Costasera Amarone, their Valpolicella Superiore, their Campofiorin "Supervenetian" and their "Masianco" white blend in several stores around Denver, and I have always had good luck pairing them in the kitchen.
Masi is a ubiquitous name for a reason: their five different bottles of Amarone account for 20% of the market. Back in June, we featured their entry-level Costasera in our first-taste guide to this Amarone. But while that bottle shares the same vineyard as the Riserva, it may as well be from another planet. Rarely have a come across a wine this dark, complex and yet, lovely. It's the wine equivalent of a stout. You wouldn't drink it on a hot summer day, but on a winter's night when you don't mind a beverage that feels like a meal? Sure. Sounds good.
At between $70-$80 per bottle, the Masi Riserva Costasera Amarone Classico doesn't come cheap, but for good reason. For one, Amarone is made via the appassimento method, which requires the winemaker to sort out the best grapes, dry them throughout the winter on bamboo racks, then press what little precious juice is left in the raisins into vats where they can be fermented into wine. A single bottle of Amarone requires twice as many grapes as a standard bottle of Valpolicella Superiore, and in wines like this Riserva, you immediately can sense the concentration of all that fruit. The density is amazing. Double the amount of grapes, triple the space needed for bamboo racks to properly dry the grapes, and then add three years of aging in oak barrels to the equation, and you begin to realize why Amarone costs so much.
But then again, Christmas comes just once a year, and so do opportunities to drink thick, concentrated, brooding wines like the Masi Riserva Costasera Amarone. Pass the cookies, please.
2009 Masi Riserva Costasera Amarone Classico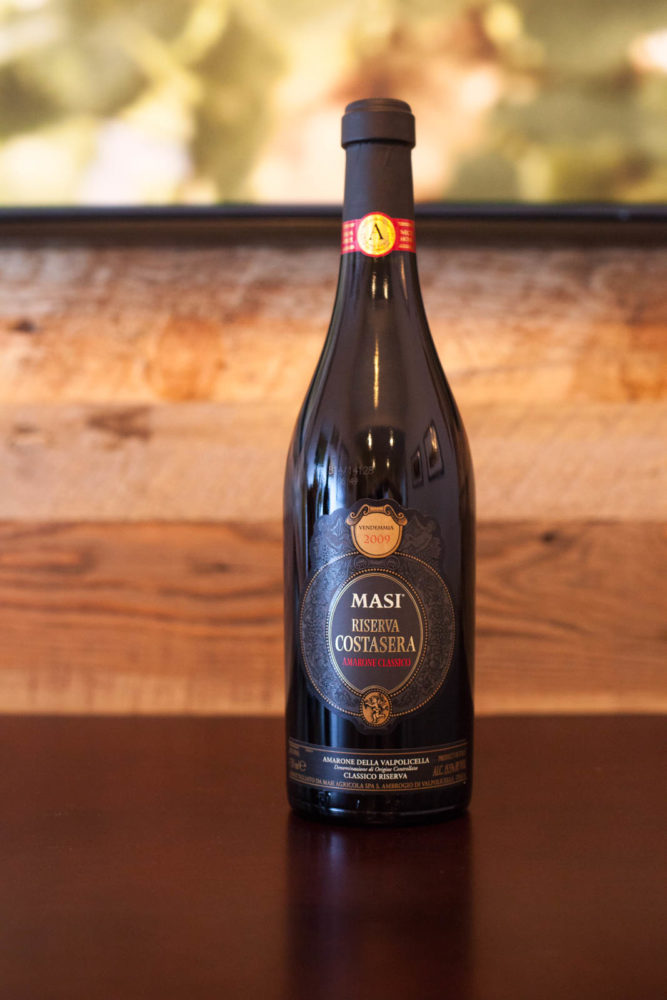 Amarone della Valpolicella DOCG, Italy
Grapes: Corvina, Rondinella, Molinara and Oseleta
Alcohol: 15.5%
Rating:  ★★★★ 1/2 (out of five)
• Aromas, Flavors & Structure: ★★★★★
• Food-friendliness: ★★★
• Value: ★★ 1/2

Tasting notes: In a word, exquisite. Dark and deep red with ruby edges. The nose alludes to raspberry, mushroom, licorice, smoked wood and wet earth. The palate is very full, rich and silky, and fiercely dry, suggesting flavors of plum, black raisins, bacon and a walloping finish of espresso. With time, alludes to chocolate-covered cherries, coffee and mint. Fiercely dry, with more layers than a fine tiramisu. 

Recommended for: Slow-moving occasions (and desserts) in the dead of winter. Put on your wooliest sweater before downing a sip of this Amarone.