7
min read
On a rainy day in June 2013, my wife and I drove into Philo, California after a swing through the Navarro River Redwoods. We were wet and hungry. In fact, Hailey was a few weeks pregnant, so we were reaching "Maximum Hangry-ness" as we rolled into town.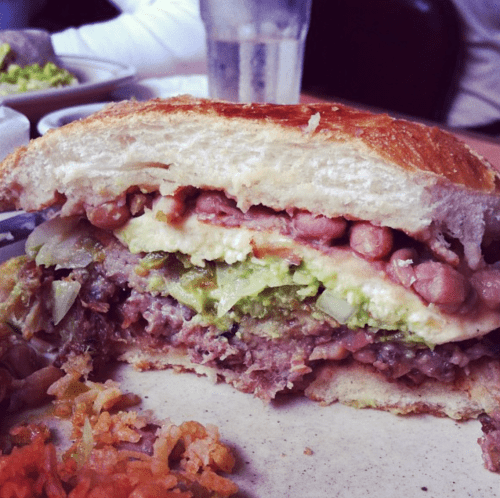 There, at a little hole-in-the-wall called Libby's Mexican Food, I had one of the most sublime, gut-busting sandwiches to ever be served on this planet. A massive torta that could feed a whole hockey team. I licked my fingers clean for an hour afterward.
Later in the day, we would return to the Boonville Hotel and Hailey would nap while I went solo to the Breggo Winery tasting room just outside town. There, by myself at the bar, I would come to learn how superb single-vineyard wines can be — namely, Breggo's red and white wines from the Savoy Estate Vineyard, located just outside Philo. I'd come to the valley for Pinot Noir, and their version more than delivered. But their Chardonnay was so surprising and complex, that it ended up being the wine in my suitcase for the trip home.
And that's what I remember most about Philo: a torta the size of my head, and two of the best American wines I'd ever tasted.
And Then Breggo Became FEL
Soon after, Breggo (which was started by Doug Stewart and purchased by Cliff Lede of Cliff Lede Wines) was rebranded as FEL Wines. They also shuttered the tasting room outside Boonville (boo-hoo). I still had a connection to that old Breggo label, with its ram-horned sheep and modern simplicity. That was the wine I had fallen in love with. So when a bottle of 2011 Breggo Pinot Noir showed up at my local wineshop, I snatched it up and put it in my cellar.
Then, a few weeks ago, I came into possession of three more Breggo/FEL Wines: their 2013 Pinot Noir from Savoy, their Pinot Gris, and a 2013 vintage of that magical Chardonnay. We quickly opened the Pinot Gris on Halloween night and savored it on the porch while handing out candy. It was floral and crisp on the nose, but full and zippy on the palate. If a white wine could resemble a sports car, this was it, and it was a Pinot Gris no less!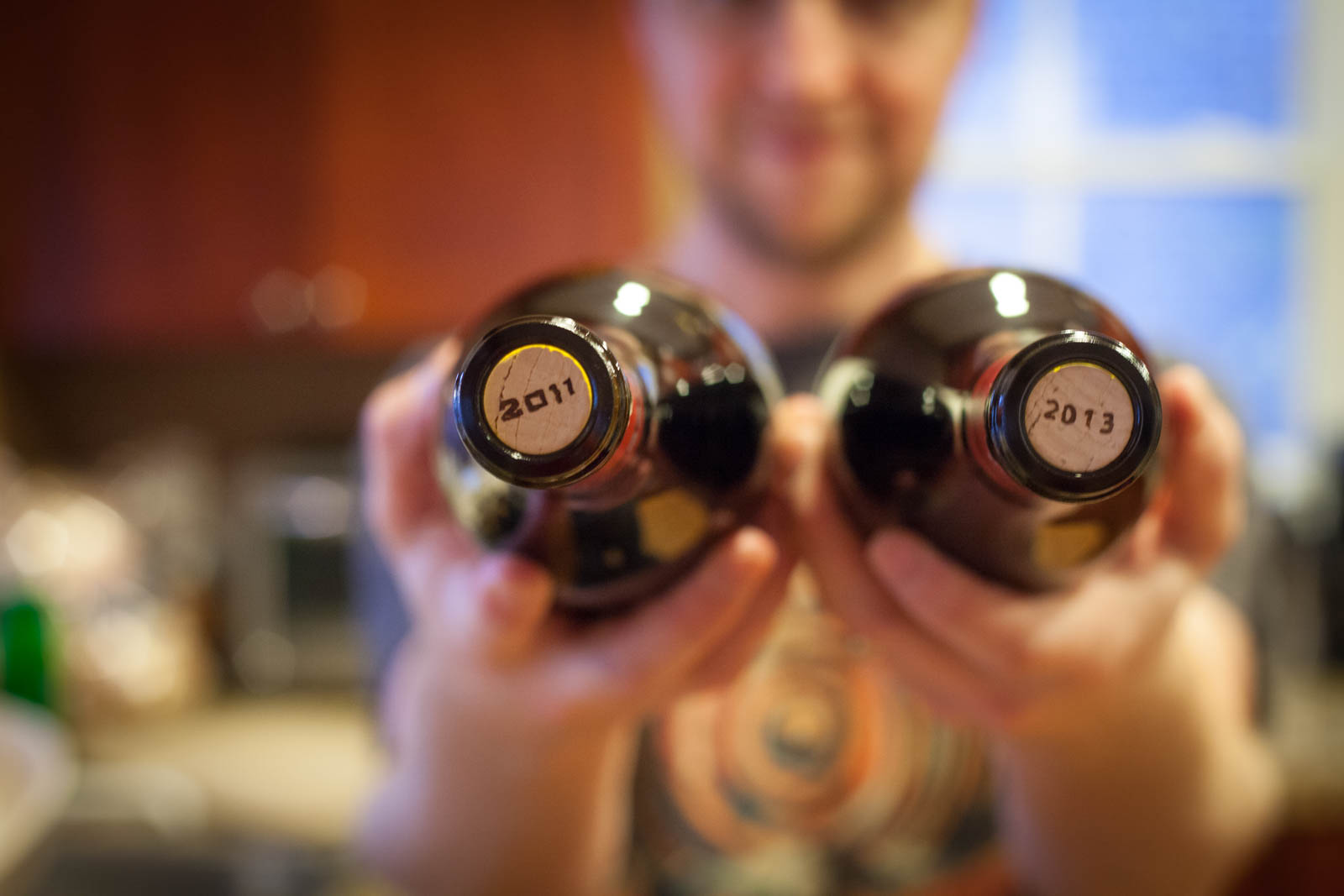 But the real treat came when we opened the two Pinot Noir's from the Savoy Vineyard — the one I had cellared under the label Breggo, and the newer one from FEL. Side-by-side comparisons often yield incredible stories.
The Savoy Vineyard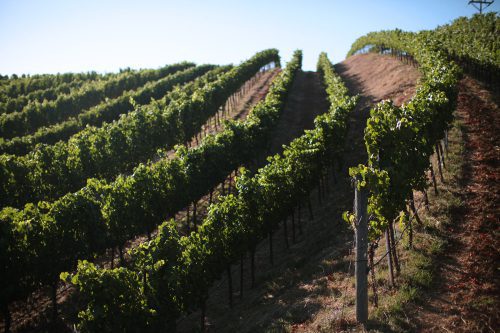 The Savoy Vineyard occupies some of the Anderson Valley's most choice terrain. Its located just west of Philo, in the cooler end of the valley where more oceanic influences can be felt. It resides on a bench of land above the Navarro River, just across from the Hendy Woods, the last old-growth stand of redwoods in the Anderson Valley. Pennyroyal, a member of of the mint family, grows wild all around the vineyard, giving the air a scent reminiscent of menthol, according to FEL Wines winemaker, Ryan Hodgins.
Planted in 1991 by Richard Savoy, the vineyard occupies 44 acres and is a mixture of Pinot Noir and Chardonnay grapes (but mostly Pinot). These grapes are sought after by many of California's top winemakers, who clamor for the chance to work with such a magical plot of land.
But who owns the vineyard? Cliff Lede does, and while he sells many of the grapes to such esteemed winemakers as Littorai, Radio-Coteau, Auteur and Failla, his team knows the vineyard best.

As we opened, poured, examined, sniffed and sampled the 2011 Breggo and the 2013 FEL Wines Pinot Noir, some interesting overlapping storylines could be seen. Both offered an abundance of raspberry and cherry notes. Both recalled hibiscus. Both reminded me of a garden in full bloom.
The 2013 seemed more tart, a little more robust and boisterous in its demeanor. The 2011 was more nuanced, surprising and layered. I chalk this up less to the winemaking and vintage (even though the 2013 is 0.5% more alcohol), and more to the extra two years of age. The 2011 simply tasted like a mellowed version of the 2013.
The 2011 also revealed something that startled and intrigued me: a note of rosehips and tea. Specifically, Red Zinger, a sun tea my mom used to make when I was a kid.
"It's funny you mention Red Zinger," said Ryan Hodgins when I asked him about it. "I lived in Boulder (where Celestial Seasonings, the maker of Red Zinger, is based) until I was 10 and have a distinct flavor memory of that sun tea. I often use that descriptor in my notes."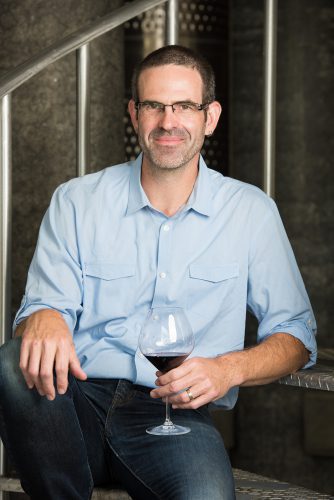 I found it fascinating because the older and newer vintages of Savoy Vineyard Chardonnay also display a hint of Chamomile. Rarely do I pick up recollections of herbal tea when I taste a wine, and here, in the same vineyard with two completely different grapes, I was getting recollections of two completely different teas.
Ryan went on: "It is tough to put a finger on the exact source, but in the Pinot Noir, I think it is probably a combination of three factors."
Ryan attributes the Savoy Pinot Noir's tea-like resemblance to whole-cluster fermentation (about 20 to 30% of the wine is fermented this way) as well as the use of the Martini clone of Pinot Noir — which often has tea-like descriptors — for a good portion of the wine.
But then it gets really interesting, and somewhat mysterious. "I'm convinced the volatiles from the Pennyroyal plant interact with the wax on the skin of the grapes," Ryan told me. "And they end up in the wine, much like what happens when grapes are grown near eucalyptus."
The more you taste and read about single-vineyard wines, the more you see odd little connections like this. Grapes pick up traits from their surroundings— whether its plants or shared pollen from bees — and when you stick to a single source with a particularly expressive grape such as Pinot Noir, these little stories from nature end up in your glass. And its utterly thrilling to identify them.
2011 Breggo Pinot Noir "Savoy Vineyard"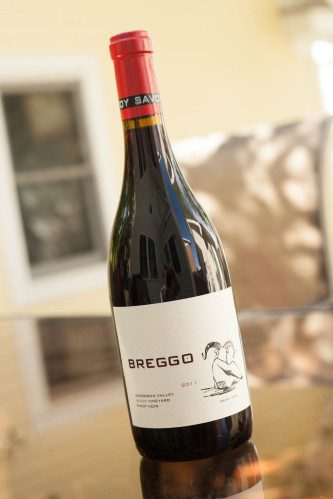 Anderson Valley, California
Grapes: Pinot Noir (100%)
Alcohol: 13.9%
Ratings: ★★★★★ (out of five)
• Aromas, Flavor & Structure: ★★★★★
Food-friendliness: ★★★★ 1/2
• Value: ★★★★
Tasting notes: I could spend a whole evening burying my nose below the rim of this wine, with its aromas recalling red cherry, raspberry, hibiscus, rosehips and gingerbread. These last three notes made me write down "Red Zinger tea" in my notes. Seems to dance a bit on the palate. A deep, sharply focused and profound wine. Good through 2026.
Recommended for: Contemplation. Seriously: pour a bottle of this wine, put on some headphones and lose yourself to thought for a while.
---
2013 FEL Wines Pinot Noir "Savoy Vineyard"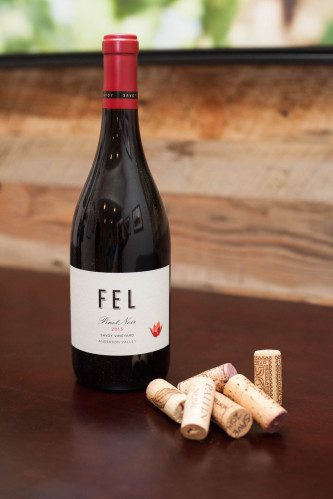 Anderson Valley, California
Grapes: Pinot Noir (100%)
Alcohol: 14.4%
Ratings: ★★★★ (out of five)
• Aromas, Flavor & Structure: ★★★★
Food-friendliness: ★★★★
• Value: ★★ 1/2
Tasting notes: More robust than the Breggo, and with a full .5% more alcohol, which is noticeable when they are tasted side-by-side. But fans of big Pinot Noir will love this one more. The nose offers a little more cranberry than cherry, but also alludes to hibiscus, rosehips and tea, as well as some tobacco leaf. We enjoyed this wine over three nights, and its structure is so strong, it held up just fine. Good through 2028.
Recommended for: Would be an incredible counterpart to duck, venison or rabbit dishes, but also a great wine to age and sip all on its own.
---
Note: FEL Wines provided as samples by FEL Wines. Learn more about our editorial policy.