4
min read
One of the amazing things about Old World wines is that in many cases, you can drink a glass that perfectly reflects the national character of its origins. An excellent German Riesling, so often labeled as "sweet," can just as easily be described as "precise." An Austrian Gruner Vertliner: "steely." A Spanish red: "furious."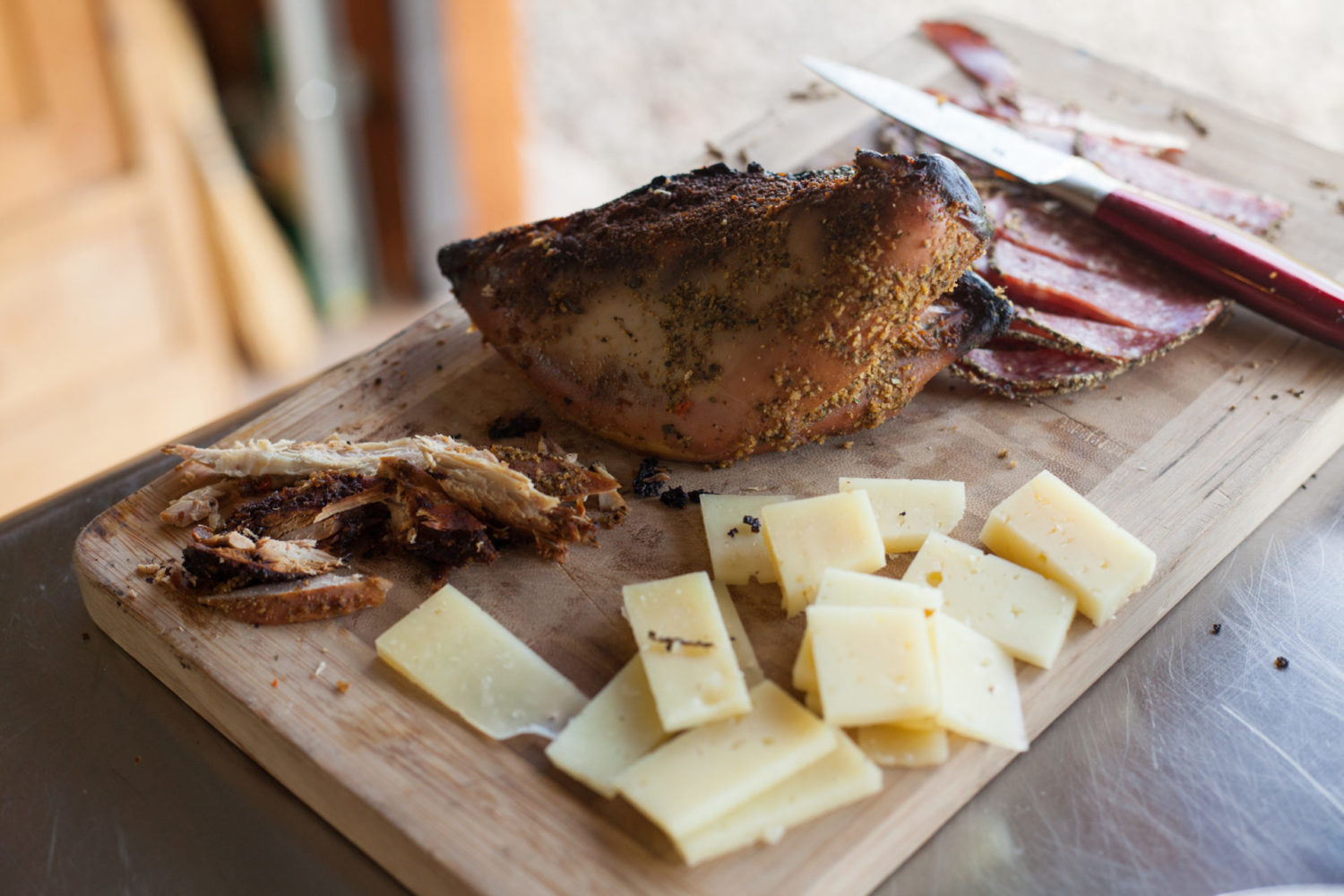 Such was the case Monday, when I was preparing a long-awaited-for meal for my extended family. We were having a family reunion at Eagle Rock Ranch, a small fishing-and-hunting retreat outside Yampa, Colorado that happens to boast an incredible outdoor kitchen and pavilion. By "incredible," I mean that it not only has a grill and gas-range, deep washing basin and everything you could need in terms of utensils and cookware, but it also opens to the south over two lakes and aspen forest. As I chopped tomatoes, I watched western tanagers, red-naped sapsuckers and a bald eagle flying by.
Not being a fisherman of any sort, I had instead embraced other activities for this reunion: playing soccer with my nephews, introducing my 4-year-old daughter to stargazing, and planning and pulling off a big family dinner on the first night. Thinking of what the kids might eat, I settled on bistro-style steak sandwiches with a piquent pepper, tomato and basil relish; and a cucumber-avocado salad with red-wine vinaigrette.
Let's just say the adults loved it.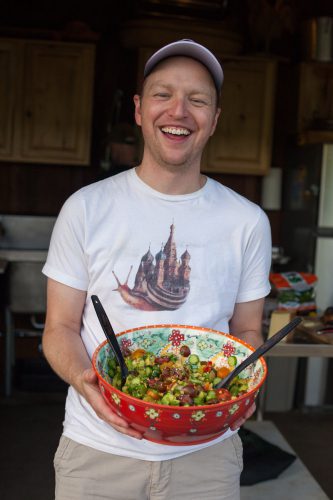 For wines, I brought a Fitou and a Gattinara: two well-regarded but certainly overshadowed wine regions from France and Italy, respectively.
The Fitou (a 2010 Francois Lurton Chateau des Erles Cuvée des Ardoíses) was for nosh hour while I cooked. My brother Ben provided an excellent pheasant he had hunted and smoked (pictured at the top), which went along well with manchego cheese and peppered salami. The wine was a great companion to the setting: foresty and delicious. It was subtle yet not reserved. Complex without being inaccessible. It was gone in no time.
At dinner, the Gattinara (a 2006 Travaglini Vendemmia) was passed around. My mom got the first pour, and it was clearly starting to turn brick brown with age, something old Nebbiolos are famous for. Around the table — while the kiddos asked for fruit, chicken nuggets and for their steak to be more thoroughly cooked — the Gattinara started to get traction with the adults. "OK, let me finish this one first…" "Just a sip…" "Two fingers … no, three fingers." And as my brother put it: "Italian wines are just so good."
The Gattinara was sensational: foresty and comforting, yet upfront like a charmingly brash Italian personality. Having had Gattinara only once before — a single glass at a restaurant — and several other Piedmont Nebbiolos many times, it had familiarity, but what stood out to me as different was a note of cedar.
On occasions like this, where you have enough people to open two bottles, you could pretty much open anything, follow it with a Nebbiolo, and everyone will remember a great pairing. But the Fitou was more than just a great warm-up act. Together, the two were an interesting study in the contrasts of not just two regions, but two countries.
As the sun set and the ranch caretaker, Pat, came by to light a campfire for us with his propane torch (the only way to light a fire, if you now ask me), we offered the last glass to him and enjoyed the moment. The kids roasting s'mores, then running around; the two ranch dogs seeking crumbs; the stars coming out. Not a bad way to spend time with those you love.
2010 Francis Lurton Chateau des Erles Cuvée des Ardoíses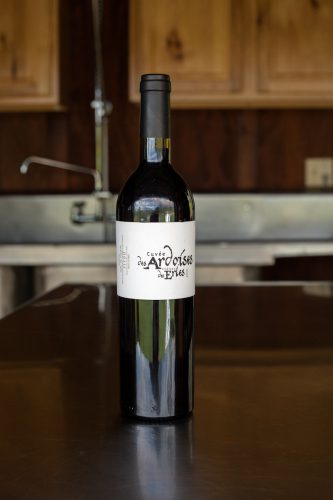 Fitou AOC
Grapes: Grenache 40% / Syrah 30% / Carignan 30%
Alcohol: 14%
Rating: ★★★★ (out of five)
Tasting Notes: Complex nose of raspberry, oak and tar. Very smooth on the palate, continuing with red fruits, woodsy notes and herbs.
---
2006 Travaglini Gattinara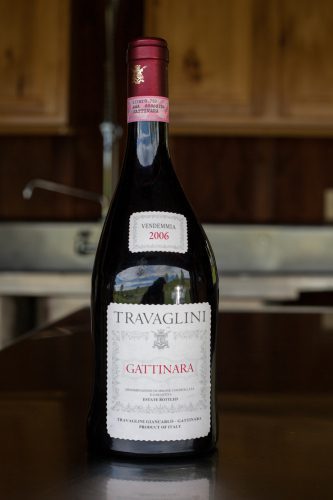 Gattinara DOCG
Grapes: Nebbiolo 100%
Alcohol: 13.5%
Rating: ★★★★★ (out of five)
Tasting Notes: At 8 years of age, the color was turning toward brick red, but still held enough purple. Aromas of cherry, raspberry, oak chips and rose created a wonderful bouquet. On the palate, it was full and vivacious with raspberry, notes of cherry, hints of cedar and a hard-to-place earthiness. Silky-smooth mouthfeel, and a long finish. I would like another go at it to identify other parts I missed — or maybe it was just so good I want another bottle. By the way, Travaglini has easily the most distinctive bottle out there. More on the bottle's history and the gorgeous Gattinara vineyards beneath the Alps, can be found on their website.