4
min read
It is among the most ubiquitous wines in our country: Chardonnay, specifically from California. And more often than not, if you grab a California Chardonnay, you'll get a lot of oak, a lot of alcohol, a lot of tartness, and — if you are uninitiated — you will think that's what Chardonnay tastes like.
It's certainly what I used to think it tasted like.
As a result, Chardonnay has become a divisive grape. In my circle of friends, opinions on Chardonnay — particularly the California style of Chardonnay — fluctuate somewhere between "neutral" and "not in my glass." I don't know a single person who reaches for a bottle seeking a lemon-drop oak-bomb.
Of course, we all know it is overly simplistic to reduce a grape to such a degree, but that's what happens with perceptions: once they take hold, they become a rule.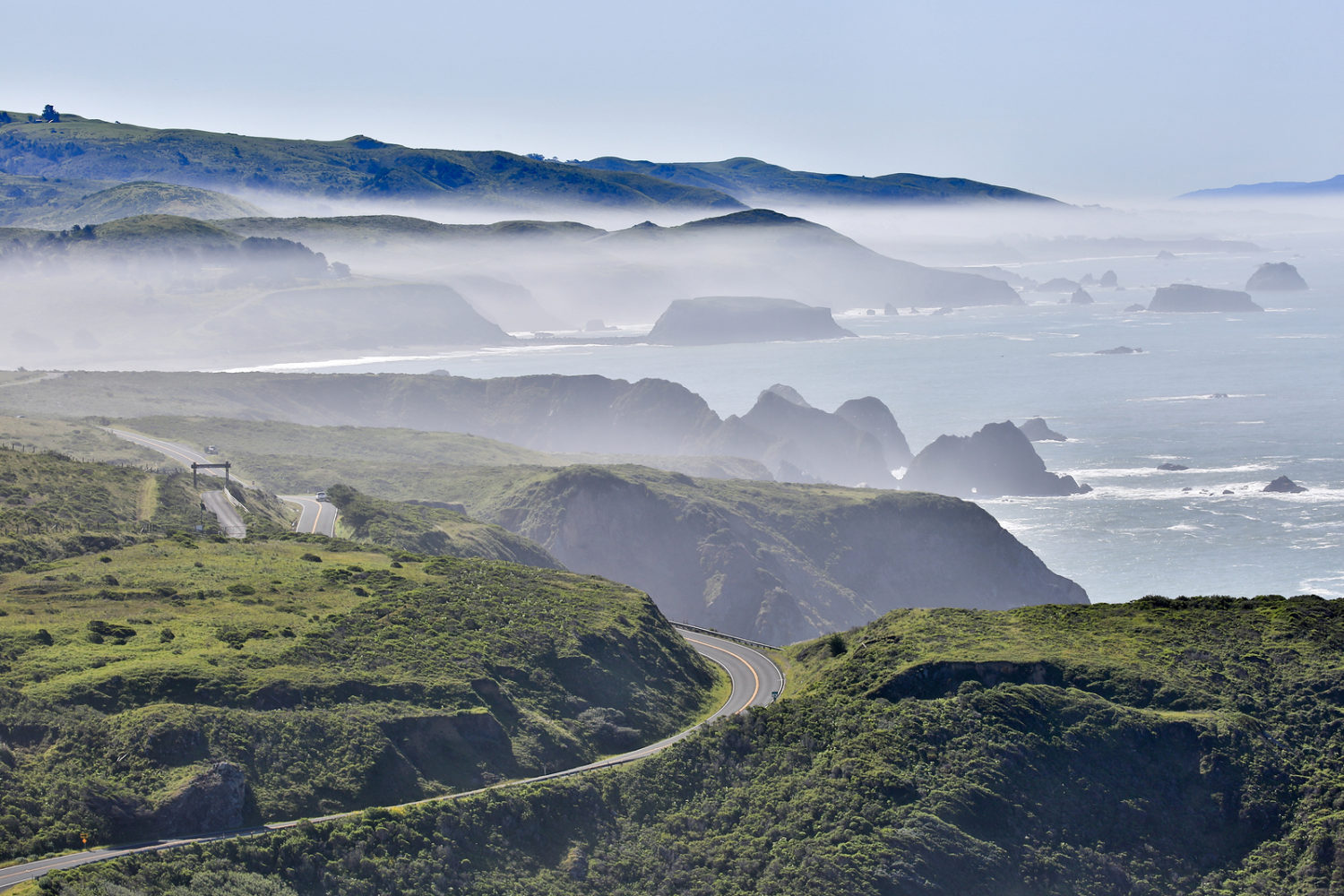 Personally, I'm neutral on California Chardonnay. I don't regularly buy it by the bottle, and usually only order it by the glass as a last resort. However, I don't believe there is anything fundamentally wrong with it as a wine — it's just often abused with too much ripeness and too much new oak. And finding a good one … well, that's just too much work when I could spend the same amount on Chablis and know I'm getting a Chardonnay without all that interference.
But that got me thinking: surely somewhere, there are California winemakers who are bottling Chardonnay without interference, right?
There are … you might just have to pay extra for them.
One winemaker who has caught my eye lately is Red Car Winery. Based in the Sonoma Valley town of Sebastapol — but harvesting most of their grapes from within 10 miles of the Pacific Ocean — the team at Red Car appears to be fanatical about cool-climate vineyards and the unique attributes they offer. Their labels are decorated with a map of the Sonoma Coast, underscoring that a sense of place — over all things — is what they are striving for.
That's a tall task, but in the case of their Sonoma Coast Chardonnay, I think they've done this really well.
If handled carefully, Chardonnay can be very adept at expressing terroir, and this is best done in cool climates during cool vintages. The 2013 vintage on the Sonoma Coast was close to ideal: even and reliable temperatures, and little rain in the lead up to harvest, which allowed the grapes to lock in their ripeness while preserving a nice balance of acidity.
A blend of five different vineyards, the Red Car Sonoma Coast Chardonnay still reveals a lot of focus and complexity, almost like you would expect from a single-vineyard Chardonnay. I detected a flush of high-toned fruit (apple, apricot and lemon custard), a bit of white tea on the edges, and a few whispers of herbs on the finish. Yet, for all of this depth and nuance, it came across as an easy-drinking Chardonnay that could hold itself together all night, which is quite the high-wire act.
Its for these reasons that the western fringes of the Sonoma Coast appellation appear to be garnering a full head of steam on the market. Some of America's most coveted Pinot Noir, Chardonnay and even Syrah are harvested from its slopes, and as a result, these wines are expensive, with a lot of wineries offering a base bottling (usually Chardonnay) for $35. From there, it only goes up.
That's fine, but its hard to see this region's wines as "everyday sippers" at that price. If you are paying that kind of money — even for a base bottling — you should expect an excellent wine. High prices, higher standards: that's how it works. But this Red Car Chardonnay, which felt like a bit of a gamble at $30, really paid off.
Next Steps for Me
I'll be heading to Sonoma next month, hitting up Point Reyes, Healdsburg and then Sea Ranch on a little summer vacation. I'll keep you posted on how my hunting goes for more Chardonnay (and Pinot Noir and Syrah for that matter) that offers such a refreshing counterpoint to the norms of California wine.
2013 Red Car Sonoma Coast Chardonnay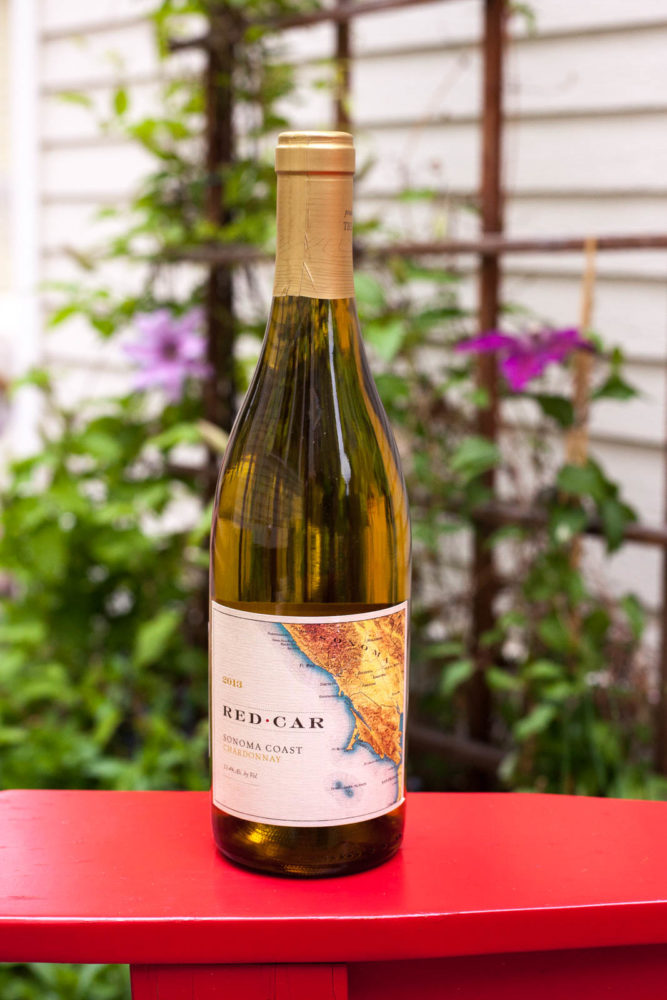 Sonoma Coast AVA, California
Grapes: Chardonnay (100%)
Oak: 3% New, 97% Neutral
Alcohol: 13.4%
Ratings: ★★★★★ (out of five)
• Aromas, Flavor & Structure: ★★★★★
• Food-friendliness: ★★★★
• Value: ★★ 1/2
Tasting notes: An elegant and precise Chardonnay that cuts down on the noise and allows the grape's natural beauty to shine. Aromas of lemon custard, fresh-cut apple, apricot and white tea. On the palate, the wine displays a lot of high-toned notes, just-right acidity, and it builds and builds as you go, revealing more layers with each sip. A faint herbal trace — which made me think of tarragon — can also be found on the persistent and mineral finish.
Recommended for: A classic American meal that is divided into three parts so you can see how it plays with various flavors: protein (like roast chicken), vegetable (like lemon green beans) and starchy side (like parmesan roasted potatoes).