3
min read
Where to begin? That's a good question, especially when it comes to the matter of wine, an ethereal and hazy obsession if there ever was one.
Everyone who spins in this orbit — whether they're a stuck-up collector or a bashful weekend drinker — has a starting point. It's often likened to an epiphany: that one bottle that widened the eyes, opened the throat, and carved away a sizeable amount of their future prosperity.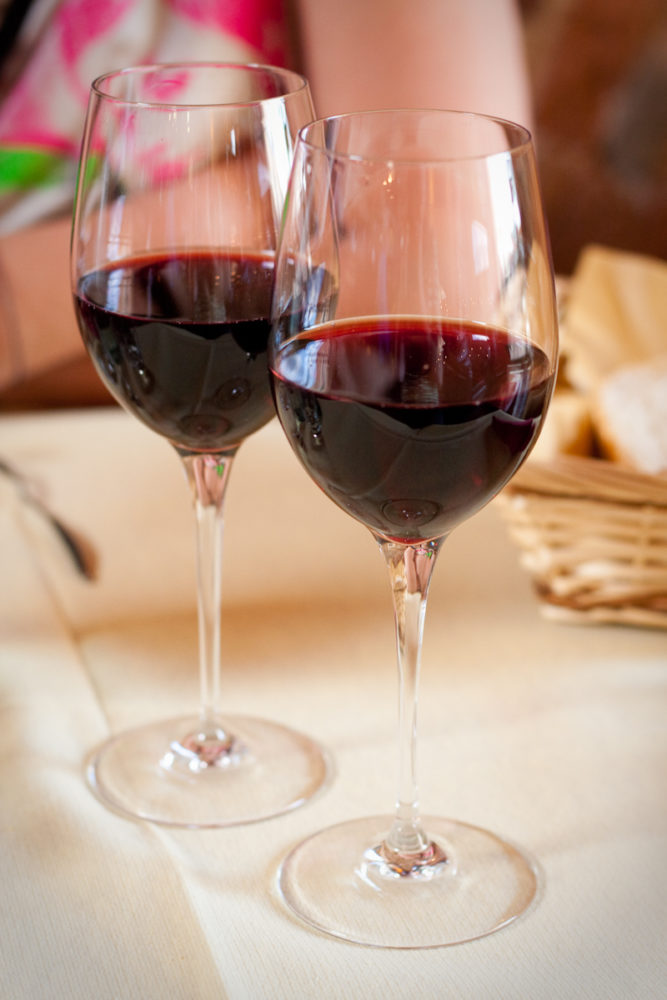 For me, there was no epiphany. Just a steady escalation with two major upticks caused by single-bottle events — one in 2008 and another in 2012, both (not surprisingly) occurring in Italy next to their origin. And from that, it's clear why I love wine: it is an expression of place. Get to know a wine, and — even if you haven't been there — you get to know the land. A little bit.
In 2008, my wife and I were celebrating an anniversary with a spring trip to Italy. It was mid-April, a foggy and wet spring that would eventually lead to a cool summer. Before we arrived in Montepuliciano — the picturesque wine village that is completely overshadowed by nearby Montalcino — this climatic information and its baring on wine meant nothing to me. I really liked wine. That was about the extent of it. Connecting the dots between time and place and the whims of nature via a bottle of wine … huh?
But on our first night, we had a vertical tasting of Vino Nobile di Montepulciano with dinner at our inn, a charming little four-room called Locanda San Francesco. The three wines on offer were all from the same producer — Poderi Sanguineto. But each glass was filled with different vintages: a 2003, a 2004, and a 2005.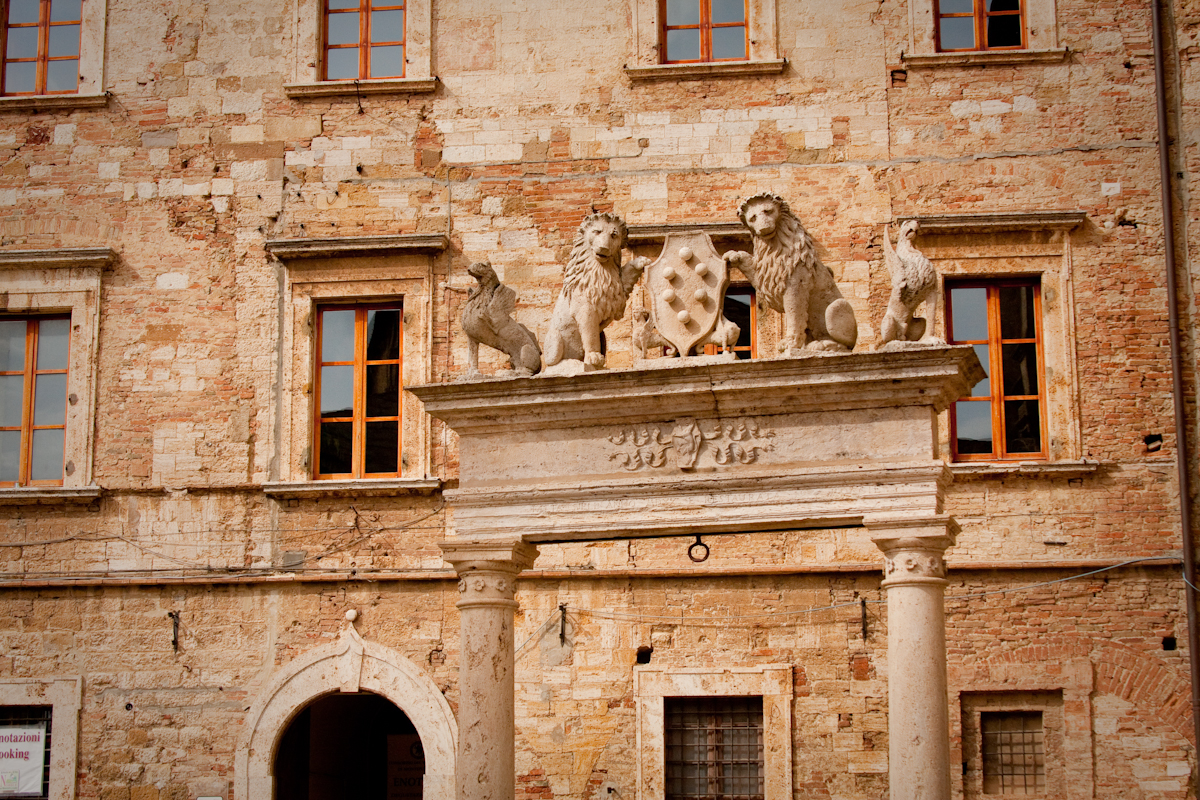 The differences between them were astonishing. Fruits were more noticeable on the 2005, the tannins punched harder on the 2003, and the finish on the 2004 lingered like someone stepping on the sustain pedal of a piano. Wow: the 2004 was such a better glass, yet they were all technically the same wine.
Different years, different weather, different moods. I was fascinated. It was like being let in on a secret: wine actually lives. Every bottle truly has a personality, and its not just based on the type of grape. As the waitress explained the weather of 2004 vs. 2003 vs. 2005, I could sense my interest getting dangerous. There was a lot to uncover in Montepulciano, let alone the wines of southern Tuscany, let alone Italy, let alone the Old World, let alone … my god.
The next day, we bought two bottles of the 2004 Poderi Sanguineto I & II. One, we gave to my cousin, Nick, who lives in Rome and who served as our host during the middle and end of the trip. The other came home with us, and we sat on it for two years, opting to open it on our seven-year anniversary — our first shared bottle after the birth of our first daughter, Varenna.
And so it began.
2004 Poderi Sanguineto I & II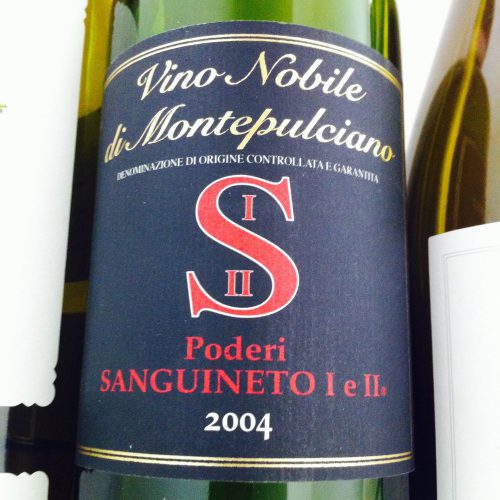 Vino Nobile di Montepulciano
Grapes: Sangiovese (70%), Canaiolo (20%), Mammolo 10%
Alcohol: 14%
Rating: ★★★★★ (out of five)