8
min read
The wines of the Languedoc in southwestern France represent a stylistic pivot. Some have noted that the Languedoc is where the influences of the Rhône and Bordeaux bleed into one another. Others see a stylistic melding of the Rhône and Catalonia, with the black-colored wines of Mourvèdre, Syrah, Carignan and Grenache making their statement with a certain bravado.
Of course, it is all of these things yet none of them all at once. It is certainly not a landscape where you'd expect to find Burgundian winemakers poking around.
But that's what Anne Gros of Vosne-Romanée and Jean-Paul Tollot of Chorey-lès-Beaune did in 2006 when they visited the hills of the Minervois appellation. They poked around. Thirteen years later, and their southern domaine is finding its form and producing potent yet elegant red blends from Carignan, Grenache, Syrah and sometimes Cinsault.
They didn't know what they were after initially, Anne Gros admits, other than "happy vineyards, interesting grape varieties" and a desire to experience winemaking in a sunnier light. Perhaps their mission wasn't all that surprising. For years, the Languedoc has been a sort of Wild West of French Wine, where winemakers could easily skirt the rigidity of traditional winemaking and do something more creative and exotic with an idiosyncratic terroir.
"We had no knowledge at that period of what a Minervois could be," she told me recently. "And no knowledge of the rude climat of Cazelles for exceptional acidity."
Cazelles is the eastern Minervois village where they set up shop, acquiring a handful of vineyards with potential, including one with Carignan vines dating back to 1904 (La Ciaude) and another (Les Carrétals) whose limestone reminded Gros of the Grand Cru Richebourg in Vosne-Romanée.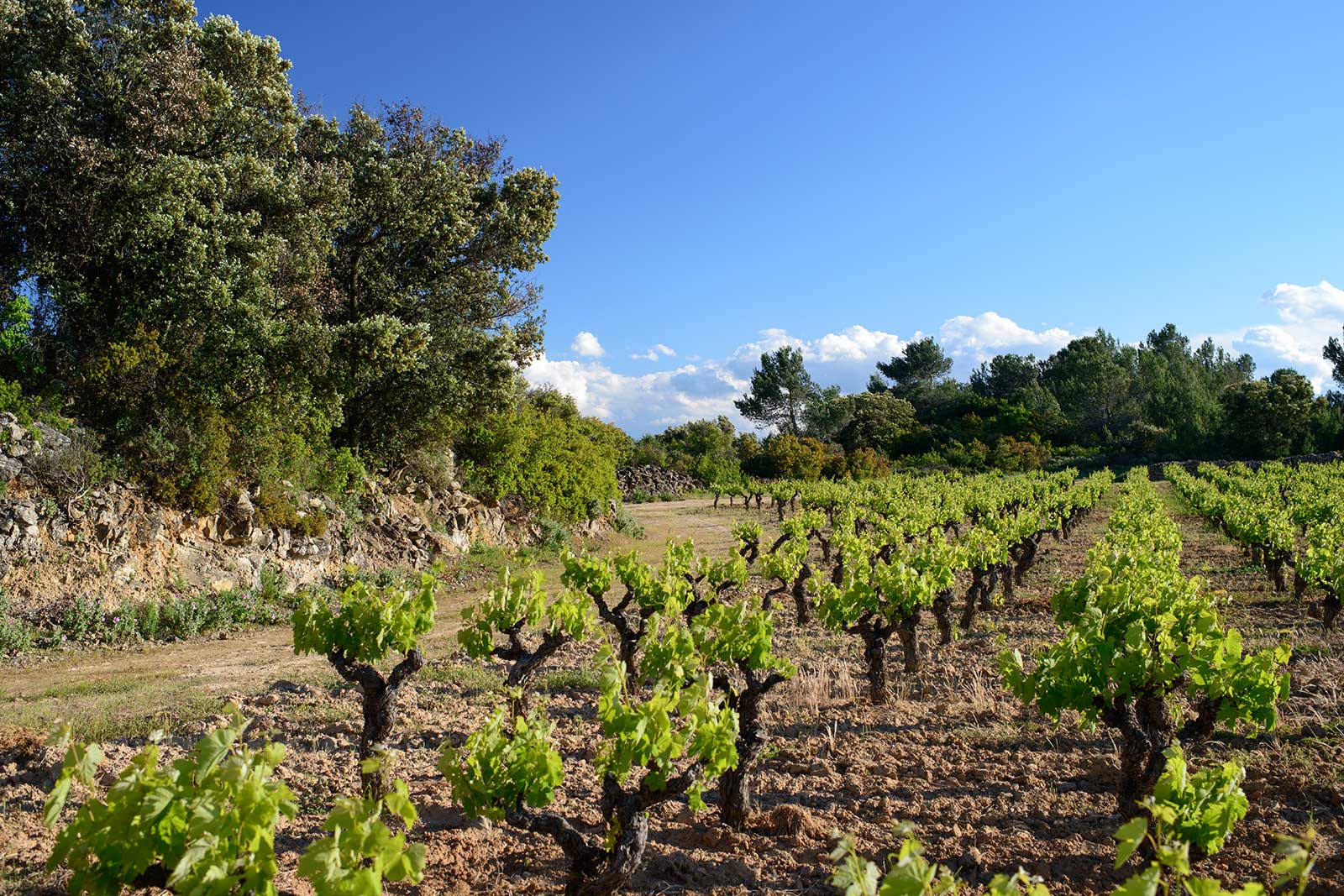 Richebourg is legendary for its muscles, but the grapes of Minervois punch in an all-together different weight class. This is especially true with Carignan, a bombastic grape that yields a wine of such coarseness in Minervois that it often demands carbonic maceration just to make it tolerable in youth. In the heat of the lower elevations, it tends to produce something amplified and noisy; and — as Gros and Tollot found out — its harsh acidity in the cooler climates presents a whole other challenge.
Anne Gros and Jean-Paul Tollot ultimately discovered that their vineyards in Cazelles fostered the grapes differently, and they wouldn't need to use carbonic maceration. For them, a helping hand came in the form of the wind. While it may be a nuissance in certain parts of Southern France, the powerful tramontane from the north acts like a willing collaborator in the vines. "There is a fabulous north wind and a nice sea wind as well," Gros told me. "[Together] in this place, the two influences maintain freshness [in the grapes.]"
The end result is a series of potent, black-fruit-forward wines of amazing elegance. On the palate, their muscles are more conditioned for gymnastics than weight-lifting — the strength is certainly their, but the blunt edges are not. The most impressive wine of all is Les Carrétals, which straddles a line between forgiveness in youth (plush, fresh fruit; savory tertiary aromas) and endurance for age (rounded finish; precise and effective acidity; smooth but assertive tannins).
Of course, none of this is easy. The two winemakers still maintain a strong presence with their wineries in Burgundy — Domaine Anne Gros and Domaine Tollot-Beaut — while twice a month traveling the 575 km to Cazelles to check in on their Minervois project. Together, they share the tasks and decision-making for viticulture and vinification. "It should be 50/50," Gros says, on their collaboration, as well as the balancing act of managing two estates on opposite ends of France. "But in fact it is not true," she adds, noting that she handles the administrative tasks as well as commercial relationships.
From afar, it is not hard to admire the results. These wines are the most elegant I've come across from this pocket of France. I sampled them with some friends (that is, people not obsessed with wine like me) and each wine's unencumbered nature scored a hit. These are not brooding, philosophical red wines that require your best behavior. They want you to light a grill and toss a slab of meat on it.
With that, I'm happy to fill in the Languedoc-shaped blank spot on the Essential Winemakers of France map with Domaine Anne Gros & Jean-Paul Tollot.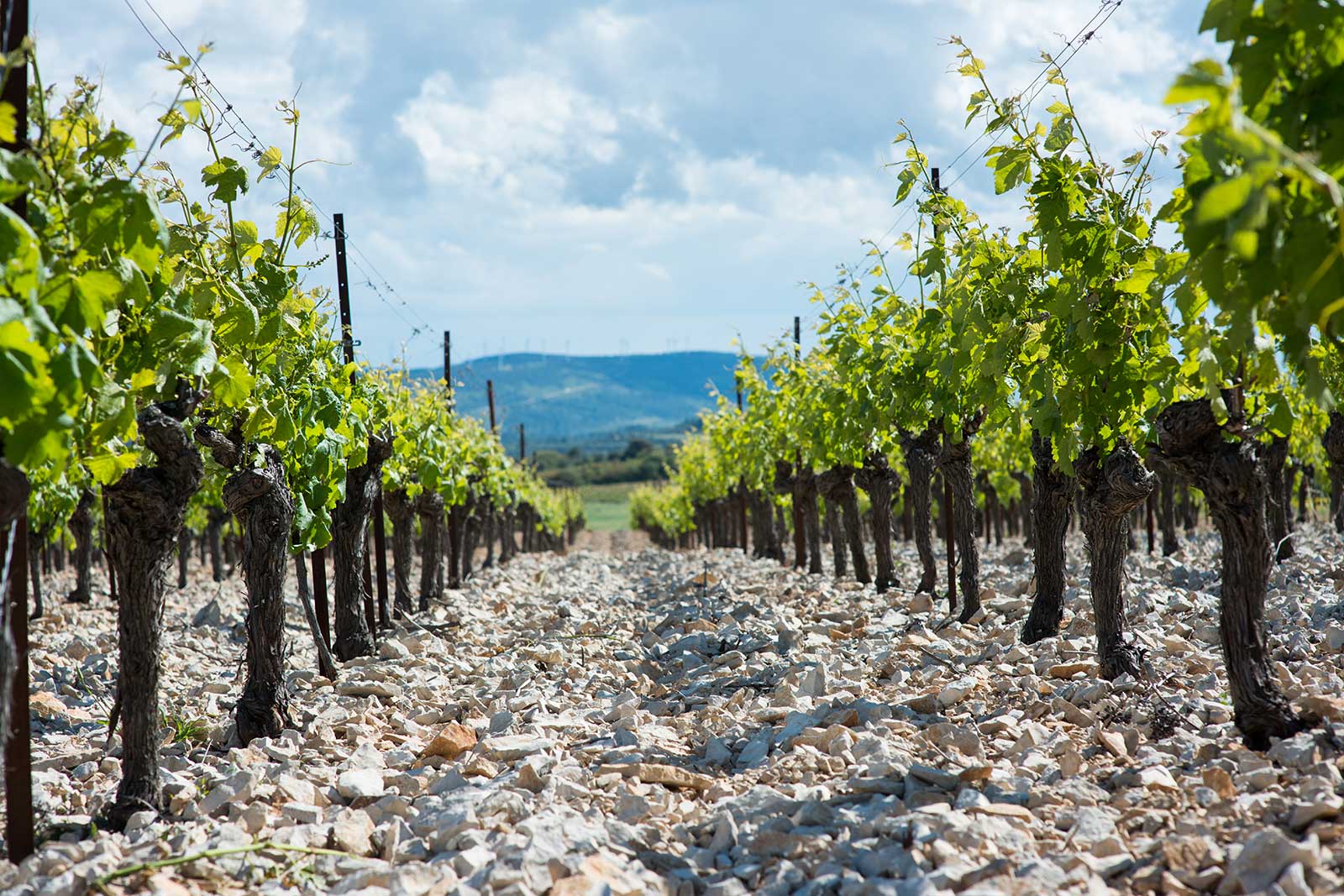 Tasting Impressions
All of their wines fall under the Minervois AOC, which is a broadly scoped-out appellation for red, white and rosé wines. In the case of this domaine, the wines are entirely red. The appellation rules require that the wines be a blend, with varietal wines earning a Vin de Pays classification. Many of the region's wines focus on Grenache, Syrah and Mourvèdre (the hallowed GSM blend), but because of the beautiful raw materials they found in their pursuit of vineyards in 2006, Anne Gros and Jean-Paul Tollot have an emphasis on Carignan.
The domaine follows organic practices in the vineyard, although the estate has not yet been certified. Blending percentages for each wine may vary from vintage to vintage, but only slightly. Anne says that their goal each year is for Les Fontanilles to taste like Les Fontanilles, for La Ciaude to taste like La Ciaude. What that means, only they know, but it does require some adjustments in their blending approach each year.
These wines match nicely with various styles of barbecue, although that is by no means the only match (they are all ideal with rack of lamb). For suggested pairings on each one, I'm recommending a different school of barbecue (which is sure to bring out the commentators).
2016 Domaine Anne Gros & Jean-Paul Tollot Les Fontanilles Minervois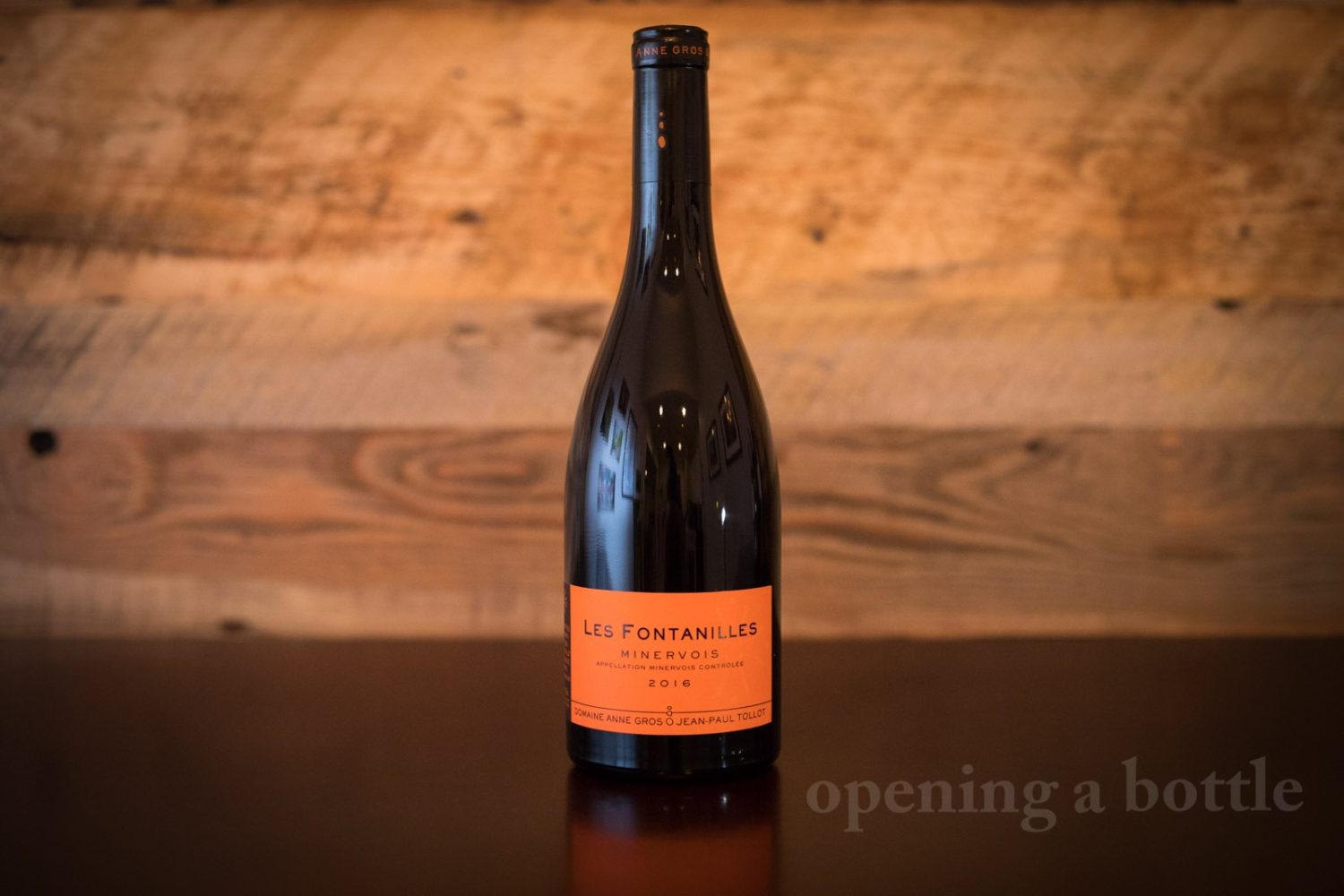 Minervois AOC (Languedoc-Roussilon)
Grapes: Grenache (40%), Carignan (20%), Cinsault (20%), Syrah (20%)
Alcohol: 13.5%
Ratings: ★★★★ 1/4 (out of five)
• Food-friendliness: Selective
Value: A little pricey

Tasting notes: Hailing from a seven-acre vineyard surrounded by dry-stack walls, Les Fontanilles is a celebration of clay, marl and sandstone. The vines here are between 25 and 50 years of age. Lighter in color than the other two wines sampled, I found Les Fontanilles to be tightly wound and closed-off at first. It needs air, for sure. But once it started to spill its secrets, I like what I found. Aromas are suggestive of blackberries, with a musky and smoky quality to them as well. The tangy fruit on the palate, the substantial acidity and the light but focused tannins are this wine's best traits.
Serving suggestion: There is a slight but noticeable firecracker aroma to this wine that suggests a little bit of reduction, but as noted, decanting helps it along a great deal. Open it an hour before time. For cuisine, I would suggest Kansas City-style barbecue or lamb.
2016 Domaine Anne Gros & Jean-Paul Tollot La Ciaude Minervois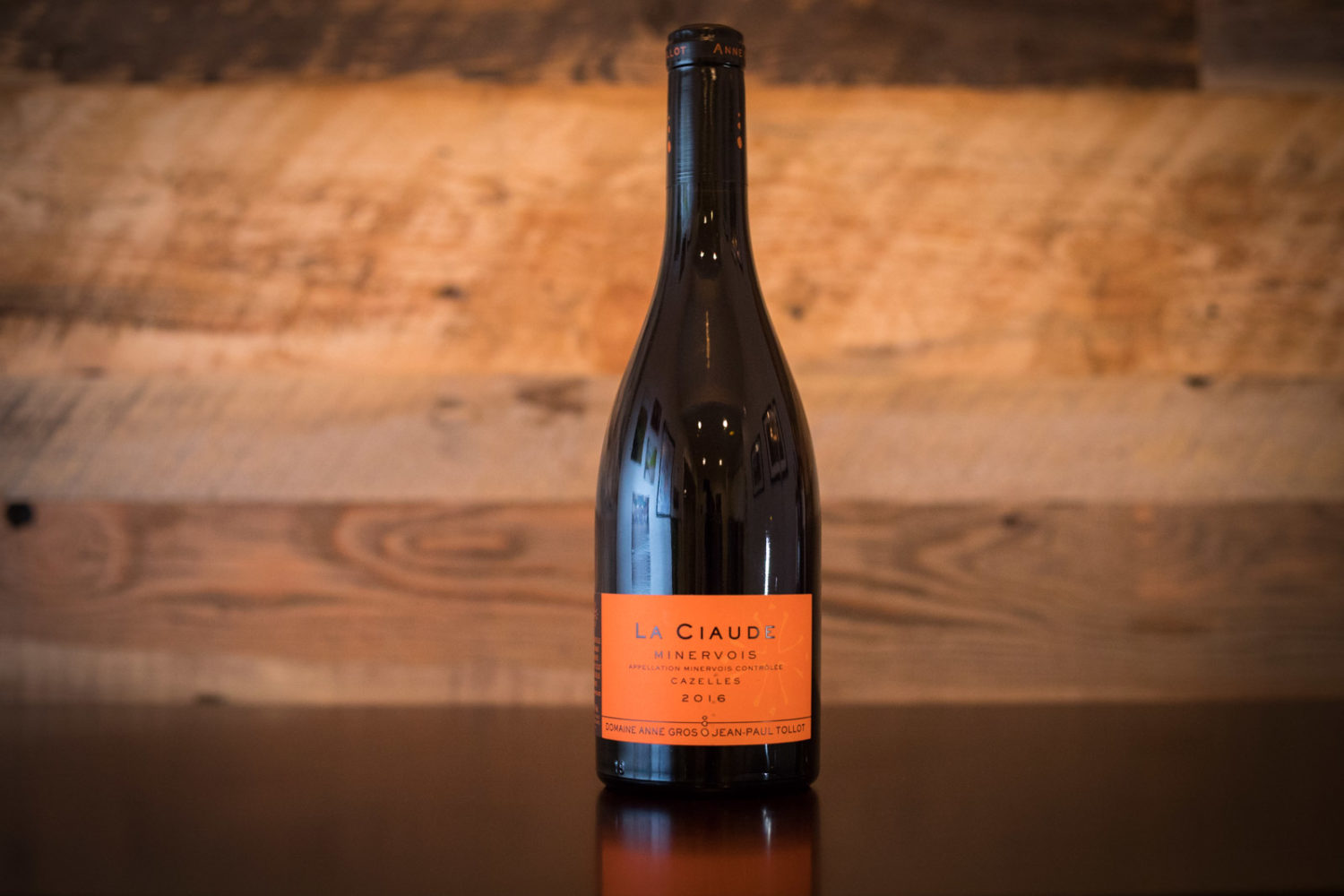 Minervois AOC (Languedoc-Roussilon)
Grapes: Carignan (35%), Syrah (35%), Grenache (30%)
Alcohol: 14%
Ratings: ★★★★ 3/4 (out of five)
• Food-friendliness: Selective
Value: As expected

Tasting notes: Another seven-acre vineyard is the sunny La Ciaude, which is primarily limestone. These vines range from 25 to 100 years old, including a plot of Carignan that dates back to 1904. This wine is opaque, and from a distance, you can catch its potent aromas. I spent quite a bit of time trying to decipher this wine's shape-shifting nose, ultimately writing down black raspberries, wintergreen mint and cinnamon stick. On the palate, the wine has a remarkable character: it's patient, not pushy at all, yet remarkably sinewy and lithe. The overall picture here is harmony.
Serving suggestion: This wine does not need as much "air time" as Les Fontanilles, and pairs brilliantly with the flavors of Eastern-style North Carolina barbecue or lamb.
2016 Domaine Anne Gros & Jean-Paul Tollot Les Carrétals Minervois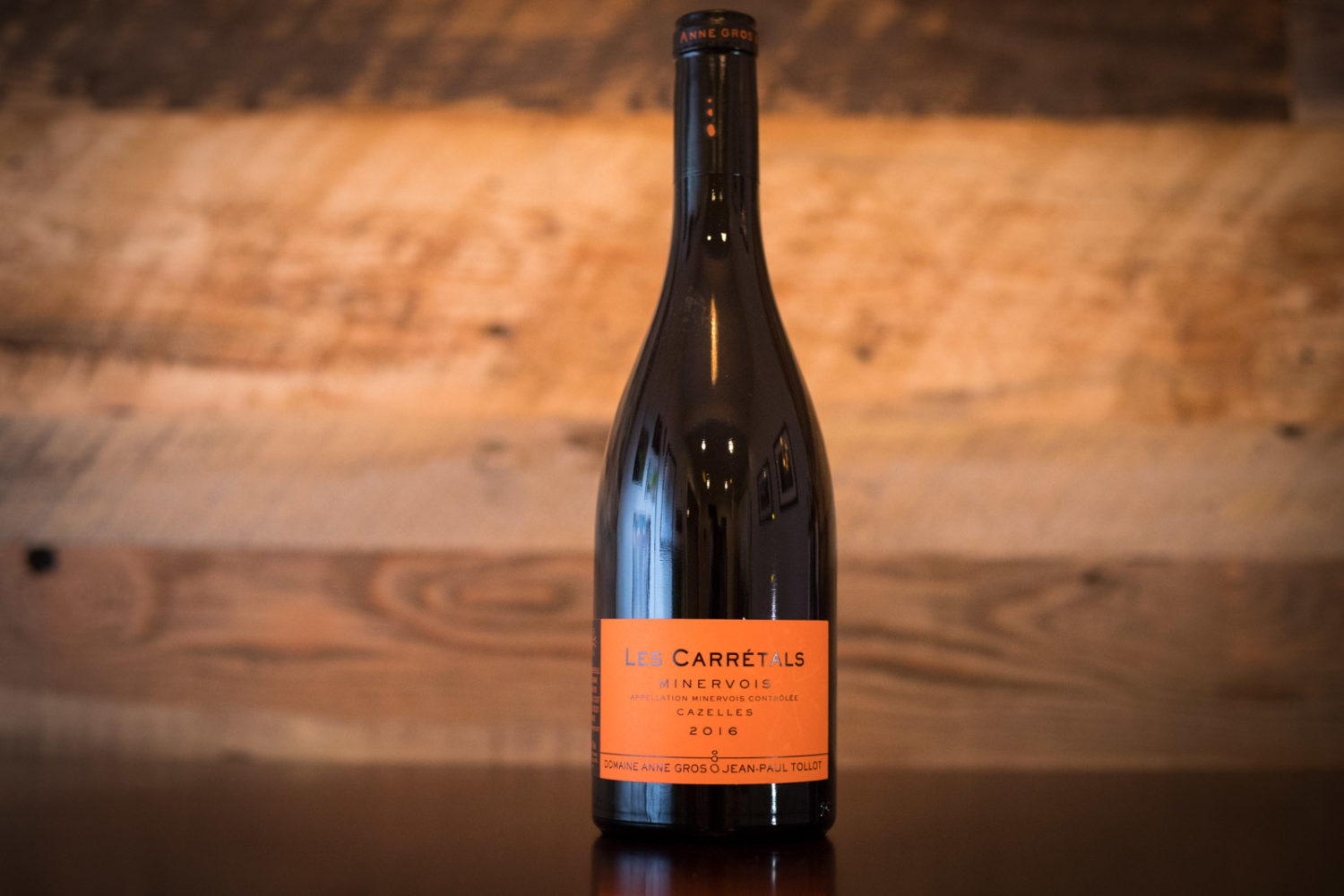 Minervois AOC (Languedoc-Roussilon)
Grapes: Carignan (80%), Grenache (20%)
Alcohol: 14%
Ratings: ★★★★★ (out of five)
• Food-friendliness: Selective
Value: As expected

Tasting notes: The smallest vineyard at Domaine Anne Gros & Jean-Paul Tollot is also the most prized, and rightly so. Les Carrétals is the one Anne refers to as her little Richebourg, with a pure limestone soil structure and centenarian vines. This wine is a celebration of Carignan, with a cut of Grenache serving as a necessity to lighten up the concentrated, brooding fruit of those old vines. While its by no means a Burgundian wine, Les Carrétals has the most elegance. On the nose it recalls both black raspberry and dark currants, cinnamon, roses and petrichor (rainstorm). Medium bodied with citric-like acidity, and tons of minerality, black cherry and watermelon on the finish, the wine is comparatively mellow with smooth tannins and an approachability that anyone can appreciate. As it opens up, more savory tones emerge.
Serving suggestion: This wine seems the most suited for aging, so cellaring a trio or a half case and opening over the next 10-15 years would be a fun endeavor. Pair with traditional Mexican-style barbacoa or lamb.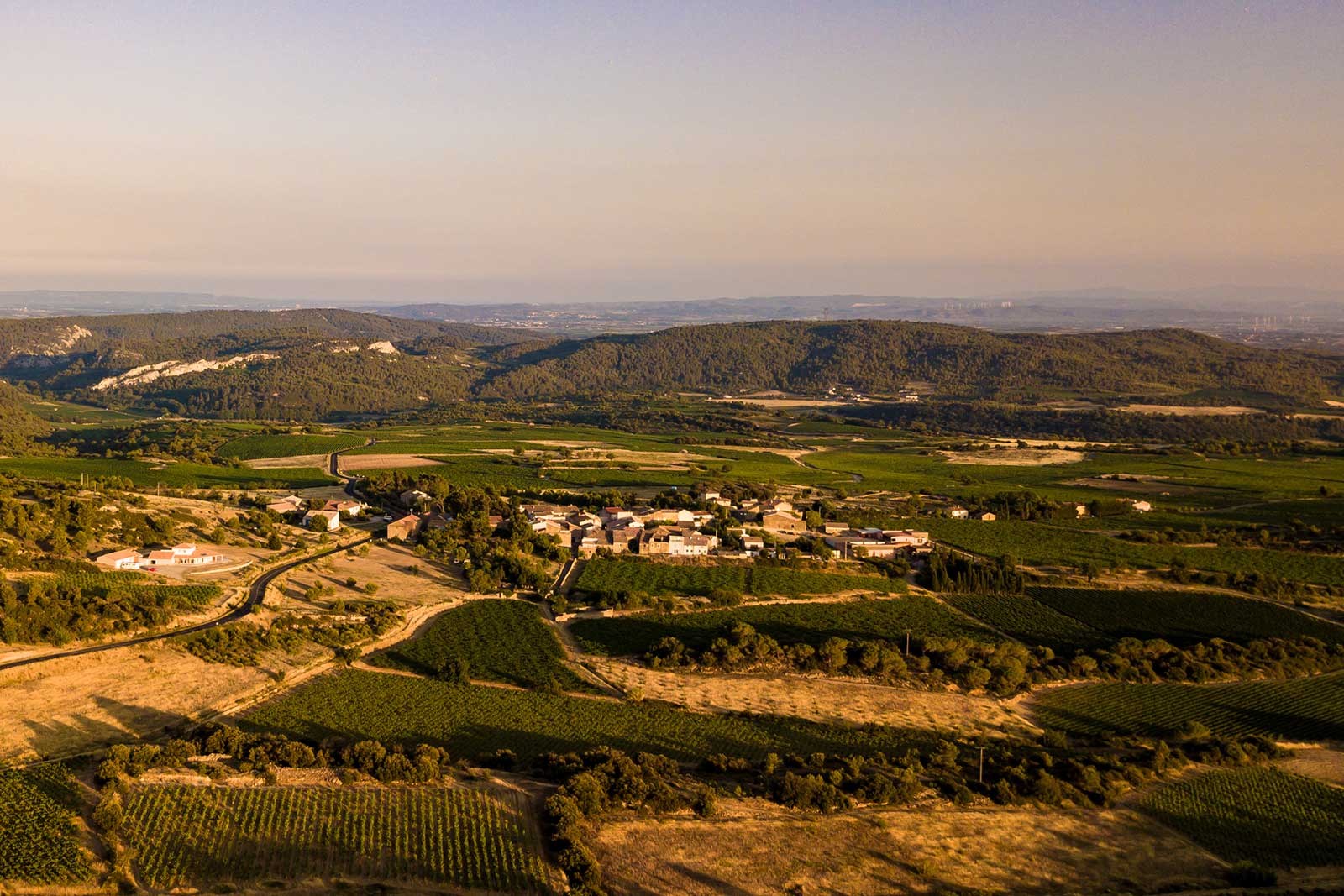 ---
Note: These wines were provided as samples after I made a story pitch about them to North Berkeley Imports. Learn more about my editorial policy.