2
min read
Weeknights at home seem to be the most fertile ground for experimental pairings. On Tuesday, my wife and I did our usual 5pm scramble: get something on the table by 5:30pm before our 5-year-old and 1-year-old go off the deep end.
We had a bag of potatoes, some sour cream and dill, and a package of smoked salmon. Good enough to handle a stripped-down version of this Wolfgang Puck recipe sans the caviar (because caviar is more of a Wednesday thing, right?).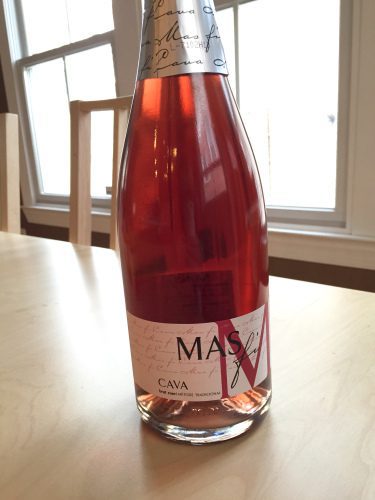 We've done the dish a few times before, and it screams for a good wine pairing. A whole host of wines could have worked — an off-dry Riesling, even an unoaked Chardonnay — but instead I grabbed Mas Fi Cava Brut Rosé (★★★ 1/2) from Spain. We never drink sparkling wines. I'm just not that fond of bubbles. And while the nose of strawberry and hay was pleasant, I didn't pick up much on the palate because of them.
That is, until we sat down to eat.
Whether the food brought the wine to life or the other way around, it was a magical combo. While the aromas of the wine were spring-like, the palate was decidedly autumnal: there was honeycrisp apple and a hint of granite, and the smoke and brine of the salmon was elevated by the sparkling texture. Really a fascinating pairing.
It should be no surprise that surprising pairings are often the best. And yet, every time you stumble across one that shouldn't work — and it does — you feel as though you've discovered gold. Everything about this pairing shouldn't have worked in my head: a Catalonian wine paired with an Austrian-Jewish fusion dish? Light effervescence mixed with smokey flavors?
There is probably a science to why this pairing worked, but (a) that would diminish the magic and (b) when you are a parent in need of a wine to end your day, who has the attention span to analyze such things before you select something? Not me. Better to zag rather than zig and hope for the best.
Photo credit (top): ©Alpha / Flickr user. Licensed via Creative Commons.
Note: Mas fi Cava wine sample provided by Wine Sellers Ltd. Learn more about our editorial policy.