Why Saint Gayan is Essential
Power without severity. Concentration without palate oppression. This would seem like two simple requests of a red wine, but increasingly, they are rare qualities in the world of Grenache-Syrah-Mourvèdre blends. Countless times, I've had ambitions to write more about the Southern Rhône, in particular — where this blend carries OG status — but have been unable to find a way in through the area's bruising wines. Where's the terroir? I often ask. All I'm getting is fruit and alcohol.
Then, I stumbled upon Domaine Saint Gayan. For Rhône watchers, this estate is no secret — its reputation has persisted throughout the decades. But to a self-funded, wine-curious writer like me, finding their wines was like an injection of hope for a broad belt of the French winescape: Yes, you can still taste the terroir of the Southern Rhône.
This remarkable winery is currently overseen by its 12th generation: Jean Pierre Meffre. He, in turn, will be soon handing it over to his daughter, Julie, and son-in-law, Christian-Yves Carré de Lusançay. The vines at the estate are exceptionally old: roughly 1/3 are over the century mark! This leads to lower yields and more concentration per berry, but its Meffre's patience in the winery that allows this fruit to form into an elegant shape that speaks of place. The wines are typically allowed a gentle extraction of between 2 to 4 weeks of skin contact, then an élevage in concrete, or — in the case of the "Origine" Gigondas — time in 600L demi-muids and large oak foudres where the oak influence is minimal, and the maturation is slow and steady. The rewards of this patient approach are in the glass.
Gigondas, Southern Rhône
Grapes: Grenache, Syrah, Mourvèdre
Appellations/Cru: Gigondas AOC, Rasteau AOC
American Importer: Europvin, Skurnik Wines
Originally listed: October 2022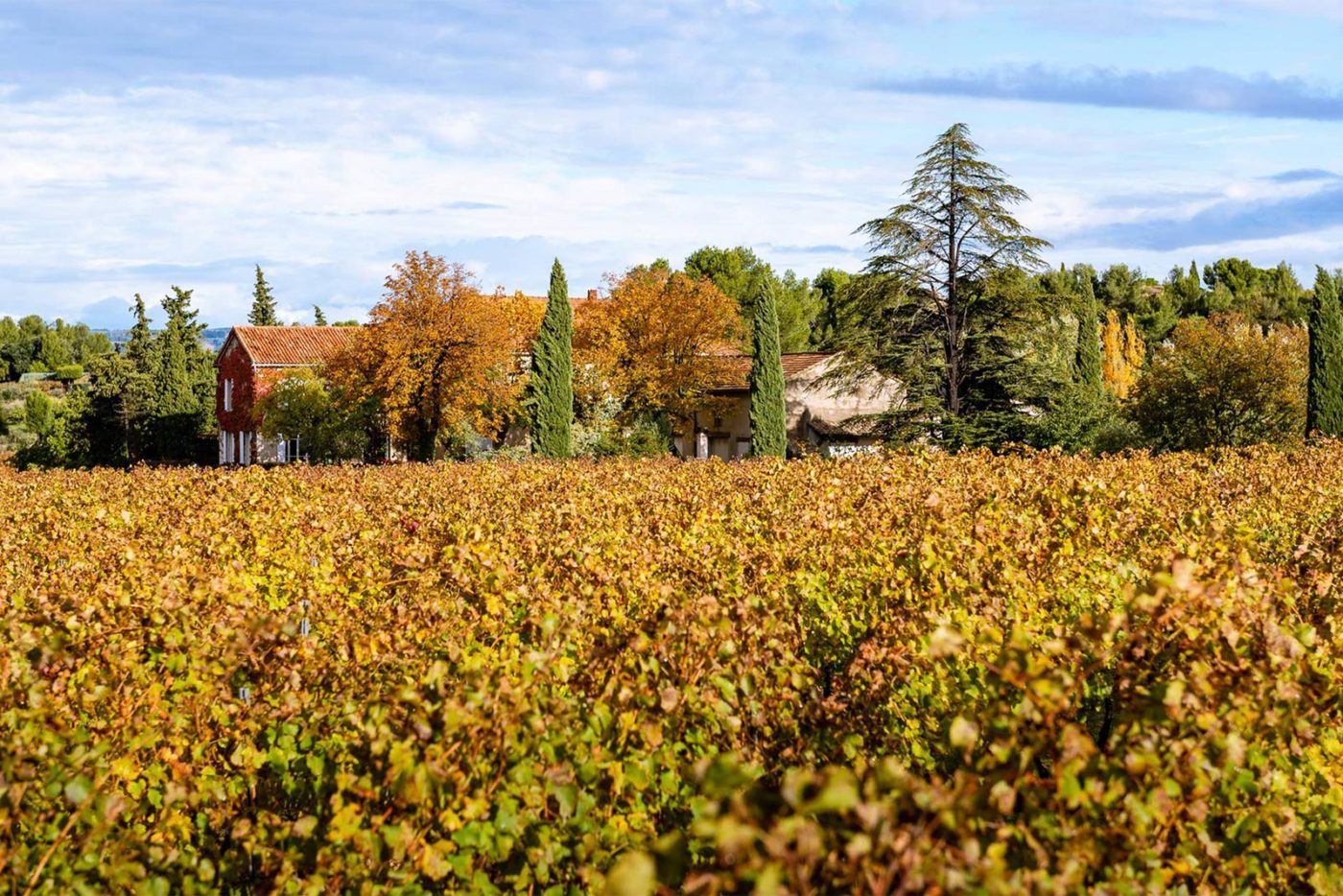 Wines to Seek Out
Domaine Saint Gayan has holdings in Gigondas, neighboring Rasteau and the Côtes du Rhône village of Sablet. They work almost entirely with Grenache, Syrah and Mourvèdre.
Domaine Saint Gayan "Trescartes" Côtes du Rhône
Saint Gayan's Côtes du Rhône AOC offering is a superb value. For roughly $18, you get a wine of enormous power and pleasingly astringent, bitter black fruit, which is countered nicely by savory, floral and mineral sensations that pull it all together. There is no way you can confidently call this an "entry-level wine" given that complexity, but what else would you call a wine at this price point?
Domaine Saint Gayan "Ilex" Rasteau
Rasteau may be better known for its nectary sweet vin doux naturel, but its dry red wines certainly belong in the conversation with Gigondas, Vacqueyras and maybe even Châteauneuf-du-Pape as well. Here, Meefre leans into Mourvèdre more than with his other wines, which seems to result in a meatier presentation. The fruits are a bit more stewed as well, but in a way that suggests character, not flaw. It hits the same pleasure points as a bowl of boeuf bourguignon on a cold winter's day. Embrace it.
Domaine Saint Gayan "Origine" Gigondas
I've always had better luck (and a more rewarding drinking experience) with Gigondas over Châteauneuf-du-Pape. Regardless of this simple, subjective fact, I have nonetheless felt hobbled by that comparison: can't Gigondas just be Gigondas without that comparison?
Saint Gayan's "Origine" finally resolved that tension for me. This wine sings with fleshy fruit tones, supple acidity, and resinous herbaceousness that feels like garrigue on full blast (and if there is any other terroir note of more consequence than that in the Southern Rhône, I've yet to encounter it).
But it is the long, potent but purposeful finish that makes this wine truly standout. That purpose may sound a bit nebulous, but it is something I've always found in mountain wines, and if there is a defining trait to Gigondas that everyone knows, it is the Dentelles de Montmirail, an exposed and dramatic fin of limestone mountains that unifies the appellation. Limestone lends to the texture, but it is the cooler nights of the mountains that seem to lock in character. To me, that's the legs that Gigondas can stand on, and its best on display with "Origine," making Saint Gayan an Essential Winemaker of France.