Why
Gravner

is Essential

If there is a singular, enduring image of Gravner, it is the Posto delle Anfore, a sparse, square-shaped room with a gravel floor where the amphora jars that made Gravner famous (or is it, that Gravner made famous?) do their monastic-like work of fermentation. Set amidst the field of these buried jars and their round openings is an elevated platform and a single chair. It's quite theatrical, as though Josko Gravner himself will take the stage for a one-man show at any minute. Josko is far too modest for theatrics, let alone any spotlight-seeking. But that stage appears in all of the photos I've seen of the room. It carries a gravitas all its own: to make these wines, one has to be patient and — perhaps — alone, just to take cues from the quiet noises of fermenting grapes underfoot.

Working in the folds of the Collio Goriziano where Italy and Slovenia meet, Gravner has long been the world's most celebrated producer of orange wine (although "amber" is a better descriptor). His use of clay-vessel fermentation in the early 2000s seemed radical at the time ... and risky. This was, after all, how wine was made in ancient Georgia. You remember the early "aughts," right? It wasn't a time when old was new in any regard.

Yet he showed a masterful way to coax character and structure out of white grape varieties, enough to give the red wines of the time a run for their money. In these hills, vini macerati have a local legacy, but his work helped kick off a worldwide revolution in macerated white wine production.

While the clay vessels and the skin-contact process has often been the headline of his work, it has largely overshadowed the family's commitment to biodiversity in the vineyard. I've never seen such a sight: rows and rows of vines sporadically shaded by towering trees of apricot, cherry, olive and cypress. It seems antithetical: don't the trees inhibit ripening with their shade? Don't they bring in birds who might eat the berries? Don't they add labor to an already labor-intensive business? Gravner's daughter, Mateja, assured me that while this building of biodiversity is a give-and-take process, it ultimately nets-out as positive because of the way it builds disease resilience across the whole system. And when your goal in winemaking is to reflect the whims of nature's gifts from vintage to vintage, what could be more essential than that?
Oslavia, Friuli Venezia-Giulia
Grapes: Ribolla Gialla, Pignolo
Appellations/Cru: Venezia-Giulia IGT
American Importer: Rosenthal Wine Merchants
Originally listed: February 2023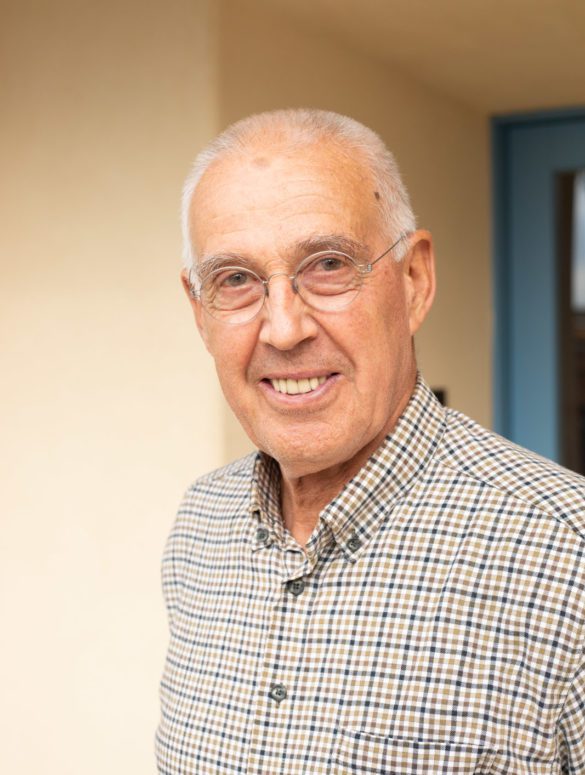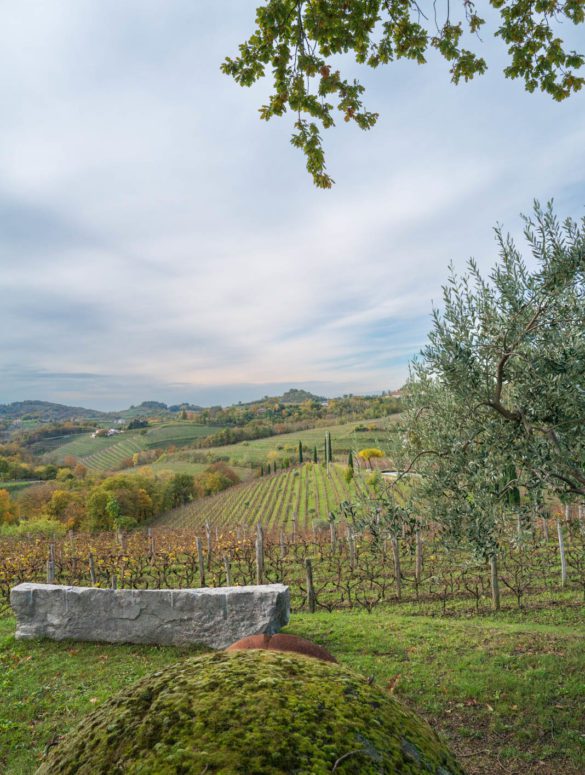 Wines to Seek Out
Gravner is right down the road from Radikon, another famed producer of macerated white wines (popularly known as orange or amber wines). The families are close, and while their embrace of biodiversity and chemical-free viticulture is simpatico, their methods in the winery have long been quite different. Gravner focuses on fewer grapes (Ribolla Gialla and Pignolo), uses clay-vessels for months-long fermentations, and demands exceedingly long aging before release. Gravner's wines have tension, structure and mystery, while Radikon's wines are more free-form, exuberant and wild. They are as different as Dalí and Picasso.
The temptation with the amber wines of Gravner is to treat them as meditation wines: consumed on their own where they can be alone on center stage. Certainly, you'll want a few sips in such a format just to tease out their incredible details. But they are remarkably versatile given their structure. Soups, sushi, iron-rich proteins? No problem.
The last thing to know is that these wines have massive vintage variation, and that is by design. Sometimes noble rot comes into play. Sometimes higher alcohol does. There is not formula or recipe, just a practice for which the grapes navigate the winery. Rather than describe these wines' flavors and structure below, I am providing the technical details.
Gravner Ribolla Venezia-Giulia
Gravner's masterpiece and the wine he is best known for. So many of my questions for Mateja about this wine were answered with "it depends," which I think perfectly encapsulates the vintage-by-vintage approach. One bottle will not give you a complete sense for this wine's story, but its complexity and evolution are a thrilling opening chapter to read the whole book (and by that, I mean "find more vintages").
Gravner's Ribolla is fermented in Georgia clay qveri underground for 5 to 6 months, where the skins of Ribolla Gialla stain the wine and give it the unique aromatic and structural vision from the vintage. Another 5 to 7 years in oak botti await after that, and the wine is only released when it is ready. Around 18,000 bottles are made each vintage.
Gravner Rosso Breg Venezia-Giulia
I added the 2007 vintage of this rare red wine to my Top 12 Wines of 2022 for good reason. Its Southern Italian aromas, Northern Italian textures, and sense of strength through the middle made it an indelible experience.
This wine skips the clay and ferments directly in huge Slavonian oak tini vessels for 5 weeks. Even after 5 years in Slavonian oak botti, the wine needs additional time in bottle before release. Around only 3,500 bottles are made each vintage.