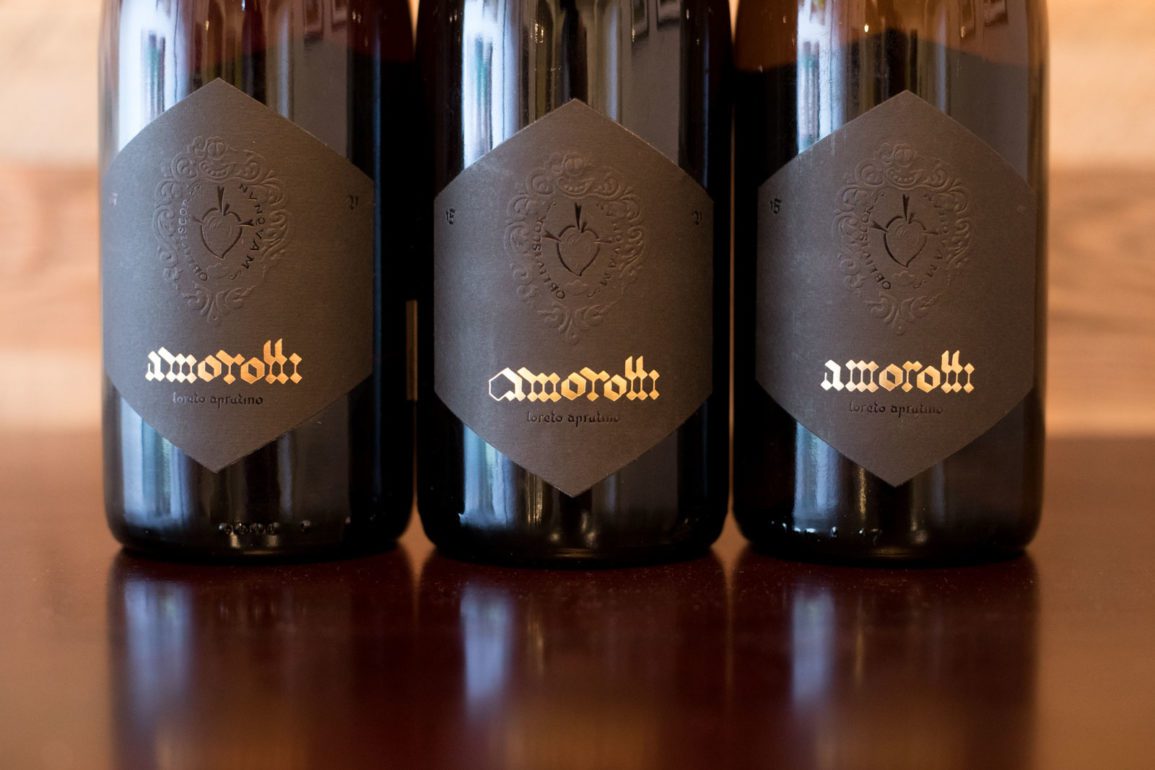 Why
Amorotti

is Essential

Let's talk about triathlons for a second. Given the divergent physical demands of swimming, cycling and running, completing a triathlon (let alone winning one) is considered a massive athletic achievement.

Now, think about winemaking: who out there makes an exceptional white, rosé and red wine? There aren't many, and the reason is simple: they are three vastly different disciplines, with the middle category — rosé — being the absolute hardest to master.

By design, Central Italy's Abruzzo would seem to be a triathlon training ground of sorts for winemakers, given its three wines are each a different shade of the spectrum. But too many of its producers struggle to even produce one compelling wine, let alone three. Only a select upper echelon of winemakers — Valentini, Emidio Pepe and Tiberio — handle the juggling act with aplomb. I would add a fourth, more reasonably priced contender to that list: Amorotti.

This very small winery is based in the hilltop town of Loreto Aprutino. They are essentially across the street from Valentini, whose wines — celebrated as among the best in the world — are too stratospherically priced to include on our list. Like Valentini, the practices here are very traditional. Winemaker Gaetano Carboni relies on spontaneous fermentation in his family's ancient cellar, and the wines are exclusively raised in untoasted oak vessels — 50hl casks for the red and white, 25 hl barrels for the rosé. The resulting wines seem to have an old soul on the nose — complex, rich, nutty and juicy — while vibrating on the palate like a tuning fork that's been clanged on a rock.

Interestingly enough, while the winery's estate bottling is a relatively new endeavor (started in 2016), grape growing for wine has been a generational pursuit, as has olive farming. The name of the winery comes from Carboni's mother's maiden name, and his family was the first to export extra virgin olive oil to the United States in 1905.
Loreto Aprutino, Abruzzo
Grapes: Montepulciano, Trebbiano
Appellations/Cru: Cerasuolo d'Abruzzo DOC, Trebbiano d'Abruzzo DOC, Montepulciano d'Abruzzo DOC
No website found
American Importer: Jan d'Amore Wines (New York), Palermo Imports (California)
Originally listed: June 2021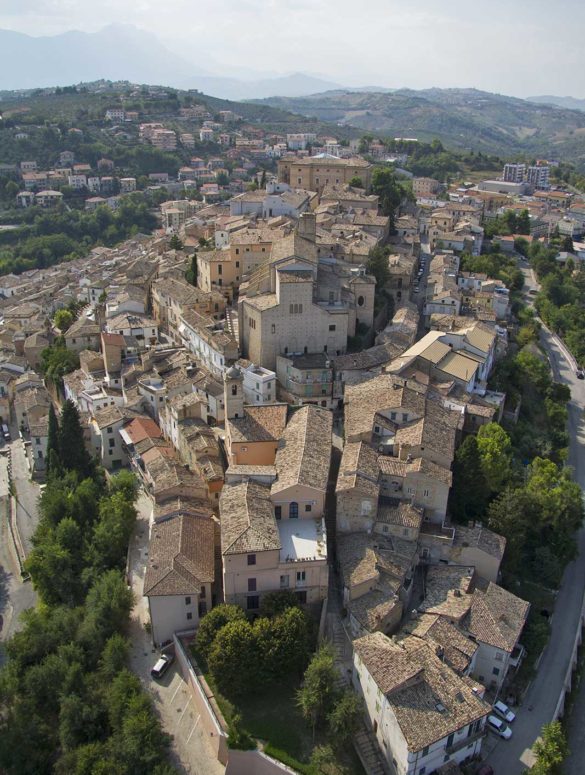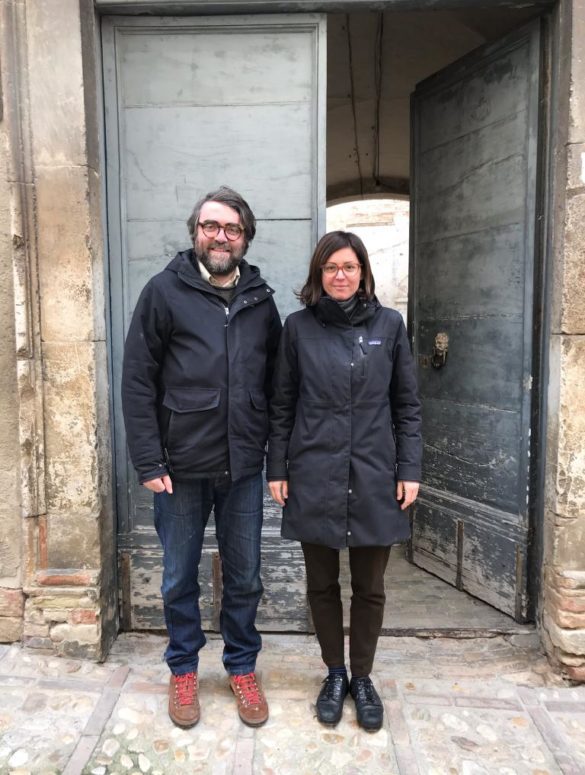 Wines to Seek Out
Not only is Gaetano Carboni a rare "vinous triathlete," but the conditions to execute these wines are especially difficult, given the abruzzese grapes he is working with. To get anything meaningful from Trebbiano, you have to watch it like a hawk at ripening, as its acidity plummets just as phenolic maturity occurs. And Montepulciano — the standard-bearer red of Abruzzo — has never met a vine disease it didn't welcome with open arms. In the winery, Montepulciano's juice has a nasty habit of developing off odors, so handling — especially for rosé production — can be tricky.
Somehow, Carboni manages to navigate these challenges gracefully to produce these three wines. Amorotti has an extremely small production, so get out your binoculars if you want to go hunting for them.
Amorotti Trebbiano d'Abruzzo
Trebbiano is often likened to water more than wine, but in Abruzzo, a localized cultivar called Trebbiano Abruzzese offers a completely different take. Here is the confusing part: Trebbiano d'Abruzzo is the appellation, and the Trebbiano Abruzzese cultivar is not required, so many of these DOC wines hail from Trebbiano Toscana. Either way, Amorotti's version is the real deal and it is a rare and treasured example of Trebbiano Abruzzese's potential richness. On the nose, it may suggest to you sour-sweet peaches, coconut, hazelnuts and lavender. The impressive, seductive nose is followed by an ethereally light, laser-focused — yet oddly creamy — texture on the palate. The oak influence, while noticeable, lends the wine a compelling nutty quality which enhances the lingering finish. This wine is aged for 12 months in untoasted oak casks, and it undergoes malolactic fermentation. Only 4,500 bottles are made per year.
Amorotti Cerasuolo d'Abruzzo
Many of Italy's greatest rosato wines happen to be Cerasuolo d'Abruzzo, the relatively new appellation for rosé wines implemented across the entire region in 2010. Count Amorotti's version as among the best. With a nearly glowing vermillion color, the wine may resemble a light red wine — a Trousseau from the Jura perhaps — more than your standard rosé. That is a good thing: Cerasuolo d'Abruzzo is traditionally macerated on the skins for longer than most rosé, and here, that means significant depth on the nose, soliciting recollections of ripe apricot, crisp apple, orange spice tea, dried coconut, beeswax and yellow flowers. In terms of complexity and tenor, this rosé intriguingly treads into "white Rhône" territory with ease and confidence. Currently my favorite rosé from Italy. Only 3,500 bottles are made per year.
Amorotti Montepulciano d'Abruzzo
Montepulciano often draws comparisons to the famous Bordeaux blends (full bodied, dark cherry and powerful tannins), thanks to the high degree of anthocyanin in its skins. The best ones, however, stay grounded in Italy with a black-licorice bite of bitterness.
Amorotti's Montepulciano d'Abruzzo offers much of this, but unlike so many red wines from Abruzzo, it is not aspiring for a certain refined, internationalized standard. It is as though Carboni has thumbed his nose at Bordeaux's aristocratic clothing and opted for a hunter-gatherer look. There is a wild meatiness to this wine's tones — and yes, a welcome rusticity — that seems simpatico with Abruzzo's terrain and cuisine. I am not calling this a "terroir-driven" wine so much as a wine that feels totally appropriate given its origins. Other Montepulciano d'Abruzzo ought to take note. Annual production for this wine stands at 8,500 bottles.