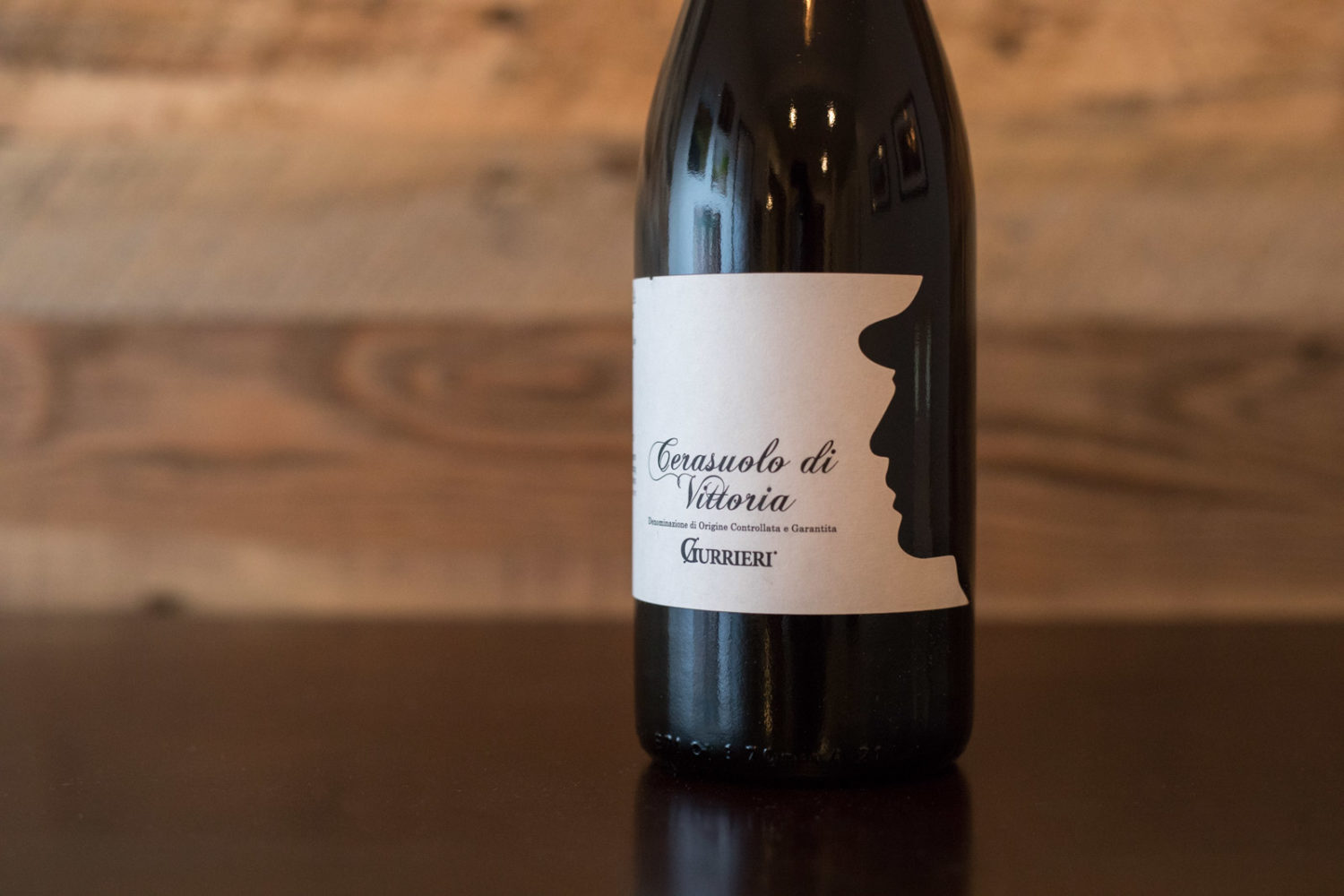 Why
Gurrieri

is Essential

If Azienda Agricola COS, Arianna Occhipinti and Gulfi have alerted the world to the awesome potential of Sicily's Vittoria region, then Gurrieri is the natural next step: a sign of the region's ability to sustain the momentum by fostering new and exciting talent.

I first came across Gurrieri's wines at a trade show. If any of you have attended a "mass tasting," you know how challenging it can be for a single wine to stand out. The room is noisy, the pours are small, the distractions are massive. And yet, when Giovanni Gurrieri offered me his crystalline, herbaceous and beguiling Grillo, the room may as well have grown quiet. Here was confirmation that Sicily's popstar white grape could do much more than impersonate Sauvignon Blanc — it could lead to something transformative and distinct. I went back for a second pour, etiquette be damned.

Interestingly enough, Vittoria is not known for Grillo. Nero d'Avola and Frappato and the result of their blending — Cerasuolo di Vittoria, the only DOCG-level wine in Sicily — take center stage. While there is no doubt in my mind that the most mind-bending wines of Sicily come from the Etna DOC, down south in Vittoria, that DOCG is earned. In Gurrieri's aromatically eruptive Cerasuolo di Vittoria, we have perhaps its most elegant and balanced rendition. It is an emotional wine, relying on mood and feeling to defy the desire for analytical assessment. Just drink, it says.

In Gurrieri's wines, we have firm evidence that Sicily's non-Etna wines can be unique without being weird and esoteric; natural without the too-cool-for-school funk and edginess; minimally handled yet carefully made. It is for these reasons that Gurrieri's wines have nudged Arianna Occhipinti — whose wines I have adored, but which can be challenging in certain vintages — off the Essential Winemakers of Italy list (for now). Gurrieri may be harder to find, but I think they have broader appeal once you do, and they're certainly more affordable.

Like many Sicilian estates, Gurrieri also make olive oil.
Chiaramonte Gulfi, Sicily
Grapes: Nero d'Avola, Frappato, Grillo
Appellations/Cru: Cerasuolo di Vittoria DOCG, Sicilia DOC
American Importer: Oliver McCrum Wines, Bon Vivant Imports
Originally listed: January 2021
Wines to Seek Out
Below are some of the traditional Vittoria wines from Gurrieri, but they also have an experimental streak, making a white wine from Nero d'Avola and Frappato — a "Cerasuolo di Vittoria Bianco," so to speak — as well as a sparkling wine blanc de noir made from the same grapes, named after the matriarch, Donna Grazia.
Gurrieri "Don Vicè" Cerasuolo di Vittoria DOCG
Like all great blends, the "Don Vicè" — named after the family patriarch, Vincenzo — has a sum that is greater than its parts. This wine is complex, deep, fresh and with a thumping pulse. My nose picked up tones recalling black cherries and cinnamon stick, and a lovely wealth of violets. But it was the waves of delicate acidity, and the way they supported the fruitiness of the wine, that made this wine standout. Here is my review from January 2021.
Gurrieri Grillo Sicilia DOC
The best Grillo wines conjure the sea, and this beautiful, aromatic and slippery wine does just that: there is a distinct impression of saltiness on the nose and certainly on the finish — as well as an occasional cut of herbaceousness akin to rosemary — that will have you wanting to light a grill and throw a fish on it. This is a quintessential summer wine.
Gurrieri Nero d'Avola Vittoria DOC
There's Nero d'Avola of potential, and then there is Nero d'Avola of ambition. Rarely, is there anything in between, and more often than not, its the latter category in your glass. Gurrieri's Nero d'Avola allows the variety and its Chiaramonte Gulfi terroir do the talking. You won't taste over-extraction or the smudgy fingerprints of oak on this wine: just pure black fruit, meaty and savory edges, whispery tannins and an espresso sharpness on the finish. It is not quite on a par with Gulfi's category defining, single-vineyard Nero d'Avola, but its a worthy take on the grape no less.
Gurrieri Frappato Sicilia DOC
While Gurrieri's Frappato seems to offer one of the lightest interpretations of an already-light red wine, it is hardly thin or meek. The variety's strawberry-and-mint signature shines, as do suggestions of star anise and brine. By the time one reaches the finish, its complexity kicks in and you're ready to go back for more. It may not be revelatory, but it is solid and blessedly typical of this charming grape and its best-served-chilled delights.