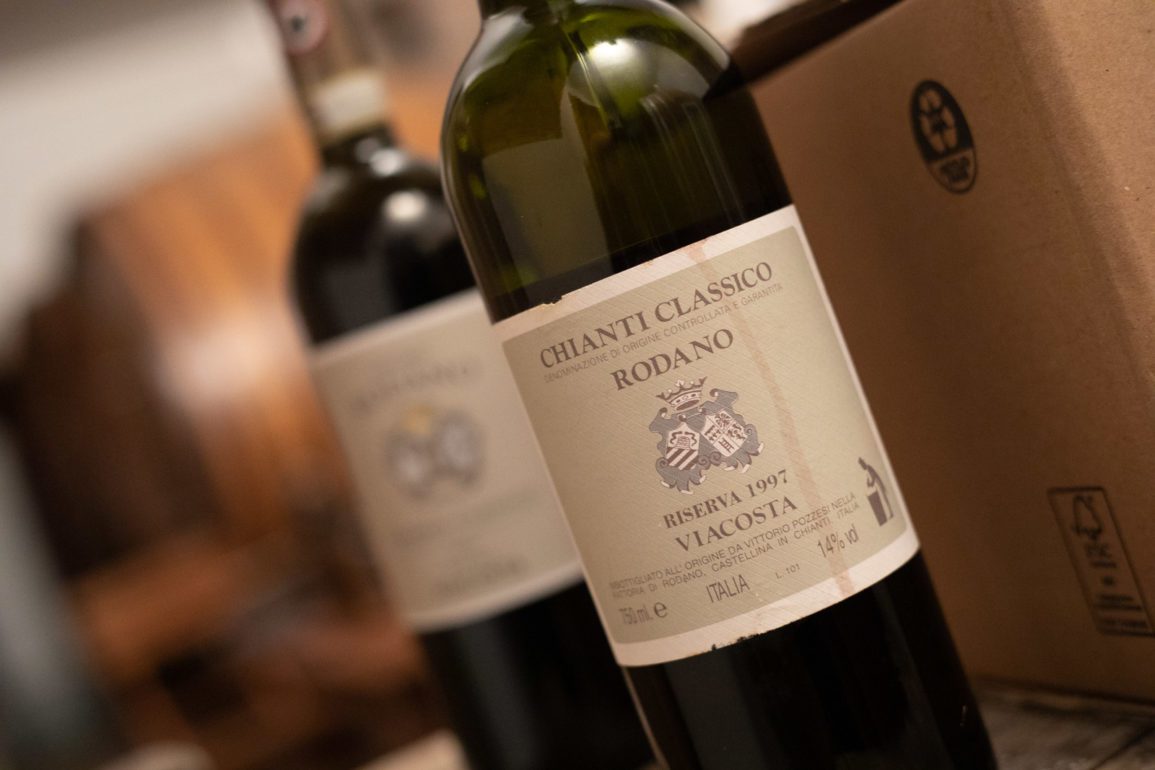 Why
Rodáno

is Essential

Fattoria Rodáno is the work of Enrico Pozzesi, one of the most interesting winemakers I've ever met. Soft-spoken yet out-spoken, Pozzesi has a clear sense of what he wants to coax from his wines, and what Chianti Classico ought to taste like. Yet, he also seems to know that having divergent opinions in wine is a good thing on the whole. Other winemakers may choose another path, and that's fine. He leaves the final judgment up to us, the wine drinkers. There is no conceit here at all.

It is a cliché to say that a wine reflects its maker, but in Rodáno's case, there is no other way to see it once you've met Pozzesi and tasted his wines. They're stern at first, with arms crossed and a bit of an unyielding personality. But they quickly open up and reveal significant depth, saltiness and amiability. Given the veins of savoriness that permeate every vintage, they at times seem like Chianti Classico for carnivores. But they are also Chianti Classico with the fiercest sense of place and "somewhereness." They do not imposter anything, because they do not need to.

Rodáno's regular Chianti Classico only costs $16, making it perhaps the best value in Italian red wine. I've enjoyed it numerous times, and it could easily last 15 to 20 years in the cellar. But for serious aficionados of Tuscan wine, the real deal is the Vigna Viacosta, Rodáno's single-vineyard Riserva that is only released after four years of aging (two years more than is required). At around $30, it is Tuscany's best wine to start a cellar with. Buy a case.

Pozzesi acknowledges that his wines are underpriced, but money isn't what drives him. In fact, his lack of marketing acumen seems to be a point of pride. He explained to me why he put Riserva on the back label of the Vigna Viacosta ("my dream is Chianti Classico without category, but I think that the reality is completely different ..."), and while he goes to the trouble to certify his organic operation, he doesn't include the logo on the label either. He'd rather the wine speak for itself. I recommend we listen, because his wines have a lot to say.
Castellina in Chianti, Tuscany
Grapes: Sangiovese, Canaiolo, Merlot
Appellations/Cru: Chianti Classico DOCG, Toscana IGT
American Importers: Polaner Selections, Enotec Imports
Originally listed: September 2022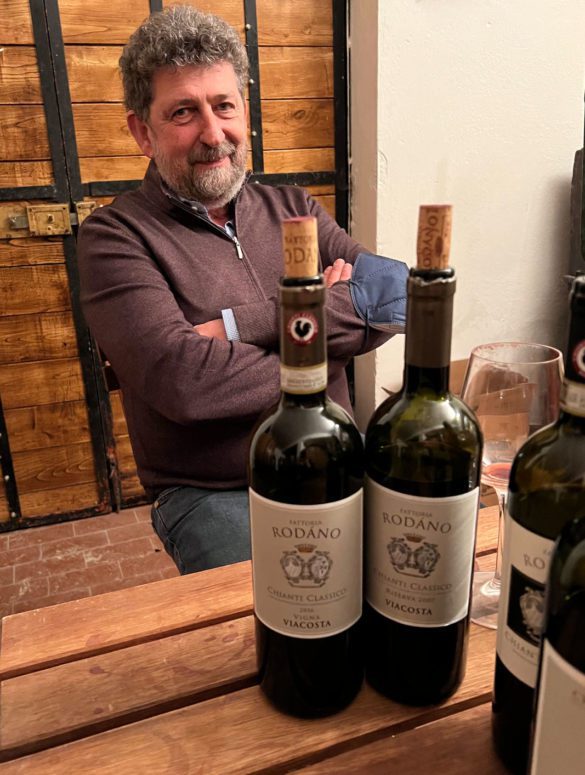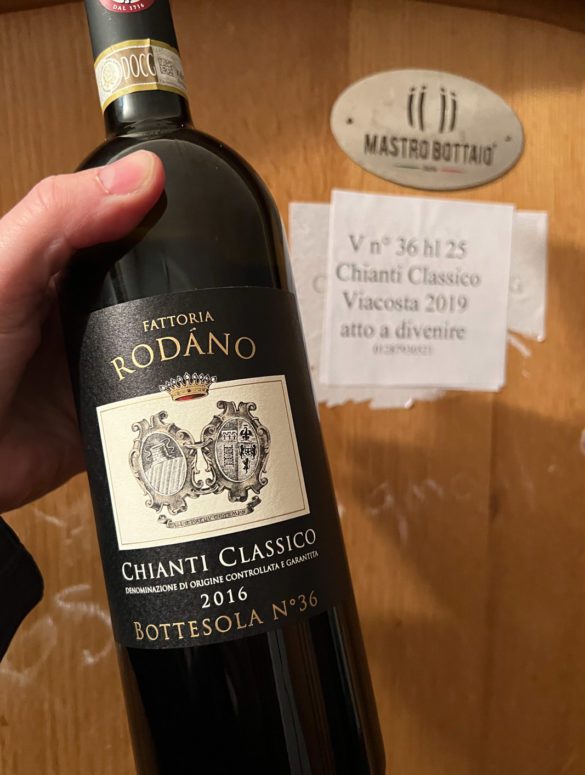 Wines to Seek Out
Rodáno's three Chianti Classico wines deserve hearty pairings: Tuscan white bean soup with black kale, or smoked babyback ribs, are just two that come to mind. I have not sampled the singular Merlot called "Poggialupi."
Rodáno Chianti Classico
I agree with Pozzesi on this: you can learn a lot about a winery by tasting their cheapest wine first. What Rodáno's annata Chianti Classico says is that Pozzesi's minimal-intervention approach pays dividends in the form of an expressive, delicious and dangerously drinkable Chianti Classico. It may be one of the most savory versions of Chianti Classico, too, with a distinct leathery aroma stealing the headline of the wine's exceptional bouquet. This wine includes a small portion of Canaialo and Colorino, but there is no mistaking the "Sangiovese-ness" of its soul.
Rodáno "Bottesola" No. 36 Chianti Classico
Translated from Italian, "Bottesola" simply means a single botti wine cask. This wine — whose release is limited to only certain years of Pozzesi's choosing — celebrates a singular expression of Sangiovese from a single cask before the annata wine is blended. In 2016, that cask was No. 36, which showed a superb tension and a slightly smoky flavor. For Pozzesi, the wine embodies the spirit of the vintage. "If you add this wine to the rest of the blend, nothing will change," he said.
"It is an interesting idea," I said.
He shrugged and smiled. "Maybe it is a stupid idea."
Rodáno "Vigna Viacosta" Chianti Classico Riserva
One of the great sleeper wines of Italy. Pozzesi's best vines lie in the Viacosta vineyard, where older vines with more genetic diversity — and southern exposure — lead to a wine of remarkable depth and focus. The vintages I have tried all carry a distinct tobacco-like edge to them, with a lovely meatiness at their core. In cooler years, the wine can be remarkably light-bodied while still packing a potent set of flavors. After the 2004 vintage, Pozzesi has relied entirely on botti casks for aging this wine, but even the 1997, which was aged partially in barrique, has retained much of its balance and botanical beauty. This wine also includes a small portion of Canaialo and Colorino. Under certain conditions, Pozzesi will opt to not release Viacosta, and instead, it goes into bolstering the annata Chianti Classico.