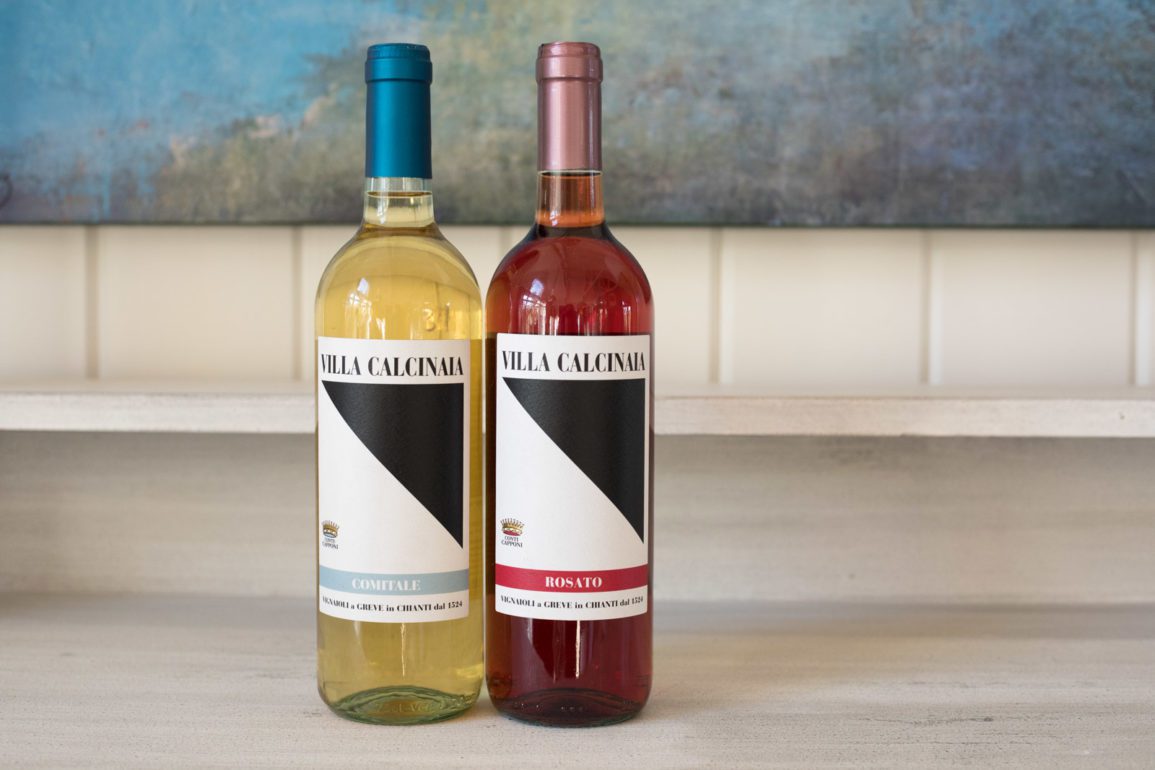 Why
Villa Calcinaia

is Essential

Compared to the rest of Italy, "diversity" is not often a word associated with the wines of Tuscany. After all, Sangiovese, Merlot and Cabernet Sauvignon make up 75% of the plantings.

Thankfully, things have begun to turn, and in this regard, Villa Calcinaia remains one of Chianti Classico's beacons. You would be well taken care of with a case of their entry-level Chianti Classico for casual weeknight meals, and a case of the riserva for longevity. Want to study how soils impact the terroir expression of Sangiovese? Procure Villa Calcinaia's trio of single-vineyard Chianti Classico Gran Selezione. Winemaker Sebastiano Capponi is a rock hound. He loves to elaborate on the unique soils of Montefioralle, the village of Chianti Classico where his winery and its beautiful vineyards are located. It is that passion that drove him to make three top-tier wines within the production code, one each devoted to sandy, silty and clay-dominant soils.

If the common thread among Capponi's red wines is grace and effective management of tannins, then the rest of his portfolio is given over to curiosity and experimentation. After all, one cannot live on stern, decanter-worthy red wines alone. Sometimes we eat fish. Sometimes it is hot.

Therefore, it is the estate's playful bianco and surprising rosato that give Villa Calcinaia an edge. Both wines have the personality of a welcome dinner guest: amusing, interesting and adaptable. There is even a traditional-method sparkling wine — the rare "Mauvais Chapon" Spumante Metodo Classico — to captivate the senses.
Greve in Chianti, Tuscany
Grapes: Sangiovese, Canaiolo, Grechetto
Appellations/Cru: Chianti Classico DOCG, Colli della Toscana Centrale IGT
www.conticapponi.it/calcinaia/
American Importer: Scoperta Importing
Originally listed: August 2019, Renewed September 2022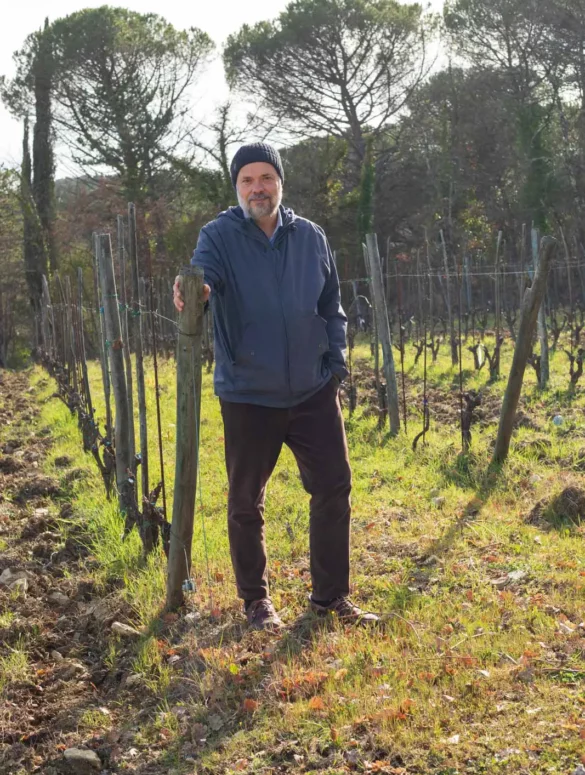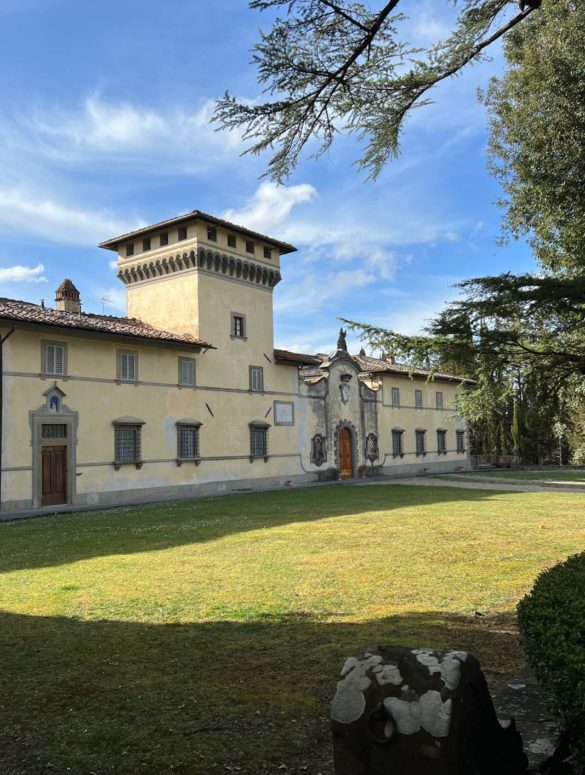 Wines to Seek Out
Winemaker Sebastiano Capponi has a lot of ideas he wants to pursue, and he is not afraid of the odd failure here and there — he just keeps these to himself. If its bottled and it leaves Villa Calcinaia for the marketplace, it will have to pass his exacting standards. On one level or another, I have enjoyed every one of his wines.
Villa Calcinaia "Mauvais Chapon" Spumante Metodo Classico
My sincere hope for Chianti Classico (the region, not the wines) is that its winemakers embrace traditional method sparkling wine a bit more. Fèlsina makes a great version, and Poggerino's rivals anything from Champagne. "Mauvais Chapon" joins them at the top end with a classic aromatic profile that shifts gears on the palate to something more savory (hello Sangiovese!) and a bit salty. It's delicious and has fantastic momentum. The wine spends 48 months on the lees.
Villa Calcinaia "Comitale" Colli della Toscana Centrale Bianco
Made from 90% Grechetto and 10% Vernaccia, this rich white wine is reminiscent of pineapple cream and white flowers. I would offer up a food pairing suggestion, but it was so delicious and refreshing on its own that we drained the whole bottle while we cooked. Whoops. Maybe next time.
Villa Calcinaia Colli della Toscana Centrale Rosato
The rosato, made from 100% Canaiolo, is my favorite rosé in all of Italy — a remarkably fresh wine with precise aromas and flavors (sour plum, cherry blossoms, blood orange citrus) and a plush texture that you just want to snuggle with. (You read that right: a rosé to snuggle with).
Villa Calcinaia Chianti Classico
The Sangiovese-focused wines are brilliant examples of where this historic wine-growing region is headed: savory, elegant and ready for cuisine matchmaking. The Chianti Classico impressed me with its balance of ease and seriousness: just want something delicious? Sip away. Looking for more detail? I have that, too.
Villa Calcinaia Chianti Classico Riserva
Meanwhile, the Chianti Classico Riserva, as I would expect, is significantly more structured — the kind of wine to show the region's heavyweights that this estate is on equal footing. Give it 10 years to really see it shine, if you can wait that long.
Villa Calcinaia "Fornace" Chianti Classico Gran Selezione
Villa Calcinaia "Bastignano" Chianti Classico Gran Selezione
Villa Calcinaia "Contessa Luisa" Chianti Classico Gran Selezione
While many terroir-focused winemakers have shied away from the new Gran Selezione category — fearing a guilt-by-association with oakiness — Sebastian Capponi has smartly embraced the category for single-vineyard purposes. His three holdings have one changing variable: soil. "Fornace" lies on sand and as a result seems to be the juiciest of the three; "Contessa Luisa" comes from a clay-focused vineyard, boasting the firmest tannins; and "Bastignano" hails from silty soils, striking a middle ground. These wines are burly and structured, but nowhere near fatiguing.