4
min read
Evaluating a Chianti Classico is like evaluating a burger. Or maybe, better yet, a beer. (I'm American, so this is a compliment … just bear with me for a second.)
Like a burger or a beer, Chianti Classico is best when it is exactly the way you expect it. Sloppy burgers with fancy ingredients are fine, but straightforward is better. The same goes with beer: If offered a green-chile lager or a raspberry stout, I'm the first to decline.
Chianti Classico has a core essence that is always there. It frequently brings to mind tart cherries, violets, leather and vanilla. Sometimes, secondary notes come into play but those are rarely more noticeable than faint whispers. And in my opinion, it should be dry — just not to the point of turning your mouth into the Atacama Desert.
From this core, the basis for judging Chianti Classico lies in how much it deviates (or doesn't) from the norm.
That might sound as though finding a great Chianti Classico is easy. That all it has to do is be a Chianti Classico. But its astonishing how many Chianti Classico's miss the mark or simply seem anonymous.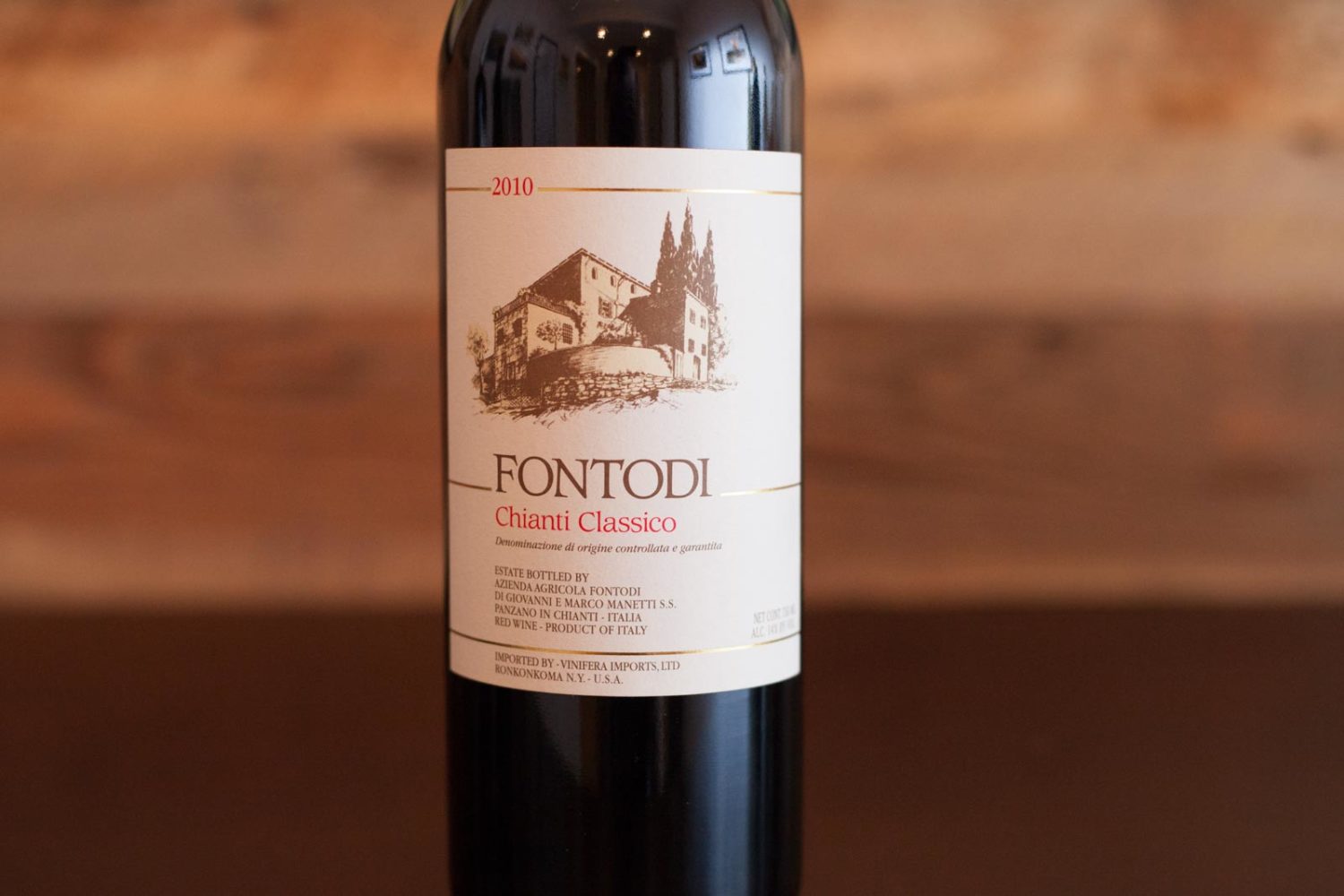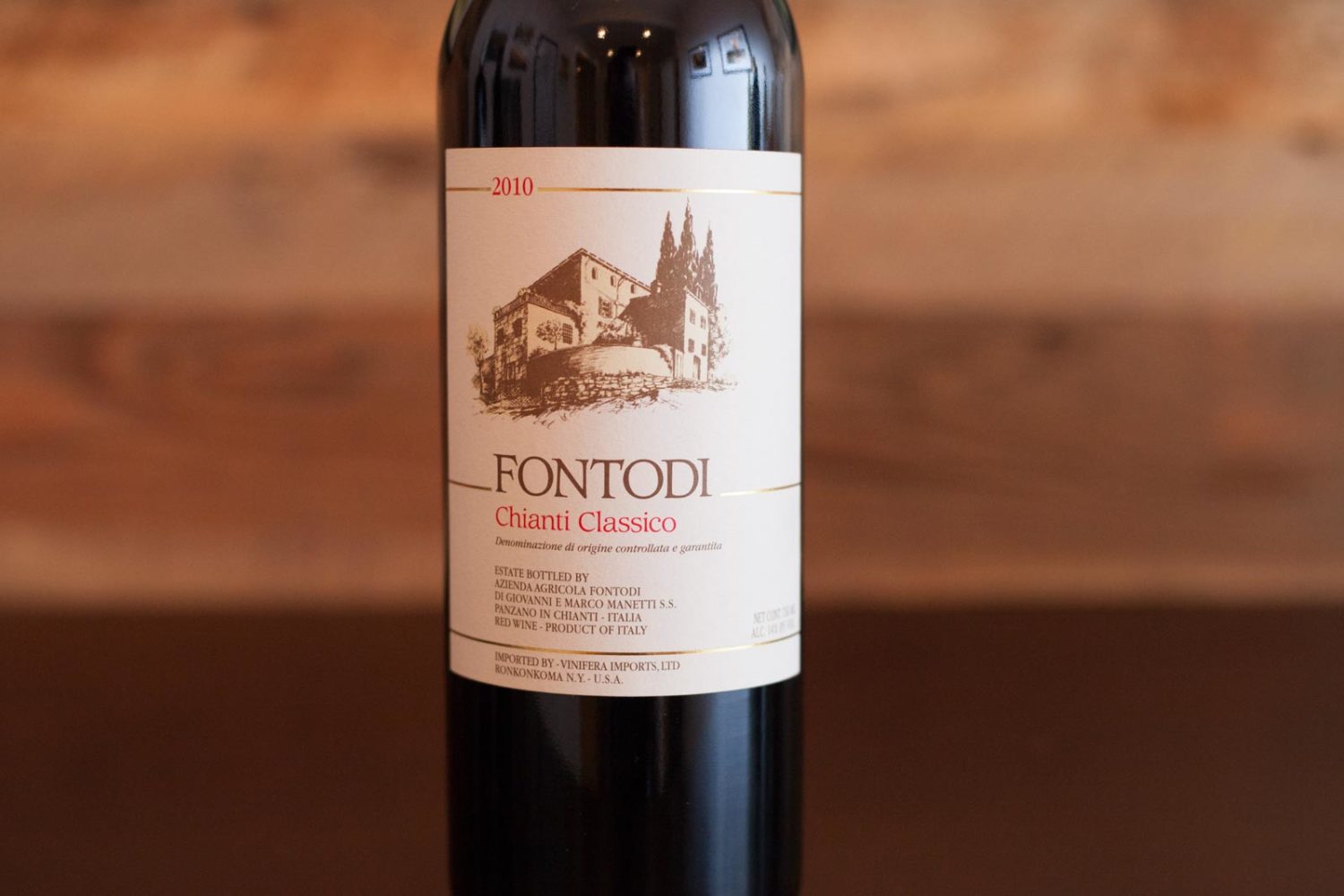 That is not the case with the 2010 Fontodi Chianti Classico.
Fontodi is one of Tuscany's most celebrated winemakers, and as it turns out, for good reason. The grapes are harvested from a giant, natural amphitheater on the south-facing side of the village of Panzano. Known as the Conca d'Oro, or "Golden Shell," this scallop-shaped depression combines good sun exposure with a mix of compacted clay, shale and limestone soil, which many believe is optimal for Sangiovese.
Every sip of Fontodi's Chianti Classico is special. Harboring that perfect tension between sweet and bitter, it delivers on its Chianti promise by recalling tart black cherries, vanilla beans, leather and oak, with traces of black licorice lingering on the finish. There is a massive presence on the palate with this wine that somehow seems paradoxically easy and confident. Other Chianti Classico's can come across as trying too hard, usually in the lopsided presence of oak. Not here. Everything just works in perfect harmony, all while standing tall, demanding to be noticed.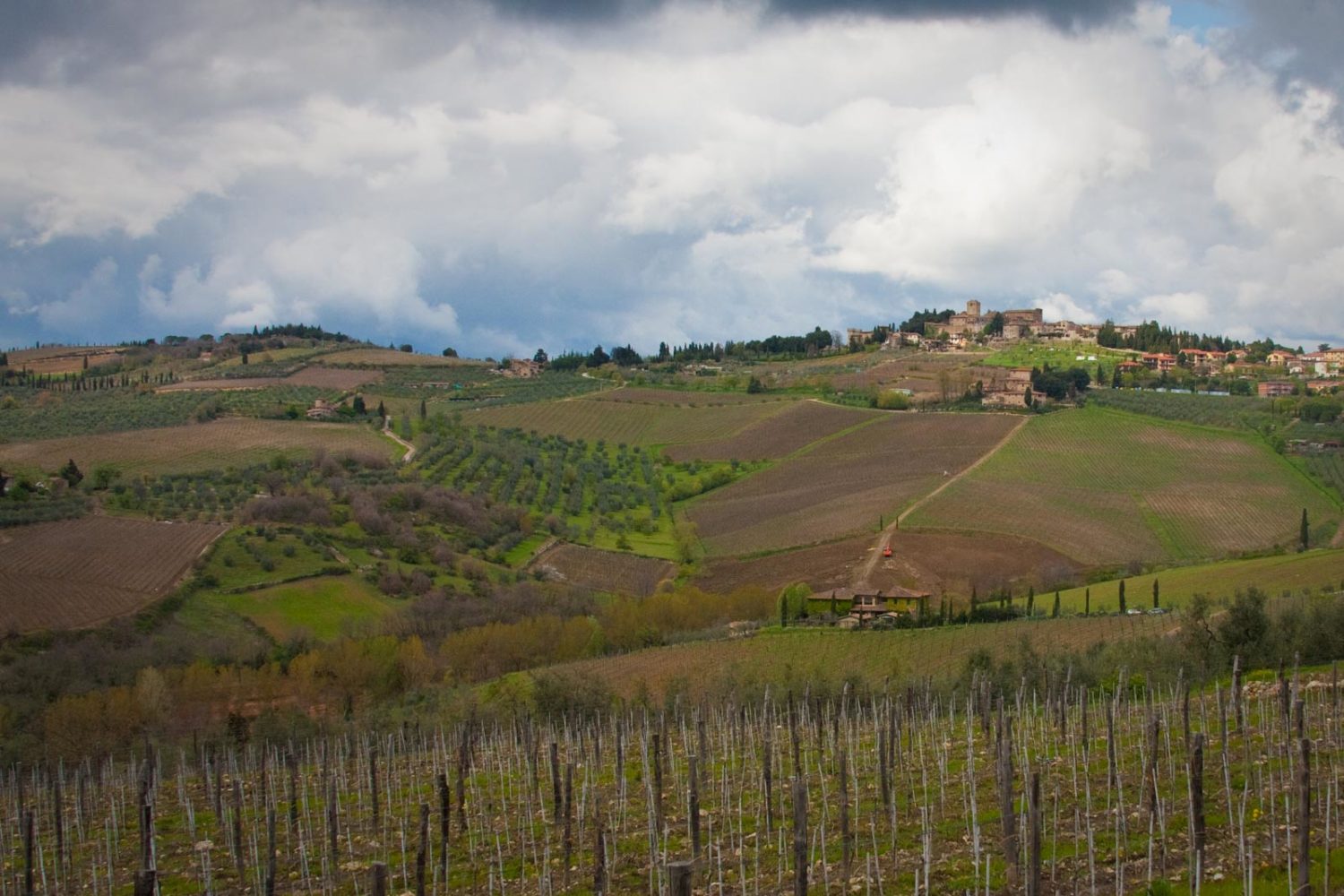 If you've been fortunate enough to visit Tuscany in your life, this wine will trigger a lot of emotions. Many year's ago, my wife and I drove through Panzano and much of Chianti in the rain. I don't specifically remember which meals we had that featured a glass or bottle of Chianti Classico (this was before I became a wine writer). But the Fontodi Chianti Classico is one of only two or three wines I have had stateside that genuinely transported me back to that rainy day traveling through the hills.
So, I guess in that sense, it's not like a burger. Burger's don't have the power to trigger such place-based nostalgia, at least not with me.
Although, I bet if you topped that burger with mushrooms it would make a beautiful pairing with this wine.
2010 Fontodi Chianti Classico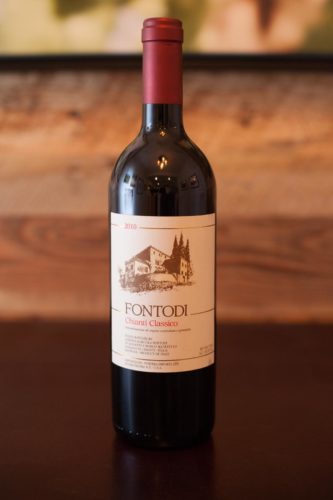 Chianti Classico DOCG, Italy
Grapes: Sangiovese 100%
Alcohol: 14%
Ratings: ★★★★★ (out of five)
• Aromas, Flavors & Structure: ★★★★★
• Food-friendliness: ★★★★ 1/4
• Value: ★★★
Tasting Notes: A perfect Chianti Classico. Really. Just describe the typical elements of a Chianti Classico, and imagine them perfectly balanced and evenly amplified across the board. That's this wine. Presents straight-forward aromas, but in this case, they're so detailed, it is magical. Aromas recall tart black cherries, leather, fresh-cut vanilla bean and oak. Even and smooth and wonderfully elegant on the palate, with traces of black licorice on the finish. Held up very well after re-corking it and drinking it a second night. One of the year's best.
Recommended for: The ideal pairing for Chianti Classico is bistecca fiorentina (here's a recipe on how to do it right from blogger Emiko Davies), but two other pairings come to mind: this wine plus anything drizzled in a high-quality balsamico di modena, or herb-crusted pan-sautéed pork chops.
---
Photo caption (top): Spring fog lifts from the vineyards of Chianti Classico near Panzano, April 2008. ©Kevin Day / Opening a Bottle.