11
min read
During this month's virtual tasting, we ramped things up a bit on the topic of Barbaresco and Barolo. Normally for these seminars, we cover the history, geography, climate, grapes and basic winemaking practices that define a region's wines. In the case of Barbaresco and Barolo, that would have been a full evening in its own right. But I wanted to dive into why these wines are costly and, most importantly, what continues to make them worth the money. After all, leaving a wine shop with two bottles and $100 less in your pocket is nothing to dismiss. It's best that you know what you are getting into.
As with any product in a market-based economy, cost is a function of supply and demand. Neither zone is very large, and right now, these wines are among the most coveted in the world. That explains the $100 you just spent.
However, what often drives the variability of cost within these areas is the divide between multiple vineyard blends (sometimes referred to as "classic" or normale wines), and the single-vineyard wines coming from unique parcels (often referred to as "cru" wines, a casual nod to Burgundy's system).
The former tends to be more affordable, and is sometimes referred to as the "entry-level wine" since these wines function as a gateway to a producer's top-level offerings. However, that term is problematic, as it seems to liken the quality levels of the classic Barbaresco and Barolo wines to something like Burgundy's village-level wines.
The truth is that multi-vineyard Barbaresco and Barolo wines can be — and frequently are — on equal footing with cru wines in terms of quality and longevity. The village-level equivalent, is more likely the Langhe Nebbiolo. But given that cost divide between classic and cru, I can easily see how someone might assume that "entry-level" Barolo is a step below "cru" Barolo. It is not.
I should point out here that the words classic and cru are never on the label, which is annoying because (a) I have to use quotation marks all over the place in my writing, but also (b) distinguishing what's what requires a trained eye. If you need a primer, you've come to the right place.
Article continues below
---
Enjoy reading about Nebbiolo wines? The Nebbiolo Fan Club is one in a series of subscriber exclusive columns. Join Opening a Bottle and gain access to all of our content, our regular virtual tasting seminars, and support our independent wine publication.
Use the code NEBBIOLOVE for $5 off your first year's subscription. Offer expires March 25, 2022.
---
Background on Classic Wines
For the classic, multi-vineyard wines, the lens of terroir through which we view the zone is that of a wide-angle lens. Meanwhile, the cru wines are like gazing through a telephoto lens.
Traditionally, Barolo was a Nebbiolo wine made by blending different parcels from around the Barolo zone. It wasn't until 1961 that a producer — Alfredo Currado of Vietti — bottled and released a single-vineyard Barolo: from the Rocche di Castiglione vineyard. This set off a series of single-vineyard wines that have only grown in popularity. But for a time, they were controversial given Barolo's heritage as a blended, multi-plot wine.
The practice of blending different parcels made sense to ensure balance when ripening was on the line. In the climate change era, that has been less of a worry, but the practice is still very useful for other reasons. One: you can make more wine. But two, given the geological and topographical complexity of Barolo in particular, blending from different vineyards allows the winemaker to manage the taste profile of the wine more broadly. Within a single wine you can gain the sturdiness from Serralunga d'Alba, the depth of Monforte d'Alba, and the aromatics and lightness of La Morra. Or in Barbaresco, the aromatics of a plot in Neive, the richness of a plot in Treiso, and the structure from a plot in Barbaresco itself.
Another way to look at it is that in a classic wine, the lens of terroir through which we view the zone is that of a wide-angle lens.
I heard about the benefits of blending from Isabella Oddero when I visited her family's estate in 2017. "Still today, I think, in his mind, in his heart, my grandfather thinks the true expression of Barolo is the classico Barolo," she told me, speaking about the family's nonagenarian patriarch, Giacomo. Their estate held firm on the practice through 1982, when they released their first cru wine. Other such cru wines have followed at Oddero. Yet there are still a few steadfast traditionalists around the region, most notably Maria Teresa Mascarello of Bartolo Mascarello, who continues to make exactly one Barolo each year — a blend from the crus of Cannubi, San Lorenzo, Rué and Rocche di Annunziata — which is often among the most coveted wines from all of Italy.
The Bartolo Mascarello Barolo may be the one exception to a general principle on price: far and away, the classic Barolo and Barbaresco wines serve as the entry-point to a portfolio and are far cheaper due to their greater supply and, often, the business decision to simply price them as such.
Background on Cru Wines
Barbaresco and Barolo were arduously zoned roughly 15 years ago. To ensure consistency of naming the parcels, the process set out to establish the boundaries and common names of additional geographical units — known as menzioni geografiche aggiuntive or MGAs — within the wine law. With only 66 cru and a more straightforward topography, Barbaresco debuted its list in 2007. Barolo's zoning was a more fraught and hotly debated process, but the 181 cru of the zone were eventually codified into law in 2011.
Connoisseurs love to explore the details of these wines, for consistent hallmarks on the nose and palate are often attributed to a cru's unique geology, aspect and climatic patterns. To complete the photography analogy, cru wines are a view of the zone through a telephoto lens.
Yet, for ordinary consumers (that is, people who don't own Alessandro Masnaghetti's exhaustively researched MGA encyclopedia on Barolo), interpreting what's a cru wine and what's a classic wine based on label alone is no sure thing.
Some classic wines include a vanity name (such as G.D. Vajra's "Albe" or Vietti's "Castiglione"), which might easily be mistaken as cru wines, even if that's not the intention of the producer. Other vanity names are references to specific places, and may as well be cru wines, such as Scarpa's "Tettimorra" and "Tettineive," which refer to their higher elevation plots in La Morra and Neive (literally "roof" of each village).
Going off of price alone is not always an indicator of specific origin either, as these Scarpa wines (both over $100) and Bartolo Mascarello's Barolo (roughly $400/bottle) demonstrate.
A simple fix would be to require a common word to accompany the cru name, such as Vigna di Brunate, or Vigna di Porà. I know I am splitting hairs here, and that few are demanding such a change. But as an educator — and one of those people who regularly explains these wines to enthusiastic new consumers — I can see that the cru wines have a connoisseur's only kind of feel. I personally love the idea of exploring the mini parcels that dot the land. It creates an endless sense of discovery that fuels my passion for the zone, and I am not alone in this. But even I, a seasoned taster and Nebbiolo obsessive, struggle to decipher some of the details on the nose and palate among many of the cru. And given how good the classic wines have been in recent vintages — like the two listed below — it is clear that cru wines are not superior. They're just more specific.
That alone should give you something to think about before shelling out up to three times the dollars for a cru wine. It's absolutely worth it to me, but like I said … I am a Nebbiolo obsessive. And I suspect that, if you made it this far into the column, you are too.
---
2017 Produttori del Barbaresco Barbaresco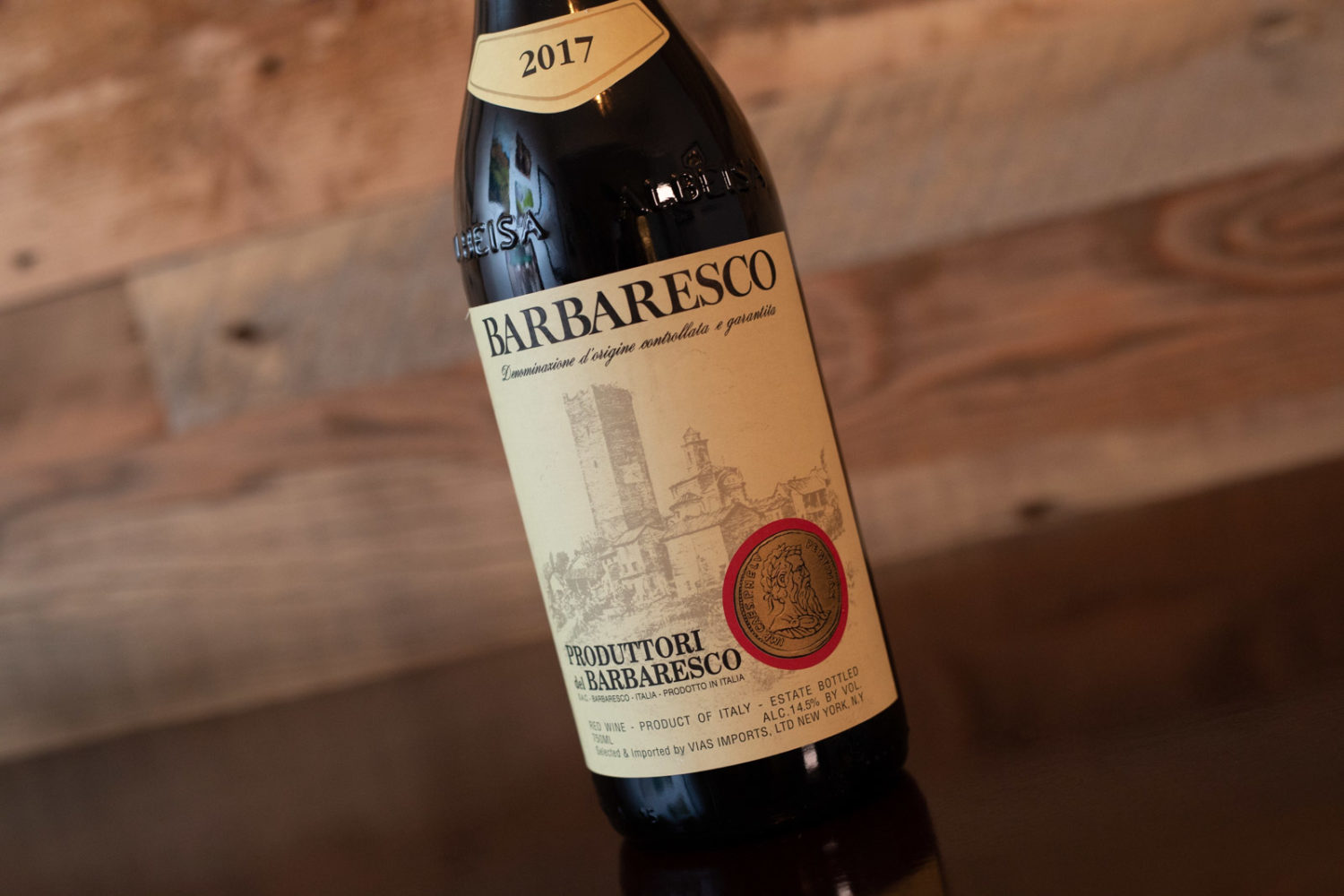 Few other wines demonstrate the benefits of multi-vineyard blending than Produttori del Barbaresco's annual release of Barbaresco. Pulling in fruit from a range of Barbaresco cru vineyards, the wine creates a balanced translation of each year's conditions. Want to know the potential of a particular vintage in Barbaresco? Turn here.
The 2017 vintage was defined by heat and dry conditions, which on the surface would appear to be a problem for the optimal maturation of slow-ripening Nebbiolo. According to the winery's vintage report on their website, the flip side is that the heat helped some of the vines recover from the shock of a late April frost as well as consecutive hailstorms in May. A rainstorm on September 1 seemed to establish a climatic pattern of cooler nights for the remainder of the growing season, which in many ways saved the vintage and allowed for good phenolic maturity.
In the glass, I've noticed that the vintage has been scattershot to say the least. Some wines — from both Barbaresco and Barolo — have suffered from excessive alcohol, and a thicker sense of fruit. Here, however, we have a dazzling preservation of what Barbaresco is all about. Tasting it the other night, I was reminded of the feeling one gets hitting a golf ball right down the fairway (which, for this weekend hacker, is a rare occurrence). So that's what it feels like? Right. Now I remember. If only my golf game were as consistent as Produttori del Barbaresco.
How does the balance of the multiple-cru approach show itself in this wine? It's there in the subtlety of the tar and black licorice tones, the heightened sense of floral aromatics, and the cotton-like tannins that pull everything together.
Barbaresco DOCG • Piedmont  
Grapes: Nebbiolo (100%)
Alcohol: 14.5%
Opinion: ★★★★ 3/4 (out of five)
Food-friendliness: Selective
Value: Very Good
2013 Marchesi di Grèsy "Camp Gros" Martinenga Barbaresco Riserva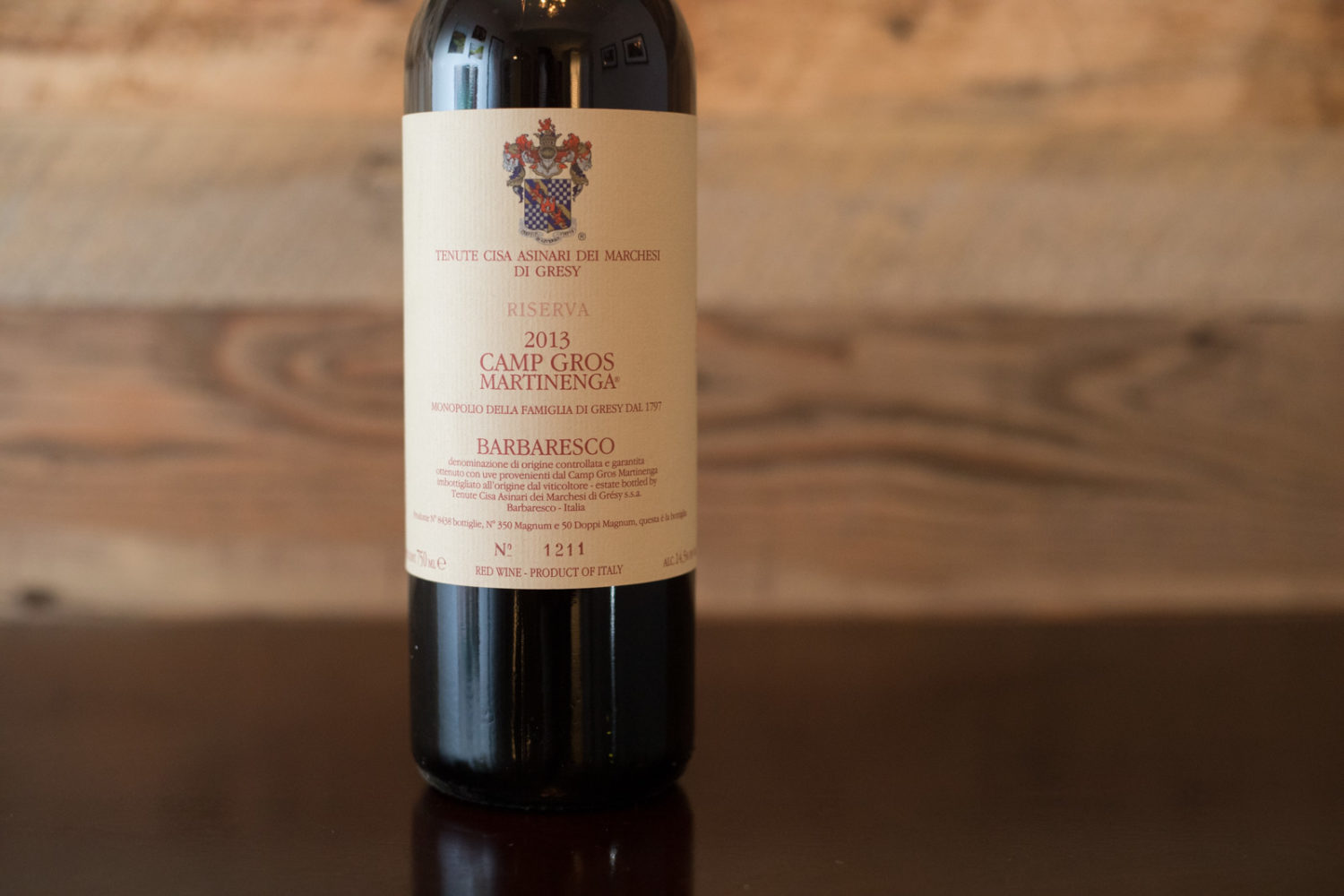 The Martinenga cru in Barbaresco is among the most historic vineyards in northern Italy, yet it belongs to only one family: the di Grèsy family. Facing south and residing within a chain of land that includes the Rabajà, Asili and Pora cru, Martinenga is one of the select places in Barbaresco where a unique terroir truly shines.
However, without another producer to compare to, assumptions on Martinenga must be kept to generalizations. Marchesi di Grèsy does employ barrique usage in their winery, aging this Martinenga microplot in small French oak barrels for 12 months before moving them to Slavonian oak casks for another 16. The family's other two Barbaresco wines — the all-encompassing Martinenga cru Barbaresco but especially the Gauin parcel from the cru — also see extensive exposure to oak, roughly a split of 30% new/70% old. That could account for the chocolatey note that this wine consistently registers, not just with me but other tasters. Ian d'Agata notes in Italy's Native Wine Grape Terroirs that the neighboring Rabajà cru — which has a much larger range of producers to explore — strangely registers a chocolate tone that seems to come from the vineyard. As a taster, I always detect a hint of vanilla here, too, the usual tell from oak.
However, what's vanilla and what's chocolate can sometimes seem as though you are dissecting your tongue. The real question: is the wine enjoyable? It most certainly is. Here, "Camp Gros" shows Barbaresco's inherent red-cherry and blue-flower beauty, as well as a structured graphite type of tone that one might associate with other places. It is undoubtedly a well-made, finely toned wine etched in indelible relief. But it does leave me wishing that Marchesi di Grèsy would devote one Martinenga wine to more traditional winemaking practices so we could isolate the terroir from winemaking practices with more ease in what is, by most accounts, one of Barbaresco's best vineyards.
Barbaresco DOCG • Piedmont  
Grapes: Nebbiolo (100%)
Alcohol: 14.5%
Opinion: ★★★★ 3/4 (out of five)
Food-friendliness: Limited
Value: A Little Pricey
2016 Castello di Verduno Barolo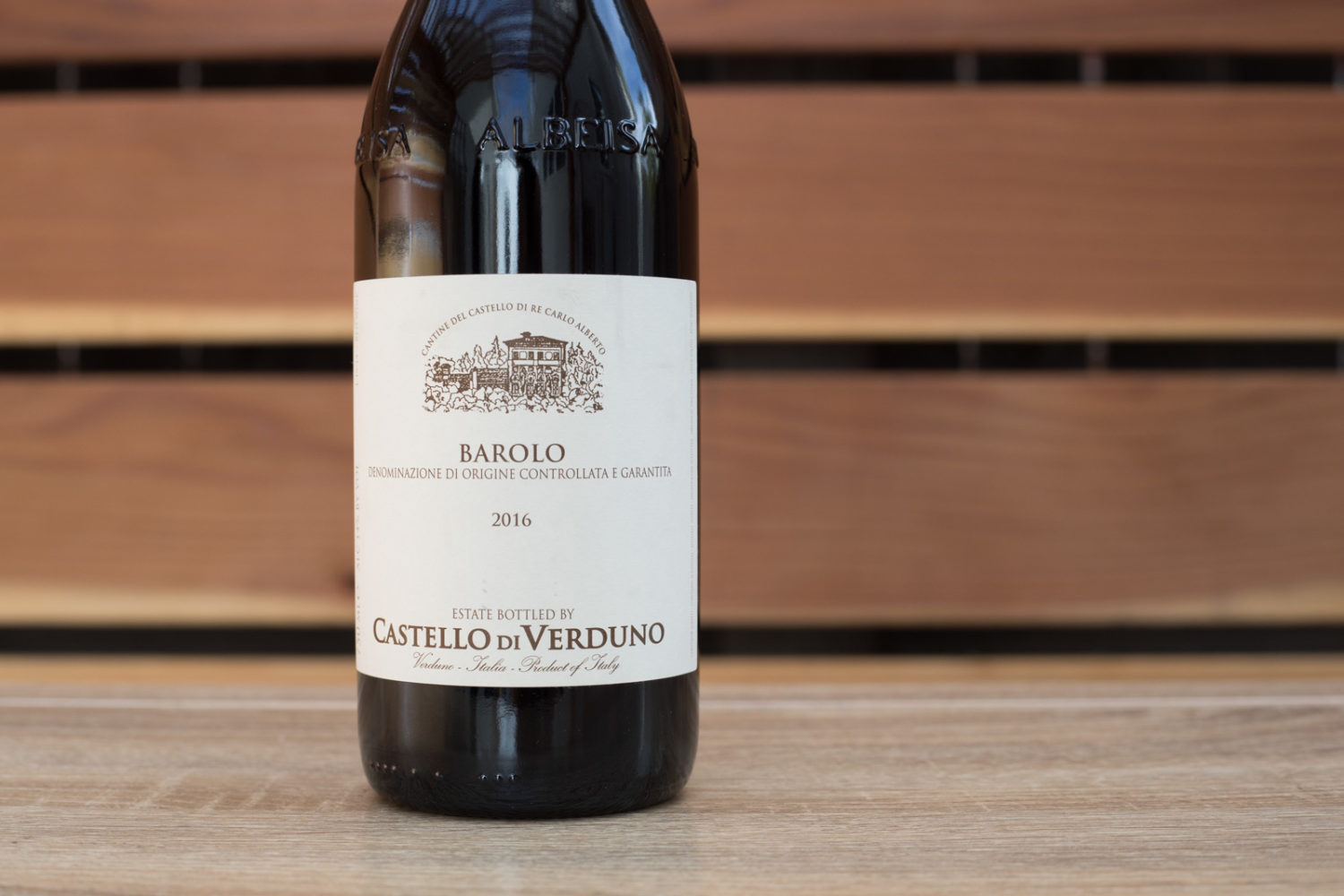 Not all classic Barolo wines are multiple vineyards. I got caught up in this assumption with this beautiful wine recently, from Castello di Verduno. "Such an open and expressive Barolo," I wrote in my notes. "Perhaps this is why you blend from multiple parcels."
Record scratch!
The thing is, as I later found out, this wine comes solely from the Boscatto cru, a lesser-known Verduno vineyard that nonetheless has varying degrees of altitude and a good blend of soils. With only a mere 3,000 bottles produced, it is a single-vineyard wine in terms of its scarcity and origin, but a classic wine in terms of its price (around $50, likely a business decision on the winery's part) as well as its balanced expression.
The typical Barolo notes of roses and dried violets are in sharp relief on the nose, while potting soil, star anise and red cherries provide depth. This wine is certainly worth seeking out given its brightness, and easy expressiveness at this early stage.
Barbaresco DOCG • Piedmont  
Grapes: Nebbiolo (100%)
Alcohol: 14.5%
Opinion: ★★★★★ (out of five)
Food-friendliness: Selective
Value: Very Good
2016 Brezza Castellero Barolo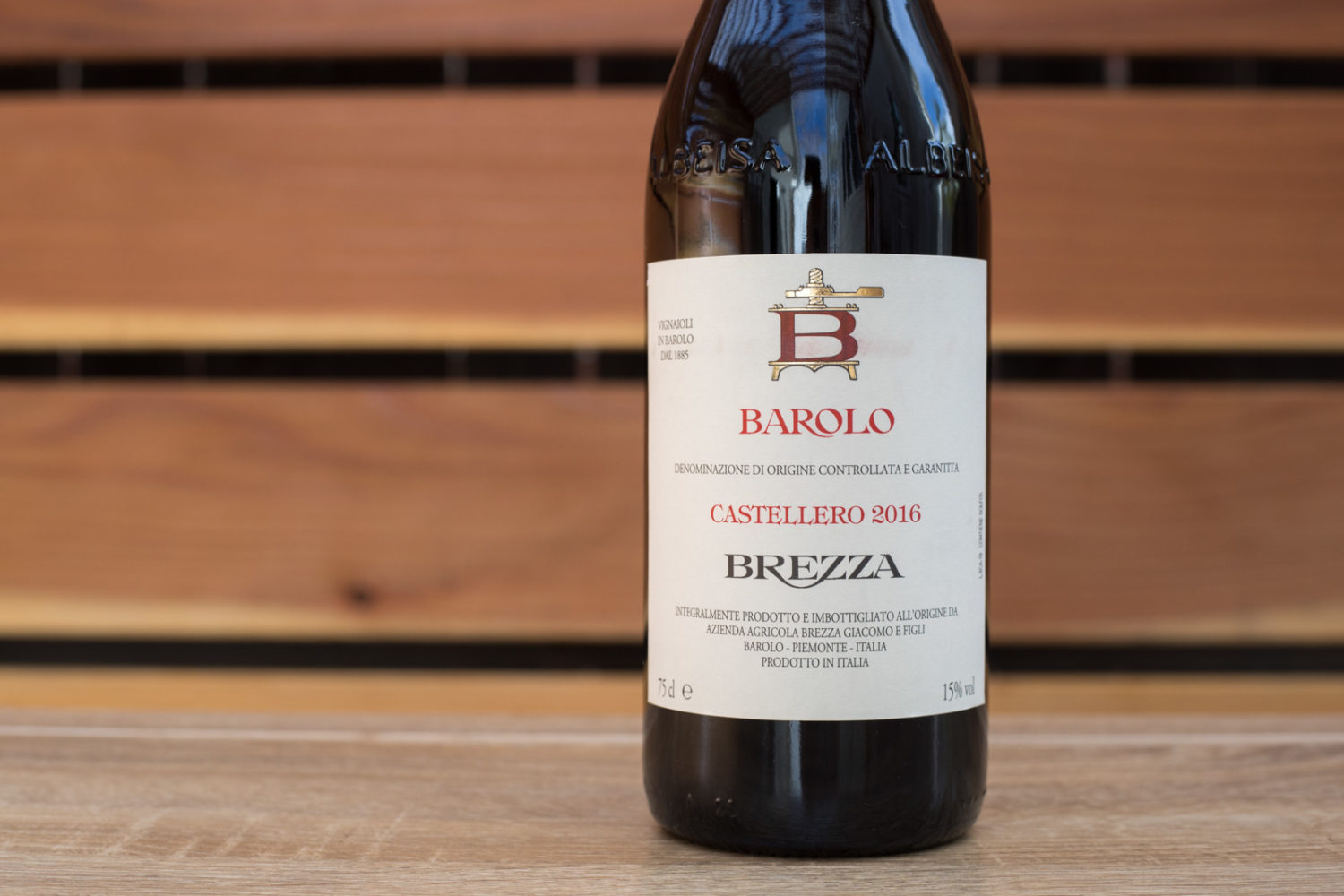 Another tiny cru of lesser prestige (but, at least in this case, with a label callout) is Castellero, which resides at the end of a ridge coming off the massive Bussia cru, and which faces perhaps the grandest of "Grand Cru" in Barolo — Cannubi. Fratelli Barale, Fenocchio and Brezza all make single-vineyard versions from this cru, and I recently was afforded the chance to taste Brezza's 2016 vintage from Castellero, which is just coming into its own.
Earlier I asked whether single-vineyard wines are just for connoisseurs. This wine — and the many, many others I've sampled in the past few years — suggests that the answer is emphatically "no, they're not." Anyone can find pleasure in any of the cru wines, and ultimately, that's all that matters. You do not need to parse details and memorize soil structures on a micro level to achieve that pleasure. If you are on a budget but love Barolo and Barbaresco, then yes, you might prefer to purchase the classic versions. But what Castellero does so well here is please the palate. It has a botanical streak to it akin to crushed mint, that endures throughout its time being open. The tannins also manage to convey astringency and sweetness, a tantalizing promise of what this wine might say in five years time when those elements harmonize and grow silkier.
But in the end, it is the Castellero's minty tone that eggs me on: is this a hallmark of the cru's terroir? I didn't detect it in Brezza's Cannubi Barolo from the same vintage, nor in other wines from the Barolo village. Ultimately, that's what the MGA system offers us: motivation to keep exploring.
Barolo DOCG • Piedmont  
Grapes: Nebbiolo (100%)
Alcohol: 14.5%
Opinion: ★★★★ 3/4 (out of five)
Food-friendliness: Selective
Value: Very Good
---
Note: The wine from Marchesi di Grèsy was provided as a sample by their importer, Dalla Terra Winery Direct. The Castello di Verduno Barolo and Brezza Castellero Barolo were provided as samples by their importer, Oliver McCrum Wines. Learn more about our editorial policy.