8
min read
Welcome to the latest edition of the Nebbiolo Fan Club, where this month I drive the concept of this column over a cliff by featuring three of the greatest Nebbiolo wines I've ever tasted, all sampled within the last three months: Bartolo Mascarello, Ferdinando Principiano and ARPEPE.
I mean, where does this column go from here? I might have to begin the Dolcetto Fan Club just to find the ground again.
But that's not the only hijinks happening here. These three wines not only broke this column, they reduced my star-rating system to ashes. Yes, they are all five stars, my highest level. No, that is not equivalent to 100 points, or a "perfect score." At a certain point, we have to throw precision in assessment out the window, and let these Living Beings in a Glass be who they are.
So am I then saying that Ferdinando Principiano is on equal footing with the much vaunted Bartolo Mascarello? Both of their wines below delivered as much as I could ask from them (thus the top-level rating). Yet what they represent cannot be compared: Legend and hidden gem. Stature and charm. Throw ARPEPE into the mix — a Nebbiolo from the alpine, rain-shadow terroir of Valtellina — and that simple rating seems like a blunt and inadequate instrument. I can tell you which of these three is the best value (Principiano), but after that, comparisons feel like splitting hairs.
But there is a common thread between the three, and that narrative may just redeem this column for future episodes. The theme here is that they all (a) exemplify the elegance and beauty of Nebbiolo instead of its wild power, (b) they are all drinking beautifully right now, but (c) all were opened much too early. I once heard another wine writer call this "infanticide," which struck me as just a little heavy-handed and … well, dark. (I mean, c'mon. It's wine. You want dark? You could be hit by a semi tomorrow and never experience it … but I digress).
Opening Nebbiolo wines too early should not be a crime. In fact, if Nebbiolo can deliver these kinds of experiences this early in their life, I would say that's a unique metric of greatness in its own right. Just don't ask me to quantify it with a woefully inadequate score — I'm drowning here.
---
2015 Bartolo Mascarello Barolo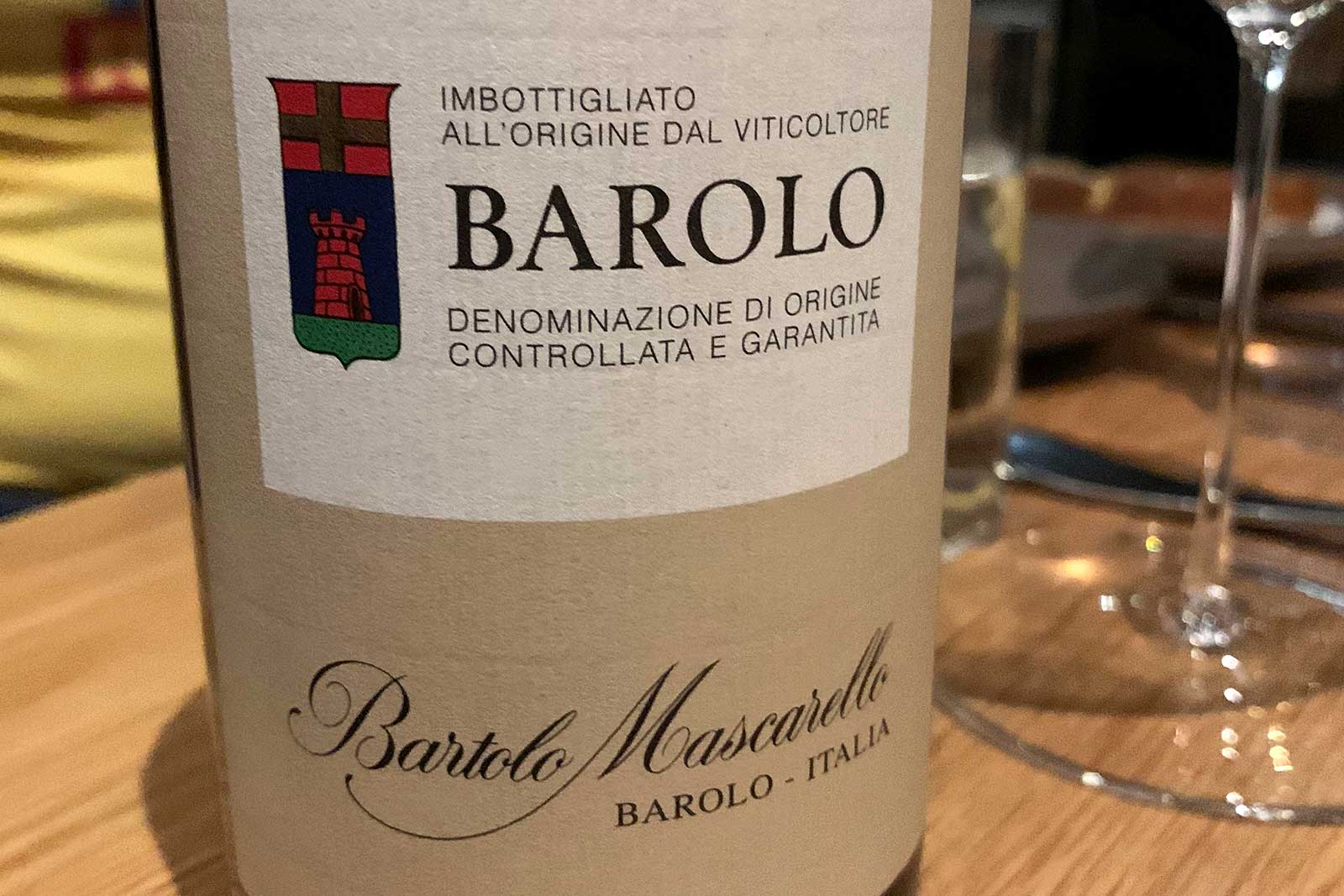 There is Barolo, and then there is Bartolo Mascarello. Or so, at least, the legend goes. Flip through #barolo on Instagram and you'll consistently see that modest label accompanied by words-fail praise in the comments. Among Italy's most collected, most sought-after wines, the classico Barolo from Bartolo Mascarello is exactly that: classic. A traditional wine that draws its powers from 30 to 50 days of maceration, basket pressing, and aging in untoasted Slavonian oak casks.
But what makes this wine so fiercely traditional is that it is a blend of multiple plots. In the 1980s and '90s, the much-discussed schism in Barolo between modernists and traditionalists was over oak usage (barriques vs. botti) and maceration times, but those feuds have cooled. What is stubbornly traditional (you can even call it radical) about Bartolo Mascarello as an estate is that they refuse to do single-vineyard cru wines, which the marketplace cannot get enough of. The Barolo of the 19th and early 20th century was always a blend of multiple plots around the area. A little of this from Barolo, a little of that from La Morra, some of this from Castiglione Falleto, and ecco! You had a balanced wine. Proprietor Maria Teresa Mascarello still operates this way, and this is, and will remain, the estate's only Barolo.
The fruit comes from the famous Cannubi cru (1 ha), and two smaller, neighboring Barolo-based cru — San Lorenzo (.5 ha) and Ruè (.25 ha). Rounding out the blend is Nebbiolo from the largest holding, in Rocche di Annunziata (1.2 ha). Cannubi and Rocche di Annunziata are prized for their elegance, and when I finally got my chance to sample this wine recently, that is what stood out to me. Drinking this Barolo is like watching a prima ballerina: every step is precise and exactly where it needs to be, yet every motion is fluid and natural. There appears to be no calculation. I now understand the hype, and the price tag (which is typically in the upper $200 range, depending on the vintage).
I feel compelled to thank the man who made this possible: Paolo Cantele, of the eponymous estate in Puglia. He was in Denver with wine writer Jeremy Parzen in mid-February (shortly before COVID-19 began its rampage through Italy) and we met for dinner. Paolo saw Bartolo Mascarello on the wine list and could not resist. A boyish smile crossed his face, and he had a distant look in his eyes as though recalling a dream. This is what we're drinking. There is no other way. Such is the power of Bartolo Mascarello, and you know what: I get it. Everything is exactly where it needs to be in this wine.
Barolo DOCG (Piedmont)
Grapes: Nebbiolo (100%)
Alcohol: 14.5%
Rating: ★★★★★ (out of five)
Food friendliness: Versatile
Value: Pricey, but as expected

Learn more about our wine icons
---
2015 Ferdinando Principiano Barolo del Comune di Serralunga d'Alba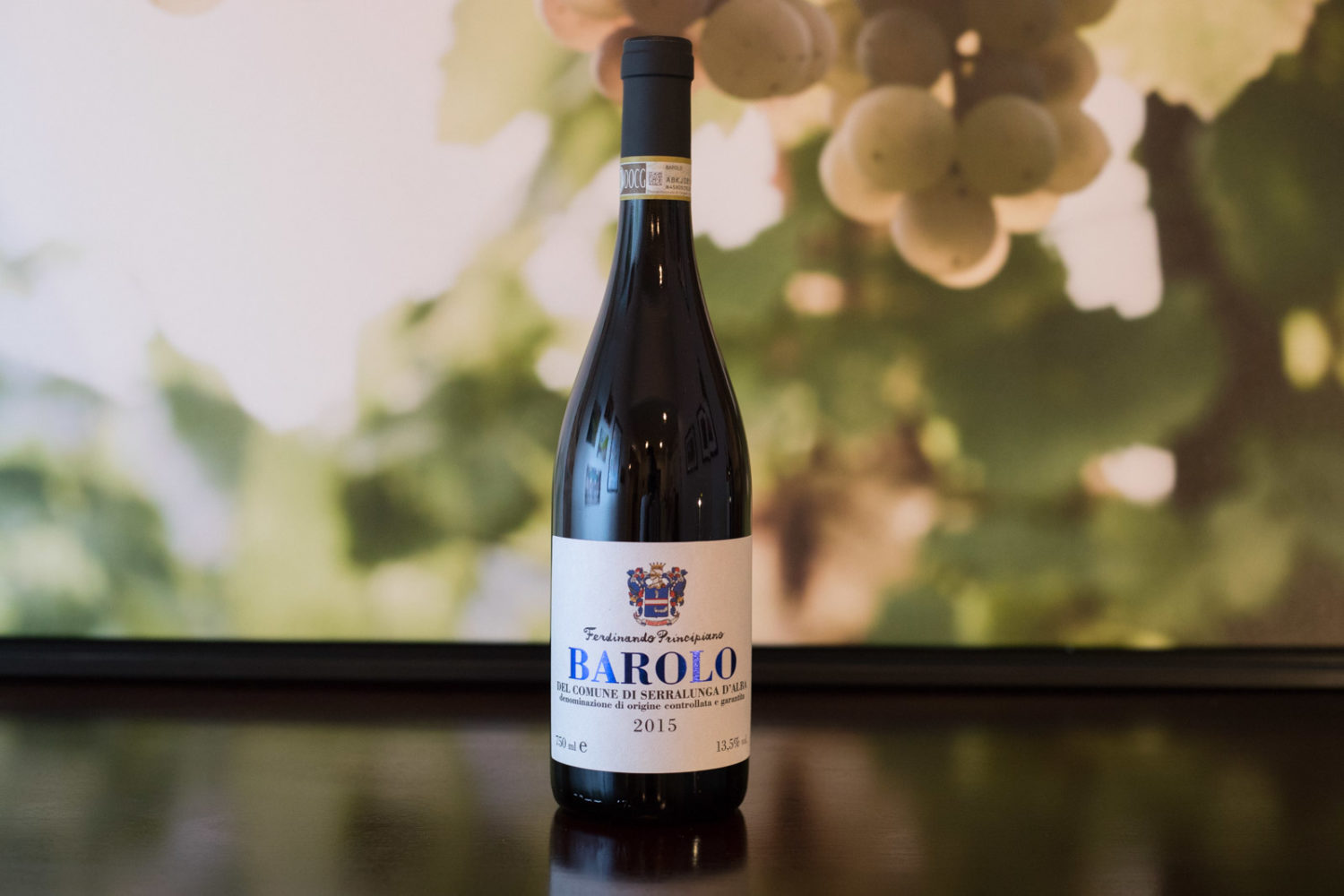 Ferdinando Principiano is at once completely different from Bartolo Mascarello, yet also similar. On the surface, few things could be more diametrically opposed to Mascarello on the marketplace than Principiano's level of fame. This estate is also small, but few know about it. That's pretty unique, because Barolo does not have many under-the-radar producers of note. Principiano is one worth flagging, because the 2015 Barolo del Comune di Serralunga is one of the greatest Nebbiolo wines I've ever had.
And therein lies its similarity to the Bartolo Mascarello, because this wine demonstrated an easy grace that I more often associate with Barbaresco — just with the gravitas and dazzle that only Barolo can provide. The palate is amazingly supple and forgiving, especially for Serralunga fruit only five years removed from vintage. A blend of Principiano's plots in the Boscareto cru and the flat, unheralded cru of Lirano, the wine is a push and pull of opposing levels of strength and softness, with balance winning out.
To me, it demonstrated aromas suggestive of ripe cherries, raspberries, tilled earth, roses, truffles and leather. I could not stop burying my nose beneath the rim of the glass to encounter it, and coming hot on the heels of that first encounter with Bartolo Mascarello, I couldn't help but notice the same thing: everything in exactly the right place.
Barolo DOCG (Piedmont)
Grapes: Nebbiolo (100%)
Alcohol: 13.5%
Rating: ★★★★★ (out of five)
Food friendliness: Versatile
Value: Very good

Learn more about our wine icons
---
2009 ARPEPE "Buon Consiglio" Valtellina Superiore Grumello Riserva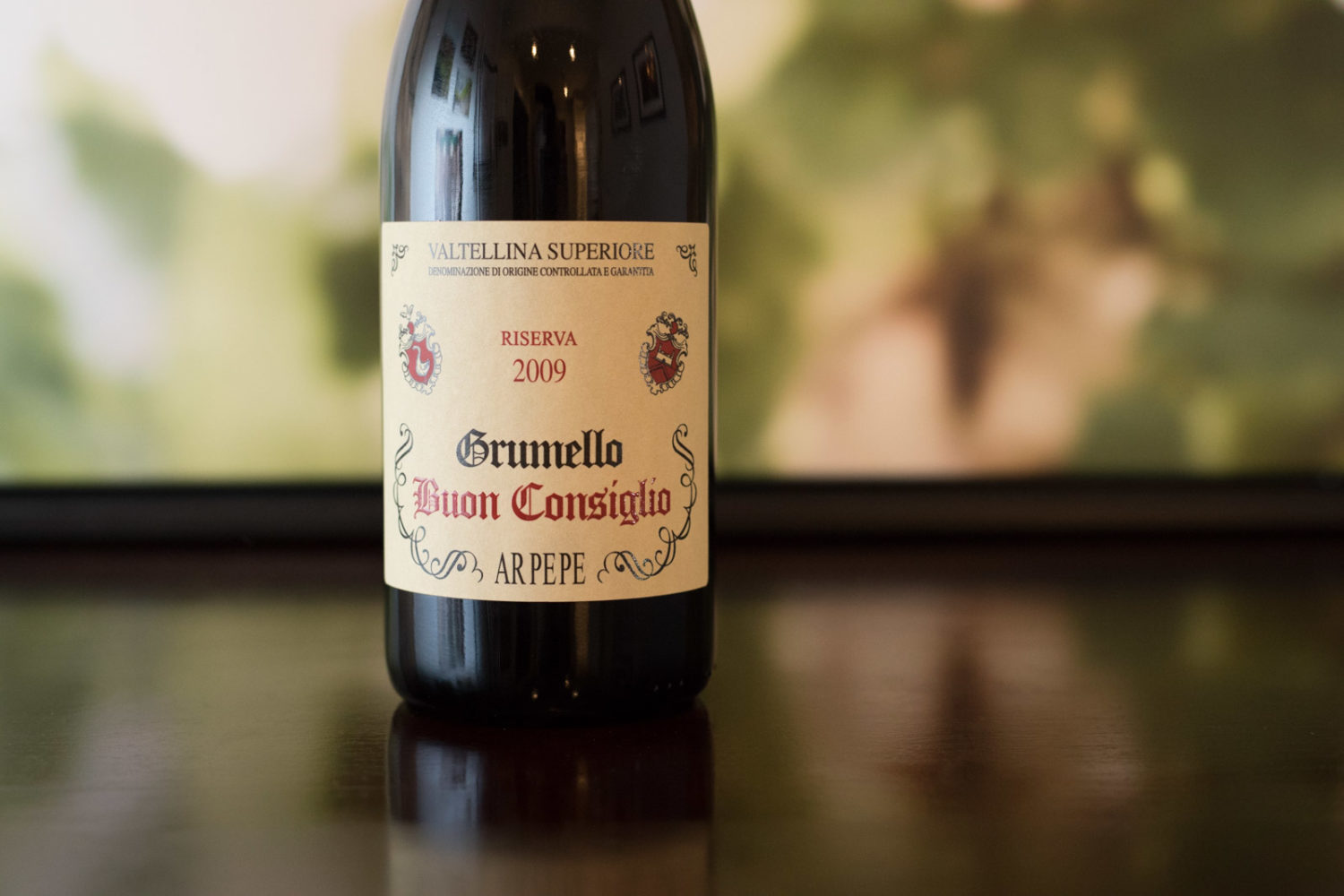 Where to begin with ARPEPE? Where, oh where to begin?
This Valtellina estate is so, so special. My level of respect for what they do, how they do it, and how the wines turn out could not be higher.
Let's start in the vines, which — like everything in the Lombardy region of Valtellina — require a heroic effort to farm appropriately. A typical winery in Italy will spend around 200 hours annually to farm 1 hectare of vineyards. In Valtellina, that average is between 1,000 and 1,500 hours per hectare, largely because the parcels are small, steep, and held up by dry-stone walls that regularly require maintenance due to the persistence of erosion. Some of the terraces are as small as my backyard patio. Furthermore, if you were to take the dry-stone walls of this alpine valley and lay them out in a single line, they would stretch 2,500 kilometers — roughly the distance by air from Denver to Philadelphia. Only the Duoro River in Portugal has more walls than Valtellina, and most of these vines are planted to Chiavennasca, the local name for Nebbiolo — not exactly a compliant grape to work with.
So ARPEPE has a harder road to hoe than anyone in Barolo, and this emerging region is still trying to make a name for itself on the international marketplace despite its 2,000-plus-year history of viticulture. No one has done more to advance that reputation than the Pelizatti Perego family (the Pe Pe in ARPEPE). Their sublime wines benefit from careful selection, meticulous farming and seriously long aging. This cru riserva, which is only released in exceptional vintages, underwent five years of élevage in mostly chestnut casks, then an additional three years in bottle at the winery before release. This vintage was a blessed one, as the previous year was so disastrous with cold and rain that ARPEPE took the extraordinary step of not releasing any wine. Such are the perils of mountain viticulture: paradise one day, misery the next.
The 2009 "Buon Consiglio" Valtellina Superiore Grumello comes from a precipitous series of vineyards right above the city of Sondrio. When I visited ARPEPE in 2017, we scrambled into a portion of these vines, right above the subterranean winery. It was there that my brother got stung by a bee, which he nursed with an ice pack while Isabella Pelizatti Perego — the co-owner of ARPEPE, alongside her two brothers — poured a flight of six magical wines back inside the winery. That tasting was a revelation.
Fast-forward to this past Mother's Day, and what I felt was an appropriate toast to my wife and her amazing patience with all of us during quarantine. "Buon Consiglio" straddles the line between Nebbiolo and Pinot Noir, with a suppleness and grace so amiable to the palate, you'd be forgiven for asking this is Nebbiolo? But those aromas of the great grape are still there: a handful of raspberries, crushed star anise, earthy potting soil, and a tone that emerges for me from Valtellina nearly every time: petrichor, the sweet-yet-minerally smell released after a rainstorm. The tannins of this wine were effortless.
My wife is usually stoic in assigning words to wine, but when I asked her what she thought, she called it "artful." Leave it to Hailey to find the perfect word instead of me!
There will be a lot more to come on Valtellina Superiore next month, as I have begun work on a long overdue First-Taste Guide to this alpine denomination. The article will include portions of my interview this week with Isabella as well as other winemakers who are forging a steady path for Italy's most exciting territory for Nebbiolo. Stay tuned.
Valtellina Superiore Grumello DOCG (Lombardy)
Grapes: Nebbiolo (100%)
Alcohol: 13%
Rating: ★★★★★ (out of five)
Food friendliness: Versatile
Value: Pricey, but worth every penny