3
min read
Think of Taylor Swift, a pop star who has dominated the charts (and more) for the last 10 years. Now imagine this: what if, despite that popularity, the general public had virtually no idea who she was, where she came from, what instruments she used in her music, or even whether she writes her own songs? That would be Prosecco. Americans adore this sparkling wine, yet few know that it can only come from the Veneto and Friuli-Venezia Giulia regions of Italy, that it is made predominantly from the Glera grape, and that there is a specialized zone of spectacular vineyards where the best ones are made.
I'm not sure that knowledge of this last point will ever catch on, because that zone is rather tricky to pronounce, let alone memorize (Conegliano-Valdobbiadene). One thing that is simple to remember is the name Adami. In the land of Prosecco, that's pretty much all you need to know: the best producers.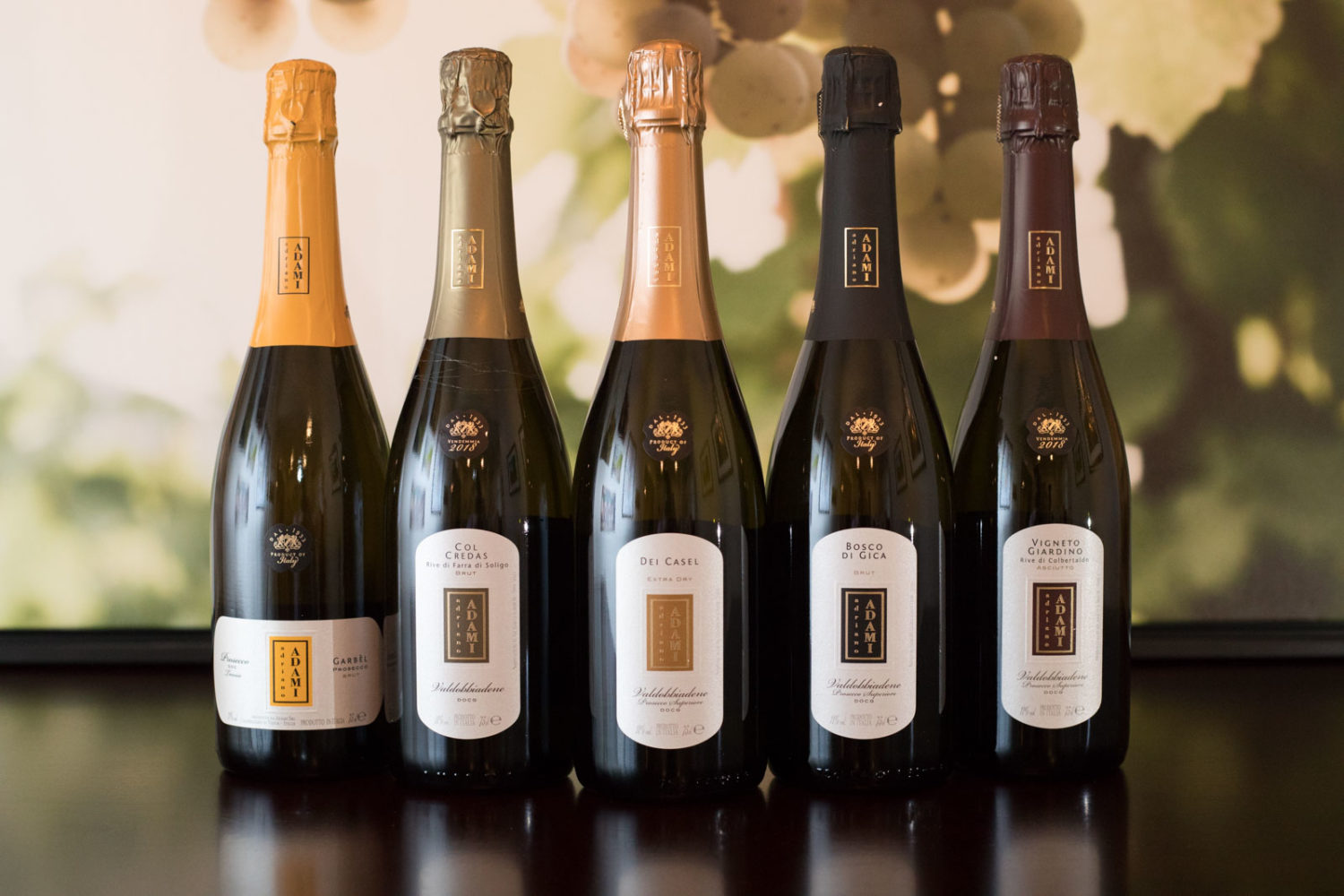 Over the years, I've regularly checked in on these wines, which are remarkably consistent, finely made and easy to appreciate. Prosecco can be a flat, one-note wine, with even the most esteemed producers offering the occasional dud. Not so with Adami. The difference lies in the texture and finish of their Prosecco. They are clean, never cloying, and the finish always invites another taste. Because the aromatic profile of Prosecco is often so similar from one wine to the next, this last metric is often how I end up judging Prosecco. And Adami always passes the test with flying colors.
The Adami family lays claim to one of the original single-vineyard expressions of Prosecco. In 1933, the winery presented the Riva Giardino Asciutto at a trade fair in Siena, and today, this wine continues to be the shining star in their collection. The wine is sourced from grapes grown in an amphitheater-shaped vineyard parcel in the Rive di Colbertaldo — one of 43 zones in Conegliano-Valdobbiadene that have been recognized for their superior growing conditions. Vinified with some residual sugar, the wine offers a magnificent caress. It's crisp with a slight fennel-seed edge and piercing, lifted aromas of crisp apple, juts-ripe blueberries and faint white flowers. Compared to other Prosecco, it has a fuller body, which gives way to a finish that put me in the mood for pancakes.
Open it with friends as you count down to the new decade, or toast to 2020's possibilities over pancakes the next day. If you love Prosecco, it is one of the finest.
Adami "Vigneto Giardino" Rive di Colbertaldo Valdobbiadene Prosecco Superiore DOCG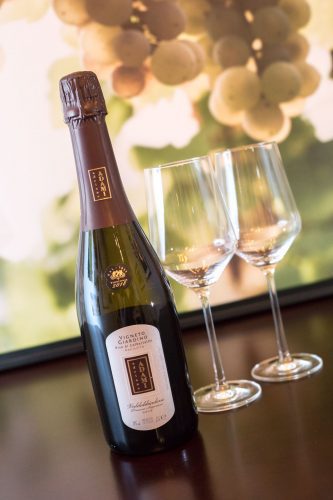 Valdobbiadene Prosecco Superiore DOCG (Veneto)
Grapes: Glera (100%)
Alcohol: 11%
Rating: ★★★★ 3/4 (out of five)
• Food-friendliness: Selective
• Value: As expected
Tasting notes: The aromas of this Prosecco take a while to open up, but when they do, they are reminiscent of crisp apples, blueberries and faint acacia flowers. On the palate, it's richer and fuller than most Prosecco with a touch of residual sugar to add a little decadence (note: Asciutto means Dry, but remember that Dry is not as Dry as Brut … I know, its confusing). Noticeably less tart — not a Prosecco to make you pucker.
Serving suggestion: Pancakes. No, actually would be better with a cheesy egg dish.
---
Note: Adami wines were provided as samples by Dalla Terra Winery Direct. Learn more about my editorial policy.