8
min read
What can be said about Pinot Noir that hasn't already been written? For writers who are "in deep" with wine, it can feel like a daunting prospect to craft a new angle on this beloved grape — to see something in it that no one else has observed before. But spend any amount of time with your average American wine consumer, and you quickly realize that this terroir-expressive mystic is merely just another grape that makes a red wine that they either like or don't like.
I remember cooking dinner with my good friend Andrew a couple of years ago — a guy with impeccable skills in the kitchen, but who only drinks wine occasionally. I blind-tasted him on a rich, oaky Pauillac (a Cabernet Sauvignon-focused appellation in the heart of Bordeaux) and asked him what he thought it might be. "It's really rich. Pinot Noir?"
This caught me off guard at first, but if you are used to the highly extracted, new-oak-aged Pinot Noir that's common on the market, this is actually pretty easy to mix up. For many, preferring Pinot Noir might be as simple as preferring to cook with yellow onions instead of white onions. And you know what? That's totally cool. You don't need a reason other than "it works for me."
But at the other end of the spectrum from Andrew are the wine obsessed, like a Master Sommelier I sat next to five years ago at a Sonoma winery's trade tasting. When I told her I was a wine writer, she started quizzing me on Pinot Noir's genetic clones, which proved to be my kryptonite. This was unacceptable to her. "You can't write about Pinot Noir unless you know its clones."
Well then.
Tapping Into the Basics
Mind you that, in order to be an effective wine educator of any kind, with the written word or via public speaking, you need to be passionate — on the "wine obsessed" end of the spectrum, so to speak. But with so many people turning to virtual tastings to pass the time during this pandemic, including many at the other end of that spectrum, the room for disconnect is huge, and perhaps even more so with Pinot Noir.
Pinot Noir's sensitivity to growing conditions and winemaking technique means that it casts a wide net of styles. And as my Master Somm scolding from a few years back underlined, Pinot Noir's variety of genetic clones, and which ones are used in what vineyards, add yet another dimension. We also can't forget that the gold standard for Pinot Noir — the Grand Cru wines of Burgundy — are so astronomically priced that they're almost irrelevant to this conversation. It is enough to make many of us wilt in Pinot's presence.
Alas, we forge on, because — attack of the clones be damned — there are a lot of other fascinating things about Pinot Noir to grab on to. When it comes down to it, the most important aspect of educating newly curious wine consumers starts and ends with what's on the label. To make them savvier shoppers with a better batting average buying Pinot Noir, you have to go back to the basics of the grape's geography — Old World vs. New World. Burgundy vs. the Loire vs. Alsace. California vs. Oregon. Initially, it may be as accurate as a "Which Game of Thrones Character Are You?" personality test, but it's a starting point.
As I waded into these waters with a private class last month, I could feel my own resistance to the generalizations I was saying. For French Pinot Noir is not always a certain way, and Lord knows I've tasted a Russian River Pinot Noir only to learn it was a hot vintage from the Dundee Hills of Oregon. But you have to start somewhere, particularly when consumers already find this opaque world daunting.
Reveling in Discovery
This past fall, my daughter's elementary school was holding its annual auction, trying to make up for lost funding caused by the pandemic. Along with some generous friends who donated the wines, I put together a wine-centric auction item: a virtual tasting for three couples on Pinot Noir. We'll provide three different versions from a local wine shop, I'll run a presentation with photos and maps and stories from the road, and you can ask me anything.
If there is one thing guaranteed to sell at an elementary school auction, it is booze of any sort. In the end, the PTA president purchased the class, and a few weeks later a date was set with her, her husband and two other couples.
We started with a sparkling Blanc de Noir from New Zealand (another simple revelation for new wine students: Pinot Noir makes sparkling wine? Why, yes it does.). We then discussed it's role in making fine rosé, before opening a Pernand-Vergelesses village-level Burgundy. This was followed by a California Pinot Noir from Monterrey.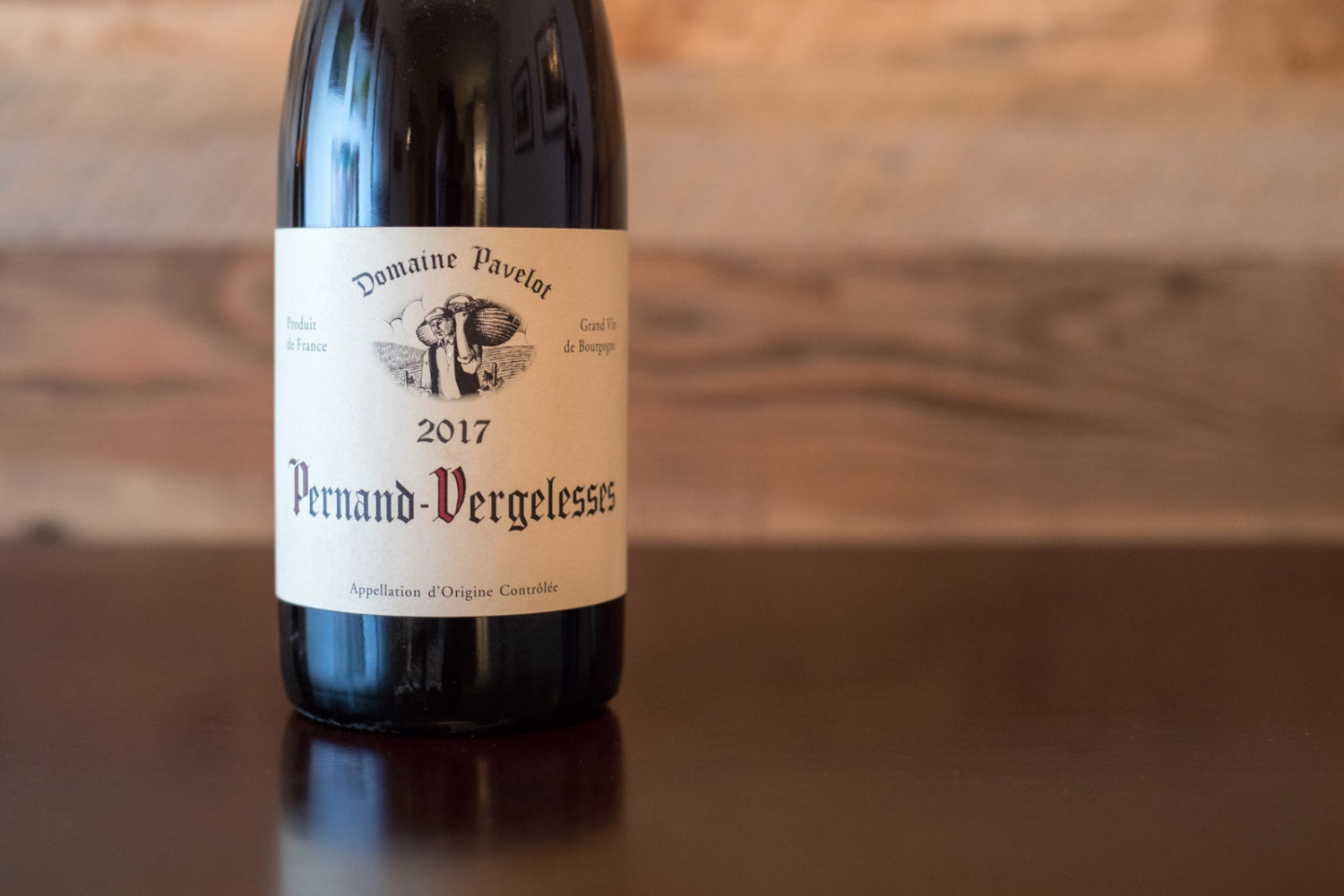 By night's end, I was giddy. Not only did my Denver-based guests ground me on the topic with their great questions — like if Colorado beer is a big deal, how come Colorado Pinot Noir is not a thing? — but they were also genuinely thrilled to explore Pinot Noir's mystical side.
It helped that the middle wine was the 2017 Domaine Pavelot Pernand-Vergelesses (notes below), a wine that one of my guests, Aaron, called "one the best wines I've ever tasted." Served immediately before the 2018 Joyce "Submarine Canyon" Monterrey Pinot Noir (notes below), it effectively did the job I asked it to do: show generally how Burgundian Pinot Noir leads with savory elements on a leaner, more agile frame. The Joyce also proved to be a perfect example of conveying California's vastly different tones, but without the excess body and tannin that often comes from the state's heavy-hitters and mass-appeal brands. My six students were evenly split on which wine was their favorite, which I count as a success.
The Conundrum Remains
But here is the rub: How does one buy better Pinot Noir without investing an insane amount of time and money into the endeavor? If you like your Pinot Noir to have muscles, fine. But how do you reliably explore that? The Russian River? Are those words of geographic origin on the label enough of a fool-proof cue for extraction, volume and body?
Or if you are more like Aaron, do you just buy Pernand-Vergelesses because of Domaine Pavelot's example? In both cases, origin will only get you so far.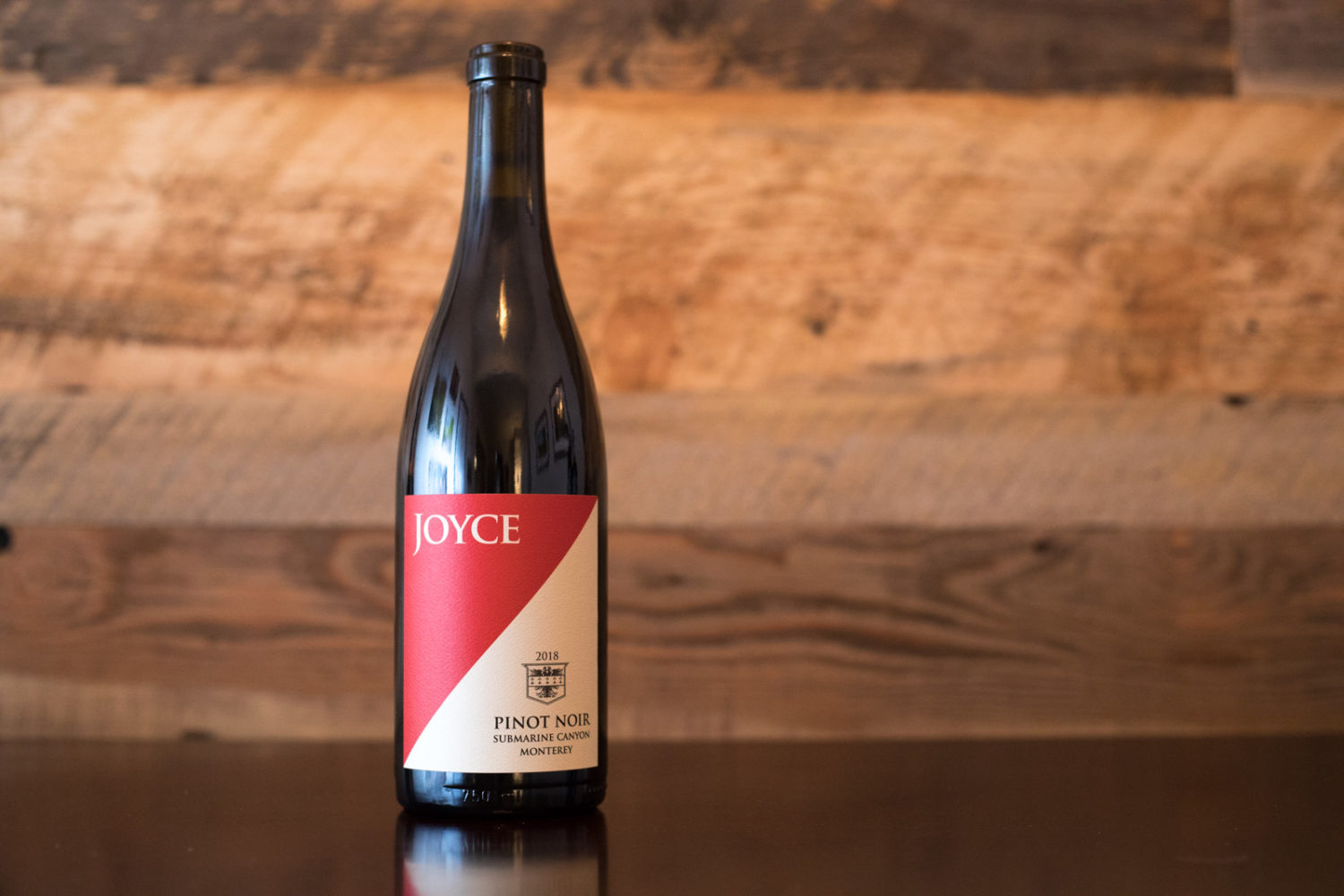 This quandary is by no means limited to just Pinot Noir. Chardonnay and Sauvignon Blanc are plagued with it, as is Cabernet Sauvignon, Merlot and — for you Italian wine lovers out there — Sangiovese, Nero d'Avola and yes, Nebbiolo. Pinot Noir just seems to have the widest spectrum of results, and the most elitist and territorial experts.
As the glow from the class subsided, I began to wonder if my guests would take their new-found information and be able to do something with it. I had a helpful diagram of Village-level, 1er cru and Grand Cru vineyards which showed how important slope and soil and sun exposure were to the ripening of Pinot Noir. But would they actually pony up the $100-plus dollars to try a 1er cru, let alone the $250-plus for a Grand Cru, the next time they shopped?
And what of my coverage of the New World? In the interest of time, I kind of glossed over everything from Santa Barbara to the Chehalem Mountains. Will they be able to buy smarter the next time they want a domestic Pinot Noir that thrilled them as much as Joyce's Submarine Canyon?
Maybe I'm missing the point entirely. Maybe they just wanted to drink some wine and hear some stories for a lonely winter's evening, and for that, I provided.
As much as I want to be a wine populist and democratize wine for the average Joe, its complexity is unavoidable. And that esoteric nature is exactly that: wine's nature. You can't change the fundamentals of who you are, and neither can wine. It's depths are what we love about it, particularly when it comes to the dark, brooding and unknowable mystic we call Pinot Noir.
Interested in Learning More About Wine?
Contact us directly to inquire about private virtual tastings and cellar consultation services, or see the lineup of upcoming virtual tastings. Proceeds support the independent editorial of Opening a Bottle.
2017 Domaine Pavelot Pernand-Vergelesses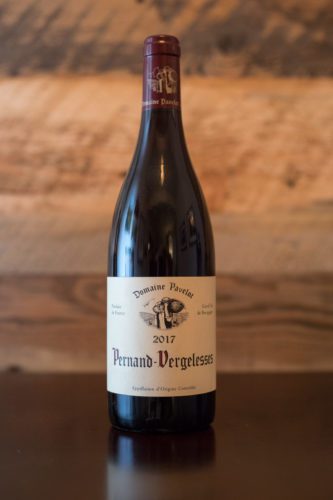 Pernand-Vergelesses AOC (Burgundy)
Grapes: Pinot Noir (100%)
Alcohol: 13%
Opinion: ★★★★ 3/4 (out of five)
Food-friendliness: Versatile
Value: As expected
A beginner might like: Well, for one, a certain beginner I know called it "one of the best wines I've ever had." What he liked about it was its complexity and how it didn't lead with the usual profile of thick fruit. This was not an obvious wine, but rather one that made you think and engage with it.
A wine obsessive might like: The mellow power of Pernand-Vergelesses on full display. This village, tucked into a side valley along the flank of the great Corton hill, forges its identity from cool air currents which effect the ripening and maturation. As climate change brings about warmer conditions, there is a good chance this village will be one to keep an eye on for some semblance of balance.
---
2018 Joyce "Submarine Canyon" Monterrey Pinot Noir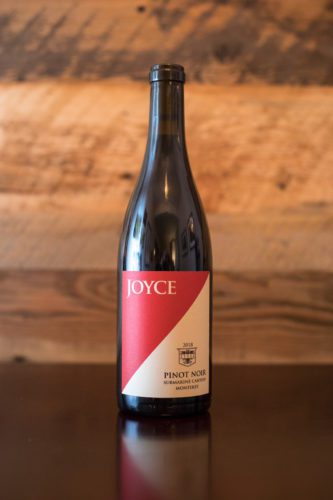 Monterrey (California)
Grapes: Pinot Noir (100%)
Alcohol: 13.3%
Opinion: ★★★★ 1/2 (out of five)
Food-friendliness: Versatile
Value: As expected
A beginner might like: This wine offers a good example of how California Pinot Noir often displays in the glass, with tones reminiscent of red cherries, raspberries, vanilla bean and red tea — a generalized "tell" for California Pinot Noir to me. Lightly tannic and wonderfully balanced.
A wine obsessive might like: The name of this wine may sound like a single-vineyard, but Submarine Canyon is actually an ode to an underwater topographical feature of Monterey Bay, whose depths conjure up cool air to bathe the vineyards of Monterey. While certainly riper than the Pernand-Vergelesses, these conditions help preserve a mineral finish that would otherwise be drowned out in warmer climates.