8
min read
Few places in Nebbiololand offer more intrigue and depth than Alto Piemonte. This name — which you won't find on any wine label — typically refers to the Novara and Vercelli hills of northeastern Piedmont, and the 10 tiny appellations, which you will. Among them, Gattinara and Ghemme have the most historic importance, and have crafted the most esteemed wines, earning them DOCG-level status. But in recent years, a mini-renaissance has shown that Boca, Bramaterra, Lessona and even Coste delle Sesia can also yield fantastic versions of Nebbiolo, including blends with Vespolina, Bonarda, Croatina and Uva Rara.
For passionate students of Nebbiolo, the most challenging part about Alto Piemonte's wine lies on a discernment level. Whether it is finding a signature to Gattinara's aromas or identifying the unique tannins of Ghemme, drawing conclusions is very tough in Alto Piemonte. In his indispensable resource of a book, Italy's Native Wine Grape Terroirs, writer Ian d'Agata devotes 18 pages alone to Barolo's soil and how it drives the style of its various villages. But of Alto Piemonte, he says this:
Unfortunately, owing to geological and climatic diversity, the Alto Piemonte denominations … are too complex a subject to tackle with the necessary depth of this book.
When the world's foremost expert on Italian wine grapes finds you daunting, that's saying something.
Terroir aside, there is another tricky part to triangulating what occurs in your glass of Alto Piemonte: blending. Many of the top estates keep their wines at 100% Nebbiolo, but blending is allowed in small — and sometimes large — degrees depending on the appellation. As soon as Nebbiolo is blended with other grapes, all bets are off on where the nose's compass might point. (That's fine. Very few of us have to play the blind-tasting game show with any consequence to our life or career).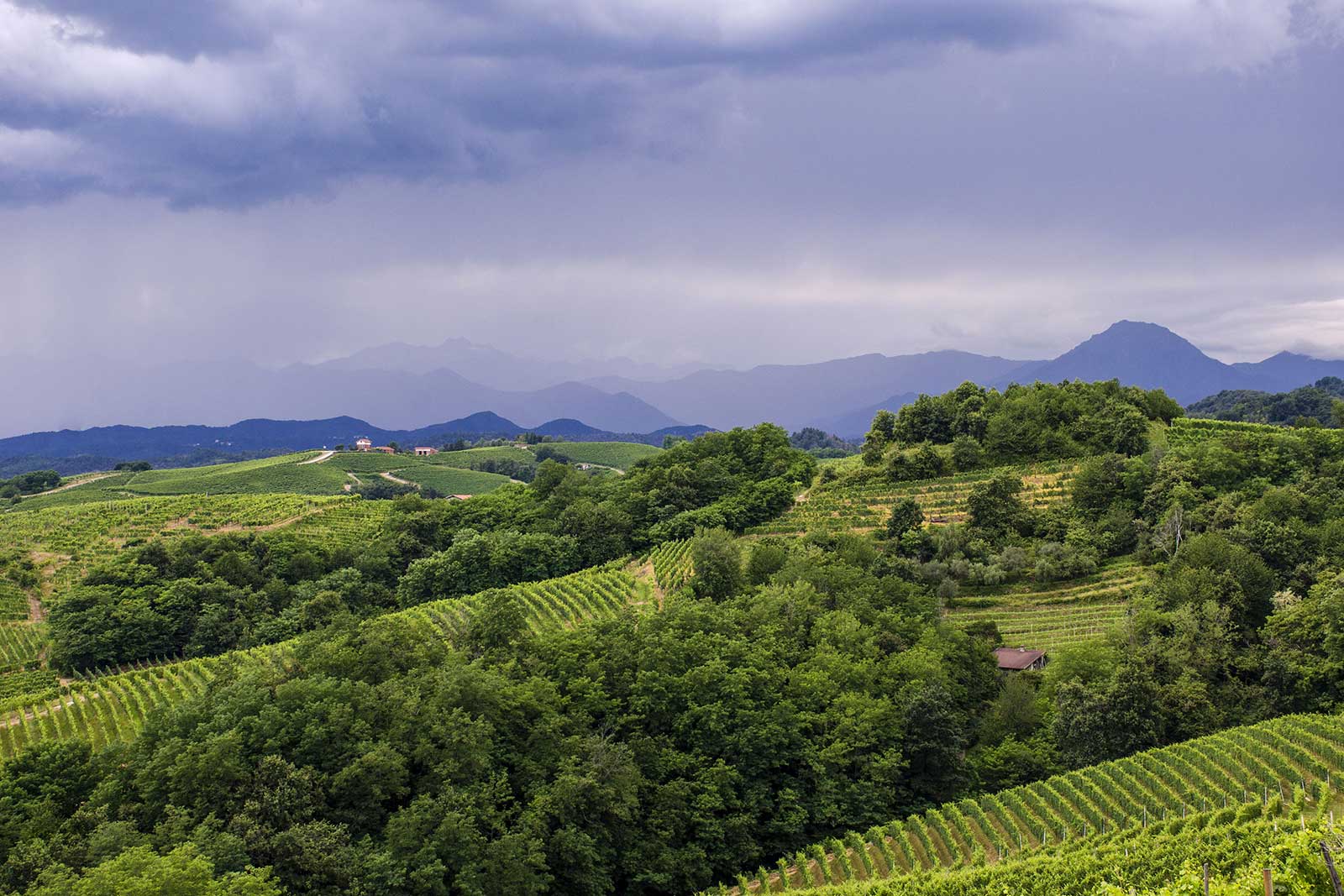 If anything, Alto Piemonte wines — particularly those made from 100% Nebbiolo — show a difference in their body. While Nebbiolo never has much volume, here, where the climate is reliably cooler than the Langhe, the wines are measurably leaner. (But remember: not as lean as Carema, Donnas or Valtellina!)
In the end, what Alto Piemonte represents more than anything else in the world of Nebbiolo is potential. Without the obstacles of steep mountains slopes (ala Valtellina and Carema) and astronomical land prices (ala Barolo), the potential for up-and-coming producers of Nebbiolo-based wines is highest here. (Just look at the success of Colombera e Garella).
But there are established greats as well, such as Petterino and Cantalupo, both of whom are imported by Polaner Selections, an excellent New York-based importer that I profile below. So let's dive in to these two icons and their flagship wines.
2011 Petterino Gattinara Riserva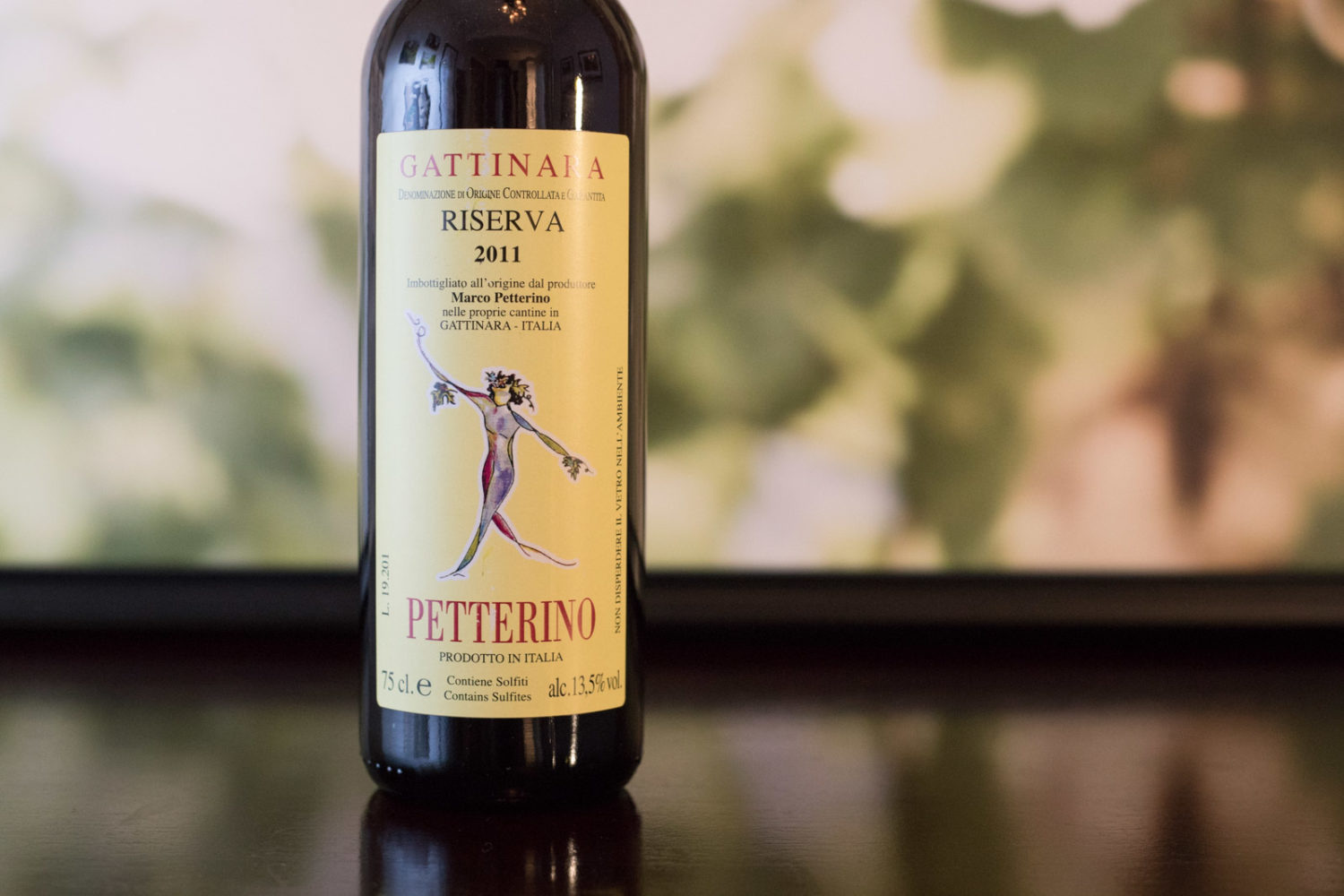 More than any other grape in Italy, Nebbiolo yields a wine that demands aging. Gattinara's wines are legendary for their austerity in youth, even though the disciplinare calls for significant aging before release as it is: if a winery wants to call their wine "Gattinara," it has to come from the zone, be comprised of a minimum of 90% Nebbiolo, and it must see 35 months of total aging with 24 of those months in oak. In order to slap riserva on the label, 47 months of aging — with 36 of those in oak — are needed. That's a hell of a long time, but Nebbiolo from these hills needs it.
However, some choose to go even further. Like ARPEPE in Valtellina (and Calabretta with their Nerello Mascalese on Mount Etna), Petterino insists on holding their wines back from release for nine to 10 years. This comes at a significant cost to the business, but it is what sets them apart in Gattinara. Most people don't have the means, the conditions or even the patience to age wines long term at home, and so Petterino take the wait off your hands. Given that this wine costs around $40, it is an essential wine to add to your repertoire, for no other reason than to skip several spaces down the game board and catch a glimpse of aged Nebbiolo.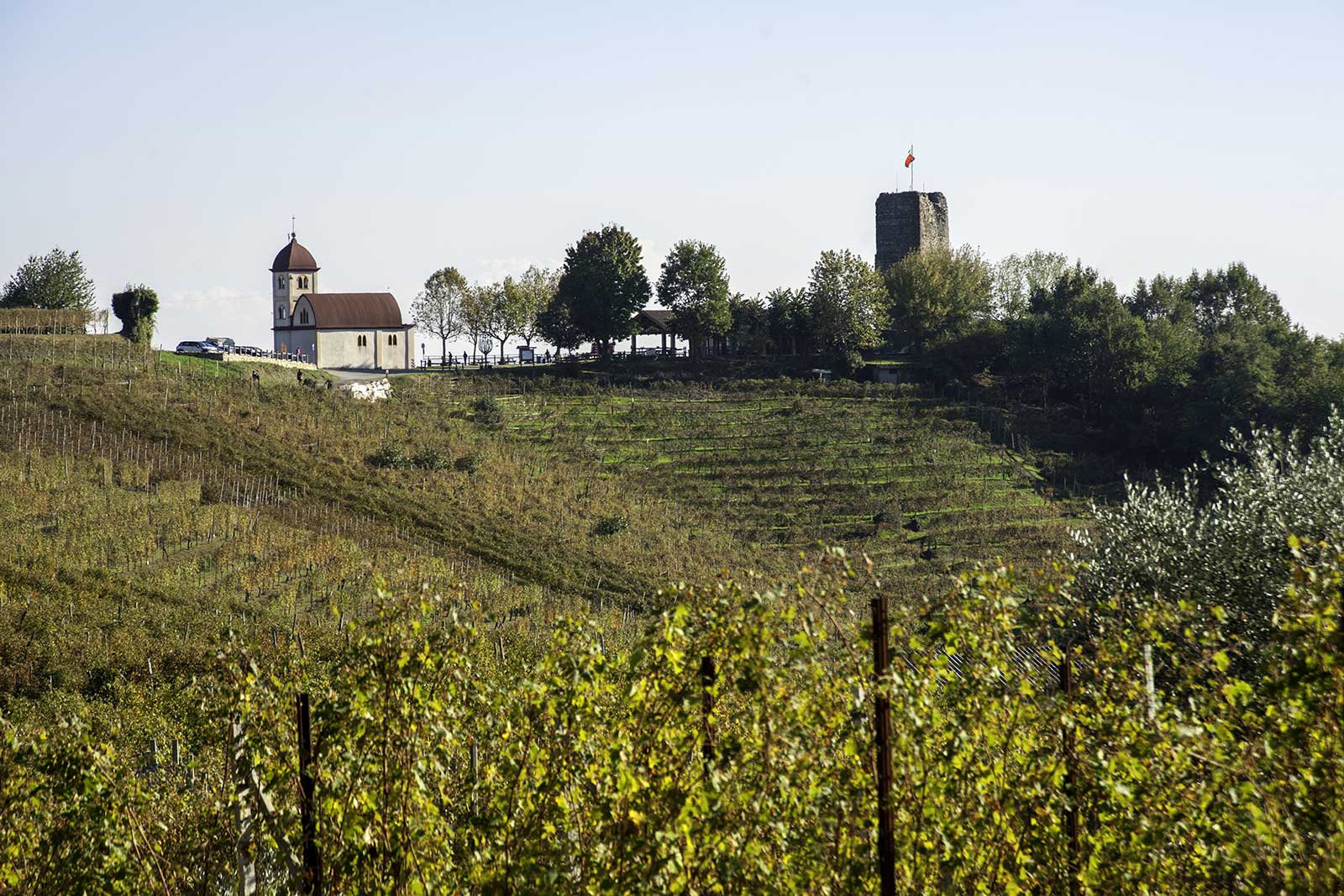 I was wowed by this vintage. Right out of the bottle, its age showed with a brick-red colored rim. The idyllic aromas that rose from the glass were already teased out and separated, offering me a lot of detail, recalling red raspberries, sweet blue flowers and roses, walnuts, leather and black licorice. While these tones struck me as unique initially, over the course of an evening, Petterino's Gattinara reached an equilibrium that so many aged Nebbiolo wines — whether they are Barolo or Barbaresco or Carema — eventually find. Out of the bottle, aged Nebbiolo shows its eccentricities and defining character traits. But like waiting for a tuning fork to stop vibrating, once it mellows, it goes back to revealing its familial traits. I am a cousin of Cannubi. And I am a cousin of Asili and Inferno, too. Young Nebbiolo is the opposite: out of the glass, there is often a sameness that can make them tricky to decipher: like trying to focus on that vibrating tuning fork. Only with a few hours of air do they settle down and reveal their crisp edges and detail.
For those of you who prefer to set up camp on the elegant side of Nebbiolo's spectrum, trying Petterino is a must.
Gattinara DOCG (Piedmont)  
Grapes: Nebbiolo
Alcohol: 13.5%
Opinion: ★★★★★ (out of five)
Food friendliness: Versatile
Value: Excellent buy
Click on the wine icons to learn more
2011 Cantalupo Ghemme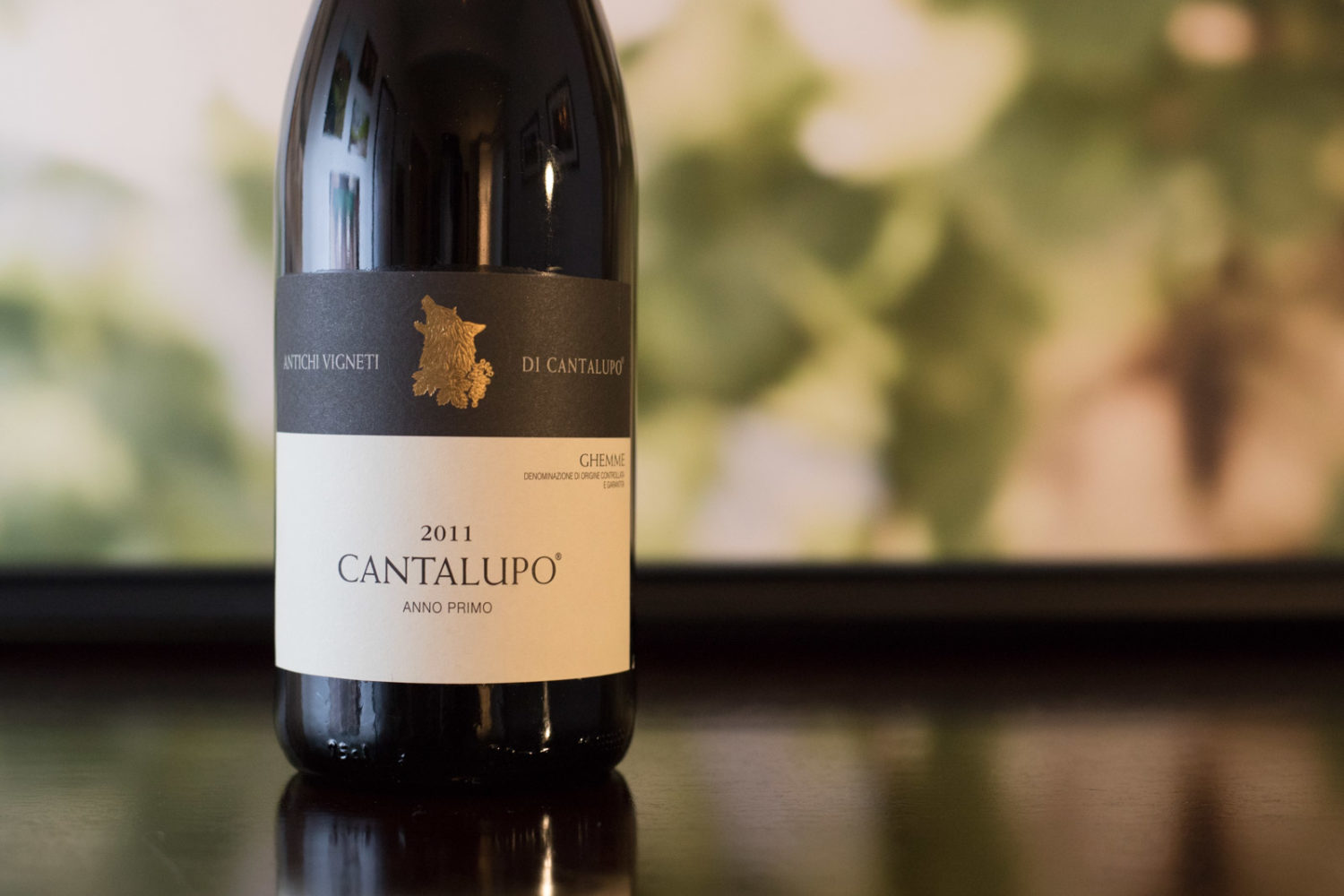 Having assailed you with my tuning fork analogy about aged and youthful Nebbiolo wines, allow me to present a wine that immediately debunked that theory: Cantalupo's Ghemme.
From the same 2011 vintage as Petterino, it held on tight to its personality traits, requiring a second night open to really show what it was made of. But once we got there, I was delighted by its bright, cherry-like fruit; its snappy, minty tones; and an earthiness that added depth and mystery.
Why this wine was so reserved — while the Gattinara was not — was a bit of a mystery to me. Like Barbaresco to Barolo, Ghemme has a shorter oak-aging requirement than Gattinara (18 months vs. 24 months), which one would think would lend it to a more open-and-ready style. Cantalupo's normale blend of multiple vineyards ages for 20 months in large oak casks, so not significantly longer than the consorzio requires. The answer for its sternness may be far more complex than I can determine from afar, as Cantalupo's vineyards are clearly a complex tapestry of soil types (I have yet to walk them).
Cantalupo is the work of the Arlunno family, who can trace their heritage in the area back to the 16th century. While the family's roots are intertwined with those of the vines, the estate itself wasn't established for independent bottling until 1977. Since then, Alberto Arlunno — perhaps as much as anyone — has brought forth an awareness for Nebbiolo lovers of Ghemme's distinct possibilities through such single-vineyard cru wines as Breclemae and Carellae.
Thanks to these complexities, as well as the wildcard of vintage variability, it takes a long time and a lot of tasting to get to know producers like Cantalupo well. May as well start now, right?
Ghemme DOCG (Piedmont)  
Grapes: Nebbiolo (100%)
Alcohol: 13.5%
Opinion: ★★★★ 3/4 (out of five)
Food friendliness: Versatile
Value: Excellent buy
Click on the wine icons to learn more
A Note on Polaner Selections
One of the most surefire ways to buy better wine from Europe is to not only pay attention to the producers of your favorite wines, but also the importers. Within America's three-tiered system, these companies select which wines to bring over, and that often lends itself to a curatorial approach. Some importers specialize in natural wines. Others target the high-roller or, at the opposite end of the spectrum, the budget market. Some just want to represent traditional winemaking from multi-generational family wineries, and their prowess with marketing, segmentation of sales, and logistics helps turn these estates into cultural icons within the American wine industry.
Polaner Selections of Mount Kisco, New York, is one such importer. Founded by Doug Polaner and his wife, Tina Fischer, in 1999, the company has an uncanny batting average on Opening a Bottle — wines I've sampled from their portfolio have consistently rated between (★★★★ 3/4) and (★★★★★).  A ( ★★★★ 1/2)-rated wine with "Polaner Selections" on the back label is a rare thing.
Many of these wines I bought online (sidetone: they're distributed in New York, New Jersey and Pennsylvania, so this is often when I'm buying from a New York City retailer whose carrying a particular producer I can't get here in Colorado). In recent years, they've been nice enough to share a small selection of samples here and there after I present a story pitch. Recently, I asked Doug if I could profile some of their Alto Piemonte wines for the Nebbiolo Fan Club, and they obliged, sending three wines (the two listed above, and Cantina Garrone, which will be featured in a future column).
Now, when it comes to Nebbiolo-based wines, Polaner's portfolio is as stacked as the 1998 New York Yankees roster: Bartolo Mascarello, Giacomo Conterno, Oddero, Francesco Rinaldi, Castello di Verduno, Roagna and Cascina delle Rose are all represented. From Alto Piemonte, they also import Nervi, the historic Gattinara estate that has generated a lot of buzz after Barolo's Roberto Conterno purchased it in 2018.
These lineups don't happen by accident. In future articles, including my Nebbiolo Fan Club column, we will spotlight some of the importers that have done a lot of the curatorial work for us. Until then, know this: Polaner Selections belongs in the ring of fame for any Nebbiolo hunter.
Note: These wines were provided as samples by Polaner Selections upon request. Learn more about our editorial policy.