9
min read
By any measure, Volpaia is a company town. It's just happens to be a company town in Chianti Classico, and the company — Castello di Volpaia — happens to make some of Italy's best wines.
Oh, and Volpaia is tiny — roughly 30 ancient stone buildings crowning a hill, surrounded by vines and olive orchards. The lifeblood of the town is wine, olive oil, vinegar and the tourism that follows.
I haven't been there yet. But last spring, at a trade event here in Denver, Federica Mascheroni Stianti took me there with her effortless prose. The daughter of Castello di Volpaia's owners — Carlo and Giovannella Stianti Mascheroni — Federica was manning the Castello di Volpaia trade table in a room crowded with many of Denver's sommeliers and wine buyers. In my hand was a glass of "Il Puro," the top-of-the-line Chianti Classico Gran Selezione that is only made in the best years and which retails for a hefty $120. Yet it may be the best sip of Tuscan wine I've ever had.
Seemingly the only one in the room in pursuit of a good story, I pressed her for more information. And so she told me about how tiny little Volpaia was established in 1172. How the castle was a defensive outpost for the Florentine Republic against Siena. How there was a small church built in 1443 by the Canigiani family so that they could join the Knights of Malta, and now it was deconsecrated and its basement was used as their wine cellar for aging the very Chianti Classico I had just sampled. And how they set up wineducts across the village at harvest time to connect various buildings — a medieval-meets-modern way of gravity-flow winemaking.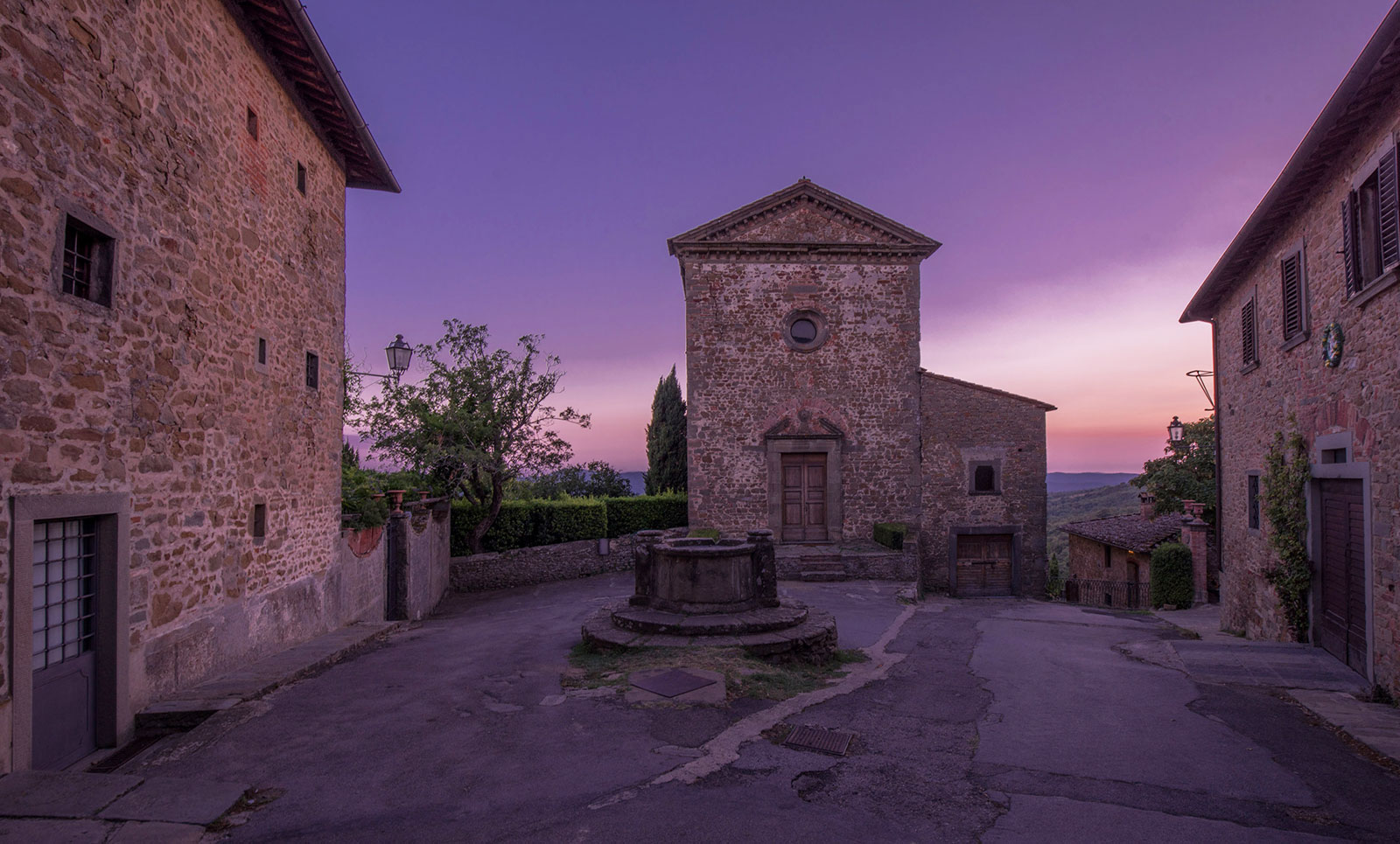 "I want to visit," I remember proclaiming, kind of like an over-eager teenager asking someone to the prom.
"Of course," she responded. "You are welcome anytime." She then deftly turned to a sommelier and expertly recalled where he was in the lineup of wines to taste. It was a whirlwind first impression to a winemaker that, for me, has redefined what Tuscany's somewhat predictable heartland can be.
One of Chianti Classico's Rare Surprises
There is a certain trajectory to falling in love with Italian wines. It often begins with an obsession over place. An initial glass of wine sets off fireworks, and you realize it tastes like somewhere. You begin to realize that each region and microregion of Italy has its own set of rules to make wine a certain way. And perhaps because of it, your buying habits shift. You no longer shop by grape; you shop by appellation. You put your faith in the regulations as though they guarantee a renewal of that initial spark.
And then, quite suddenly, there comes a time when you throw all of that information out the window and start over. The regulations don't guarantee anything. Great bottles seem harder to find.
That's where I am with Chianti Classico today. I suspect many of us are.
For all of its distinctly Tuscan charms, Chianti Classico rarely surprises. Often it is indistinguishable from one bottle to the next. Sometimes, it flatly disappoints with excessive oak and bitter fruit.
Yet when Chianti Classico genuinely surprises you, there is perhaps nothing better in the wine world. Its aromas of slightly sour cherries, vanilla, violets, salami and leather are the smell of rustic beauty. Its an aroma that mirrors what people love so much about Tuscany: the promise of a simple life decked out in sensory luxury.
When Chianti Classico goes awry, its like a Tuscan villa with a charming exterior but an impossibly stiff mattress in the bedroom, and hard wooden chairs intended for Medieval bodies. But when its on target, its like a villa that has everything, including 800-threadcount sheets to sleep in.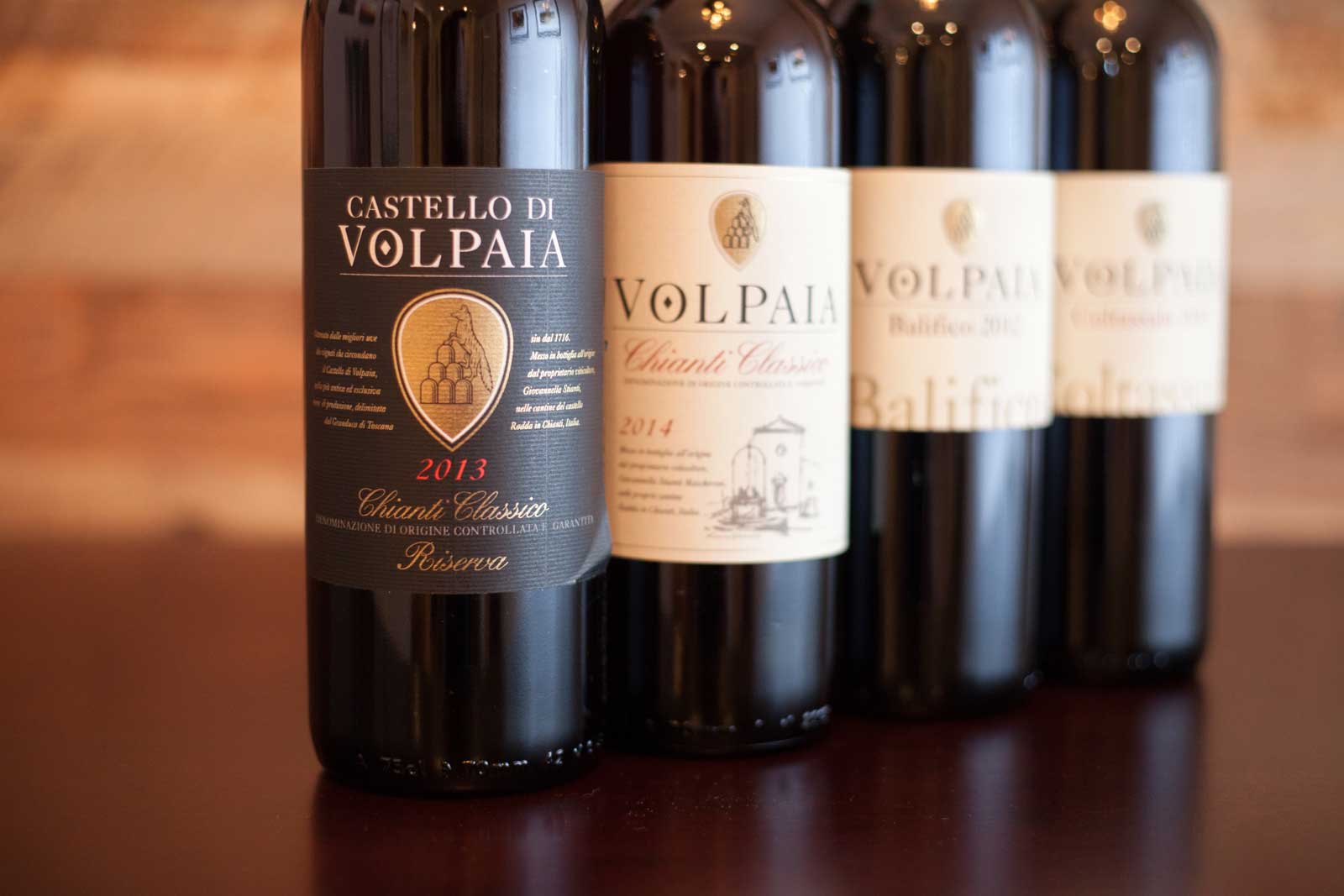 Coltassala and Il Puro
Castello di Volpaia makes two such wines: the aptly named "Il Puro," of which I've only had a couple of sips — and the symphonic "Coltassala." Both wines carry that quintessential smell of Tuscan Sangiovese, but there are a few twists and turns. What I recall of "Il Puro" was an unusual coupling of chocolate and leather notes on the finish, which may sound weird and hard-to-imagine, but when it lingered, I found myself wanting to experience it again. (Excuse me. I know you just poured me a sip of your $120 wine, but can I have seconds?). That tandem note has eluded me since.
With the "Coltassala," I was able to procure a bottle from the importer after a story pitch, and give it a full-bottle review alongside a meal: grilled lamb chops in a rosemary pesto. At first, this wine surprised me by recalling Barbera with its forward-leaning aromas of cured meat and wild fennel. But it was all a veneer. On the palate, the signature fruit of Sangiovese came rushing back in a big way. There was energy and vibrancy to this wine. This was dusty ol' Chianti Classico reasserting itself. It was as though I was witness to an animal shedding its skin.
The only Chianti Classico I can compare it to in my realm of experience is Fontodi, another top-rated wine here at Opening a Bottle. But if there was a difference between them, it was that Fontodi reinforced what Chianti Classico does well; "Coltassala" challenged my notions of what it can be.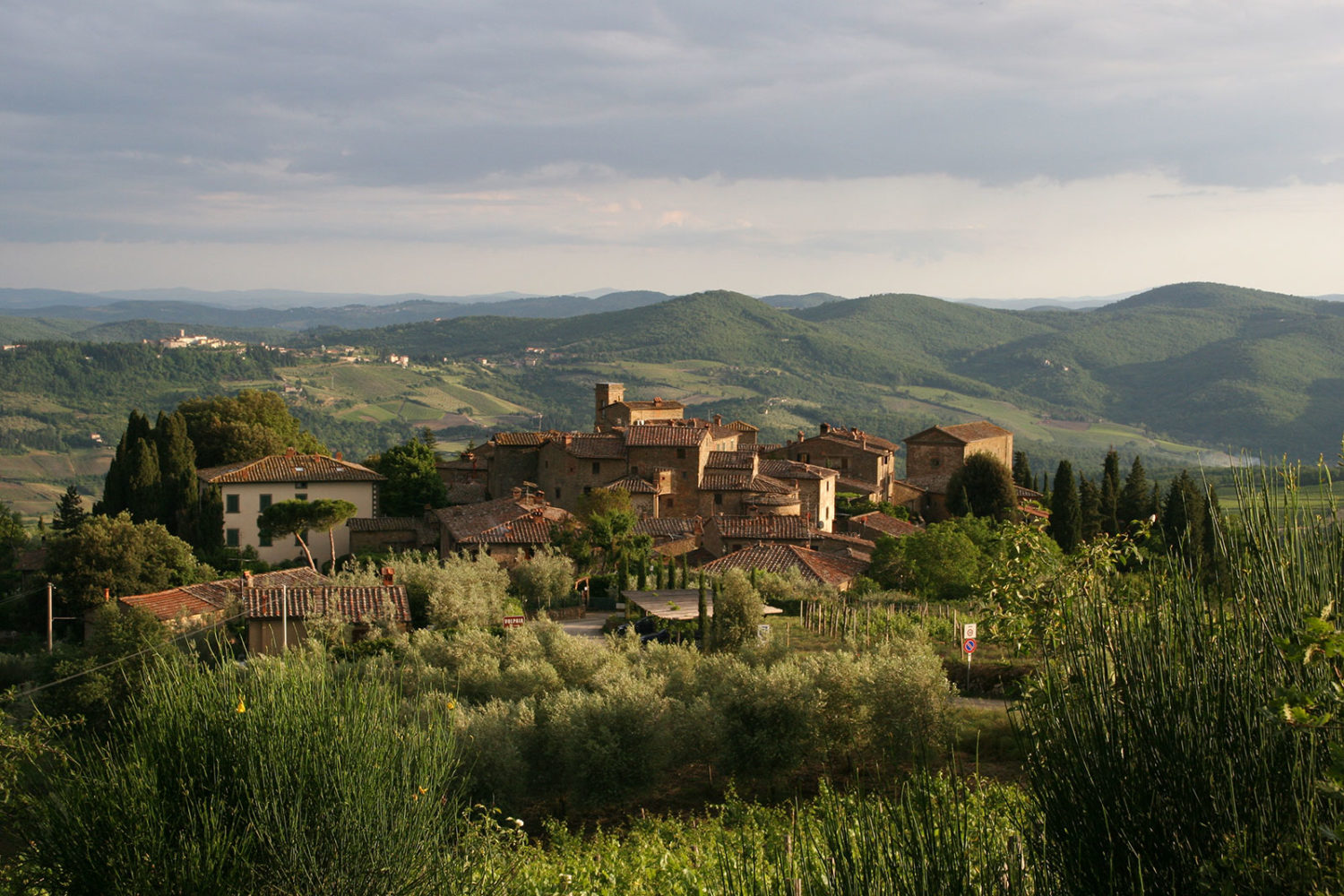 Other Wines from Volpaia
The importer also sent along three other wines from Volpaia: the entry-level Chianti Classico, a Riserva and a Toscana blend called "Balifico" that simply amps up the portion of Cabernet Sauvignon. They all rated very well, giving me cause to place Castello di Volpaia on my list of Essential Winemakers of Italy, which is becoming more and more exclusive the deeper I go on this journey.
Of these wines, the entry-level Chianti Classico was my preference, again because of its freshness. Even with their $18 bottle, Castello di Volpaia is saying something unique about a region that has perhaps become too familiar and too staid as a whole.
I wish it was simple enough to say "buy Italian wines by the appellation." Maybe in some pockets that works; in Chianti Classico, it definitely does not. The region is vast, and the terrain and soil are quite varied. So are the philosophies of the winemakers. There are other great winemakers in the area to personally discover (I'll be writing about one in neighboring Chianti Rufina soon). But for now, none have changed my perception of Tuscan wine more than Castello di Volpaia. It is a winery to seek out the next time you crave those rustic aromas with a dash of luxury.
2013 Castello di Volpaia "Coltassala" Chianti Classico Riserva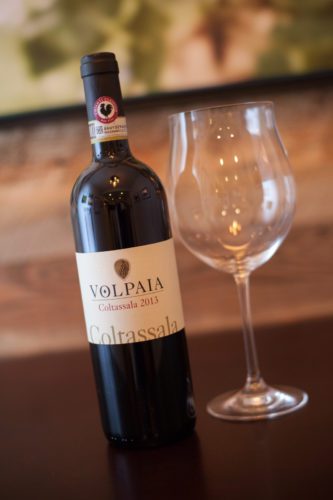 Chianti Classico DOCG, Italy
Grapes: Sangiovese (95%), Mammolo (5%)
Alcohol: 13.5%
Ratings: ★★★★★ (out of five)
• Aromas, Flavor & Structure: ★★★★★
Food-friendliness: ★★★★ 1/2
• Value: ★★★
Tasting Notes: "Coltassala" may be one of the best Tuscan wines I've ever tasted. It offers up a swirl of aromas that is deeply savory, disguising a beautiful depth of fruit that only appears on the palate. Brings to mind aromas of salami, fennel bulb, peppercorns and wildflowers, while on the palate, cooked plums and sour cherries show off. Has an exceptional tension and energy, and only on the finish does it reveal its true Chianti-like nature. While the finish has superb length, its the complexity of it that lingers. A compelling wine, and one of the year's best.
Recommended for: Definitely the decanter. This wine is special, and deserves to be served properly with ample aeration to bring those complex aromas to the surface. We served it with grilled lamb in a rosemary pesto. It was perfect.
2014 Castello di Volpaia Chianti Classico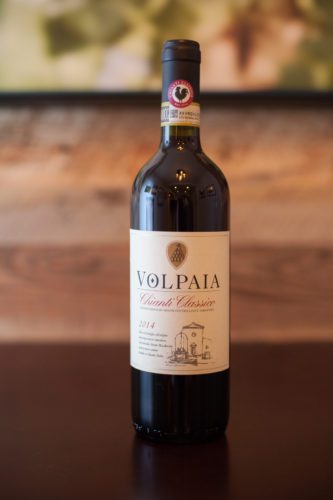 Chianti Classico DOCG, Italy
Grapes: Sangiovese (90%), Merlot (10%)
Alcohol: 13.5%
Ratings: ★★★★ 1/2 (out of five)
• Aromas, Flavor & Structure: ★★★★
Food-friendliness: ★★★★ 3/4
• Value: ★★★
Tasting Notes: I have rarely used the word "fresh" to describe a Sangiovese wine, but that's exactly what I liked about Castello di Volpaia's entry-level Chianti Classico. Perhaps some of Sangiovese's coarser edges are polished by the 10% Merlot in this wine?
Aromas bring to mind Sangiovese's usual, high-toned sour-cherry brightness as well as traces of oak and leather, but there is a meaty quality here as well that — perhaps because of my Piedmont-inclined palate — puts this wine in a versatility spectrum similar to Barbera d'Asti, one of Italy's most food-friendly wines. Lightly tannic and not overly oaky, it remains bright and vital on the palate.
Recommended for: This is an unusual Chianti Classico in that you can have fun mixing and matching with different cuisines, particularly spicier fare.
2013 Castello di Volpaia Chianti Classico Riserva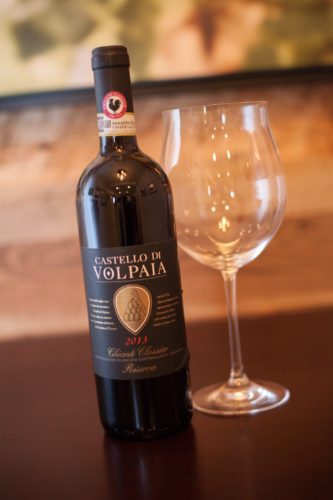 Chianti Classico DOCG, Italy
Grapes: Sangiovese (100%)
Alcohol: 14%
Ratings: ★★★★ 1/4 (out of five)
• Aromas, Flavor & Structure: ★★★★ 1/4
Food-friendliness: ★★★★
• Value: ★★★
Tasting Notes: A more classical version of Chianti Classico with supreme restraint and elegance throughout. Aromas recall black cherry, tobacco, leather and anise seed. More supple and friendly on the palate than expected, it offered the right amount of Sangiovese's signature bitterness. Elevated dryness, yet not in an adversarial way. This wine was aged in Solvenian and French oak casks, with only 20% in small barriques, accounting for the exact-right amount of oaky tannin on the finish.
Recommended for: More traditional Chianti Classico pairings — Florentine-style steak, lamb chops, braised pork shoulder with herbs.
2012 Castello di Volpaia "Balifico"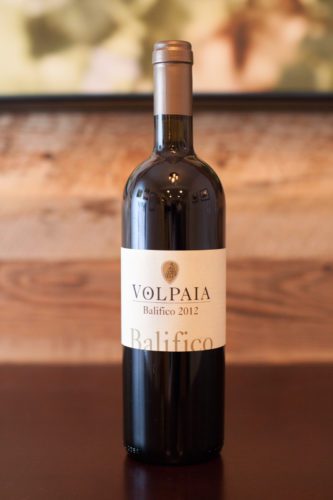 Toscana IGT, Italy
Grapes: Sangiovese (65%), Cabernet Sauvignon (35%)
Alcohol: 13.5%
Ratings:  ★★★★ 1/4 (out of five)
• Aromas, Flavor & Structure: ★★★★ 1/2
Food-friendliness: ★★★★
• Value: ★★★
Tasting Notes: A wine of pronounced power and nuance, the "Balifico" comes out of the bottle like a tiger, with forceful aromas of concentrated cherry, bitter vanilla, violets and slate. This wine sees 18 months in new French oak, and it shows with a substantial dryness. It is fairly tannic, yet surprisingly supple on the palate at the same time. Concludes with a peppery, tobacco-like finish.
Recommended for: The concentrated cherry note (likely due to the addition of Cabernet Sauvignon) gives this wine free reign on a dish like spaghetti alla carbonara.
---
Note: The wines featured in this article were first sampled at a wine industry trade event. They were subsequently requested as samples by the writer for further evaluation for this story. As a result, all of the wines featured in this article were provided as samples by the importer Wilson Daniels. Learn more about my editorial policy.