8
min read
We've finally bid adieu to the dark ages of the not-so-distant past, when the world of sparkling wine conformed to a simple binary," writes author Zachary Sussman in his new book, Sparkling Wine for Modern Times, which debuts on November 23. "On the one hand was Champagne, and on the other was pretty much everything else."
Indeed, an entire book on sparkling wine just 20 years ago would have read very differently. In fact, there might not have been much reason for an ordinary consumer to crack the cover. Back then, the vast majority of sparkling wine suffered from a lack of imagination, both on the part of wineries (who, broadly speaking, often followed a copycat formula) and consumers, who limited its place in everyday life to celebratory toasts and little else.
Today is a different matter. Whether you occasionally order bubbles at a restaurant, or you are a devoted "student" of all-things-wine, getting to know the galaxy of sparkling wines today is not only essential — it is wicked good fun.
I recently interviewed Zachary on the things that pique my interest most in sparkling wine — namely, how things have changed so quickly, and how sparkling wine's versatility with cuisine is being reassessed. I also asked him how I can "up my game" on assessing the sparkling wine that trips me up most: pét-nat. I loved his answers, candor and insight, and hope you all make time to join us next month for the class/dinner party. It will undoubtedly open your eyes to some new possibilities.
[one_half]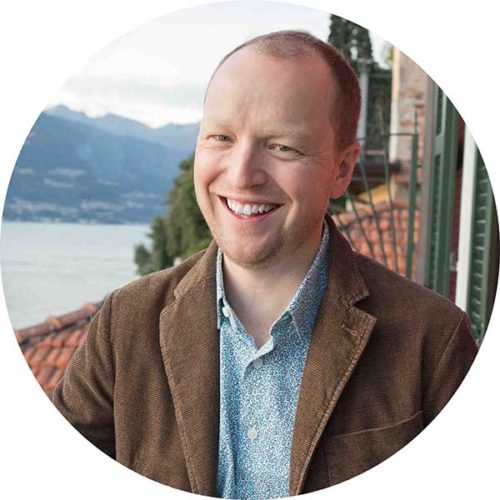 [/one_half]
[one_half_last]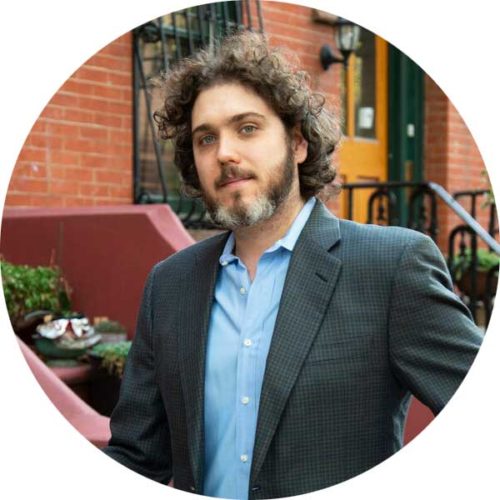 [/one_half_last]
A Conversation with Zachary Sussman
Kevin Day: Your book is about what you call "the sparkling wine renaissance." What has changed more in the last ten years: the quality and production methods associated with sparkling wine, a renewed focus on less intervention by winemakers, or people's perception and interest in sparkling wine?
Zachary Sussman: All of the above! But most of all, I'd say that the main force driving today's sparkling wine renaissance is the incredible diversity of bubbly expressions suddenly at our disposal. For generations, the world of sparkling wine was dominated by French Champagne — so much so that the "C-word" has always been synonymous with all things bubby. But over the past decade, that paradigm has cracked wide open. Rather than treating everything from Italian Prosecco to pét-nat to Spanish Cava as "Champagne substitutes," we're learning to appreciate them on their own merits as expressions of their own unique regions, traditions and production methods. This wider awakening has opened the floodgates for a dazzling array of sparkling wines — of all colors and styles and from all corners the globe — to enter the market, and there's never been a more rewarding time to explore all of these new fizzy horizons.
Kevin Day: American wine culture has long maintained a certain place for sparkling wine, which your new book addresses very well. Beyond the continued and simple confusion between Champagne and Prosecco (one more time: Prosecco is not Italy's version of Champagne!), what are the biggest misconceptions in America about sparkling wine?
Zachary Sussman: For one of the world's most popular styles of wine, bubbly is probably the most misunderstood. There's a chapter in my book dedicated to debunking the many myths surrounding sparkling wine, but they all derive from one fundamental misconception: that sparkling wine isn't wine per se. Rather than some celebratory totem or luxury symbol, sparkling wine is a form of wine like any other, which means we can (and should) be enjoying it year-round (not just Valentine's Day and New Year's), with food, "just because."
"Champagne perfectly compliments the sorts of savory, umami-like flavors that many other wines struggle to match."

Zachary Sussman, Author of Sparkling Wine for Modern Times
Kevin Day: I'm glad you bring this aspect up, because our seminar together will be on food-pairing with Champagne — which is one of the greatest food-pairing wines. As you noted, very few people see it as such. What is it about the wine's properties that make it so suitable to such a wide range of cuisines and dishes?
Zachary Sussman: Champagne is without a doubt one of the world's greatest wines for the dinner table, which is ironic, as you point out, since so many of us don't think of it that way. As a general rule, high-acidity and effervescence act as a perfect foil for food, and cool-climate Champagne delivers all of that in spades. The wine's wide range of styles also means that there's a Champagne to match whatever you might be eating, whether that's pairing a more delicate blanc de blancs with a platter of oysters or sushi, a rich blanc de noirs with roast chicken or pork, or even a savory rosé with a rare filet. Finally, because of the lees-aging involved in its production, I find that Champagne perfectly compliments the sorts of savory, umami-like flavors that many other wines struggle to match.

Kevin Day: Let's shift gears and talk about assessing sparkling wine. How is it different for you than a still wine? For instance, I'll admit that I often have a hard time deciphering textural differences in the bubbles themselves…
Zachary Sussman: That's a really interesting question. For me, it helps to think about bubbles as the most technically complex and process-driven form of wine. The winemaker doesn't just have to make a still wine — she needs to get that still wine to sparkle using any number of different methods, all of which dramatically impact the final result, from the profile of the fruit to the texture of the bubbles. Although it's easy to get lost in the technical details, just a little knowledge of this "shop talk" goes a long way toward contextualizing what's in the glass. For instance, the major stylistic differences between a bottle of Champagne and a bottle of Prosecco suddenly click into place when you realize that the former is made using the "traditional method" (of secondary fermentation in bottle), whereas the latter uses the "charmat" method (of fermentation in stainless-steel tank).
"The main factor that determines the size, shape, and persistence of the bubbles in a bottle of sparkling wine is not the place of origin so much as the technical variables of what happens in the cellar."

Zachary Sussman, Author of Sparkling Wine for Modern Times
Kevin Day: But what about comparing the bubbles and their quality — their action, their energy — within the same category? Or from different wines from the same producer?
Zachary Sussman: To be honest, I don't know if it's possible to find incredibly meaningful regional distinctions in this way, since in my experience the main factor that determines the size, shape, and persistence of the bubbles in a bottle of sparkling wine is not the place of origin so much as the technical variables of what happens in the cellar. In other words, a whole lot comes down to the individual style, intention, and skill level of the winemaker, especially with regard to the traditional or Champagne method.
Everyone has their own unique approach to this incredibly complex process. That's not to say there aren't vast stylistic differences between traditional-method wines like Champagne and Franciacorta, for example, or even Franciacorta and Trentodoc; all three are grown on completely distinct soil types in very different climates. I just think those differences are telegraphed by the flavors and textures of the wine itself more than the intrinsic qualities of the bubbles, if that makes sense?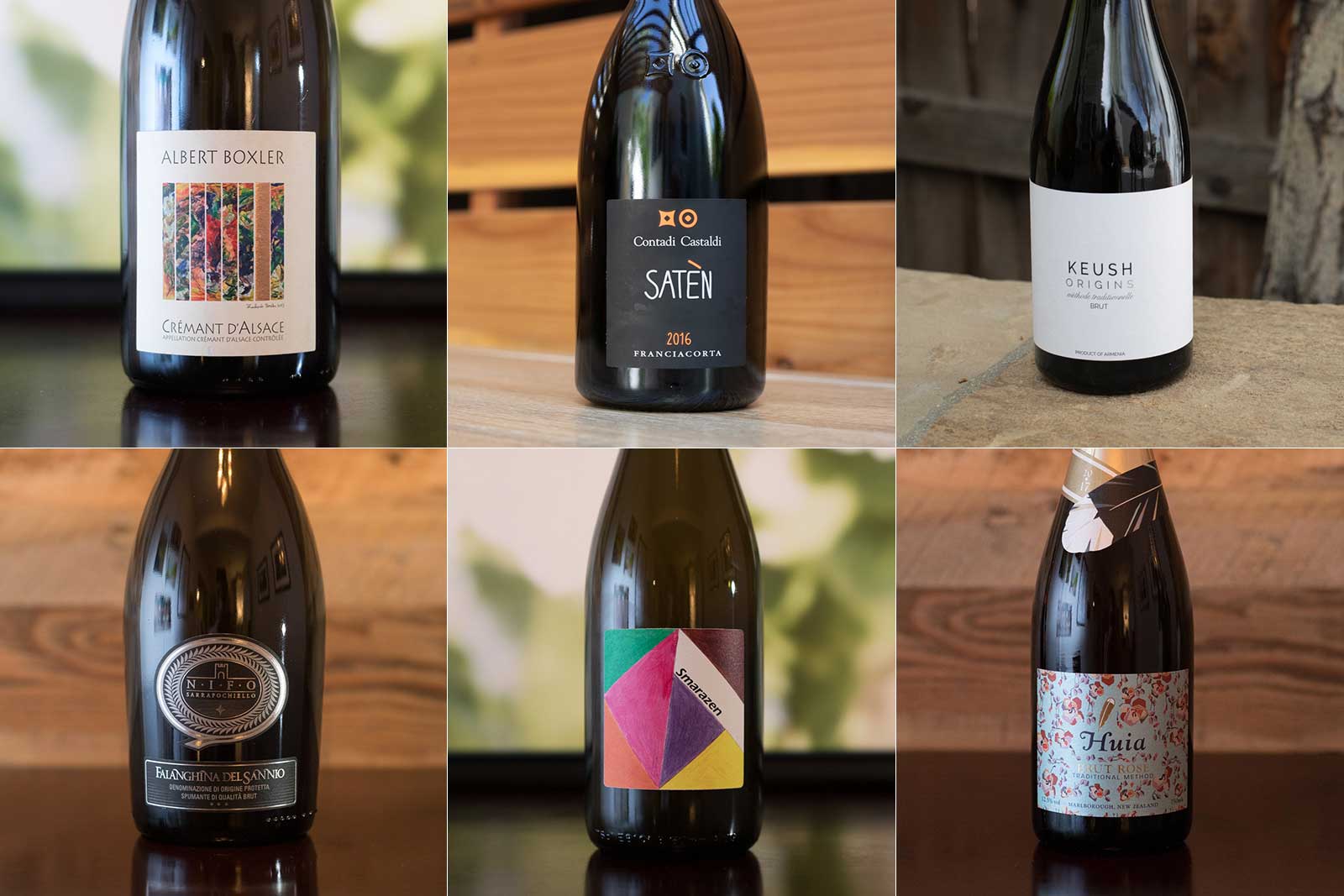 Kevin Day: Yes. It is easy to go down a certain road with sparkling wine, and feel like you are missing something because of the bubbles and their hyperactivity. I find that supremely helpful …
So Pétillant-naturel (or ancestral method) wines are another category that trips me up. I'm not quite sure how to set my dial in terms of what to look for. I'll admit my experience is limited to maybe a hundred or so wines, but from what I've encountered, they can be fun and tasty, but complexity and nuance is rare. They're also unpredictable with significant variance from bottle to bottle and vintage to vintage, which is understandable given how they're made. Am I wrong in these assumptions? If so, what makes for a memorable, epic pét-nat in your opinion?
Zachary Sussman: I don't think you're wrong in these assumptions at all — and a hundred or so wines is hardly a small sample set! It's true, most pétillant-naturel isn't exactly crafted for deep contemplation. It's often a way for winemakers to offer something fun, delicious, and not-too-serious, which they can also release quickly into the market — and there's nothing wrong with that!
But at the same time, there are definitely producers who are pushing the category in a more elevated and thoughtful direction, using the ancestral method as a lens for understanding terroir. I think of someone like the Loire Valley's Pascal Potaire of Les Capriades, for example, who exclusively produces the style, or a wine like La Grange Tiphaine's "Nouveau Nez." More than fun little "side projects," they're truly great wines that express the typicity of their regions and grapes. It's telling that these producers also choose to disgorge their wines, removing the sediment for greater purity and transparency.
Kevin Day: Disgorging a pét-nat? I hope there is a YouTube video of this process…
Zachary Sussman: As a matter of fact, there's a great video of the winemaker at Colombaia winery in Tuscany hand-disgorging his pet-nat.
Kevin Day: OK, final question. What was the hardest part of researching and writing this book?
Zachary Sussman: Writing a book about sparkling wine — a style historically associated with festivity and celebration — during lockdown in the middle of a global pandemic was a pretty surreal experience, to say the least. Now that we can all finally gather together during this "fully-vaxxed" holiday season, I'm sure we're all looking forward to popping open a few bottles with family and friends.
---
Get Sparkling Wine for Modern Times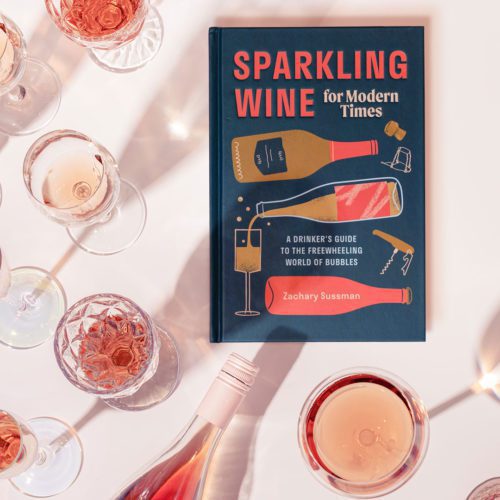 For years now, Zachary Sussman has been one of my favorite wine writers. His clarity on complex topics, his ability to capture the vanguard of different wine regions and movements, and his ease of writing style, have made him an indispensable resource for me. I'm honored to be sharing the virtual stage with him on December 9, and I hope that you not only join us, but check out his new book (which I've previewed. It's fantastic).
Order his new book, Sparkling Wine for Modern Times.