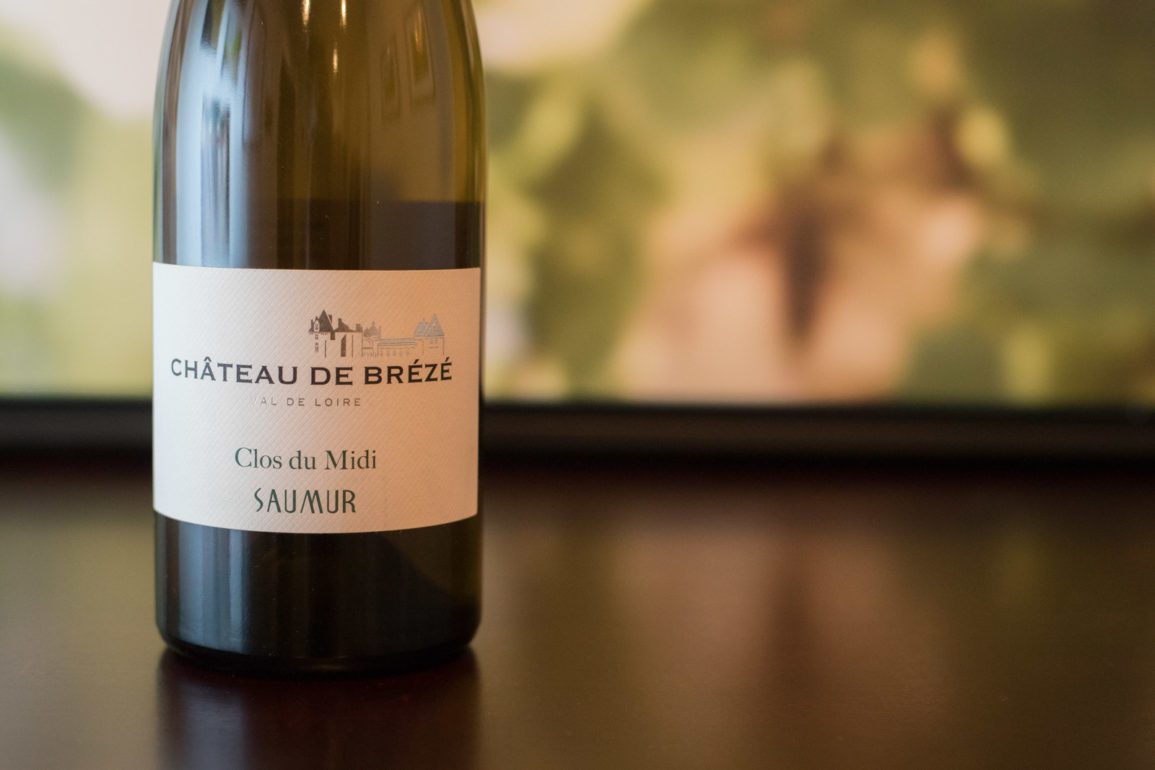 Why Arnaud Lambert is Essential
In the Loire River Valley, old is new again. Natural winemaking has blanketed the region, a throw-back to the old school in many ways. However, to a new generation of wine drinkers, the aromas, textures and character in these wines seems thrilling and new. Arnaud Lambert balances the natural with the precise. His wines are focused, but not calibrated. Rich and enticing, but not challenging and esoteric.
Of particular note is Lambert's work with the vineyards of Château de Brézé. It was once so highly regarded across Europe that "Chenin de Brézé" was seen as a class of wine unto itself. In 1957, the owner brushed off inclusion in the new appellation of Saumur-Champigny because he felt his vineyards were in their own category. (Furthermore, Brézé was famous for Chenin Blanc and Saumur-Champigny was focused on Cabernet Franc). But according to many, years of chemical treatments had diminished the ability of the vineyard's to express its once renowned character. In 2009, a new owner took over the château and handed winemaking responsibilities to Yves and Arnaud Lambert, a father-son team from Domaine de Saint-Just. They immediately converted the land to organic viticulture, and from what I've tasted of these efforts, I am deeply impressed.
Mollay, Loire
Grapes: Cabernet Franc, Chenin Blanc
Appellations/Cru: Saumur AOC, Crémant de Loire AOC
American Importer: Becky Wasserman & Co.
Originally listed: December 2018
Wines to Seek Out
Arnaud Lambert is a biodynamic and organic winemaker in the Middle Loire River Valley, Chenin Blanc and Cabernet Franc reign. Most notably, Lambert is entrusted with the historic vineyards of Château de Brézé, an estate whose pedigree of exceptional Chenin Blanc dates back to the 1600s.
Across his range of wines you will find two Crémant de Loire (a blanc and a rosé), five Chenin Blanc, and six single-site Cabernet Franc from both Saumur and Saumur-Champigny.
Arnaud Lambert Clos David Saumur Blanc
"Comforting" is not a word often associated with wine, but the Chenin Blanc wine yielded from the Clos David parcel has all the right ingredients for tucking in on a cold winter night by the fire. Nearly full-bodied with pear, orange zest and chamomile-like tones, its long finish is generously mouthwatering. "Go ahead," it seems to say. "Find yourself some cheese. You know you wanna."
Château de Brézé (Arnaud Lambert) Clos du Midi Saumur Blanc
Lambert's most famous wine comes from the hallowed grounds of Château de Brézé. Redolent of crisp pears, orange zest, dried thyme and white flowers, this graceful white wine has among the silkiest of textures in the wine world. An ideal candidate for long-term aging.
Arnaud Lambert Clos Mazurique Saumur Rouge
Lambert's credentials as a natural winemaker are as sterling as they come, but with this semi-fruity yet bone-dry Cabernet Franc, you won't be thinking of horse stables as the wines of many of his contemporaries would suggest. Instead, aromas suggestive of deep cherries, dried herbs, mint and peppercorn lead to a pleasant finish. This playful wine serves as a fascinating counterpoint to the single-vineyard Chinon of Charles Joguet.