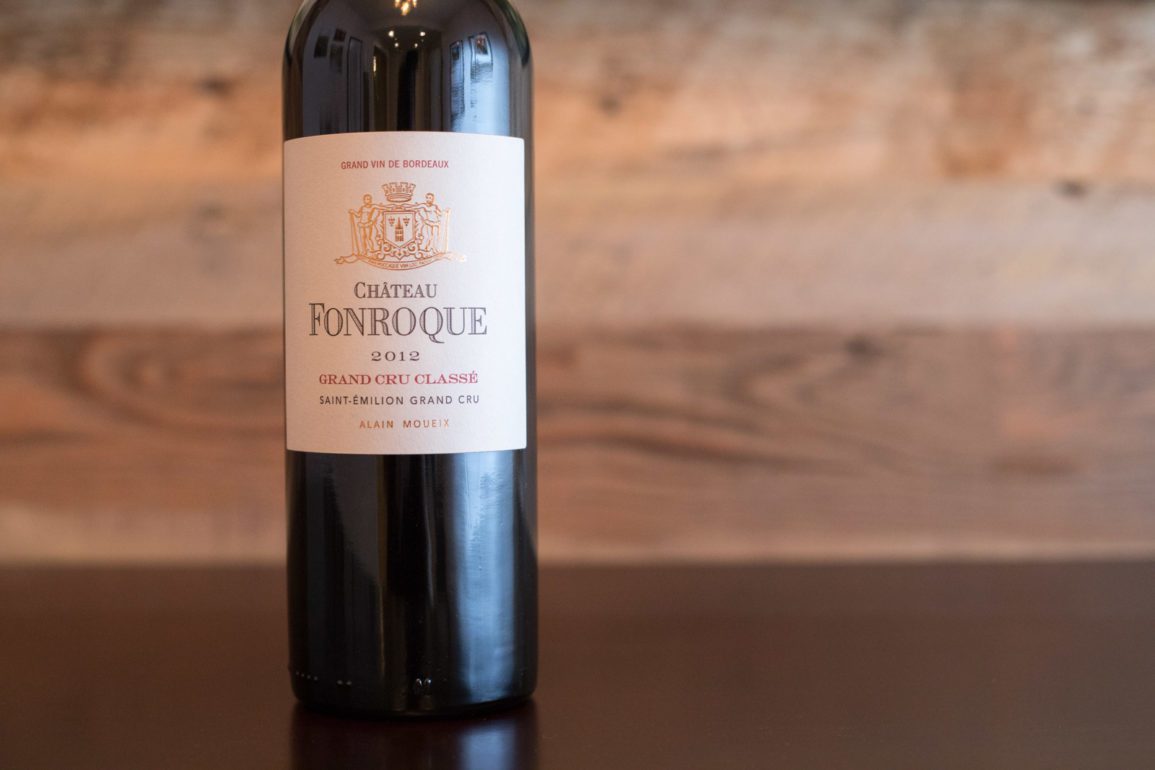 Why Château Fonroque is Essential
I would like to thank Winemaker Alain Moueix for single-handedly wiping out years of bias against Merlot on my part. Grill a burger and open either the Château Fonroque or the Château Cartier (the estate's second wine) and you'll likely agree — or remember — that Merlot can be awesome.
But there is more to honor here than than just quality. I admire the way this estate has contributed to Saint-Émilion's future. Alain Moueix was one of the first winemakers in Bordeaux to adopt biodynamic and organic viticulture. These practices are a tricky proposition in this corner of France, where the prevalence of pests, mildew and rot had made chemical treatments a given over recent decades. Thanks in part to his work — which began in 2002 — Saint-Émilion has emerged as as a leading appellation in France for organic and biodynamic wines. In fact, beginning with the 2019 vintage, only organic and/or biodynamic wines can be labeled as "Saint-Émilion." It is a staggeringly ambitious move by this community of winemakers, and it ought to be celebrated and supported by wine lovers like us.
Start your Saint-Émilion explorations with Château Fonroque and toast to Alain for helping initiate a greener future for this storied Right Bank appellation.
Saint-Émilion, Bordeaux
Grapes: Merlot, Cabernet Franc
Appellations/Cru: Saint-Émilion AOC (Grand Cru Classé)
American Importer: AP Wine Imports
Originally listed: January 2018
Renewed: September 2020
Wines to Seek Out
Château Fonroque is a biodynamic and organic estate that makes only two wines each year: Château Fonroque and a second vin, Château Cartier.
Château Fonroque Saint-Émilion Grand Cru Classé
The Château Fonroque is among my favorite wines from Bordeaux — a cloudy, brooding yet vital blend of Merlot (80%) and Cabernet Franc (20%). I've turned to this wine several times, including on Christmas dinner, and it never fails to impress with its velvety texture, and hints of decadence. Best of all, Merlot's potent blackberry-like fruit comes across as invigorating, while a walnut-like snap on the nose hints of Cabernet Franc's old soul. There is always a good deal to unpack when tasting this wine.
Château Cartier Saint-Émilion Grand Cru
Calling Château Cartier a second vin feels a bit backhanded: if anything, this 100% Merlot simply feels like a younger, more eager version of the grand vin. Side by side with the Château Fonroque, it comes across as fruitier and a little more eager. Perhaps that's predictable for a second vin, but the complex earthy and smoky tones are a wonderful surprise.